Directed by

Ramesh Sippy




Music by

Nadeem Shravan




Release date

28 July 1995 (India)




Producer

G. P. Sippy






Produced by

G. P. Sippy




Cinematography

K.K. Mahajan




Director

Ramesh Sippy






Written by

Robin Bhatt Javed Siddiqui




Starring

Shahrukh Khan Raveena Tandon Jeetendra Shatrughan Sinha Anupam Kher




Cast

Shah Rukh Khan, Raveena Tandon, Jeetendra, Anupam Kher, Shatrughan Sinha
Zamaana Deewana (English: Crazy Times) is a 1995 Hindi comedy movie produced by G. P. Sippy on Sippy Films banner and directed by Ramesh Sippy. It stars Shahrukh Khan and Raveena Tandon as the leading pair, with Shatrughan Sinha Jeetendra playing their parents, respectively. Anupam Kher and Prem Chopra make supporting roles as well. The film recorded as flop at the Indian box office.
Contents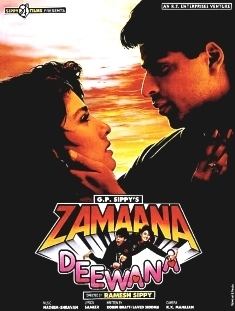 Plot
Suraj (Shatrughan Sinha) and Lala (Jeetendra) were good friends before falling prey to the vicious tricks of Sundar (Tinnu Anand), so much so that Lala believes his wife is dead and Suraj is to blame for that.They become greatest enemies and create chaos in the city by way of gang wars. Asst. Commissioner of Police (Prem Chopra) has 2 criminal psychologists, KD (Anupam Kher), and Shalini (Kiran Juneja) weave a plot to bring Rahul (Shahrukh Khan), the lively and spirited son of Suraj, close to Priya (Raveena Tandon), the ever-so graceful and elegant daughter of Lala, hoping to bring the two sides together.
Cast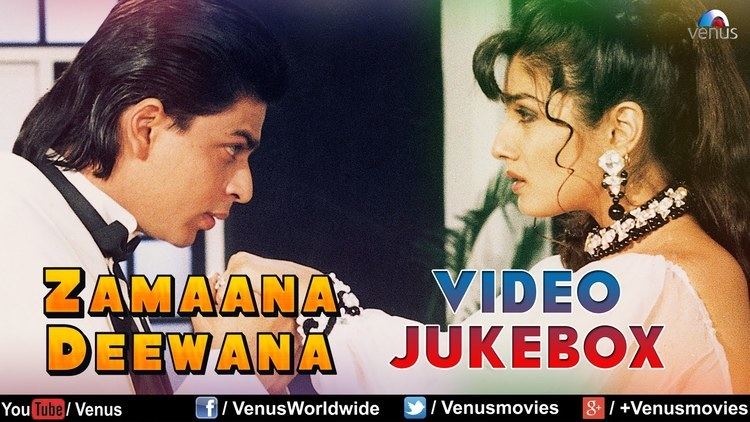 Shahrukh Khan as Rahul Singh
Raveena Tandon*Sonakshi Sinha as Priya Malhotra
Jeetendra as Madanlal Malhotra
Shatrughan Sinha as Suraj Pratap Singh daughter for Priya malhotra
Anupam Kher as Kamdev Singh (KD)
Prem Chopra as Asst. Commissioner of Police
Tinnu Anand as Sundar
Kiran Juneja as Shalini Srivastav
Neelima Azeem as Nisha
Beena as Sarita Malhotra
Aashif Sheikh as Bobby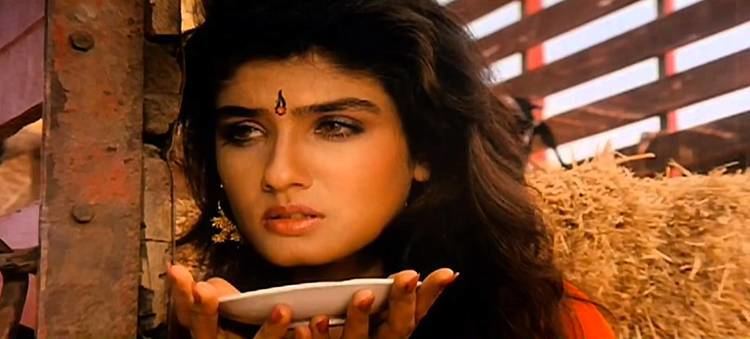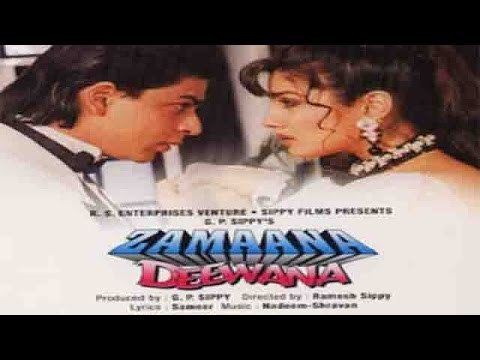 Songs
1Zamaana Deewana Ho GayaVinod Rathod - Sapna Mukherjee
2Neend Kise Chain KahanKumar Sanu - Alka Yagnik
3For Ever 'N' EverKumar Sanu - Alka Yagnik

References
Zamaana Deewana Wikipedia
(Text) CC BY-SA