Country

Japan




Area

17.58 km2



Population

129,436 (2010)




Region

Kanto






Map of Zama, Kanagawa
Zama (座間市, Zama-shi) is a city located in central Kanagawa Prefecture, Japan. The city is also home to the United States' Camp Zama Army base.
Contents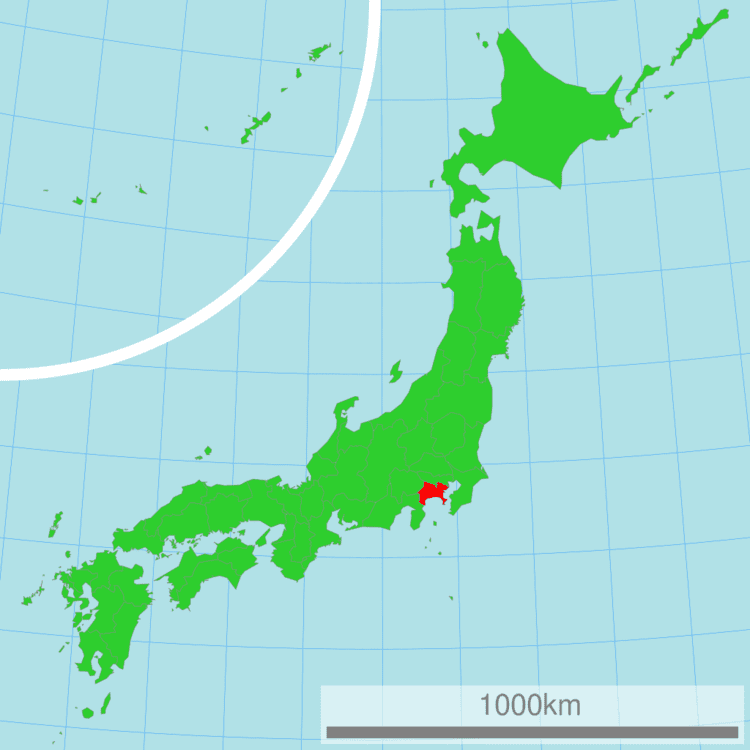 As of June 1, 2012, the city has an estimated population of 129,568 and a population density of 7,370 persons per km2. The total area is 17.58 km2.
Carolina panthers cheerleaders visit camp zama mov
Zama american middle school students experienced japanese culture mov
Geography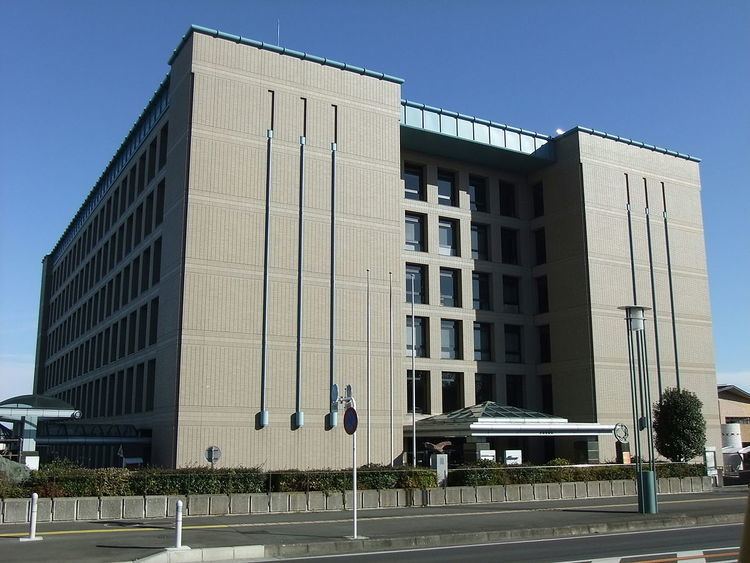 Located in central Kanagawa Prefecture, the city is mostly flat, although some parts are hilly. The Sagami River, Mekushiri River, and the Hato River flow through Zama. The city is well known for its drinking water, which is cold in the summer and warm in the winter.
Surrounding municipalities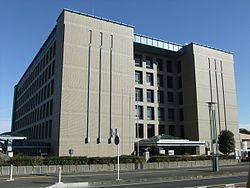 Sagamihara
Atsugi
Yamato
Ebina
History
The area around Zama has been settled since prehistoric times, and Jomon period remains have been found. The hamlet of "Izama" was a post station on the ancient Tōkaidō road connecting Kyoto with the provinces in the Kantō region, and the area was part of the tenryō territory within Sagami Province during the Edo period administered directly by the Tokugawa shogunate through a number of hatamoto-class administrators. During the cadastral reforms after the Meiji Restoration in 1889, the area of present-day Zama consisted of five villages in Kōza District, Kanagawa Prefecture.
The area remained very rural until the coming of the Odakyu Electric Railway in 1927 and the Sagami Railway in 1935, which spurred development, but the area was mostly farmland when the Imperial Japanese Army Academy relocated to the Zama area in 1937. The increase in population led Zama Village to be promoted to Zama town the same year. However, in 1941, Zama Town and surrounding villages were merged into Sagamihara. In 1944, the Kōza Naval Arsenal of the Imperial Japanese Navy was established in the area. It was closed with the end of World War II, and the Imperial Japanese Army Academy was turned over to the United States Army to become Camp Zama.
In September 1948, Zama regained its status as a town independent of Sagamihara. The local economy received a significant boost with the building of a Nissan automobile assembly plant in Zama in 1965, and production ended in 1995. Zama became a city on November 1, 1971.
Economy
Zama has a mixed economy.
Agriculture: 413 people (0.6%)
Manufacturing: 18,978 people (29.8%)
Service: 43,298 people (68.0%)
Rail stations
Odakyu Odawara Line
Zama Station -Sōbudai-mae Station
JR East - JR Sagami Line
Iriya Station
Highways
Japan National Route 246
Parks and recreation
Zama Yatoyama Park
Zama Park
Himawari Park
Kanigasawa Park
Fujiyama Park
Onsen (15 hot springs in the city)
Education
Primary Schools
Zama Elementary School
Kurihara Elementary School
Sagamino Elementary School
Soubudai Higashi Elementary School
Hibarigaoka Elementary School
Higashihara Elementary School
Sagamigaoka Elementary School
Tatsunodai Elementary School
Iriya Elementary School
Asahi Elementary School
Nakahara Elementary School
Junior High Schools
Zama Junior High School
Nishi Junior High School
Higashi Junior High School
Kurihara Junior High School
Sagami Junior High School
Minami Junior High School
High Schools
Zama High School
Zama Sougou High School
Sagami Kouyoukan High School
Hibarigaoka High School was previously in Zama.
Noted people from Zama
Akina Minami, Fashion Model, Gravure Idol, and Tarento
Ami Suzuki, Singer/Songwriter, Actress and Dancer
Danny Lee Clark, Athlete, Television Personality, Author, Actor, and Producer
Erina Mano, Actress and Singer
Hideyuki Kakuno, Bass Guitarist(TUBE)
Keiichiro Koyama, Musician
Kensaku Maeda, Kickboxer
Koyuki, Model and Actress
Kurumi Kojima, Futsal Player
Nanako Matsushima, Actress and Model
Naoya Inoue, Boxer, WBO Junior Bantamweight Champion
Ryoji Matsumoto, Drummer (TUBE)
Saki Shimizu, Singer
Sakura Oda, Singer
Shinobu Ohno, Female Footballer
Suzuka Ohgo, Actress
Tomoko Ishimura, Voice Actress
Yuko Natori, Actress
Sister cities
Smyrna, Tennessee, United States of America
References
Zama, Kanagawa Wikipedia
(Text) CC BY-SA