Russia




181,728 (2010)




Sakhalin State University




1882



Yuzhno-Sakhalinsk (Russian: ) is a city and the administrative center of Sakhalin Oblast, Russia. It was called Vladimirovka () from 1882 to 1905, then Toyohara (Japanese: , Hepburn: Toyohara-shi)) from 1905 to 1946. Population: 181,728?(2010 Census); 175,085?(2002 Census); 159,299?(1989 Census).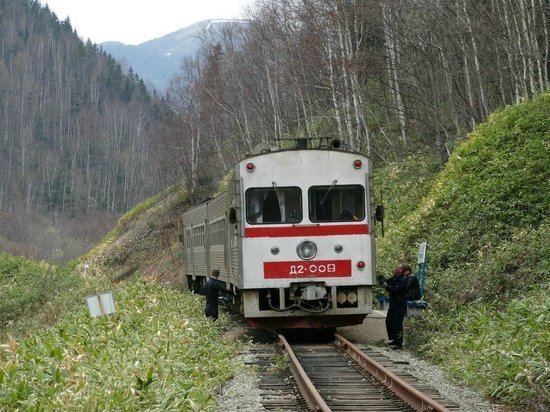 Yuzhno-Sakhalinsk began as a small Russian settlement called Vladimirovka, founded by convicts in 1882. The Treaty of Portsmouth in 1905, which brought an end to the Russo-Japanese War of 1904–1905, awarded the southern half of the Sakhalin Island to Japan. Vladimirovka was renamed Toyohara (meaning "bountiful plain"), and was the prefect capital of Japanese Karafuto Prefecture.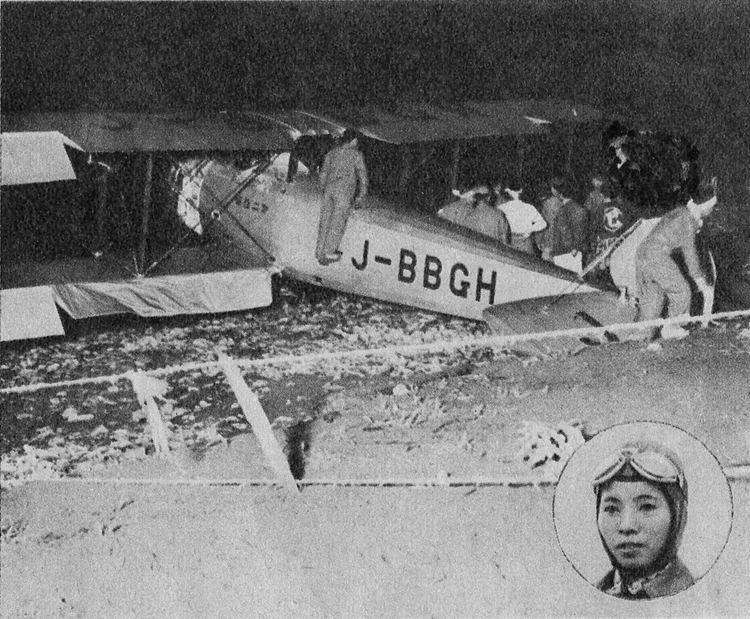 After the end of World War II, the Japanese portion of Sakhalin island was occupied by Soviet troops. Ownership of the city transferred back to the Soviet Union and it was renamed Yuzhno-Sakhalinsk ("Southern Sakhalin"). Town status was granted to it in 1946.
Due to significant investment from oil companies like ExxonMobil and Shell, Yuzhno-Sakhalinsk has experienced substantial economic growth. Although this growth has primarily occurred in the northern part of the island, both companies maintain headquarters and residential complexes in the city of Yuzhno-Sakhalinsk itself. The demand for natural resources by the Japanese, Chinese, and South Koreans has ensured continued prosperity in the foreseeable future for the entire island.
The city is located on the Susuya River. It is the largest city on the island, and the only one with more than 100,000 inhabitants. The straight-line distance to Moscow is 10,417 kilometers (6,473 mi).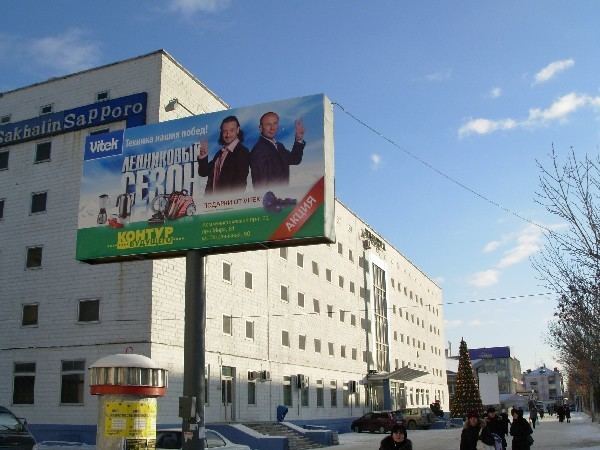 Due to restrictions, foreigners wishing to leave Yuzhno-Sakhalinsk in order to travel to any other part of the Sakhalin Oblast and its internal and territorial waters are required to seek permission from the Federal Security Service (FSB) and the Border Guard. Scuba diving and recreating on the seacoast is permitted only in places defined by the Border Guard.
The climate is humid continental (Koppen Dfb) with mild summers and cold winters. Maritime influences can be seen in that precipitation is much higher than in interior Russia and that summers are distinctly cooler than in Khabarovsk or Irkutsk, while winters are much milder. Summers are frequently foggy, reducing the amount of sunshine.
Yuzhno-Sakhalinsk Wikipedia
(,)http://media-cdn.tripadvisor.com/media/photo-s/05/eb/2b/86/caption.jpg(,)http://3.bp.blogspot.com/-EC7Q7oBCV_c/UDmABPdm-tI/AAAAAAAAB3E/1orU7PKJduU/s1600/MatsumotoKikuko.jpg(,)http://media-cdn.tripadvisor.com/media/photo-s/05/b6/5e/6b/caption.jpg(,)http://www.desertsun.co.uk/blog/images/Sakhalin%252088.jpg(,)http://www.aljazeera.com/mritems/Images/2011/8/21/2011821173711715734_20.jpg(,)http://4.bp.blogspot.com/-Obsiiau6QtE/UtyO4q9Y-aI/AAAAAAAAC5c/5UavHOH7wno/s1600/Sakhalin%2B13.jpg(,)http://www.stanford.edu/group/ccr/blog/Shk4.jpg
(,)http://img-fotki.yandex.ru/get/6212/141394919.4c/0_894aa_d2fb5f09_XXL.jpg(,)http://www.treks.org/07sak4185sapporohotel.jpg(,)http://cdn.c.photoshelter.com/img-get/I0000ujKP1va28f4/s/900/900/Russia-Sakhalinskaya-oblast-Yuzhno-Sakhalinsk-20110913-0001.jpg(,)http://cdn.c.photoshelter.com/img-get/I0000c7kRGMFJQqc/s/900/900/Russia-Sakhalinskaya-oblast-Yuzhno-Sakhalinsk-20110914-0068.jpg(,)http://cdn.c.photoshelter.com/img-get/I0000VUXVZGXLVFk/s/900/900/Russia-Sakhalinskaya-oblast-Yuzhno-Sakhalinsk-20110913-0024.jpg(,)http://cdn.c.photoshelter.com/img-get/I0000yhu0n4RGwAo/s/900/900/Russia-Sakhalinskaya-oblast-Yuzhno-Sakhalinsk-20111021-0380.jpg(,)https://c4.staticflickr.com/8/7086/7261613776_91f3d16193_b.jpg(,)http://www.visualphotos.com/photo/2x5209113/landscapes-of-sakhalin-night-yuzhno-sakhalinsk.jpg(,)http://cache3.asset-cache.net/gc/99852373-yuzhno-sakhalinsk-view-gettyimages.jpg%3Fv%3D1%26c%3DIWSAsset%26k%3D2%26d%3DocLVlrblFP3E2yBoStduxYkN6O2YxRTdF3Kabs7uO5Jdh0CzK4oZvO%252BhncM8AZPs
(,)http://cdn1.vtourist.com/19/218710-Russian_Food_Yuzhno_Sakhalinsk.jpg(,)http://bombayone.biz/yahoo_site_admin/assets/images/100_0056-3.35674714.jpg(,)http://russiatrek.org/images/photo/yuzhno-sakhalinsk-city-museum.jpg(,)http://static.themoscowtimes.com/upload/iblock/51c/5099-p-08-Gorny_Vozduh.jpg(,)http://www.renco.it/media/immagini/234_z_im221.jpg(,)http://cdn1.vtourist.com/19/3319236-Sala_not_the_food_of_the_gods_Yuzhno_Sakhalinsk.jpg(,)http://exp.cdn-hotels.com/hotels/9000000/8420000/8410100/8410081/8410081_13_z.jpg(,)http://cdn4.vtourist.com/19/2533892-Russian_Extreme_Yuzhno_Sakhalinsk.jpg(,)http://aff.bstatic.com/images/hotel/max500/506/5064665.jpg(,)http://in.rbth.com/assets/images/2011-08/medium/South-Sakhalinsk_m.jpg(,)http://aff.bstatic.com/images/hotel/max500/154/15440137.jpg