Name

Yu Todoroki










Similar People

Hikaru Asami, Fubuki Takane, Yoka Wao, Tsukikage Hitomi, Kei Aran
Minnie the moocher yu todoroki
Yu Todoroki (轟 悠 Todoroki Yū) is a current member of Takarazuka Revue, where she plays an otokoyaku. She joined the Revue in 1985, became the top star of Snow Troupe in 1997, transferred to Superior Members in 2002 (upon the resignation of her top star partner Hitomi Tsukikage) and became the youngest member to serve on the company's board of directors in 2003. She is from Hitoyoshi, Kumamoto Prefecture and her birthday is August 11.
Contents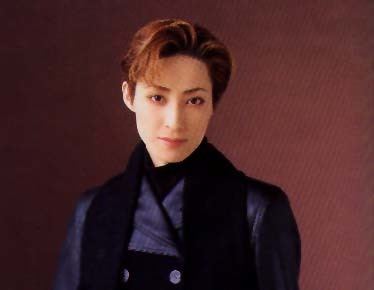 Her nicknames are Tom and Ishi.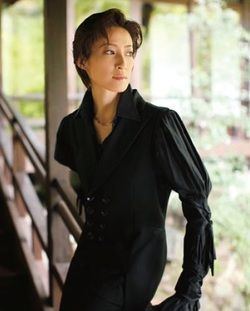 20170209 yu todoroki rkk radio
Troupe history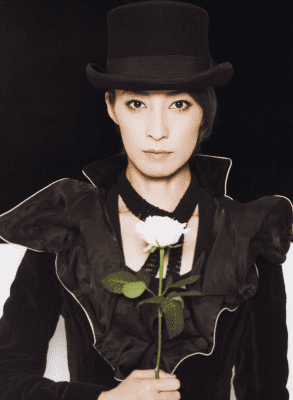 Moon Troupe: 1985–1988
Snow Troupe: 1988–2002
Supreme Member: 2002–present
General information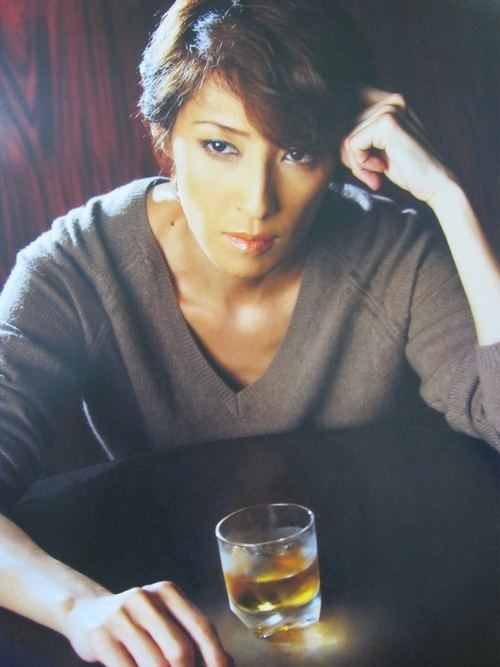 Currently referred to as "Top of the Tops" in the Revue, she is considered to be one of the greatest Takarazuka actresses in this generation and has many fans. When Hitomi Tsukikage, her second top star partner in Snow Troupe, resigned from the company, she considered resigning as well since she had reached the height of her career in the company. However, Yachiyo Kasugano, the most senior member among the performers (a member since 1929), persuaded her to stay and she became the second top star in the company's history to resign from top star status but remain in the company (Yuri Haruna is the first case). In 2003, also upon the invitation of Yachiyo Kasugano, she became a member of the directors of the company, the youngest ever to serve the board of directors in the company's history.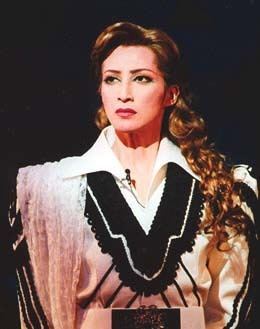 She has a sense of "maleness" and this has been the key to her success. Not only did French men reportedly address her as a man, but a pet dog of Tatsuki Kouju (a fellow member of Snow Troupe who became the top star of Star Troupe later on) even mistook her for a man.
Debuting in Moon Troupe in 1985, her career began blossoming when she was transferred to Snow Troupe in 1988. Like her juniors who went on to become top stars, such as Yōka Wao and Jun Sena, she was a solid "second man" to Fubuki Takane, her top star superior. Upon the resignation of Takane, she rose to the top of her career on the Takarazuka stage. Currently as a member of Senka (Superior Members), she sometimes makes special appearances in the Grand Theater performances of other troupes—her most recent appearance is with top star Yūga Yamato and Cosmos Troupe in 2008. She also stars in smaller-theater productions with other troupes, the most recent of these being Kean (a musical based on the life of Edmund Kean).
She was the third top star to be partnered with legendary top musumeyaku Mari Hanafusa, but their time together was short due to the formation of the Cosmos Troupe in 1998, when both Hanafusa and Todoroki's "second man" Yōka Wao were transferred to the new troupe.
In October 2006, she performed Oklahoma! with Moon Troupe (including Hiromu Kiriya) at Nissay Theater.
She enjoys painting and has held exhibitions for her works 4 times.
In early 2007 she had a dinner show called Yu's Purple Shadow, backed by members of Cosmos Troupe, and also held a concert (Lavender Monologue) with Cosmos and Star Troupe in two separate timeslots.
After a year without any performances at the Grand Theater, she joined Cosmos Troupe (Top Stars: Yūga Yamato and Hana Hizuki) for the musical Dawn Wind, based on the life of Jiro Shirasu, started in February 2008. This was the first time she had appeared in a Cosmos production since the troupe's establishment in 1998 and made her one of the few actresses who has participated the productions of all five troupes within the company.
Moon new actor era
Me and My Girl - Gerald Bolingbroke
Snow new actor era
The Great Gatsby - Jay Gatsby
Rose of Versailles - Andre
Lovers Myths (First leading performance at Takarazuka Bow Hall)
Snow era
Gone with the Wind - Rhett Butler (Takarazuka Cast); Rhett Butler and Ashley Wilkes (Tokyo Cast)
Violets Glowing Red - Prince Naka no Ōe
JFK - Dr. Martin Luther King, Jr.
Elisabeth - Luigi Lucheni
Natasha of the Rainbow - Takeshi Kurisaki
Kamen no Romanesque (an adaptation of Les Liaisons Dangereuses) - Chevelier de Danceney
Snow top star era
Ghost at Midnight (Top Star Debut) - Charles
Praise of Spring Cherry - Jana Ryuuzan
The Man Called Bacchus - Julian
Arch of Triumph - Ravic
In Search of El Dorado - Yataro Iwasaki
Flaming Love - Fu Chai, King of Wu (final performance as the top star of Snow Troupe)
With Flower Troupe
Gone with the Wind (Nissay Theater) - Rhett Butler
A Flute Named Wind - Matsudaira Tadateru Kazusanosuke (first Grand Theater performance as a Senka member)
Endless Flight (Grand Theater, appearing only in the Japanese dance portion)
With Snow Troupe
Gone with the Wind (Nissay Theater) - Rhett Butler
In Quest of the Blue Bird (Grand Theater) - Jake MacNaughton
Hanakuyou - Commemoration of the Buddha's Birthday (Nissay Theater) - Emperor Go-Mizunoo
With Star Troupe
Shigure Hill Road in Nagasaki (Grand Theater) - Isaji
Kean (Nissay Theater) - Edmund Kean
With Moon Troupe
Rome at Dawn (Grand Theater) - Julius Caesar
Oklahoma! (Nissay Theater) - Curly McLain
With Cosmos Troupe
Dawn Wind - Jiro Shirasu
Personal concerts
L'hortensia de Jun
Les Jours d'Amour
Noche de Yu
The Way Yu are
Yu Quiero Guitarras
Alpha - 20ans FACE OF YU (Twentieth Anniversary Concert)
Lavender Monologue
Yu, il Mondo!
References
Yu Todoroki Wikipedia
(Text) CC BY-SA