Cause of death

Suicide




Name

Luigi Lucheni





Allegiance

Kingdom of Italy




Years of service

1893–1896




Criminal charge

Murder






Born

22 April 1873 (

1873-04-22

)

Paris, France




Known for

Assassinating Empress Elisabeth of Austria




Battles/wars

First Italo-Ethiopian War




Died

October 19, 1910, Geneva, Switzerland




Similar People

Rudolf - Crown Prince of, Empress Elisabeth of Austria, Franz Joseph I of Austria, Princess Ludovika of Bavaria, Duke Maximilian Joseph in




Service/branch

Royal Italian Army




Criminal penalty

Life imprisonment




Battles and wars

First Italo-Ethiopian War



Swissy killed sisi empress elisabeth kaiserin von habsburg switzerland s anarchist luigi lucheni
Luigi Lucheni ([luˈiːdʒi luˈkɛːni]; 22 April 1873 – 19 October 1910) was an Italian anarchist who assassinated the Austrian Empress, Elisabeth (commonly referred to as Sisi, Viennese for Elisabeth), in 1898. Lucheni believed in propaganda of the deed, a philosophy advocating spreading beliefs through violent direct action.
Contents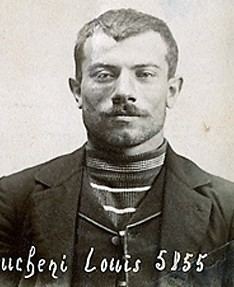 Early life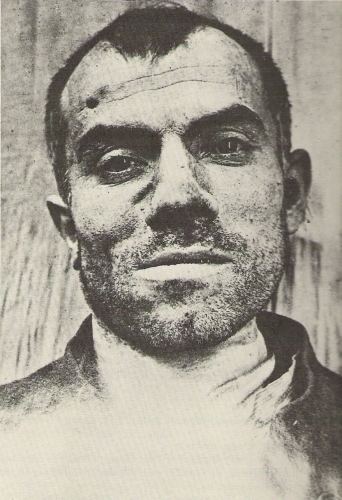 Born in Paris to an Italian mother and raised in an orphanage, Lucheni worked odd jobs before being drafted in the Italian Army at the age of 20. He served for three and a half years and fought in the First Italo-Ethiopian War.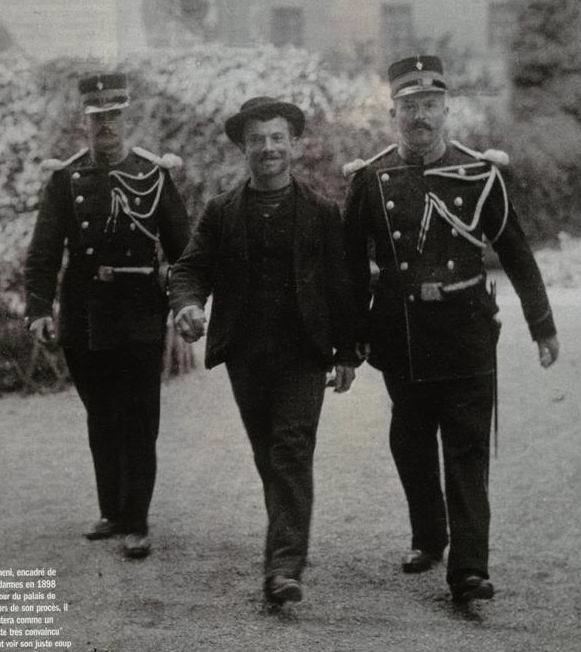 After leaving the army, he emigrated to Switzerland. During his life in Switzerland, he developed his anarchist ideas.
Assassination of Elisabeth of Austria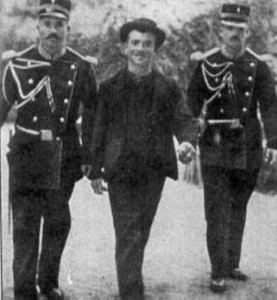 At first Lucheni decided that he would kill Philippe, Duke of Orleans, but because of the Duke's change of itinerary and the discovery that another royal was visiting Geneva, he later settled for taking the life of Elisabeth.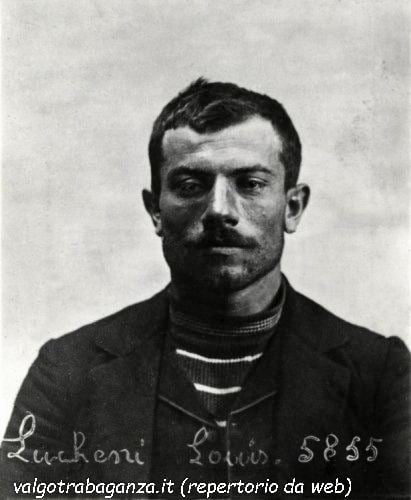 The naturally rebellious Elisabeth often refused the aid of police and bodyguards and she was adored by the populace in general. On 10 September 1898, she and her lady-in-waiting, Countess Irma Sztáray, intended to travel from Geneva to Montreux across Lake Geneva on board the paddle steamer Genève.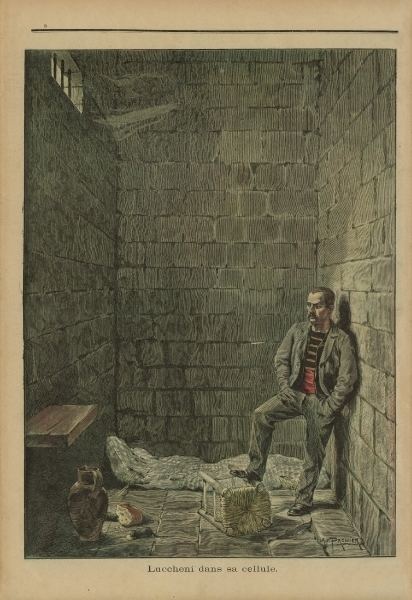 While she was waiting to board the ship, Lucheni ran over to her and slammed his body against hers, penetrating her chest with a sharp needle file (which is now part of the Sisi Museum exhibition at the Hofburg Palace in Vienna). Not realising she was hurt because of her extremely tight corset, and wanting to board as quickly as possible, Elisabeth got to her feet straight away and boarded the steamer. The vessel departed but quickly turned around when it was realised that Elisabeth was injured. She was carried back to the Beau-Rivage hotel on an improvised stretcher and two doctors were summoned, but they pronounced her dead at 2:10 pm.
After the attack, Lucheni fled down Geneva's Rue des Alpes street, where he threw the file into the entrance to No. 3. He was caught by two cabdrivers and a sailor, then secured by a gendarme. The weapon was found the next day by the concierge during his morning cleaning; he thought it belonged to a laborer who had moved the day before so he did not notify the police of his discovery until the following day. There was no blood on the file and the tip was broken off, which occurred when Lucheni threw it away. The file was so dull in appearance it was speculated that it had been deliberately selected because it would be less noticeable than a shiny knife, which would have given Lucheni away as he approached. Lucheni had planned to purchase a stiletto, but lacking its price of 12 francs he had simply sharpened an old file into a homemade dagger and fashioned a piece of firewood into a handle.
After his arrest, Lucheni sought to be tried in the Canton of Lucerne, which had retained the death penalty and where, if convicted, he could gain martyrdom and widespread publicity. But his request was turned down and he was tried in the Canton of Geneva, which had abolished capital punishment. At his trial, he openly admitted to his crime and was sentenced to life in prison.
Lucheni's assassination of Elisabeth gave rise to the International Conference of Rome for the Social Defense Against Anarchists organised only a few months later and held from 24 November to 21 December 1898. This conference agreed on a definition of anarchism as "any act that used violent means to destroy the organisation of society."
Lucheni made hatred of Italians even stronger in Austria than it had become after the 1866 loss of the Kingdom of Lombardy–Venetia to the Kingdom of Italy, the 1882 failed assassination of Emperor Franz Joseph I and Empress Elisabeth of Austria in Trieste, and Italian irredentist ambitions towards parts of Austria-Hungary bordering Italy, such as Trentino and Friuli.
After serving 12 years in prison, and following the confiscation of his memoirs by prison guards, Lucheni was found hanged in his cell by his belt on 19 October 1910, after an apparent suicide.
Lucheni's body was subjected to a forensic examination; his head was removed and preserved in a jar of formaldehyde at the Institute of Forensic Science of the University of Geneva until 1985. It was then given to the Federal Museum of Pathology and Anatomy at the Narrenturm in Vienna. In 2000 Lucheni's head was buried at the Zentralfriedhof (Central Cemetery) in Vienna.
In popular culture
Luigi Lucheni is a prominent character in the Michael Kunze/Sylvester Levay biographic musical Elisabeth, where he serves as a bitter, sarcastic narrator of the events of Elisabeth's life and in the end becomes her executioner. He does his best to turn the audience against the empress, but ultimately it is left to the viewer to decide about Elisabeth's character. He is also referenced in Polish writer Bruno Schulz's short story collection The Street of Crocodiles (1934) in the story titled Treatise on Tailors' Dummies: Continuation and in his novel Sanatorium Under the Sign of the Hourglass (1937) in the chapter titled Spring XXXI (as "Luccheni"), as well as in Norman Mailer's novel The Castle in the Forest (2007).
milch musical elisabeth 2012 kurosch abbasi luigi lucheni ensemble
References
Luigi Lucheni Wikipedia
(Text) CC BY-SA