Yoel Romero Palacio (born April 30, 1977) is a Cuban mixed martial artist (MMA) and former World Champion and Olympic silver medalist in freestyle wrestling. He competes in the middleweight division of the Ultimate Fighting Championship, and formerly competed in the now-defunct Strikeforce organization. Romero is #2 in the official UFC middleweight rankings.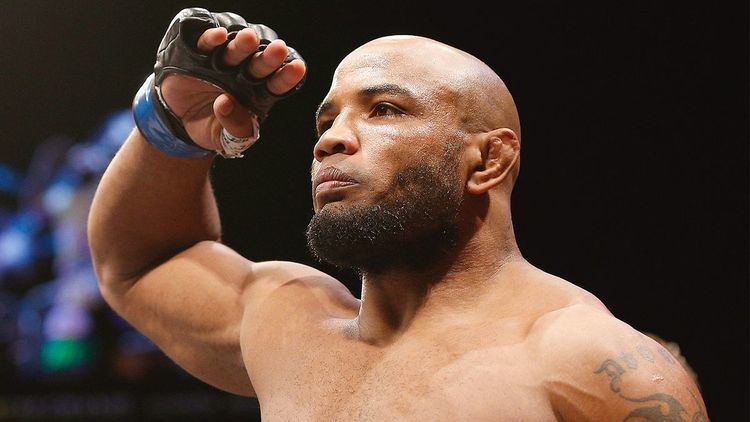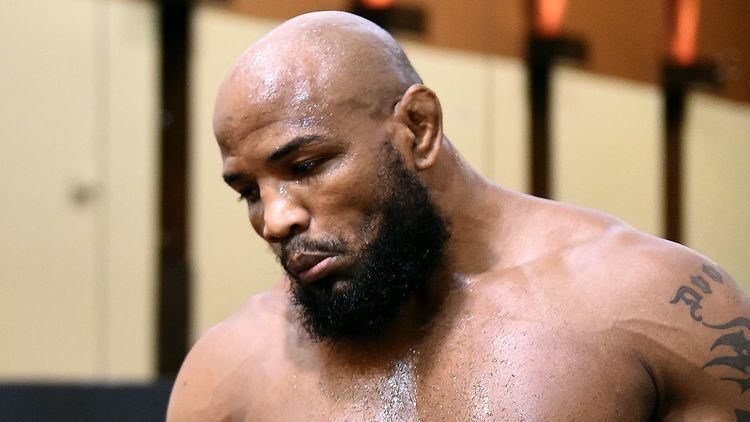 Romero competed in both the 2000 Summer Olympics and the 2004 Summer Olympics, representing his home nation of Cuba. He won the silver medal in the 2000 freestyle competition, losing to Adam Saitiev in the finals. He finished in 4th place in 2004. While competing in freestyle wrestling, Romero has defeated 3 different Olympic gold medal winners, and 5 different world champions. Among them were Americans Cael Sanderson and Les Gutches, both of whom Romero has multiple victories over.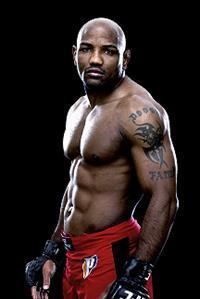 He also represented Cuba at the senior level in the FILA Wrestling World Championships, which is held in non-Olympic years, from 1997-2005. At the 1999 World Wrestling Championships Romero became world champ by defeating the 1996 Olympic gold medalist, Khadzhimurad Magomedov of Russia. He controversially missed out on becoming world champ again in 2002. After landing a 3 point throw against Adam Saitiev to take a 3-2 lead, Romero was penalized a point for passivity with 20 seconds remaining. In overtime after a scramble saw Romero end on top, it was judged Saitiev had scored in the interim.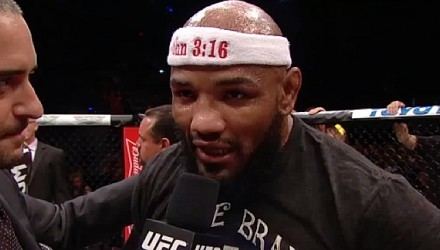 Romero medaled in 5 total world championships, only missing out with his 5th place finish in 1997, and 6th place finish in 2003 - a time where he was battling injuries. Other notable achievements include a gold medal at the 2003 Pan American Games, a quadrennial competition held the year before the Olympics, as well as multiple 1st place finishes at the FILA Wrestling World Cup. Romero competed sparingly after 2005 - he was suspended for all of 2006 by the Cuban Wrestling Federation for allegedly throwing his match against Mindorashvili at the 2005 World Championships. After winning the Grand Prix of Germany in the summer of 2007, he would not return to Cuba, instead staying in Germany.
Romero then joined the Ringer-Bundesliga, a professional wrestling league in Germany, where teams compete for team titles. Romero helped coach and train, as well as started for SV Johannis Nuremberg. Eventually he began to transition into MMA.
After defecting in 2007 to Germany, Romero made his professional mixed martial arts debut in December 2009.
In the time of 2008-2011 Romero had been trained by Sergej Kuftin (MMA coach) and Zike Simic (kickboxing coach), both - from Peter Althof's "Martial Arts Gym Nuremberg". Over the next two years, he amassed an undefeated record of 4-0 in various promotions throughout Germany and Poland.
He won his debut via TKO against Sascha Weinpolter. He then took on Polish standout Michal Fijalka in his second bout. After a dominating performance, Yoel won in the third round via TKO, which was at first ruled a controversial disqualification, due to a knee on the ground thrown by Romero. In 2011, he won his next two fights via TKO in the first round.
Romero signed with Strikeforce in July 2011 and made his promotional debut against Rafael Cavalcante on September 10, 2011 at Strikeforce 36. He lost the fight via KO in the second round. A neck injury kept him out of action until 2013.
Romero made his UFC and middleweight debut against Clifford Starks on April 20, 2013 at UFC on Fox 7. He won the fight via KO in the first round. The win also earned him Knockout of the Night honors.
Romero was expected to face Derek Brunson on August 31, 2013 at UFC 164. However, Brunson suffered an injury and pulled out of the bout. Promotional newcomer Brian Houston was briefly linked as a replacement, however Houston was not medically cleared to compete at the event and the bout was cancelled.
In his second UFC bout, Romero faced Ronny Markes on November 6, 2013 at UFC Fight Night 31. He won the fight via knockout in the third round.
For his third fight, Romero was again set to face Derek Brunson on January 15, 2014 at UFC Fight Night 35. After trailing for two rounds, Romero won the fight in the third via TKO due to punches that dropped Brunson and subsequent elbows to the body. Both fighters earned a $50,000 Fight of the Night bonus award.
In his fourth fight, Romero faced Brad Tavares at UFC on Fox 11. He won the fight via unanimous decision.
Romero faced Tim Kennedy on September 27, 2014 at UFC 178. He won the fight via TKO in the third round, giving Kennedy his first stoppage loss in thirteen years. Romero was saved by the bell when he got visibly stunned and nearly finished in the final seconds of the second round. There was controversy when Romero initially failed to answer the bell for the third round and received extra time to recover. The win also earned Romero his second Fight of the Night bonus award.
Romero was expected to face Ronaldo Souza on February 28, 2015 at UFC 184. However, Souza pulled out of the fight on January 15, 2015 due to pneumonia. The bout will be left intact and moved to a later date.
The bout with Souza was originally rescheduled for April 18, 2015 at UFC on Fox 15. However, Romero was forced out of the fight by a ligament and meniscus tear in his knee. He was replaced by Chris Camozzi.
Romero faced Lyoto Machida on June 27, 2015 at UFC Fight Night 70. He knocked out Machida at 1:38 of the third round with a series of elbows from top position. Romero was awarded a "Performance of the Night" bonus.
The bout with Ronaldo Souza was scheduled for a third time, eventually taking place on December 12, 2015 at UFC 194. Romero won the fight via split decision. 2 of 17 media outlets scored the bout in favor of Romero.
Romero describes himself as "a man of God" whose hero is Jesus Christ. His younger brother, Yoan Pablo Hernandez, is a Cruiserweight Champion in professional boxing.
In a controversial post-fight interview after his victory over Lyoto Machida at UFC Fight Night 70, Romero seemed to express disagreement with the Obergefell v. Hodges supreme court ruling. However, during the post fight press conference and subsequent interviews the following day, Romero denied referring to gay marriage and apologized for his comments while maintaining that they were misunderstood and taken out of context. Many thought Romero said "No for gay Jesus" while he might have said "No forget Jesus" as he is not fluent in English.
Ultimate Fighting Championship
Knockout of the Night (One time)
Performance of the Night (One time)
Fight of the Night (Two times)
1999 World Champion
2000 Olympic Games Silver Medalist
2x Cuban Olympic Team Member
6x World-Level Medalist
3X World Cup Champion
2003 Pan Am Games Champion
5x Pan Am Championship Champion