7.6

/

10

1

Votes

Alchetron

Rate This





Country of origin

United States




First episode date

2 October 2000




Network

CBS






Composer(s)

Rick Marotta




Original language(s)

English




Final episode date

15 February 2006






Created by

Alan Kirschenbaum Gregory Garcia




Starring

Anthony Clark Jean Louisa Kelly Mike O'Malley Liza Snyder




Opening theme

"Family Is Family" performed and written by Bill Janovitz (seasons 4–6)




Cast

Liza Snyder, Jean Louisa Kelly, Anthony Clark, Mike O'Malley, Joel Homan
Yes, Dear is an American television sitcom that aired from October 2, 2000, to February 15, 2006, on CBS. It starred Anthony Clark, Jean Louisa Kelly, Mike O'Malley, and Liza Snyder.
Contents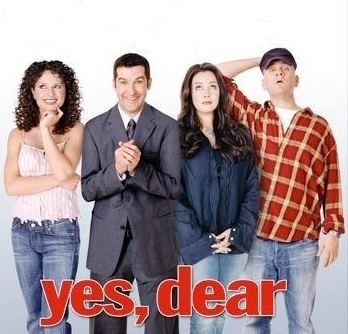 In the United States, reruns of the show can be seen on Nick at Nite, Nick Jr. (as part of the NickMom block), and CMT. In Canada, it can be seen on Joytv.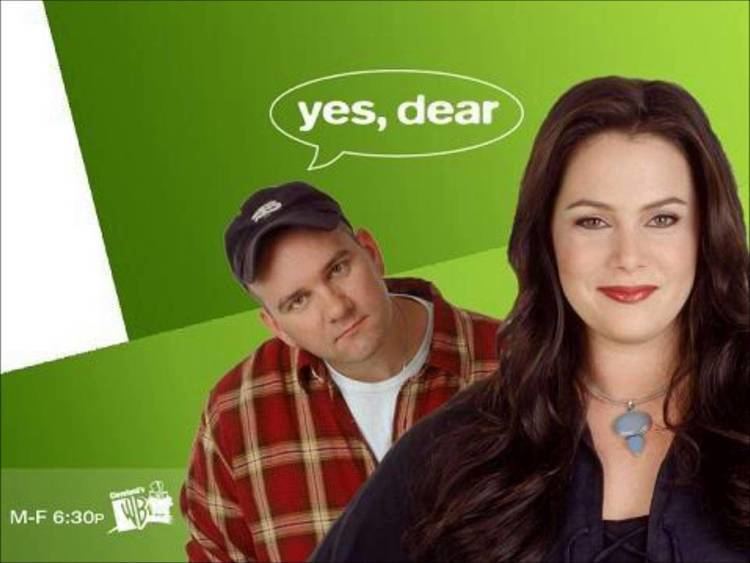 Episodes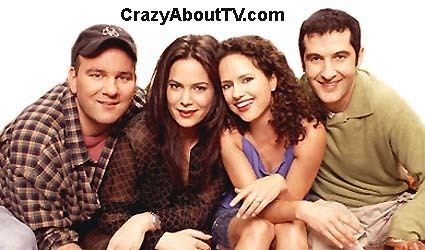 Greg Warner (Clark) is a motion picture executive, and Kim Warner (Kelly) is a stay-at-home mother to Sammy and, later, Emily. Living in the Warners' guest house are Kim's sister Christine Hughes (Snyder), her husband Jimmy Hughes (O'Malley), and their sons Dominic (Joel Homan) and Logan (Brendon Baerg).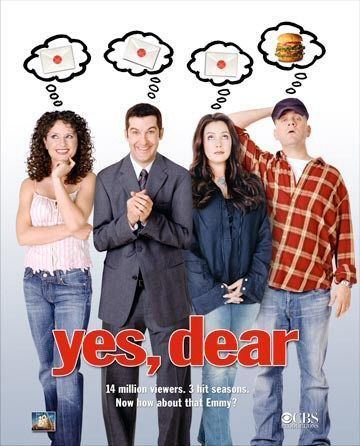 Much of the show's humor comes from the fact that all four adult leads are largely stock characters. Greg is the stereotypical "nice guy," constantly being henpecked by his high-strung wife. Both the upper-middle-class Warners contrast to the decidedly working-class, less-restrained Hugheses; Jimmy has an oafish personality and Christine is somewhat more crass. From the third season, the show's production and writing staff tried to move away from the stock-character humor, adding more physical comedy to the scripts in an effort to increase ratings.
Main cast members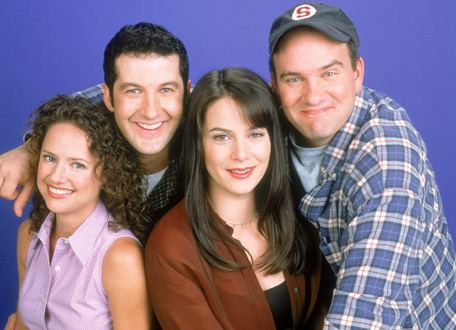 Anthony Clark as Gregory "Greg" Warner
Jean Louisa Kelly as Kimberly "Kim" Warner (née Ludke)
Mike O'Malley as James "Jimmy" Hughes Jr.
Liza Snyder as Christine Hughes (née Ludke)
Recurring cast members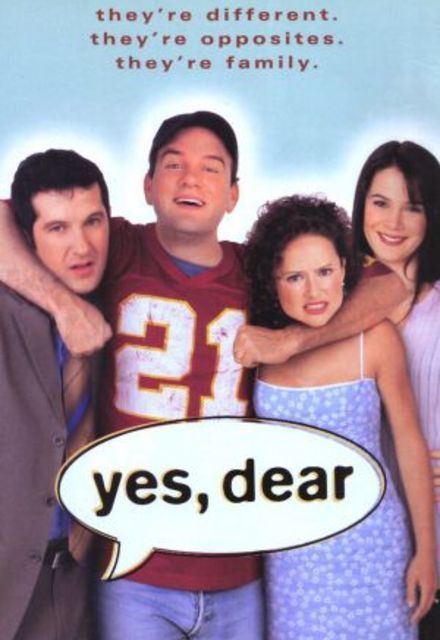 Connor and Keenan Merkovic as Dominic Hughes (Episodes 1–2)
Joel Homan as Dominic Hughes (Episodes 3–122)
Blake, Easton and Hunter Draut as Logan Hughes (Pilot only)
Christopher and Nicholas Berry as Logan Hughes (Episodes 2–47)
Alexander and Shawn Shaprio as Logan Hughes (Episodes 50–57)
Brendon Baerg as Logan Hughes (Episodes 58–122)
Anthony and Michael Bain as Sammy/Sam Warner
Madison and Marissa Poer as Emily Warner
Tim Conway as Tom Warner
Vicki Lawrence as Natalie Warner
Jerry Van Dyke as James "Big Jimmy" Hughes Sr.
Beth Grant as Kitty Hughes
Dan Hedaya as Don Ludke
Alley Mills as Jenny Ludke
Billy Gardell as Bill Colivita
Phill Lewis as Roy Barr
Brian Doyle-Murray as Mr. George Savitsky
Airing changes
CBS announced the cancellation of Yes, Dear in early 2004, but later ordered 13 episodes for mid-season. After canceling Center of the Universe, CBS began airing the new Yes, Dear episodes on Wednesday, February 16, 2005, at 9:30 p.m. EST. CBS ordered an additional season of 22 episodes for 2005–2006, but that order was later cut down to 13.
Syndication
During the second half of 2004, reruns aired on the cable station TBS at 1:00 p.m. In January 2005, TBS began airing the show at 3:00 p.m. The show aired in local syndication in 2005–06; in the fall of 2006, 20th Television, the syndication subsidiary of 20th Century Fox, took the show out of barter syndication and replaced it with Still Standing. On May 1, 2012, Yes, Dear began airing at 10:00 p.m. (ET/PT) Monday through Friday on Nickelodeon's Nick at Nite. In May 2014, it was removed from the broadcast schedule. On August 1, 2012, CMT began showing reruns of the show weeknights from 5:00 to 7:00 p.m. (ET/PT). The show also aired on Nick Jr. as part of their mother-oriented block NickMom. Similar to the [email protected] programming block, NickMom airs television series which are not aimed at a children's audience.
Connection to Raising Hope
In 2010, Garcia premiered a new show, titled Raising Hope on Fox. The new show has made numerous references since its inception to Garcia's other shows.In season three, episode nineteen, rocker Smokey Floyd (Jason Lee, star of My Name Is Earl) shows up to apologize to Burt as part of his drug rehabilitation, a homage to the list of amends that was the basis of My Name Is Earl. Other Earl cast members aside from Lee also make cameos in this episode including Jamie Pressly and Eddie Steeples. Likewise, there are numerous references and cameos related to Yes, Dear. In season three, episode 16, Brian Doyle-Murray is shown as a Hollywood studio executive, a reference to his role as Mr. Savitsky. The following episode, Jimmy and Christine are featured prominently as characters who have made a habit out of watching the sex tape made by the new show's characters, Virginia and Burt Chance. Dominic and Logan are also referenced in conversation.
References
Yes, Dear Wikipedia
(Text) CC BY-SA