During World War II, a double agent from Britain exposes a Nazi plot to blow up a shipping port in Nova Scotia.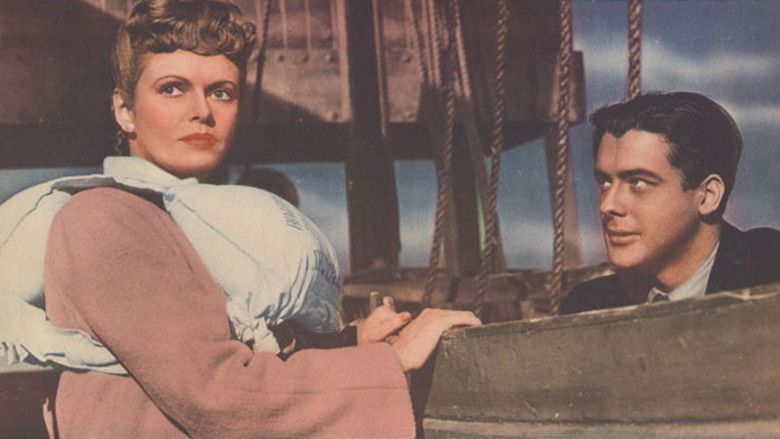 Yellow Canary is a 1943 British drama film, directed by Herbert Wilcox and starring Anna Neagle, Richard Greene and Albert Lieven. Neagle plays a British Nazi sympathiser who travels to Halifax, Canada, trailed by spies from both sides during the Second World War. Neagle and director/producer Wilcox had collaborated on a number of previous film projects previously.
In 1940 Sally Maitland is forced to leave England, ostracised as a Nazi sympathiser by everyone including her well-to-do family. On the ship to Halifax, Canada, she is courted by Polish aristocrat Jan Orloch and by awkward British navel intelligence officer Jimmy Garrick. She shows herself somewhat more amenable to Orloch's advances, and agrees to meet his mother in Halifax. Once there however, it becomes clear no-one is really who they say they are.
Sally Maitland (Anna Neagle) boards a ship bound from Britain for Canada during World War II. Two of the passengers, Jim Garrick (Richard Greene) and Polish officer Jan Orlock (Albert Lieven), seek her acquaintance despite her long-time, and well-known admiration for Nazi Germany. It soon becomes common knowledge that Jim is in British intelligence. Sally rebuffs his advances, but welcomes Jans attention.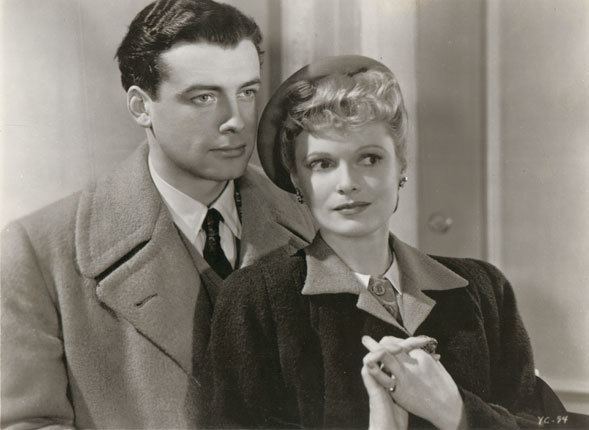 The ship is stopped in mid-ocean by the heavy cruiser Prinz Eugen and a boarding party takes Jim prisoner. To the puzzlement of the ships captain, the cruiser allows the ship to continue on its way. It also turns out that the Germans have captured an imposter, when Jim emerges from hiding.
When they reach the port of Halifax, Nova Scotia, Jan introduces Sally to his mother, Madame Orlock (Lucie Mannheim), an invalid. The two women disagree over their opinions of the Nazis. Later, when Sally tries to break off their relationship, Jan reveals that he is working for the Nazis.
Orlock recruits her into his spy ring on the night of the their greatest exploit. To Sallys surprise, the leader of the ring turns out to be Madame Orlock, who is not actually Jans mother. She reveals that one of the ships of an incoming convoy has been secretly replaced by another, filled with explosives, which is to be detonated when the convoy reaches Halifax. It is planned that the resulting explosion will wreck the vital port, a plan inspired by the devastating accident of the First World War.
Orlock orders Sally to telephone Jim and tell him that an attempt will be made to sabotage the Queen Mary, scheduled to sail later that night, and that all available agents should be immediately sent to stop it. Sally shows her true colours when she divulges the actual plot to the British over the telephone. Canadian bombers are then dispatched to blow up the ship. Meanwhile, Jan shoots Sally before Jim can rescue her; fortunately the bullet is stopped by a cigarette case which he gave to her earlier, and she and Jim are married.
As appearing in Yellow Canary, (main roles and screen credits identified):
Anna Neagle as Sally Maitland
Richard Greene as Lieutenant Commander Jim Garrick
Albert Lieven as Jan Orlock
Lucie Mannheim as Madame Orlock
Nova Pilbeam as Betty Maitland
George Thorpe as Colonel Charles Hargraves
Marjorie Fielding as Lady Maitland
Franklin Dyall as Captain Foster
Valentine Dyall as officer on German cruiser [Prinz Eugen ?]
Margaret Rutherford as Mrs. Towcester
Aubrey Mallalieu as Reynolds
Sybille Binder as Madame Orlocks Attendant
Although never identified as Unity Mitford, the central character played by Neagle has some obvious similarities to the pro-Nazi British dilettante who had a great deal of notoriety in pre-war times. In production during 1943, while the United Kingdom was still fearful of Nazi spies, Yellow Canary was obviously made as wartime propaganda, with the aim not only of keeping up morale but also of warning the British public to be on their guard.
Yellow Canary co-stars Richard Greene and Margaret Rutherford went on to further success in other films. Rutherford was especially adept at scene-stealing in the film. Greene was in the armed forces at this time, and had interrupted his successful acting career to serve in the Second World War in the 27th Lancers, where he distinguished himself. After three months, he went to Sandhurst and was commissioned. He was promoted to captain in the 27th Lancers in May 1944. He was relieved from duty in 1942 to appear in the British propaganda films Flying Fortress and Unpublished Story. In 1943, Greene appeared in Yellow Canary while on furlough.
Although set aboard a ship in the early scenes, the majority of the principal photography for Yellow Canary took place at the massive lots at Denham Film Studios (D&P Studios), located near the village of Denham, Buckinghamshire. All of the location sequences of Halifax were strictly "B" roll, but did provide a realistic, "atmospheric" look at wartime conditions in the busy Canadian military and civilian port.
After production had wrapped, Neagle and Wilcox made their professional relationship a personal one as well when they married on 9 August 1943.
Although the leading actors in Yellow Canary were well received by critics, the convoluted storyline was considered implausible when reviewed by The New York Times. More recent reviews were more favourable, commenting on the production values and acting as "better-than-average."