As early as the Western Han Dynasty (206BC-24AD), Danyang Commandery was established on this region with Wanling (presently Xuanzhou District, the site of the Xuancheng Municipal Government) as its capital city. Xuanzhou has been the political, economic and cultural center of administration since then.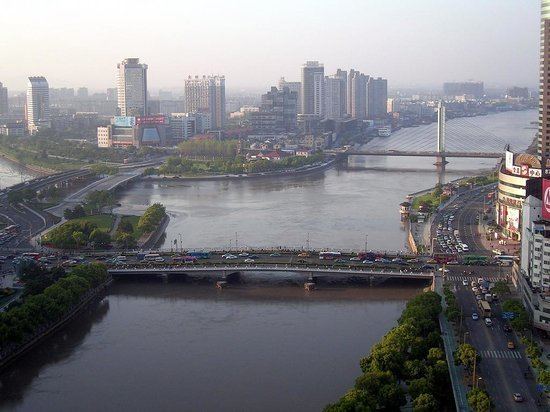 Its terrain is varied and complicated, basically sloping downward from the south to the north. Its landform can be approximately divided into five types: mountain, hill, valley and basin, hillock and plain. The south and southeast regions belong to ranges of Tianmu Mountain, while the southwest and west regions are respectively parts of ranges of Mt. Huangshan and Mt. Jiuhua.
The city has a subtropical humid monsoon climate, with four distinct seasons and abundant precipitation. Of the four seasons, summer is the longest. Its annual average temperature falls round 15.6C (60.1F). Most of the rainfall occurs in summer. The plum rain season lasts from mid-June to early July.
Xuancheng City administers seven county-level divisions, including one district, one county-level city and five counties.
Xuanzhou District (

宣州区

)
Ningguo City (

宁国市

)
Langxi County (

郎溪县

)
Guangde County (

广德县

)
Jing County (

泾县

)
Jixi County (

绩溪县

)
Jingde County (

旌德县

)
These are further divided into 115 township-level divisions, including 61 towns, 44 townships and ten subdistricts.
In Xuancheng, the Jiang-Huai Mandarin and Wu dialect are spoken as well as Mandarin.
Xuancheng is a city with 2,000 years of history and cultural relics. It has a profound cultural heritage and rich tourism resources. There are many scenery resorts, such as the country's largest captive breeding bases—Chinese Crocodile Lake, one of the four unique scenes – Taiji Cave, Peach Blossom Pool, Jing Ting Mountain, Zhangshan Canyon, and cultural sites of the New Fourth Army, the Ancestral Hall of the Hu Family in Jixi, the former residence of Mr. Hu Shih, the Jiang's Village in Jingde, and so on. Since reform and opening up, the city has achieved a lot of progress, and is accelerating the development of municipal services, transport, tourism and other infrastructural facilities. Xuancheng, as a new city with pleasant environments of living, enterprising, sightseeing, is on the rise.
Xuancheng is known for its production of high quality Xuan paper (宣紙), Xuan writing brushes (宣笔), and Xuan ink stones (宣砚), all of which are used in traditional Chinese calligraphy and painting. These products make up a large proportion of the city's exports.
Hu Shih (1891–1962): philosopher, essayist and diplomat, one of the leaders of China's New Culture Movement, former president of Peking University (in 1939 Hu Shih was nominated for a Nobel Prize in literature)
Wang Jiaxiang (1906–1974): the first Chinese Ambassador to Soviet Union after the establishment of People's Republic of China
Wu Zuoren (1908–1997): painter, former principal of the China Central Academy of Fine Arts
Jiang Zemin (1926– ): former General Secretary of the Communist Party and President of China
Hu Jintao (1942– ): former General Secretary of the Communist Party and President of China
Mei Yaochen (1002–60), a major poet of the Northern Song Dynasty
Hefei University of Technology Xuancheng Campus
Xuancheng High School
XuanCheng Vocational & Technical college
Xuancheng is served by the Anhui–Jiangxi Railway and Beijing–Taipei High-Speed Rail Corridor.