China




Henan


908 km2


619,840 (2000)



Xingyang (simplified Chinese: ; traditional Chinese: ; pinyin: ), is one of county-level cities of Zhengzhou, Henan Province, China. It is 15 kilometers in the west of Zhengzhou city and is the nearest city to Zhengzhou as well. The amount of inhabitants of Xingyang is around 590,000 and the area of Xingyang is about 908 km².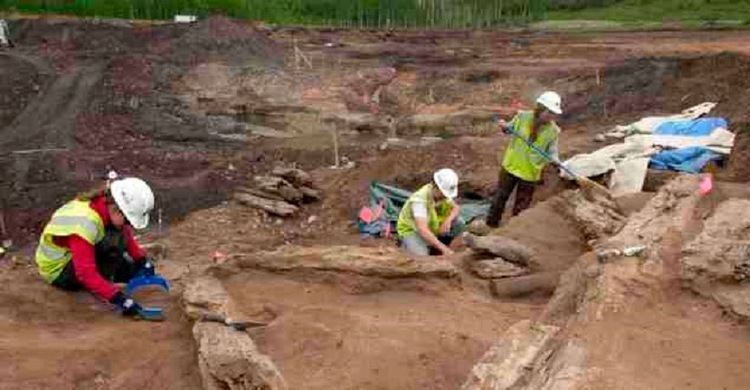 The name of Xingyang, coming from Shangshu, means the city located in the north of river Xing (?). The history of Xingyang can be retrieved in books written more than 3,000 years ago.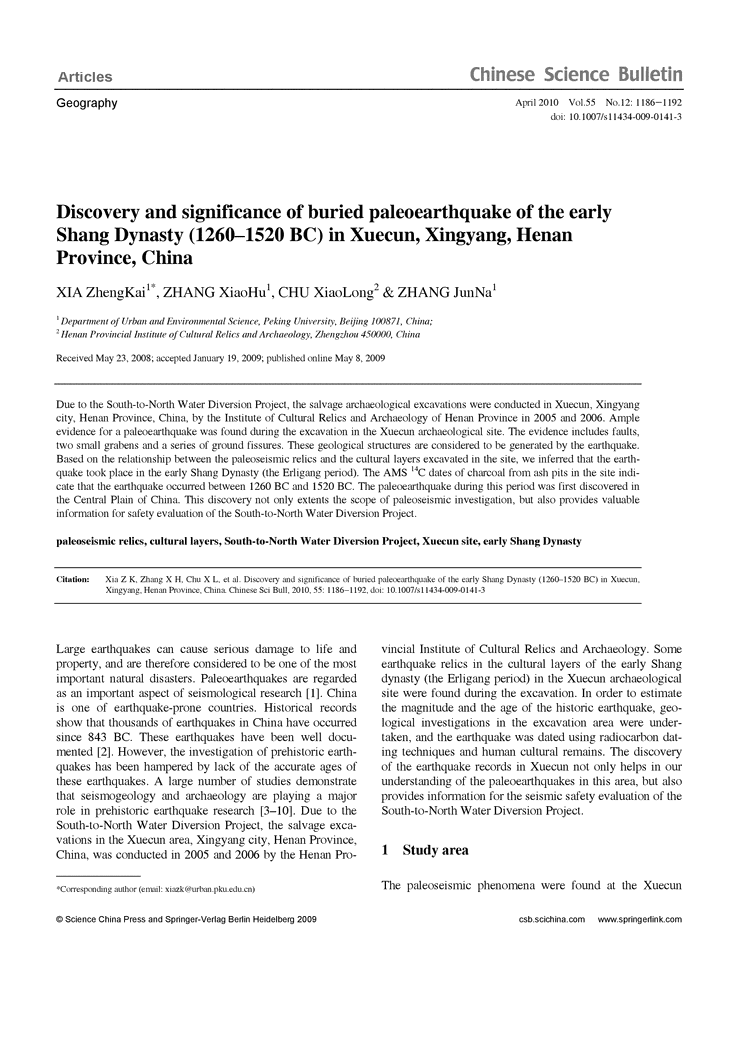 It is believed in Chinese legend that Xingyang is the place where Change flew to the Moon. In addition, many influential persons in Chinese history were from Xingyang, such as Shen Buhai (????a legalist in the Warring States period) and Li Shangyin (a poet in late Tang Dynasty). Moreover, Xingyang is considered as the origin place of the people whose surname is Zheng (??) in the world.
Xinjiang, China
In 2004 the GDP is ¥ 14.5 Billion, and the GDP per capita is ¥ 23,387.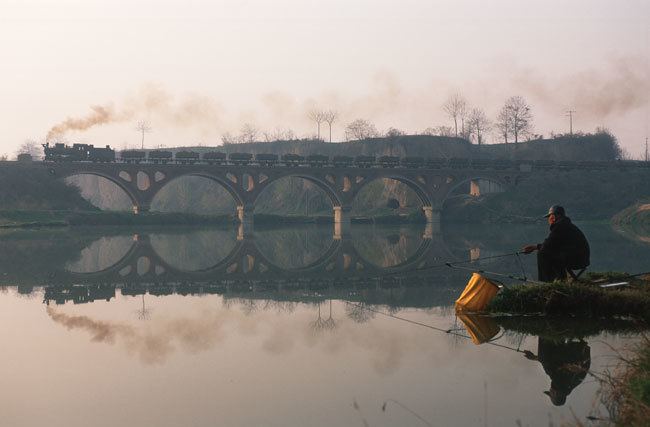 Chuhehanjie (????, or Hong Gou) is a famous place in early Western Han Dynasty (???or ??) where Liu Bang, the creator of Western Han Dynasty, fought for years with his rival, Xiang Yu (??). Because none of them could win after years, they decided to use the Chuhehanjie (????) to divide China into two parts, with the eastern part to Xiang Yu and western part to Liu Bang after negotiation. Liu Bang broke this agreement later when Xiang Yu retreated from Xingyang to rescue the capital of his territory, which was attacked by Han Xin.
Hulaoguan (???) is an important site in Three Kingdoms Period (??) where Lu Bu (??) fought with Liu Bei (??, or ??), Guan Yu (??) and Zhang Fei (??, or ??).
The Ruins of Yangshao civilization (??????)
Huancuiyu Landscape area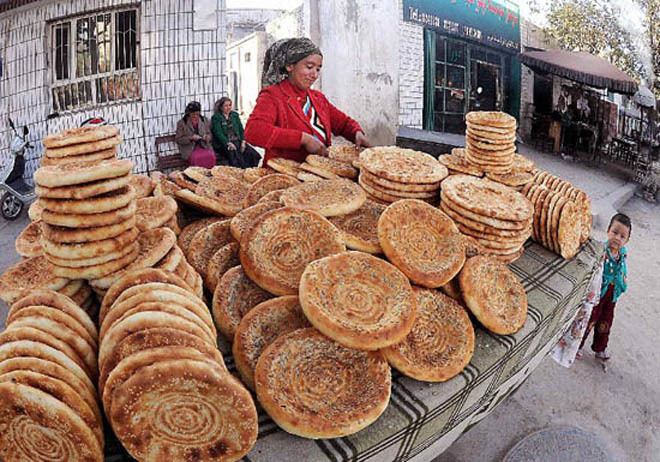 Xingyang dried persimmon
Guangwu Megranate
Xingyang Wikipedia
(,)http://1.bp.blogspot.com/-RZZiM39d6YM/VIbRiHkHnzI/AAAAAAABMQc/TV4ncX0pV2I/s1600/China_01.jpg(,)http://static-content.springer.com/lookinside/art%253A10.1007%252Fs11434-009-0141-3/000.png(,)http://upload.wikimedia.org/wikipedia/commons/c/c6/%25E5%258F%25A4%25E5%25A1%2594%25E6%2599%25B4%25E4%25BA%2591.jpg(,)http://upload.wikimedia.org/wikipedia/commons/e/e6/Yanhuangditux.png(,)http://www.tcmwellness.my/wp-content/uploads/2013/12/anicent-tuina.jpg(,)http://2.bp.blogspot.com/-eOlaD29n0wg/VFSplgwvTLI/AAAAAAABJ5A/G6sOgXgExrE/s1600/cultural_relics-2.jpg(,)http://www.greatwallvacation.com/myfiles/image/the%2520Temple%2520of%2520Heaven.jpg(,)http://history.cultural-china.com/chinaWH/upload/upfiles/2013-01/31/discovery_of_moated_settlement_from_zhou_period_at_guanzhuang_xingyang_in_henan_province7a15c58da8ca831655f7.jpg(,)http://africa.chinadaily.com.cn/weekly/img/attachement/jpg/site241/20150410/f04da2db1122169169280b.jpg
(,)http://i00.i.aliimg.com/photo/v3/582498848/food_grade_beeswax_for_sale.jpg(,)https://pbs.twimg.com/media/ByGwOEgCMAAH9Du.jpg:large(,)http://image.dhgate.com/albu_613125468_00-1.0x0/xinyang-maojian-tea-2014-fresh-tea-tea-green.jpg(,)http://g04.s.alicdn.com/kf/HTB1I.9XGFXXXXa2XVXXq6xXFXXX2/221311432/HTB1I.9XGFXXXXa2XVXXq6xXFXXX2.jpg(,)http://verdanttea.com/wp-content/uploads/2012/02/Xingyang1998-xl.jpg(,)http://image.dhgate.com/albu_613125475_00-1.0x0/xinyang-maojian-tea-2014-fresh-tea-tea-green.jpg(,)http://image.dhgate.com/albu_613125446_00-1.0x0/xinyang-maojian-tea-2014-fresh-tea-tea-green.jpg(,)http://i01.i.aliimg.com/wsphoto/v4/534995015_3/2012-spring-green-tea-Xinyang-maojian-tea-best-tea-with-the-box-250G-free-shipping.jpg(,)http://img.diytrade.com/cdimg/449073/2658440/0/1242120722/Green_tea__Xinyang_Maojian__teas_spring_buds.jpg(,)http://i00.i.aliimg.com/wsphoto/v0/1605473796_2/100g-Xinyang-Maojian-Tea-China-Famous-Tea-Green-Tea-Food-100-Organic-Spring-Handmade-Health-Care.jpg(,)http://i00.i.aliimg.com/wsphoto/v0/1605473796_1/100g-Xinyang-Maojian-Tea-China-Famous-Tea-Green-Tea-Food-100-Organic-Spring-Handmade-Health-Care.jpg(,)http://img.diytrade.com/cdimg/449073/2494556/0/1242207561/Green_tea__Xinyang_Maojian__spring_Mei.jpg
(,)http://www.nihao-salam.com/articles/188.jpg(,)http://en.chinaxinjiang.cn/11/2014/02/201402/W020140224582084045794.jpg(,)http://en.people.cn/mediafile/201110/25/F201110250904387460117261.jpg(,)http://www.lcsd.gov.hk/CE/CulturalService/Programme/graphics/dance/000003de_000009ec.jpg(,)http://i1222.photobucket.com/albums/dd494/minzutupian/e6.jpg(,)http://pk.chineseembassy.org/eng/sgxx2/W020060521613132970243.jpg(,)http://ae.chineseembassy.org/eng/sgxx/W020051115564120471408.jpg(,)http://en.chinaxinjiang.cn/11/22/6/201110/W020111026509793905323.jpg(,)http://www.cultural-china.com/chinaWH/upload/The%2520significance%2520of%2520Kebab%2520in%2520Xinjiang%2520Culture.jpg(,)http://arts.cultural-china.com/chinaWH/upload/upfiles/2011-01/30/uygur_dances__chinese_folk_dances_of_xinjiang361081cef1aab1be0758.jpg(,)http://arts.cultural-china.com/chinaWH/upload/upfiles/2011-01/30/more_info60f833bbfd1d4a9e542e.jpg(,)http://www.chinadaily.com.cn/bizchina/images/xinjiang2010/attachement/jpg/site1/20100817/0023ae73cfef0dd4c24c48.jpg(,)http://www.unesco.org/culture/ich/img/photo/thumb/05694-BIG.jpg
(,)http://www.farrail.net/bilder/china/2007-03/xingyang-angler.jpg(,)http://www.farrail.net/bilder/china/2007-03/xingyang-archbridge-tv-vu.jpg(,)http://cdn.citylab.com/media/img/citylab/legacy/2012/10/12/Xingyang_03_heading_to_brickworks-680x481.jpg(,)http://media-cdn.tripadvisor.com/media/daodao/photo-s/01/9e/78/96/200911922255873491.jpg(,)http://www.farrail.net/bilder/china/2009-05/cn-xingyang-u-bridge-1-2009-05-05.jpg(,)http://www.farrail.net/bilder/china/2008-05/huanan-168-einf-lixin-bloss.jpg(,)http://media-cdn.tripadvisor.com/media/daodao/photo-s/02/42/da/76/2008061523484269.jpg(,)http://verdanttea.com/wp-content/uploads/2012/02/XINGYANG1998-POUR-XL.jpg(,)http://www.travelchinaguide.com/images/map/henan/henan.gif(,)http://cdn.citylab.com/media/img/citylab/legacy/2012/10/12/Xingyang_05_on_viaduct-678x440.jpg(,)http://media-cdn.tripadvisor.com/media/daodao/photo-s/02/40/3c/7e/1.jpg(,)http://www.farrail.net/bilder/china/schmalspur/xingyang-bridge-ian-31-12-0.jpg(,)http://www.chinesemodeltrains.com/Images/ewtrip019.JPG