X: The Man with the X-ray Eyes is a 1963 science-fiction horror film written by Ray Russell and Robert Dillon and directed by Roger Corman. The film stars Ray Milland as Dr. James Xavier, a world-renowned scientist, whose experiments with X-ray vision go awry. While most of the cast are relatively unknown, Don Rickles is notable in an uncharacteristically dramatic role. Veteran character actor Morris Ankrum makes an uncredited appearance, his last in the movie industry. American International Pictures released the film as a double feature with Dementia 13.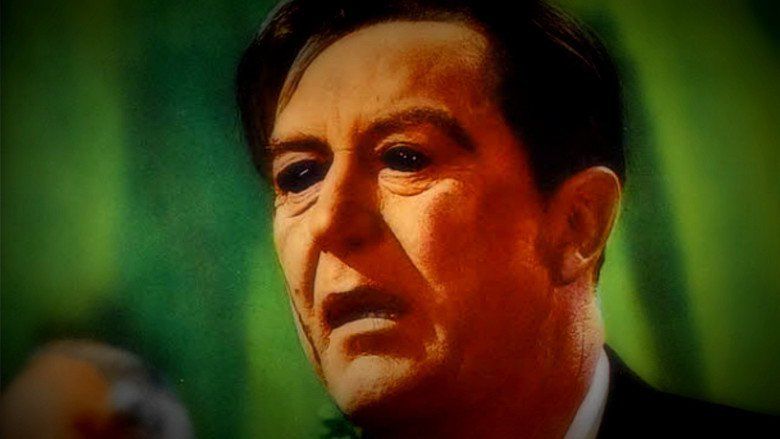 Corman described the success of the film, which was shot in a mere three weeks on a budget of under $300,000, as a miracle. The movie was notable for its use of visual effects to portray Dr. Xavier's point of view. While crude by later standards, the visuals are still effective in impressing upon the audience the bizarre viewpoint of the protagonist.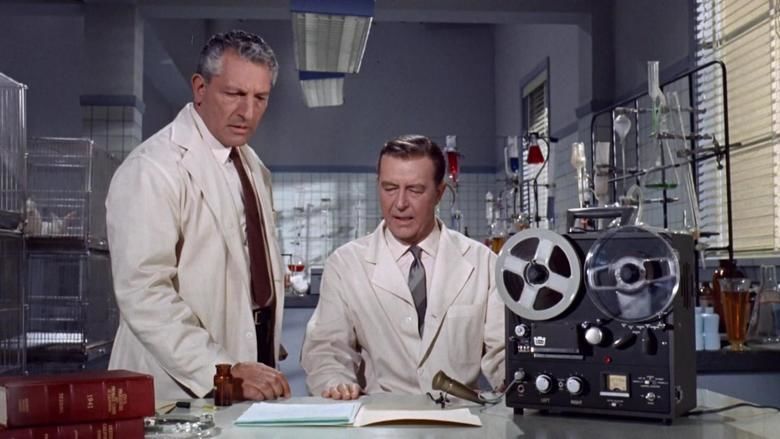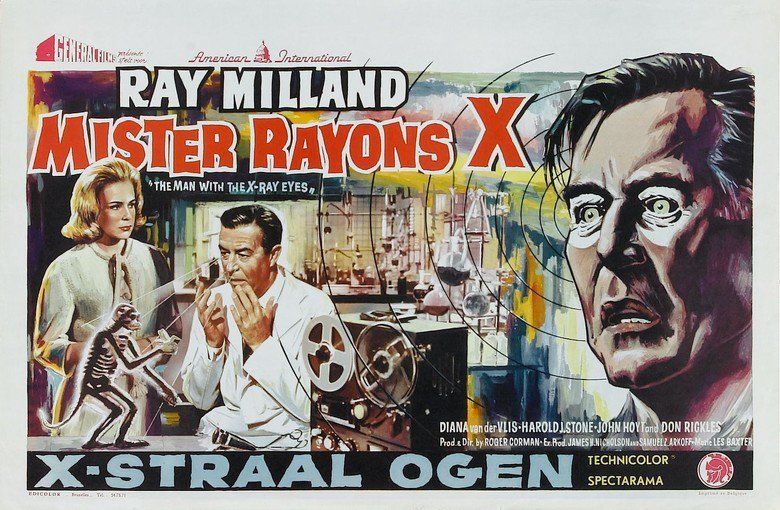 Dr. Xavier develops eyedrops intended to increase the range of human vision, allowing one to see beyond the "visible" spectrum into the ultraviolet and x-ray wavelengths and beyond. Believing that testing on animals and volunteers will produce uselessly subjective observations, he tests the drops on himself.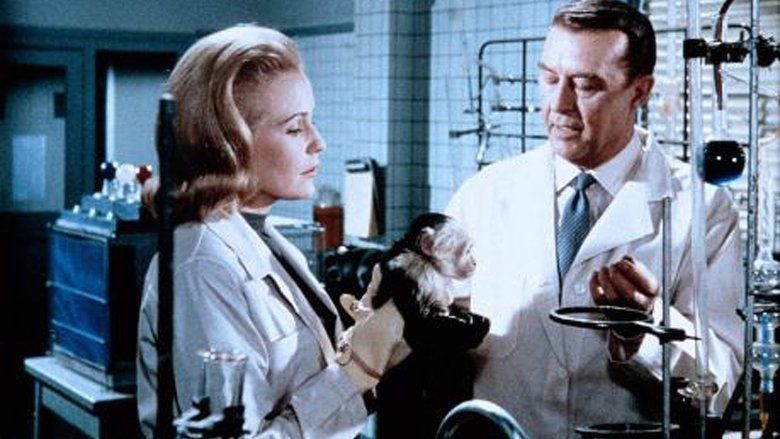 Initially, Xavier discovers that he can see through people's clothing, and he uses his vision to save a young girl whose medical problem was misdiagnosed. Over time and with continued use of the drops, Xavier's visual capacity increases and his ability to control it decreases. Eventually he can no longer see the world in human terms, but only in forms of lights and textures that his brain is unable to fully comprehend. Even closing his eyes brings no relief from the darkness in his frightening world, as he can see through his eyelids.
After accidentally killing a friend, Xavier goes on the run, using his x-ray vision first to work in a carnival, and then to win at gambling in a Las Vegas casino. Xavier's eyes are altered along with his vision: first they become black and gold, and then entirely black. To hide his startling appearance, he wears dark wrap-around sunglasses at all times.
Leaving Las Vegas, Xavier drives out into the desert and wanders into a religious tent revival. He tells the evangelist that he is beginning to see things at the edges of the universe, including an "eye that sees us all" in the center of the universe. The pastor replies that what he sees is "sin and the devil" and quotes the Biblical verse, "If thine eye offends thee... pluck it out!" Xavier chooses to blind himself rather than see anything more.
Ray Milland - Dr. James Xavier
Diana Van der Vlis - Dr. Diane Fairfax
Harold J. Stone - Dr. Sam Brant
John Hoyt - Dr. Willard Benson
Don Rickles - Crane
Barboura Morris - Nurse with young patient (uncredited)
Corman says the idea of the film was his. It was originally about a scientist, then he felt that was "too obvious" so changed the protagonist to be " a jazz musician who had taken too much drugs, and I get into about four or five pages, and I thought, "You know, I don't like this idea," and so I threw the whole thing out, and started back and went back with the scientist, which was the original idea."
The film was announced as part of AIP's line up in June 1962. Lou Rusoff was going to be the producer.
Corman made the film after The Haunted Palace.
Stephen King, in his book Danse Macabre, claims there were rumors that the ending originally went further with Milland crying out "I can still see" after removing his eyes. Corman has denied the existence of that ending but expressed enjoyment of the idea saying "Now it's interesting, Stephen King saw the picture and wrote a different ending, and I thought, 'His ending is better than mine.'"
The film won the 1963 "Silver Spaceship" award at the first International Festival of Science Fiction Film (Festival internazionale del film di fantascienza) in Trieste, Italy.
Corman has contemplated remaking the movie with better special effects.
Gold Key: X: The Man with the X-ray Eyes (September 1963)
British band Bauhaus have a song referencing the movie in their 1981 album Mask.