Years active

1979-present




Education

Hendrix College


Spouse

Andrea Ragsdale (m. 1999)





Role

Film actor




Name

William Ragsdale




Known for

Fright Night





Full Name

Robert William Ragsdale




Born

January 19, 1961 (age 62) (

1961-01-19

) El Dorado, Arkansas, U.S.


Occupation

Film and television actor




Siblings

Elizabeth Ragsdale, Gail Ragsdale




Movies and TV shows

Fright Night, Fright Night II, Mannequin Two: On the Move, Herman's Head, Left Behind



Similar

Chris Sarandon, Amanda Bearse, Roddy McDowall
William Ragsdale in "Smooth Talk" - 1986
William Ragsdale (January 19, 1961) is an American movie and television actor known best for playing teenaged vampire slayer Charley Brewster in the horror vampire movie, Fright Night (1985), and as Herman Brooks in the television series Herman's Head from 1991-94.
Contents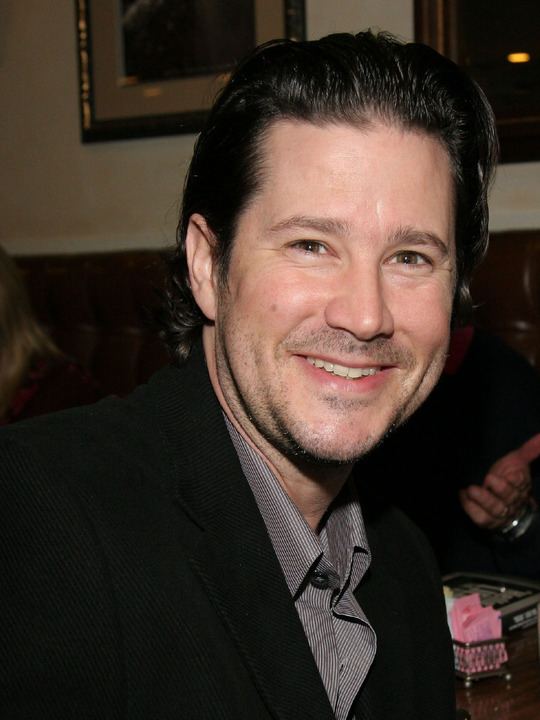 Meeting William Ragsdale! (Steel City Con) 2016
Life and career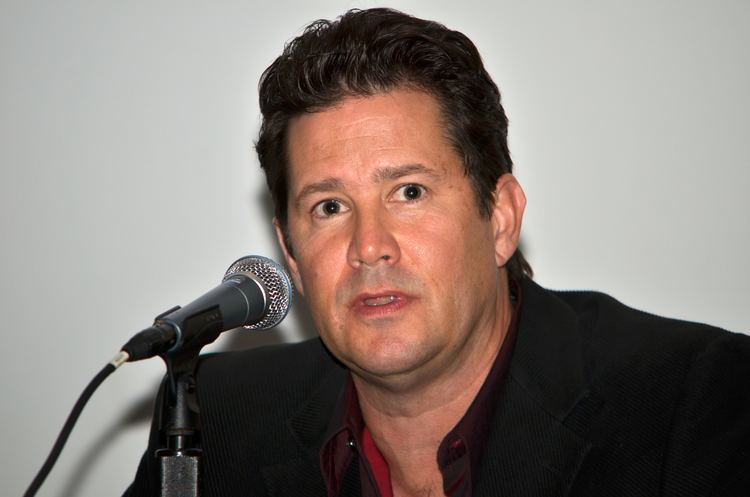 Robert William Ragsdale (he later stopped using his first name) was born in El Dorado, Arkansas, and attended Hendrix College, where he appeared in plays opposite future Sling Blade actress, fellow Arkansan Natalie Canerday. He garnered attention as the young hero of Fright Night and Fright Night Part 2 and onstage in Neil Simon's plays, Biloxi Blues and Brighton Beach Memoirs, two of the three parts of Simon's trilogy, which ends with Broadway Bound. Ragsdale featured in the romance comedy movie Mannequin Two: On the Move (1991).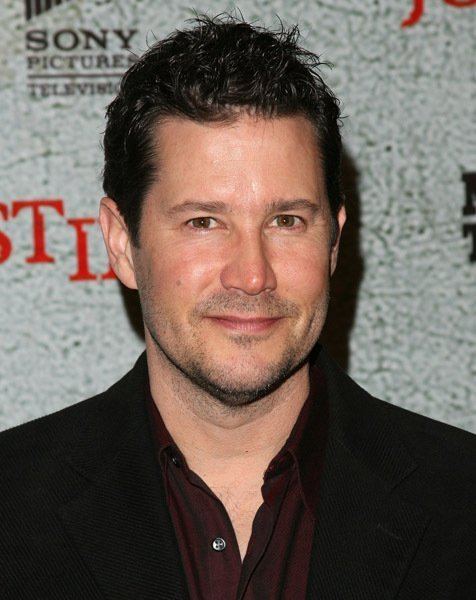 Ragsdale has had a sporadic career with regard to prime-time television. He featured for three years on Herman's Head. He had a brief recurring role in the television series Judging Amy. He played a television producer for Grosse Pointe, which lasted one season. He was cast in the pilot for Charmed, but refused the series to feature in the short-lived situation comedy Brother's Keeper. He appeared on Ellen as the boyfriend of Ellen Morgan (played by Ellen DeGeneres) before her character revealed her homosexuality. He has had guest roles on television, including a four-episode stint on Less than Perfect, as well as small feature movie roles.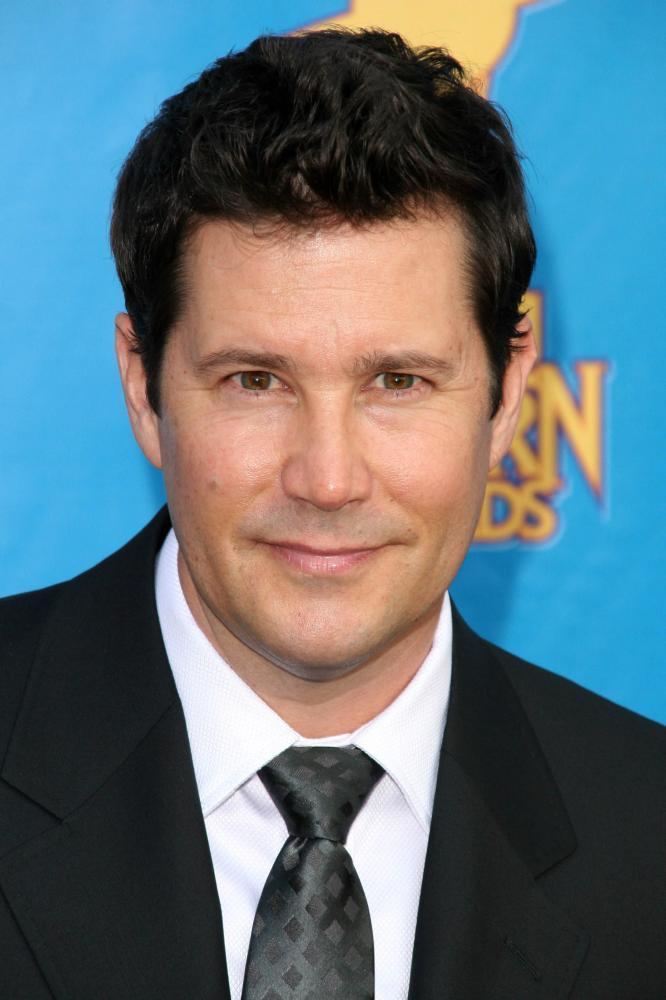 He played the role of Gary Hawkins for a dozen episodes of the television series Justified from March 2010 through March 2012, during the series' first three seasons. During 2014, he played Chris Smith in the remake of the movie Left Behind.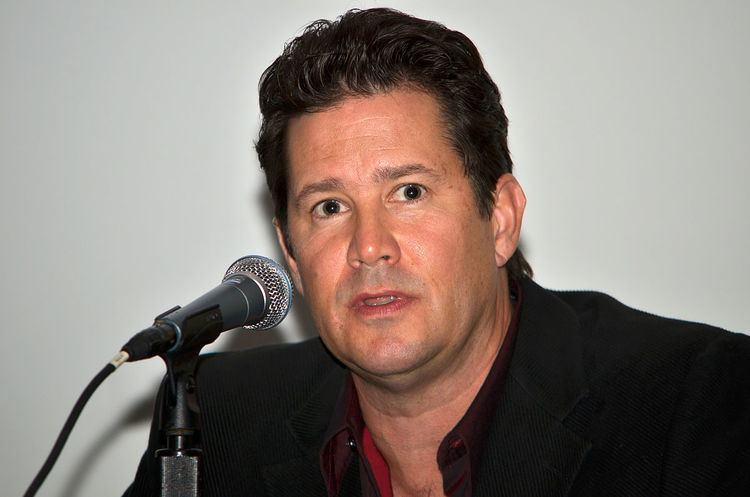 In 2017, he appears in the role of Reverend Todd in the Off-Broadway production of Man from Nebraska at the Second Stage Theatre.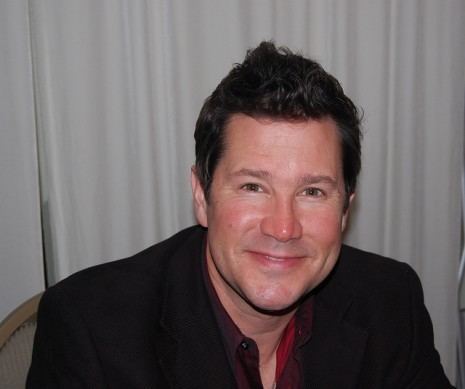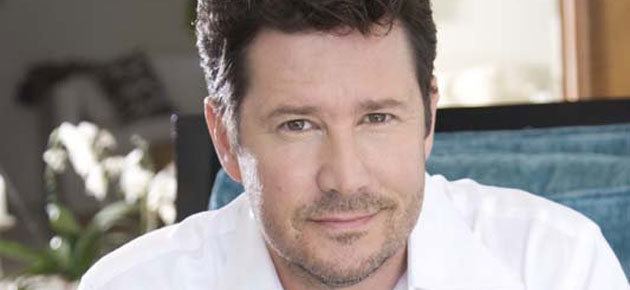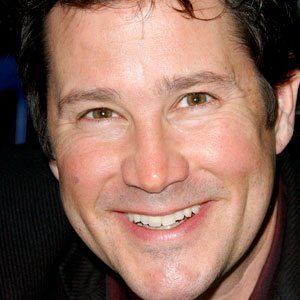 Filmography
Actor
-
Love in Storytown (TV Movie) (pre-production)
as
Mayor Jeff
-
Re-Election (filming)
as
Noa's Father
2023
The Equalizer (TV Series)
as
Kent
- Never Again (2023) - Kent
2023
Knock at the Cabin
as
Eric's Father (uncredited)
2022
WeCrashed (TV Mini Series)
as
Chris
- The Power of We (2022) - Chris
2019
Younger (TV Series)
as
Jeffrey Jacobs / Jeffrey
- A Decent Proposal (2021) - Jeffrey Jacobs
- It's All About the Money, Honey (2019) - Jeffrey
2021
The Blacklist (TV Series)
as
Carl Conway
- The Fribourg Confidence (No. 140) (2021) - Carl Conway
2020
Black-ish (TV Series)
as
Dr. Chubb
- Best Supporting Husband (2020) - Dr. Chubb
2020
Blue Bloods (TV Series)
as
Lt. Dean Stafford
- Vested Interests (2020) - Lt. Dean Stafford
2019
The Elevator Game
as
Tom Walton
2019
The Deuce (TV Series)
as
Hoffman
- This Trust Thing (2019) - Hoffman
2019
Instinct (TV Series)
as
Lockhart
- Finders Keepers (2019) - Lockhart
2019
NOS4A2 (TV Series)
as
Auctioneer
- Gunbarrel (2019) - Auctioneer
2018
The Good Fight (TV Series)
as
Rodney Pebbler
- Day 464 (2018) - Rodney Pebbler
2018
Alex Strangelove
as
Ron Truelove
2018
Madam Secretary (TV Series)
as
Peter Gunderson
- Mitya (2018) - Peter Gunderson
2017
A Very Merry Toy Store (TV Movie)
as
Pete Griffin
2016
Elementary (TV Series)
as
Patrick Moore
- Pick Your Poison (2016) - Patrick Moore
2016
Search Party (TV Series)
as
Chuck
- Password to the Shadows (2016) - Chuck
- The Mystery of the Golden Charm (2016) - Chuck
- The Night of One Hundred Candles (2016) - Chuck
2016
BrainDead (TV Series)
as
Hank Leafton
- Playing Politics: Living Life in the Shadow of the Budget Showdown - A Critique (2016) - Hank Leafton
2016
Blindspot (TV Series)
as
Russell Franklin
- Swift Hardhearted Stone (2016) - Russell Franklin
2015
Criminal Minds (TV Series)
as
Capt. Dale Shavers
- Lockdown (2015) - Capt. Dale Shavers
2015
Red Band Society (TV Series)
as
Leo's Father
- The Guilted Age (2015) - Leo's Father
2014
White Collar (TV Series)
as
Jack Conroy
- All's Fair (2014) - Jack Conroy
2014
Left Behind
as
Chris Smith
2014
Mistresses (TV Series)
as
Dr. Blakeley
- An Affair to Surrender (2014) - Dr. Blakeley
- Boundaries (2014) - Dr. Blakeley
- Rebuild (2014) - Dr. Blakeley
2014
Drop Dead Diva (TV Series)
as
Alan Peterson
- Desperate Housewife (2014) - Alan Peterson
2013
NCIS (TV Series)
as
Brett Creevy
- Oil and Water (2013) - Brett Creevy
2013
Necessary Roughness (TV Series)
as
Dr. Strauss
- Sucker Punch (2013) - Dr. Strauss
- The Game's Afoot (2013) - Dr. Strauss
2013
Broken City
as
Mr. Davies (Billy's Lawyer)
2012
Touch (TV Series)
as
Travis Cooper
- The Road Not Taken (2012) - Travis Cooper
2012
Thunderstruck
as
Joe Newall
2012
Perception (TV Series)
as
Dr. Julian Corvis
- Lovesick (2012) - Dr. Julian Corvis
2012
Shake It Up (TV Series)
as
Announcer
- Judge It Up (2012) - Announcer
2010
Justified (TV Series)
as
Gary Hawkins
- Watching the Detectives (2012) - Gary Hawkins
- The Man Behind the Curtain (2012) - Gary Hawkins
- Full Commitment (2011) - Gary Hawkins
- Debts and Accounts (2011) - Gary Hawkins
- Save My Love (2011) - Gary Hawkins
- Blaze of Glory (2011) - Gary Hawkins
- For Blood or Money (2011) - Gary Hawkins
- The Life Inside (2011) - Gary Hawkins
- Fathers and Sons (2010) - Gary Hawkins
- Hatless (2010) - Gary Hawkins
- Blowback (2010) - Gary Hawkins
- The Collection (2010) - Gary Hawkins
- Fire in the Hole (2010) - Gary Hawkins (uncredited)
2012
CSI: Crime Scene Investigation (TV Series)
as
Dr. Bill Ryan
- Tressed to Kill (2012) - Dr. Bill Ryan
2011
Bird Dog (TV Movie)
as
Deputy Russell Gitz
2010
CSI: Miami (TV Series)
as
Kenneth McGuire
- Manhunt (2010) - Kenneth McGuire
2010
The Mentalist (TV Series)
as
Murphy Traver
- Cackle-Bladder Blood (2010) - Murphy Traver
2009
Wonderful World
as
Buford Parks
2009
Cold Case (TV Series)
as
Glenn Drew '67
- The Brush Man (2009) - Glenn Drew '67
2008
Living Proof (TV Movie)
as
Andy Marks
2008
Medium (TV Series)
as
Russell Furlong
- A Cure for What Ails You (2008) - Russell Furlong
2008
Without a Trace (TV Series)
as
Robert Newton
- Hard Reset (2008) - Robert Newton
2008
What Just Happened
as
Agent #1
2007
Entourage (TV Series)
as
Frank Giovanello
- The Day Fuckers (2007) - Frank Giovanello
2007
Desperate Housewives (TV Series)
as
Scott McKinney
- What Would We Do Without You? (2007) - Scott McKinney
2007
The Game (TV Series)
as
Rick
- The Big Chill (2007) - Rick
2007
The War at Home (TV Series)
as
Doctor
- The Graduate (2007) - Doctor
2007
The Reaping
as
Sheriff Cade
2007
Crossing Jordan (TV Series)
as
Bob
- Shattered (2007) - Bob
2006
Road House 2: Last Call (Video)
as
Sands Cooper
2006
Still Standing (TV Series)
as
Dan Goldman
- Still Graduating (2006) - Dan Goldman
2006
For One Night (TV Movie)
as
Earl Randall
2006
Big Momma's House 2
as
Bob
2005
Campus Confidential (TV Movie)
as
Principal Glavin
2005
Pizza My Heart (TV Movie)
as
Tommy
2005
The Bad Girl's Guide (TV Series)
as
Mr. Dooley
- The Guide to Baby Talk (2005) - Mr. Dooley
2005
Romy and Michele: In the Beginning (TV Movie)
as
Kevin
2004
The Madam's Family: The Truth About the Canal Street Brothel (TV Movie)
as
B. B. Boudreaux
2004
Less Than Perfect (TV Series)
as
Mitch Calgrove
- Dating Protocol at GNB (2004) - Mitch Calgrove
- 22 Minus 1 Equals 4 (2004) - Mitch Calgrove
- Claude's Apartment (2004) - Mitch Calgrove
- Love Stinks (Sometimes) (2004) - Mitch Calgrove
2004
Curb Your Enthusiasm (TV Series)
as
Dr. Anthony Parker
- The 5 Wood (2004) - Dr. Anthony Parker
2003
Miss Match (TV Series)
as
Russell Dixon
- Pilot (2003) - Russell Dixon
2000
Judging Amy (TV Series)
as
Charles Duff
- Requiem (2003) - Charles Duff
- Boys to Men (2002) - Charles Duff
- Damage Control (2002) - Charles Duff
- The Unforgiven (2001) - Charles Duff
- Blast from the Past (2000) - Charles Duff
2000
Grosse Pointe (TV Series)
as
Rob Fields
- My Best Friend's Wedding (2001) - Rob Fields
- Passion Fish (2001) - Rob Fields
- The Opposite of Sex (2001) - Rob Fields
- End of the Affair (2001) - Rob Fields
- Secrets & Lies (2001) - Rob Fields
- Barenaked in America (2001) - Rob Fields
- Star Wars (2000) - Rob Fields
- Puppet Master (2000) - Rob Fields
- Boys on the Side (2000) - Rob Fields
- Satisfaction (2000) - Rob Fields
- Sleeping with the Enemy (2000) - Rob Fields
- Mommy Dearest (2000) - Rob Fields
- Halloween (2000) - Rob Fields
- Devil in a Blue Dress (2000) - Rob Fields
- Prelude to a Kiss (2000) - Rob Fields
- Thieves Like Us (2000) - Rob Fields
- Pilot (2000) - Rob Fields
1998
Brother's Keeper (TV Series)
as
Porter Waide
- The Duel (1999) - Porter Waide
- The New Client (1999) - Porter Waide
- Politically Impolite (1999) - Porter Waide
- With Friends Like Porter (1999) - Porter Waide
- Security Farce (1999) - Porter Waide
- Everybody Says I Love You (1999) - Porter Waide
- An Odd Couple of Days (1999) - Porter Waide
- Dating the Teacher (1999) - Porter Waide
- Game Ball (1999) - Porter Waide
- Box of Stuff (1999) - Porter Waide
- You Are Me (1999) - Porter Waide
- Date (1999) - Porter Waide
- Pillow Talk (1998) - Porter Waide
- Note (1998) - Porter Waide
- The Boss of Me (1998) - Porter Waide
- You're in Trouble (1998) - Porter Waide
- Kick Ball, Get Check (1998) - Porter Waide
- Trick or Treat (1998) - Porter Waide
- Cleaning Lessons (1998) - Porter Waide
- Sneaking Into the Movies (1998) - Porter Waide
- Since You Came Here (1998) - Porter Waide
- Who's Your Daddy? (1998) - Porter Waide
- Pilot (1998) - Porter Waide
1998
Just a Little Harmless Sex
as
Brent
1994
Ellen (TV Series)
as
Dan
- Guys or Dolls (1997) - Dan
- Thirty Kilo Man: Part 2 (1995) - Dan
- Thirty Kilo Man: Part 1 (1995) - Dan
- The Thirty-Minute Man (1994) - Dan
1997
Faster Baby, Kill (TV Series)
as
Andrew Kincaid
- Pilot (1997) - Andrew Kincaid
1996
American Pie (TV Series)
1996
Bunk Bed Brothers (TV Movie)
as
Matt Archer
1996
Hope & Gloria (TV Series)
as
Danny Saterfield
- Danny, Oh Boy (1996) - Danny Saterfield
- The Man Upstairs (1996) - Danny Saterfield
1995
Nowhere Fast (TV Movie)
as
Zack
1995
Favorite Deadly Sins (TV Movie)
as
Todd Farrit
1991
Herman's Head (TV Series)
as
Herman Brooks
- First Impressions (1994) - Herman Brooks
- A Head in the Polls (1994) - Herman Brooks
- Absence Makes the Head Grow Fonder (1994) - Herman Brooks
- Herm-in the Time of Cholera (1994) - Herman Brooks
- Bedtime for Hermo (1994) - Herman Brooks
- The Herm from Ipanema (1994) - Herman Brooks
- Once More with Feeling (1994) - Herman Brooks
- You Say Tomato (1994) - Herman Brooks
- Three on a Match (1994) - Herman Brooks
- When Hermy Met Crawford's Girlfriend (1993) - Herman Brooks
- A Decent Proposal (1993) - Herman Brooks
- An Actor Prepares (1993) - Herman Brooks
- When Hermy Met Maureen McCormick (1993) - Herman Brooks
- Trouble in Paradise (1993) - Herman Brooks
- Jay Is for Jealousy (1993) - Herman Brooks
- Hermo-tivated (1993) - Herman Brooks
- Jaybo & Weesie: A Love Story (1993) - Herman Brooks
- Over Herman's Head (1993) - Herman Brooks
- When Hairy Met Hermy (1993) - Herman Brooks
- When Hermy Met Crawford's Daughter (1993) - Herman Brooks
- There's a Fly Girl in My Soup (1993) - Herman Brooks
- Herm-Aphrodite (1993) - Herman Brooks
- Love and the Single Parent (1993) - Herman Brooks
- Love Me Two-Timer (1993) - Herman Brooks
- I Wanna Go Home (1993) - Herman Brooks
- Fired in a Crowded Research Room (1993) - Herman Brooks
- Cat's in the Cradle (1993) - Herman Brooks
- Layla--The Unplugged Version (1993) - Herman Brooks
- God, Girls and Herman (1993) - Herman Brooks
- My Funny Valentine-Hermo (1993) - Herman Brooks
- Anatomy of a Blind Date (1993) - Herman Brooks
- Gals-a-Poppin' (1993) - Herman Brooks
- Open All Night (1993) - Herman Brooks
- All's Affair in Love (1993) - Herman Brooks
- A Charlie Brown Fitzer (1992) - Herman Brooks
- Feardom of Speech (1992) - Herman Brooks
- The One Where They Go on the Love Boat (1992) - Herman Brooks
- Subterranean Homesick Blues (1992) - Herman Brooks
- Friends and Lovers (1992) - Herman Brooks
- The 'C' Word (1992) - Herman Brooks
- Untitled Girlfriend Project (1992) - Herman Brooks
- The Waterton-gate Break-In (1992) - Herman Brooks
- Brackenhooker (1992) - Herman Brooks
- Intern-al Affairs (1992) - Herman Brooks
- Herman's Heddy (1992) - Herman Brooks
- Sperm 'n' Herman (1992) - Herman Brooks
- Stop Me Before I Help Again (1992) - Herman Brooks
- Twisted Sister (1992) - Herman Brooks
- Dirty Rotten Scoundrels (1992) - Herman Brooks
- Guns 'n' Neurosis (1992) - Herman Brooks
- Bracken Up Is Hard to Do (1992) - Herman Brooks
- First Time for Everything (1992) - Herman Brooks
- Sweet Obsessions (1992) - Herman Brooks
- Herman au Naturel (1992) - Herman Brooks
- A Kept Herman (1992) - Herman Brooks
- Hard Times (1992) - Herman Brooks
- How to Succeed in Business Without Really Dying (1992) - Herman Brooks
- To Err Is Herman (1992) - Herman Brooks
- That's What Friends Aren't For (1992) - Herman Brooks
- Fear and Loathing in Manhattan (1991) - Herman Brooks
- The Last Boy Scout (1991) - Herman Brooks
- Bracken's Daughter (1991) - Herman Brooks
- Near Death Wish (1991) - Herman Brooks
- Babbling Brooks (1991) - Herman Brooks
- 9 1/2 Hours (1991) - Herman Brooks
- My Brother, Myself (1991) - Herman Brooks
- The Herman-ator (1991) - Herman Brooks
- Fatal Distraction (1991) - Herman Brooks
- Isn't It Romantic? (1991) - Herman Brooks
- Days of Wine and Herman (1991) - Herman Brooks
- Lies, Lies, Lies (1991) - Herman Brooks
- Pilot (1991) - Herman Brooks
1991
Frankenstein: The College Years (TV Movie)
as
Mark Chrisman
1991
Mannequin: On the Move
as
Jason Williamson / Prince William
1990
The Bobby & Larry Show (TV Movie)
as
Larry
1989
Wally and the Valentines (TV Movie)
as
Wally Gillis
1988
Fright Night Part 2
as
Charley Brewster
1985
Fright Night
as
Charley Brewster
1984
Santa Barbara (TV Series)
as
Student
- Episode #1.43 (1984) - Student (uncredited)
1979
Screams of a Winter Night
as
The Kid - Service Station Attendant (as Bill Ragsdale)
Self
2023
Monsters Madness and Magic (Podcast Series)
as
Self
- You're So Cool, Brewster! - An Interview with William Ragsdale (2023) - Self
2022
In Search of Darkness: Part III (Documentary)
as
Self - Interviewee
2021
The Indie Escape Network (TV Series)
as
Self
2019
Without Your Head (Podcast Series)
as
Self
- Destination Fear and William Ragsdale! (2019) - Self
2018
Svengoolie (TV Series)
as
Self - Guest
- The Return of the Vampire (2018) - Self - Guest
2016
Roddy McDowall: From Apes to Bats (Video documentary short)
as
Self
2016
Talking 'Fright Night' (Video documentary short)
as
Self
2016
Tom Holland: Writing Horror (Video documentary short)
as
Self
2016
What Is Fright Night? (Video documentary short)
as
Self
2016
You're So Cool, Brewster! The Story of Fright Night (Documentary)
as
Self
1998
ABC TGIF (TV Series)
as
Self
- TGIF's Big Skate Off (1999) - Self
- Star Pets (1999) - Self
- TGIF's Great Big Bug Adventure (1998) - Self
- TGIF Premiere Party (1998) - Self
- Brother's Keeper preview (1998) - Self
1992
The 44th Annual Primetime Emmy Awards (TV Special)
as
Self - Presenter
1991
The Chuck Woolery Show (TV Series)
as
Self
- Episode #1.53 (1991) - Self
1985
Fright Night: Electronic Press Kit (Video)
as
Self
Archive Footage
2021
Only Murders in the Building (TV Series)
as
Herman Brooks
- To Protect and Serve (2021) - Herman Brooks (uncredited)
2017
The Best of Hollywood (TV Series documentary)
as
Self - Interviewee
- Episode dated 24 August 2017 (2017) - Self - Interviewee
2011
CSI: Miami (TV Series)
as
Kenneth McGuire
- Killer Regrets (2011) - Kenneth McGuire (uncredited)
2011
Special Collector's Edition (TV Series)
as
Charley Brewster
- Especial sonido (2011) - Charley Brewster
2010
Cinemassacre's Monster Madness (TV Series documentary)
as
Charley Brewster
- Fright Night (2010) - Charley Brewster
1985
J. Geils Band: Fright Night (Video short)
as
Charley Brewster
References
William Ragsdale Wikipedia
(Text) CC BY-SA