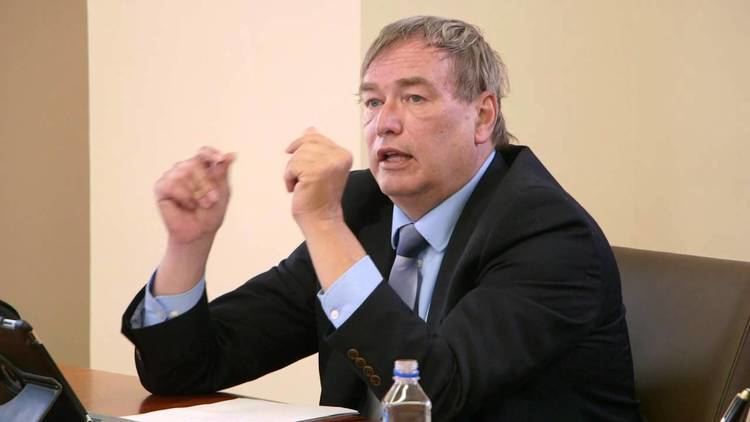 Forstchen is the author of nearly fifty books, including the award-winning We Look Like Men of War, a young adult novel about an African-American regiment that fought at the Battle of the Crater, which is based upon his doctoral dissertation, The 28th USCTs: Indiana's African-Americans go to War, 1863–1865. Forstchen's writing efforts have, in recent years, shifted towards historical fiction, non fiction and technological issues.
In March 2009, Dr. Forstchen's novel, One Second After (Tor/Forge/St. Martin's books) was released and immediately reached the New York Times best seller list where it remained for twelve weeks. Forstchen based his research for One Second After on the 2004 bipartisan Congressional study of the potential threat to the continental United States from an EMP attack: Report of the Commission to Assess the Threat to the United States from Electromagnetic Pulse (EMP) Attack. A second report to Congress was released in 2008 with a similar conclusion that such an attack could inflict massive damage on the nation's infrastructure and result in a nationwide casaulty rate as high as 90%. Drawing on this and other government and private studies, Forstchen's book, in novelistic form, examines what might happen in a "typical" American town in the wake of an attack on the United States with electro-magnetic pulse (EMP) weapons.[2] Similar in plotting to books such as On the Beach and Alas, Babylon, One Second After is set in a small college town in western North Carolina and is a cautionary tale of the collapse of social order in the wake of an EMP strike. Forstchen's book, released after the two Congressional studies, was cited on the floor of Congress and before the House Armed Services Committee by Congressman Roscoe Bartlett (R-MD), chair of the House Committee tasked to evaluate EMP weapons, as a realistic portrayal of the potential damage rendered by an EMP attack on the continental United States.[1]
The sequel to One Second After, One Year After, was released on September 15, 2015 and the concluding work of the trilogy The Final Day was released January 4, 2017. All three of the books in what is now called The John Matherson Series achieved NYT best seller status.
Forstchen has been called upon for presentations regarding the threat of EMP before members of Congress, and at STRATCOM, Sandia Labs, and NASA. The book has been printed in over a dozen countries, and been cited as a significant contributing factor to the "Prepper Movement".
On February 11, 2014, Forstchen released his book Pillar to the Sky (Tor/Forge Books of St. Martin's Press). Although written as a novel, it is intended as a serious look at the building of a Space Elevator, a tower that would rise from the equator to geostationary orbit and beyond in order to revolutionize space transportation in the 21st century. Written in cooperation with NASA and advice from personnel at the Goddard Space Flight Center, Forstchen's thesis is that just as mega-projects of the 19th and 20th century, such as the building of the transcontinental railroad, Hoover Dam, the Panama Canal, the Interstate Highway System and Apollo invigorated America's technological prowess and economic growth, the building of a permanent transportation system to high earth orbit would reignite America's economic and technological prominence in the 21st century. He also presented the concept of how such a tower could be used to "hot wire" limitless non-polluting energy from solar panels deployed in space and thus free earth from dependence on greenhouse gas emitting energy production.
Forstchen has released two self-published novellas. Released in 2014, Day of Wrath is a fictional work about an ISIS inspired attack on our public schools. Twin Flame, co-Authored with his childhood friend and Author Nora D'Ecclesis, is a "biographical novella" released in May 2017 with a holistic narrative about meeting, courting and eventually marrying his wife Robin.
He is a public speaker on a broad diversity of topics ranging from historical topics, to issues of technology and cultural issues, development of space technologies and security threats.
Forstchen resides near Asheville, North Carolina with his wife Robin. His other interests include archaeology, and he has participated in several expeditions to Mongolia, Romania, and Russia. He is an avid aviation enthusiast and owns an original 1943 Aeronca L-3B recon plane used in World War II.[3] and a Marquart Charger biplane.