William Peter Blatty (born January 7, 1928) is an American writer and filmmaker. The Exorcist, written in 1971, is his most well-known novel; he also wrote the screenplay for the film adaptation, for which he won an Academy Award, and wrote and directed the sequel, The Exorcist III.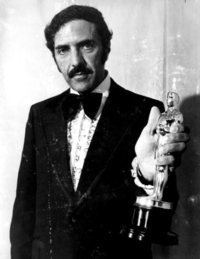 His most recent works include the novels Elsewhere (2009), Dimiter (2010), and Crazy (2010). In 2013, Demons Five, Exorcist Nothing: A Fable (1996) and Dimiter (2010) were re-released as revised editions with new covers and interior artwork. Each were limited to 250 signed copies. The former had its subtitle changed from A Fable to A Hollywood Christmas Carol.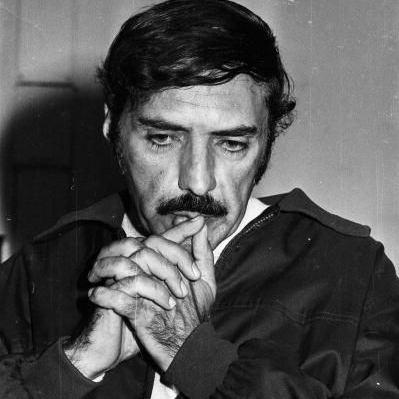 Blatty's upcoming publications include The Exorcist For The 21st Century featuring "an original and never before published adaptation for a new miniseries of Blatty's classic novel," and a non-fiction book that is "part funny memoir and part proof of life after death," titled Finding Peter: A True Story Of The Hand Of Providence And Evidence Of Life After Death.
He is also featured in the 2014 Smoke And Mirrors anthology, featuring the teleplay "Hell Hospital" and the treatment "Faith".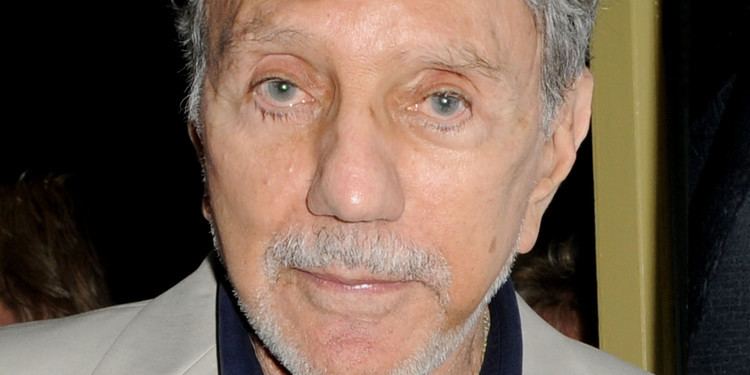 Blatty was born in New York City, the son of Lebanese parents who came to America on a cattle boat, Mary (nee Mouakad), niece of Bishop Germanos Mouakad, who founded the Missionary Society of St. Paul in Lebanon, and Peter Blatty, a cloth cutter in a garment factory. His father left home when William was three years old. He was raised in what he described as "comfortable destitution" by his deeply religious Catholic mother, whose sole support came from peddling homemade quince jelly in the streets of New York; she once offered a jar of it to Franklin D. Roosevelt when the President was cutting the ribbon for the Queens Midtown Tunnel, telling him, "For when you have company." He lived at 28 different addresses during his childhood because of constant evictions by landlords for nonpayment of rent.
He attended Brooklyn Preparatory, a Jesuit school, on scholarship at a time when Joe Paterno was the football team's quarterback, graduated as class valedictorian in 1946, and then attended Georgetown University on a scholarship. He went on to The George Washington University for his master's degree in English Literature, for which he wrote a completely original thesis on the topic, "T.S. Eliot's Shakespearean Criticisms" (in which Blatty concluded that Eliot was "secretly jealous" of Shakespeare because the latter, unlike Eliot, was an "unconscious artist" who "wrote inspirationally as easily as he breathed").
Between 1950 and 1952, he variously worked as a door-to-door salesman for the Electrolux vacuum cleaner company, as a Gunther Beer truck relief driver, where he achieved a certain fame for burning out three truck clutches in six weeks, and as a ticket agent for United Airlines, all before enlisting in the United States Air Force, where he ultimately became head of the Policy Branch of the USAF Psychological Warfare Division, about which he would write in his humorous autobiography, Which Way to Mecca, Jack?, that his "principal achievement" was formulating the principle that "a 500-pound sack of propaganda leaflets, if dropped from an altitude of 13,000 feet and provided it scored a direct hit, would drive one North Korean soldier approximately four feet into the ground."
Mustering out of the Air Force, he joined the United States Information Agency and worked as an editor stationed in Beirut, Lebanon. He had determined to return to Beirut after his three-month "home leave", but when a co-editor asked him in the kitchen of his Beirut apartment during the course of a farewell party, "Bill, what happened to the dream?", he changed his mind. The "dream" was a career in the world of acting, publishing and entertainment.
Blatty is a Roman Catholic.
In the 1950s, Blatty worked as the public relations director at Loyola University of Los Angeles and as the Director of Publicity at the University of Southern California. Blatty later wrote an article published in the Saturday Evening Post about meeting movie stars in Hollywood while posing as "Prince Xeer", a fictitious blacksheep son of King Saud of Saudi Arabia. To promote his first book, Which Way to Mecca, Jack?, Blatty was a contestant on the Groucho Marx quiz show You Bet Your Life, winning $10,000: enough money to enable him to quit his job and write full-time.
In 1959, Blatty ghost-wrote "Dear Abby's" (Abigail van Buren's) bestselling book "Dear Teenager," for which she was praised for her "matronly wit and wisdom" and for which she was named "Mother of the Year," twin honors that the author "to this day" has professed he still isn't sure "how to feel about," and then in 1960 he published Which Way to Mecca, Jack?, which dealt humorously with both his early life and his work at the United States Information Agency in Lebanon. He then published the comic novels John Goldfarb, Please Come Home (1963), I, Billy Shakespeare (1965), and Twinkle, Twinkle, "Killer" Kane (1966). Though he achieved great critical success with these books – Marvin Levin in the New York Times, for example, led off a review with "Nobody can write funnier lines than William Peter Blatty, a gifted virtuoso who writes like (S.J.) Perelman", sales and commercial acceptance were lacking.
It was at this point that Blatty began a fruitful collaboration with director Blake Edwards, writing scripts for comedy films such as A Shot in the Dark (1964), What Did You Do in the War, Daddy? (1966), Gunn (1967), and Darling Lili (1970), a musical starring Julie Andrews and Rock Hudson. Without Edwards, Blatty also worked on comedy screenplays as "Bill Blatty", two such credits being the Danny Kaye film The Man from the Diner's Club (1963) and the Warren Beatty-Leslie Caron film Promise Her Anything (1965). Others were the film adaptation of John Goldfarb, Please Come Home! (1965), and The Great Bank Robbery (1969).
Later Blatty resumed novel writing. Allegedly retiring to a remote and rented chalet in woodland off Lake Tahoe, Blatty wrote The Exorcist, a story about a twelve-year-old girl being possessed by a powerful demon, that remained on the New York Times bestseller list for 57 straight weeks and at the Number One spot for 17 of them. It would eventually be translated by himself and director William Friedkin into one of the most famous mainstream horror movies of all time. Blatty would go on to win an Academy Award for his Exorcist screenplay, as well as Golden Globes for Best Picture (he produced the film) and Best Writing. He has made the claim that in its first weeks of publication, The Exorcist novel, despite excellent reviews and much advertising by the publisher, Harper and Row, was deemed a failure and was being returned by bookstores by "the carload" until what he calls "an extraordinary intervention by Providence" which he refuses to describe.
In 1978, Blatty adapted his novel Twinkle, Twinkle, "Killer" Kane! into the retitled The Ninth Configuration; and in 1980 he wrote, directed, and produced a film version. A meditation on God's existence described by one critic as "The Marx Brothers Meets Spellbound" and greeted as a "masterpiece" by movie critic Jerry Stein The Cincinnati Post and "the finest large-scale American surrealist film ever made" by Peter Travers in People magazine, the film, nevertheless, was a commercial flop. It has since acquired a rather sizable cult following. In 1981 it was nominated for three Golden Globes, among them Best Picture, and won the Best Writing Award against competition that included The Elephant Man (1980), Ordinary People (1980), and Raging Bull (1980).
In 1983, Blatty wrote Legion, a sequel to The Exorcist which later became the basis of the film The Exorcist III. He originally wanted the movie version to be titled Legion but the film producers wanted it to be more closely linked to the original. The first sequel, Exorcist II: The Heretic (1977) was disappointing both critically and commercially. Blatty had no involvement in this first sequel and his own follow-up ignored it entirely.
Blatty's autobiography is titled I'll Tell Them I Remember You (1974). His latest works are the novels Elsewhere (2009), Dimiter (2010) and Crazy (2010).
On September 27, 2011, The Exorcist was re-released as a 40th Anniversary Edition in paperback, hardcover and audiobook editions with differing cover artwork. This new, updated edition featured new and revised material: "The 40th Anniversary Edition of The Exorcist will have a touch of new material in it as part of an all-around polish of the dialogue and prose. First time around I never had the time (meaning the funds) to do a second draft, and this, finally, is it. With forty years to think about it, a few little changes were inevitable – plus one new character in a totally new very spooky scene. This is the version I would like to be remembered for." Tor/Forge have also re-published The Ninth Configuration and Legion, respectively, with new, updated cover artwork.
Blatty's upcoming publications include The Exorcist For The 21st Century featuring "an original and never before published adaptation for a new miniseries of Blatty's classic novel," and a non-fiction book that is "part funny memoir and part proof of life after death," titled "Finding Peter: A True Story Of The Hand Of Providence And Evidence Of Life After Death".
Studies of Blatty's work include G. S. J. Barclay's Anatomy of Horror: The Masters of Occult Fiction. Critical essay on Blatty's work include Douglas E. Winter's essay in A Dark Night's Dreaming: Contemporary American Horror Fiction and S. T. Joshi's essay "William Peter Blatty: The Catholic Weird Tale" in The Modern Weird Tale: A Critique of Horror Fiction (2001). Essays studying all Blatty's novels can be found in Benjamin Szumskyj's American Exorcist: Critical Essays on William Peter Blatty (McFarland, 2008).
Awards include:
The Commonwealth Club Silver Medal for Literature ("The Exorcist")
The Gabriel Award and American Film Festival Blue Ribbon for "Insight"TV series episode "Watts Made Out of Thread?"
Knight of Mark Twain (For Novel "John Goldfarb, Please Come Home!)
Saturn Awards for "The Exorcist" and for "The Ninth Configuration"
The People's Choice Award for the Oscars" – Best Picture Award for "The Exorcist"
The Horror Writers Association Lifetime Achievement Award.
Academy Award, Best Adapted Screenplay ("The Exorcist")
Golden Globe, Best Screenplay ("The Ninth Configuration")
Golden Globe, Best Picture ("The Exorcist")
Golden Globe, Best Screenplay ("The Exorcist")
M.B.K.Winner of 2000 Audie Award Solo Narration by the Author
Winner of AUDIOFILE Earphones Award
The Man From the Diner's Club (1963)
A Shot in the Dark (1964; co-screenplay)
John Goldfarb, Please Come Home (1965)
Promise Her Anything (1965)
What Did You Do in the War, Daddy? (1966)
Gunn (1967 – co-screenplay)
The Great Bank Robbery (1969)
Darling Lili (1970 – co-screenplay)
The Exorcist (1973)
Mastermind (1976 as "Terence Clyne")
The Ninth Configuration (1980)
The Exorcist III (1990)
The Ninth Configuration (1980)
The Exorcist III (1990)
The Exorcist (1973)
The Ninth Configuration (1980)