Occupation

Actor, model




Name

William Levy




Years active

2003–Present




Role

Actor




Religion

Catholicism




Height

1.83 m




Website

william-levy.net





Full Name

William Levy Gutierrez




Born

August 29, 1980 (age 43) (

1980-08-29

) Cojimar, Havana, Cuba


Partner(s)

Elizabeth Gutierrez (2003–2011)




Children

Christopher Alexander Levy, Kailey Alexandra Levy




Parents

Carlos Gutierrez, Barbara Levy




Siblings

Jonathan Gutierrez Levy, Barbara Gutierrez Levy




Movies and TV shows

Cuidado con el angel, La Tempestad, Triunfo del amor, Addicted, Sortilegio




Similar

Elizabeth Gutiérrez, Maite Perroni, David Zepeda




Profiles




Facebook

Twitter

Instagram
William Levy (born William Levy Gutiérrez; August 29, 1980) is a Cuban American actor and former model.
Contents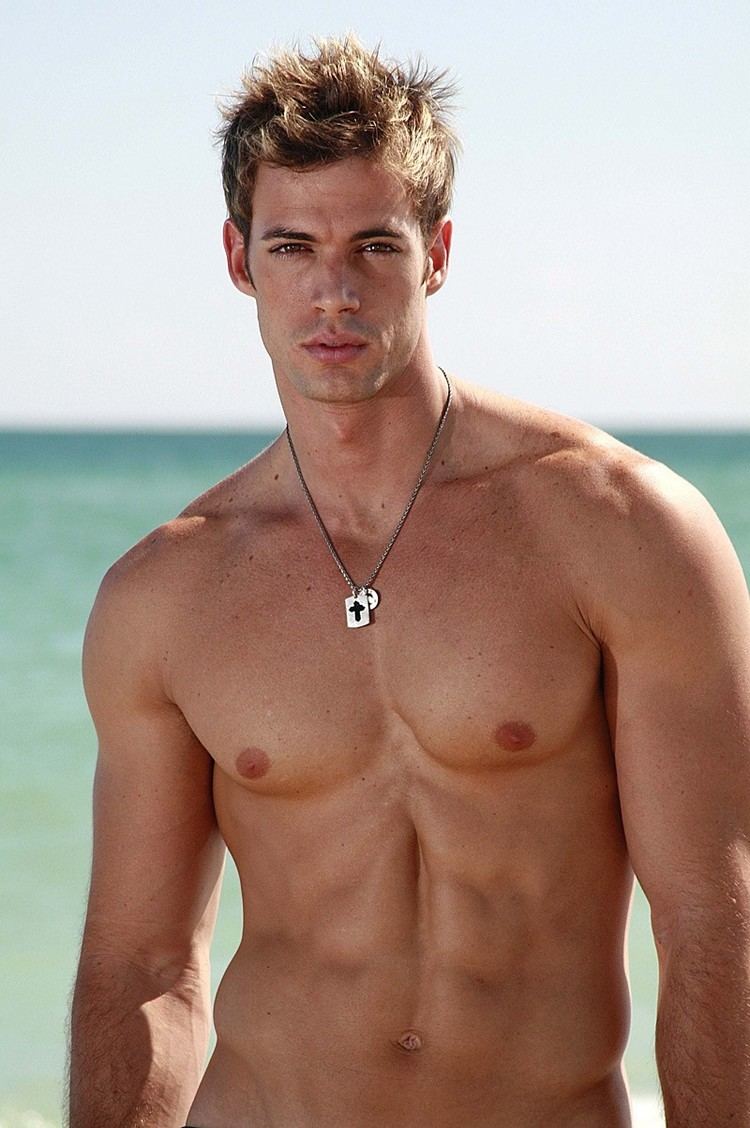 William levy tachado de mal actor
Early life and education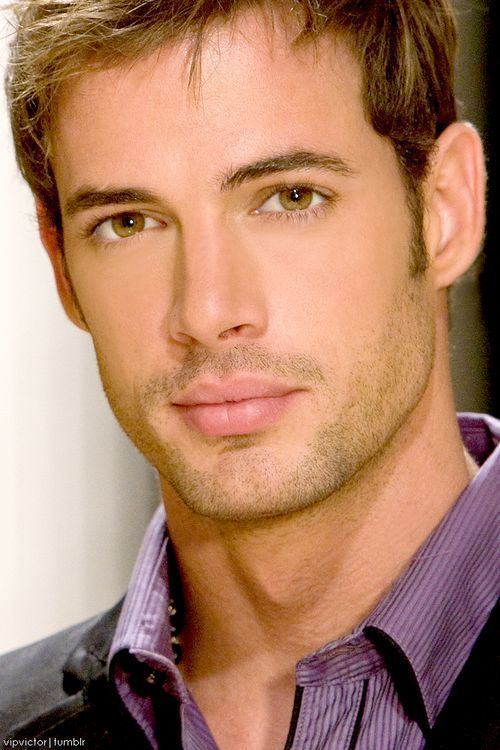 Levy was born in Cojimar, Cuba. His maternal grandfather was Jewish (the origin of his surname, Levy), but he grew up in a nonreligious household. He was raised by his single mother, Barbara. Levy immigrated to Miami, Florida, when he was fourteen. He attended high school, after which he studied business administration on a baseball scholarship at St. Thomas University, but only two years. He later went to Los Angeles to study acting and continued his acting studies in Miami and Mexico City.
Career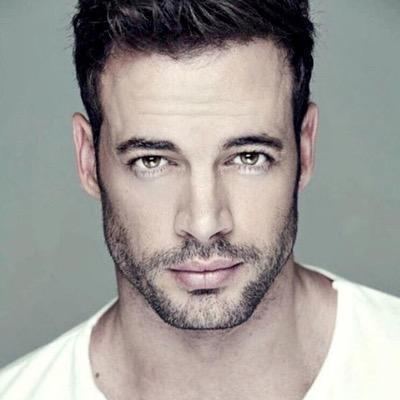 Levy worked as a model for the Next Models agency, and was featured in two reality shows broadcast by Telemundo: Isla de la Tentación and Protagonistas de Novela 2. In 2005 he performed at the Centro de Bellas Artes in San Juan, Puerto Rico, starring in the play La Nena Tiene Tumbao.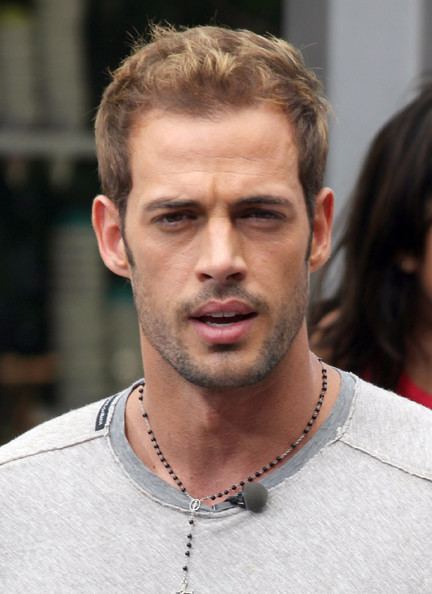 His debut on the Spanish-language channel Univision was in the Venevision International production of Olvidarte jamás. He later appeared in Mi Vida Eres Tu and Acorralada. In 2008, he appeared in his first film, Retazos de Vida, directed by Viviana Cordero. He was invited by television producer Carla Estrada to star in Pasión, his breakthrough in Mexican soap operas. Televisa cast him as the lead in Cuidado con el Angel with actress and ex-RBD singer Maite Perroni. The show was first broadcast in Mexico in June 2008, and began airing in the United States in September 2008 on Univision. It averaged 5 million viewers per evening.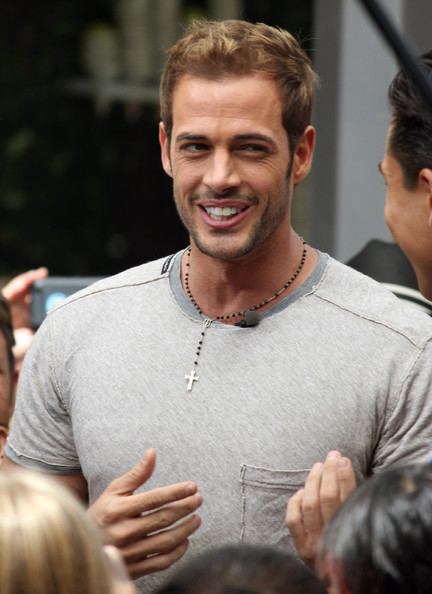 Levy starred alongside Jacqueline Bracamontes on Sortilegio in 2009 Sortilegio aired on Univision, and the finale drew 6.6 million viewers, beating ABC and CBS for viewers in that time slot. In November 2009, the actor lent his voice to the Spanish version of the animated movie Planet 51. The movie opened on November 27 in Mexico and won an award for best animated Spanish-language film of 2009 (Premios Goya). From November 2009 to February 2010, Levy toured several Mexican cities with the play Un Amante a la Medida, which toured in the United States in June 2010.
Levy participated in the Mexican telenovela Triunfo del amor, a remake of the Venezuelan classic Cristal, again with Maite Perroni. The telenovela aired on October 25, 2010, in El Canal de las Estrellas. Pedro Torres, executive producer of Mujeres asesinas, confirmed Levy's role in the third season of the popular Mexican series. Levy starred as Jennifer Lopez's love interest in the music video "I'm Into You", from her album Love?. It aired on NBC's Today on May 2, 2011. Levy appeared on the cover of People en Español for its special issue on the sexiest men of the year for 2011.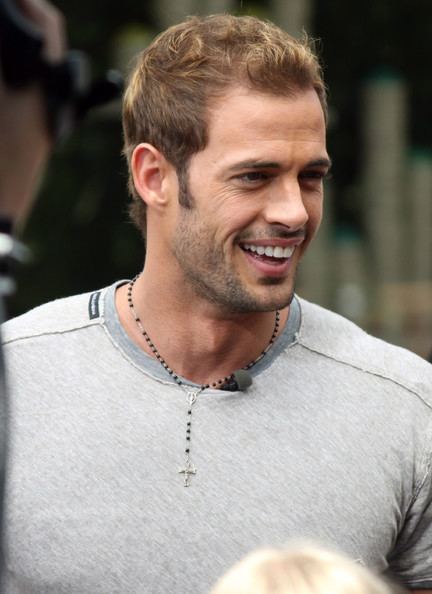 In January 2012, it was announced that Levy would appear in two episodes of the VH1 television series Single Ladies, with Denise Vasi. He was a participant in the 14th season of Dancing with the Stars, with two-time mirror ball champion Cheryl Burke as his dance-pro partner; they finished in third place. In December 2012 Levy was cast as Captain Damian Fabre for the remake of La Tormenta titled La Tempestad which aired in 2013. Levy is set to star in Addicted an erotic drama based on the novel of the same name by Zane. Variety named Levy one of the Top 10 Latino Actors and Actresses in Hollywood.
Levy co-starred in Tyler Perry's film The Single Moms Club (2014). Levy was cast in the lead role as Warrior in upcoming Brent Ryan Green film The Veil.
Personal life
From 2003 to 2011, Levy was in a relationship with Mexican-American actress Elizabeth Gutiérrez and they have two children together, a son, Christopher Alexander, in 2006, and a daughter, Kailey Alexandra, on March 6, 2010. On July 11, 2009, Levy converted to Catholicism.
Dancing with the Stars performances
Levy was announced to be a contestant on ABC's Dancing With The Stars partnering with two-time champion Cheryl Burke for season 14.
Music video
Cuando a mi lado estas Ricardo Montaner
Theater
Un amante a la medida (2009–10)
Lists
2011: He appeared in People en Español

'

s list of the 50 handsomest men.
2009: People en Español named him as one of "Los 25 hombres más guapos".
2009: People en Español named him as one of "Los 50 más bellos".
2008: Quién named him as one of "Los 12 hombres más sexys".
2008: People en Español named him as one of "Los 50 más bellos".
2006: People en Español named him as one of "Los 20 solteros más sexys".
Filmography
Actor
-
Hasta Encontrarte (TV Series) (post-production)
2023
Montecristo (TV Series)
as
Edmundo Dantés / Alejandro Montecristo
- Venganza (2023) - Edmundo Dantés / Alejandro Montecristo
- Triángulo (2023) - Edmundo Dantés / Alejandro Montecristo
- Por amor (2023) - Edmundo Dantés / Alejandro Montecristo
- Atracción (2023) - Edmundo Dantés / Alejandro Montecristo
- Pasado (2023) - Edmundo Dantés / Alejandro Montecristo
- Odio (2023) - Edmundo Dantés / Alejandro Montecristo
2021
South Beach Love (TV Movie)
as
Tony Rodriguez
2021
Café con aroma de mujer (TV Series)
as
Sebastián Vallejo
2019
En Brazos de un Asesino
as
Victor Faust
2018
Star (TV Series)
as
Mateo
- When the Levee Breaks (2019) - Mateo
- Proud Mary Keep On (2019) - Mateo
- Square One (2019) - Mateo
- Lean on Me (2019) - Mateo (credit only)
- Amazing Grace (2019) - Mateo (credit only)
- The Reckoning (2019) - Mateo
- Toxic (2019) - Mateo (credit only)
- Watch the Throne (2019) - Mateo
- When Stars Fall (2019) - Mateo
- Zion (2018) - Mateo
- Roots and Wings (2018) - Mateo
- Karma (2018) - Mateo (credit only)
- Ante Up (2018) - Mateo
- Someday We'll All Be Free (2018) - Mateo
- All Falls Down (2018) - Mateo
- A Family Affair (2018) - Mateo
- Who's the Daddy (2018) - Mateo
- Secrets & Lies (2018) - Mateo
2018
El Fantasma de mi Novia
as
Chepa
2017
Girls Trip
as
William Levy
2017
A Change of Heart
as
Carlos
2016
Resident Evil: The Final Chapter
as
Christian
2014
Sharon Leal: Giant (Music Video)
as
William Levy
2014
Addicted
as
Quinton Canosa
2014
The Single Moms Club
as
Manny
2013
The Tempest (TV Series)
as
Damián Fabré
- Gran final: Part 2 (2013) - Damián Fabré
- Gran final: Part 1 (2013) - Damián Fabré
- Velorio de Beatriz (2013) - Damián Fabré
- Juicio de Hernán (2013) - Damián Fabré
- Hernán tras las rejas (2013) - Damián Fabré
- Fulgencio mata a Nereo (2013) - Damián Fabré
- Hernán escapa (2013) - Damián Fabré
- Operación a Mercedes (2013) - Damián Fabré
- Mercedes está grave (2013) - Damián Fabré
- Esthercita ahoga a Ernesto (2013) - Damián Fabré
- Bebé se salva (2013) - Damián Fabré
- Nieto de Fulgencio (2013) - Damián Fabré
- Beatriz se altera (2013) - Damián Fabré
- Lázaro es hijo de Fulgencio (2013) - Damián Fabré
- Prueba de embarazo (2013) - Damián Fabré
- Detienen a Ernesto (2013) - Damián Fabré
- Búsqueda de Michel (2013) - Damián Fabré
- Hernán es dueño de La Tempestad (2013) - Damián Fabré
- Reaparición de Ernesto (2013) - Damián Fabré
- La policía busca a Zully (2013) - Damián Fabré
- Unión entre hermanas (2013) - Damián Fabré
- Marina y Magdalena se conocen (2013) - Damián Fabré
- Damián sufre una confusión (2013) - Damián Fabré
- Zully es descubierta (2013) - Damián Fabré
- Marina desprecia a Mercedes (2013) - Damián Fabré
- La verdad saldrá a la luz (2013) - Damián Fabré
- Hernán amenaza a Beatriz (2013) - Damián Fabré
- Pequeño reflejo (2013) - Damián Fabré
- Plan de Esthercita (2013) - Damián Fabré
- Damián sucumbe (2013) - Damián Fabré
- Súplica de Delfina (2013) - Damián Fabré
- Hernán continúa con sus planes (2013) - Damián Fabré
- Ernesto mata a Macario (2013) - Damián Fabré
- Magdalena descubre que tiene una gemela (2013) - Damián Fabré
- Marina podría perder a su bebé (2013) - Damián Fabré
- Fulgencio cerca de ser el nuevo jefe (2013) - Damián Fabré
- Marina y Damián serán papás (2013) - Damián Fabré
- Úrsula enfrenta a Hernán (2013) - Damián Fabré
- Detienen a Blass (2013) - Damián Fabré
- Beatriz confiesa su gran secreto (2013) - Damián Fabré
- El amor podría acabar (2013) - Damián Fabré
- Damián pierde el control (2013) - Damián Fabré
- Ernesto jura vengarse (2013) - Damián Fabré
- Marina vuelve a caer en la trampa (2013) - Damián Fabré
- Magdalena tiene un nuevo amor (2013) - Damián Fabré
- Esther secuestra al bebé (2013) - Damián Fabré
- El bebé de Damián en riesgo (2013) - Damián Fabré
- Marina conoce al hijo de Damián (2013) - Damián Fabré
- El padre Tomás en riesgo (2013) - Damián Fabré
- Damián va en busca de su hijo (2013) - Damián Fabré
- Marina está embarazada (2013) - Damián Fabré
- Damián va en busca de Marina (2013) - Damián Fabré
- Impactantes noticias (2013) - Damián Fabré
- Beatriz teme por su secreto (2013) - Damián Fabré
- Hernán le miente a Esthercita (2013) - Damián Fabré
- Ernesto podría morir (2013) - Damián Fabré
- Damián le pide matrimonio a Marina (2013) - Damián Fabré
- Le confiesa el secreto a Rebeca (2013) - Damián Fabré
- Hernán descubre el secreto de Mercedes (2013) - Damián Fabré
- El secreto de Magdalena está en riesgo (2013) - Damián Fabré
- Beatriz empeora (2013) - Damián Fabré
- Beatriz es hospitalizada (2013) - Damián Fabré
- Marina y Damián reviven su amor (2013) - Damián Fabré
- Hernán seduce a Úrsula (2013) - Damián Fabré
- Esthercita cerca de regresar (2013) - Damián Fabré
- Eusebia entre la vida y la muerte (2013) - Damián Fabré
- Marina sabe toda la verdad (2013) - Damián Fabré
- Fiesta de compromiso (2013) - Damián Fabré
- Marina comprometida (2013) - Damián Fabré
- Cabos sueltos (2013) - Damián Fabré
- Acabar con Mayuya (2013) - Damián Fabré
- Operativo de rescate (2013) - Damián Fabré
- Oportunidad de ser escuchada (2013) - Damián Fabré
- Esthercita recuerda su nombre (2013) - Damián Fabré
- Herederos universales (2013) - Damián Fabré
- Damián al reclusorio (2013) - Damián Fabré
- Mercedes sospecha de Hernán (2013) - Damián Fabré
- Marina renuncia a Damián (2013) - Damián Fabré
- Damián entra al juicio (2013) - Damián Fabré
- Rebeca busca a Candy (2013) - Damián Fabré
- Damián rompe con Marina (2013) - Damián Fabré
- Damián sin derecho a fianza (2013) - Damián Fabré
- Mercedes encuentra a Magdalena (2013) - Damián Fabré
- Damián sabe el secreto de Mayuya (2013) - Damián Fabré
- Damián y Marina comprometidos (2013) - Damián Fabré
- El paradero de Esthercita (2013) - Damián Fabré
- La foto de Mercedes (2013) - Damián Fabré
- Misa en honor a Esthercita (2013) - Damián Fabré
- Fingirá su enfermedad (2013) - Damián Fabré
- Esthercita está viva (2013) - Damián Fabré
- Siente a su hija cerca (2013) - Damián Fabré
- Damián está inconciente (2013) - Damián Fabré
- Damián perdido en el mar (2013) - Damián Fabré
- La confesión de Beatriz (2013) - Damián Fabré
- Magdalena es una vagabunda (2013) - Damián Fabré
- El padre de Lázaro (2013) - Damián Fabré
- Conexión especial (2013) - Damián Fabré
- Miedo a perderla (2013) - Damián Fabré
- Incendio en la empacadora (2013) - Damián Fabré
- Magdalena aparece (2013) - Damián Fabré
- Damián alcanza a La Tempestad (2013) - Damián Fabré
- El pensamiento de Mercedes (2013) - Damián Fabré
- La boda de Esthercita y Damián (2013) - Damián Fabré
- Despedida de soltero (2013) - Damián Fabré
- Damián renuncia (2013) - Damián Fabré
- Serenata de amor (2013) - Damián Fabré
- No demostrar sentimientos (2013) - Damián Fabré
- Señales del corazón (2013) - Damián Fabré
- Fecha de boda (2013) - Damián Fabré
- Propuesta de matrimonio (2013) - Damián Fabré
- Celos de Marina (2013) - Damián Fabré
- En búsqueda de Magdalena (2013) - Damián Fabré
- Marina cuida de Damián (2013) - Damián Fabré
- Ataque a La Tempestad (2013) - Damián Fabré
- Pide la mano de Esthercita (2013) - Damián Fabré
- Esthercita confiesa la verdad (2013) - Damián Fabré
- Damián es arrestado (2013) - Damián Fabré
- El falso abuso de Esthercita (2013) - Damián Fabré
- Un nuevo comienzo (2013) - Damián Fabré
2012
Single Ladies (TV Series)
as
Antonio
- Finally (2012) - Antonio
- Still in Love with You (2012) - Antonio
- No Ordinary Love (2012) - Antonio
- I Didn't Mean to Turn You On (2012) - Antonio
2010
Triunfo del amor (TV Series)
as
Maximiliano Sandoval
- Gran Final: Triunfo del Amor (2011) - Maximiliano Sandoval
- No más dudas (2011) - Maximiliano Sandoval
- Al fin juntas (2011) - Maximiliano Sandoval
- Donadora (2011) - Maximiliano Sandoval
- Intimidación (2011) - Maximiliano Sandoval
- Max infectado (2011) - Maximiliano Sandoval
- Virus maligno (2011) - Maximiliano Sandoval
- Desfile de modas (2011) - Maximiliano Sandoval
- Video de despedida (2011) - Maximiliano Sandoval
- Descubre la verdad (2011) - Maximiliano Sandoval
- Enfrenta a Bernarda (2011) - Maximiliano Sandoval
- Culpa ajena (2011) - Maximiliano Sandoval
- Regreso a la cima (2011) - Maximiliano Sandoval
- Cruz se va (2011) - Maximiliano Sandoval
- Accidente en el set (2011) - Maximiliano Sandoval
- Una nueva esperanza (2011) - Maximiliano Sandoval
- La causante (2011) - Maximiliano Sandoval
- Desahuciado (2011) - Maximiliano Sandoval
- Al rescate (2011) - Maximiliano Sandoval
- Hay una esperanza (2011) - Maximiliano Sandoval
- Plan maligno (2011) - Maximiliano Sandoval
- Secuestran a Victoria (2011) - Maximiliano Sandoval
- El secuestro de María (2011) - Maximiliano Sandoval
- Desde la cárcel (2011) - Maximiliano Sandoval
- Libre de culpa (2011) - Maximiliano Sandoval
- Los secretos de Bernarda (2011) - Maximiliano Sandoval
- La venganza de Eva (2011) - Maximiliano Sandoval
- Capricho (2011) - Maximiliano Sandoval
- La culpable es Bernarda (2011) - Maximiliano Sandoval
- Corta los lazos (2011) - Maximiliano Sandoval
- Victoria pide perdón (2011) - Maximiliano Sandoval
- Victoria y María (2011) - Maximiliano Sandoval
- El crucifijo y la boda (2011) - Maximiliano Sandoval
- Fausto se confiesa (2011) - Maximiliano Sandoval
- La información de Max (2011) - Maximiliano Sandoval
- Cómplice de crímenes (2011) - Maximiliano Sandoval
- Desconoce a Juan Pablo (2011) - Maximiliano Sandoval
- Condenado a morir (2011) - Maximiliano Sandoval
- Nueva proposición (2011) - Maximiliano Sandoval
- Paternidad revelada (2011) - Maximiliano Sandoval
- Eliminar al traidor (2011) - Maximiliano Sandoval
- Intenta violarla (2011) - Maximiliano Sandoval
- Se entregan (2011) - Maximiliano Sandoval
- Marido y mujer (2011) - Maximiliano Sandoval
- Ataques (2011) - Maximiliano Sandoval
- Recuerdos del pasado (2011) - Maximiliano Sandoval
- No sabe que hacer (2011) - Maximiliano Sandoval
- La propuesta (2011) - Maximiliano Sandoval
- Ayudan a Juan Pablo (2011) - Maximiliano Sandoval
- Encuentran al bebé (2011) - Maximiliano Sandoval
- Noticias para Bernarda (2011) - Maximiliano Sandoval
- Pistas (2011) - Maximiliano Sandoval
- Búsqueda desesperada (2011) - Maximiliano Sandoval
- Listo para confesar (2011) - Maximiliano Sandoval
- La enfermedad de Victoria (2011) - Maximiliano Sandoval
- Madre desamparada (2011) - Maximiliano Sandoval
- Secuestran al pequeño Juan Pablo (2011) - Maximiliano Sandoval
- Una gran batalla (2011) - Maximiliano Sandoval
- El pacto (2011) - Maximiliano Sandoval
- Fundidos en la pasión (2011) - Maximiliano Sandoval
- La locura de Jimena (2011) - Maximiliano Sandoval
- Continúa el tormento (2011) - Maximiliano Sandoval
- Reacción explosiva (2011) - Maximiliano Sandoval
- La sangre llama (2011) - Maximiliano Sandoval
- El desprecio de Max (2011) - Maximiliano Sandoval
- La madre de Max (2011) - Maximiliano Sandoval
- Padre e hija (2011) - Maximiliano Sandoval
- Buscando el divorcio (2011) - Maximiliano Sandoval
- La abuela Bernarda (2011) - Maximiliano Sandoval
- Una bala más (2011) - Maximiliano Sandoval
- ¿Confesará el cura? (2011) - Maximiliano Sandoval
- Secretos por descubrirse (2011) - Maximiliano Sandoval
- Detienen a Maximiliano (2011) - Maximiliano Sandoval
- Noticias para Maximiliano (2011) - Maximiliano Sandoval
- Ideas Oscuras (2011) - Maximiliano Sandoval
- Verdadera madre (2011) - Maximiliano Sandoval
- Noche en los separos (2011) - Maximiliano Sandoval
- Planes de venganza (2011) - Maximiliano Sandoval
- Amenazas de Jimena (2011) - Maximiliano Sandoval
- Parto complicado (2011) - Maximiliano Sandoval
- Alonso confiesa su amor (2011) - Maximiliano Sandoval
- De quién es el bebé (2011) - Maximiliano Sandoval
- Decisión complicada (2011) - Maximiliano Sandoval
- La descubre (2011) - Maximiliano Sandoval
- Descubrir el secreto (2011) - Maximiliano Sandoval
- Oferta de trabajo (2011) - Maximiliano Sandoval
- Crimen del pasado (2011) - Maximiliano Sandoval
- Accionista mayoritaria (2011) - Maximiliano Sandoval
- Un misterio (2011) - Maximiliano Sandoval
- Nuevo amor (2011) - Maximiliano Sandoval
- Golpeador (2011) - Maximiliano Sandoval
- Terrible noticia (2011) - Maximiliano Sandoval
- Unión de fuerzas (2011) - Maximiliano Sandoval
- Confesión (2011) - Maximiliano Sandoval
- No volverá a caminar (2011) - Maximiliano Sandoval
- Terrible accidente (2011) - Maximiliano Sandoval
- Se salva (2011) - Maximiliano Sandoval
- Fuego en la vecindad (2011) - Maximiliano Sandoval
- Un accidente (2011) - Maximiliano Sandoval
- Cerca de la verdad (2011) - Maximiliano Sandoval
- Abandono del sacerdocio (2011) - Maximiliano Sandoval
- Una pecadora (2011) - Maximiliano Sandoval
- Osvaldo decide (2011) - Maximiliano Sandoval
- Juanjo vivo (2011) - Maximiliano Sandoval
- Su propia tumba (2011) - Maximiliano Sandoval
- Linda es despedida (2011) - Maximiliano Sandoval
- Milagros llora día y noche (2011) - Maximiliano Sandoval
- Enfrentamiento (2011) - Maximiliano Sandoval
- Bernarda confiesa (2011) - Maximiliano Sandoval
- Un fotógrafo la sigue (2011) - Maximiliano Sandoval
- Victoria habla con Osvaldo (2011) - Maximiliano Sandoval
- Anuncio importante (2011) - Maximiliano Sandoval
- Osvaldo regresa (2011) - Maximiliano Sandoval
- Para retener a Osvaldo (2011) - Maximiliano Sandoval
- Fernanda busca a María (2011) - Maximiliano Sandoval
- Jimena visita a María (2011) - Maximiliano Sandoval
- Max descubre a su padre (2011) - Maximiliano Sandoval
- Imprudencia de Bernarda (2011) - Maximiliano Sandoval
- Carta de despedida (2011) - Maximiliano Sandoval
- Matrimonio (2011) - Maximiliano Sandoval
- Bernarda asesina otra vez (2011) - Maximiliano Sandoval
- Boda inesperada (2011) - Maximiliano Sandoval
- Resignación (2011) - Maximiliano Sandoval
- Bebé en camino (2011) - Maximiliano Sandoval
- Coincidencias (2011) - Maximiliano Sandoval
- Pruebas de ADN (2011) - Maximiliano Sandoval
- Buenos momentos (2010) - Maximiliano Sandoval
- Intento de suicidio (2010) - Maximiliano Sandoval
- Jurar en vano (2010) - Maximiliano Sandoval
- La trampa (2010) - Maximiliano Sandoval
- Nuevo plan (2010) - Maximiliano Sandoval
- Desprecio (2010) - Maximiliano Sandoval
- Competencia directa (2010) - Maximiliano Sandoval
- Secreto en riesgo (2010) - Maximiliano Sandoval
- Parte de la familia (2010) - Maximiliano Sandoval
- Dolor compartido (2010) - Maximiliano Sandoval
- Temor a Victoria (2010) - Maximiliano Sandoval
- Información importante (2010) - Maximiliano Sandoval
- Planeando el mal (2010) - Maximiliano Sandoval
- Intrigas en casa (2010) - Maximiliano Sandoval
- Noviazgo al descubierto (2010) - Maximiliano Sandoval
- Madre desconsolada (2010) - Maximiliano Sandoval
- María Magdalena (2010) - Maximiliano Sandoval
- Paradero de su hija (2010) - Maximiliano Sandoval
- Envidia en la pasarela (2010) - Maximiliano Sandoval
- Buenas amigas (2010) - Maximiliano Sandoval
- Nuera preferida (2010) - Maximiliano Sandoval
- Fotografías (2010) - Maximiliano Sandoval
- Preocupaciones (2010) - Maximiliano Sandoval
- Besos a escondidas (2010) - Maximiliano Sandoval
- Los planes de Linda (2010) - Maximiliano Sandoval
- Relación inaceptable (2010) - Maximiliano Sandoval
- Una mentira más (2010) - Maximiliano Sandoval
- La amante (2010) - Maximiliano Sandoval
- Advertencia (2010) - Maximiliano Sandoval
- Extraña mujer (2010) - Maximiliano Sandoval
- Las confesiones de Victoria (2010) - Maximiliano Sandoval
- El consuegro (2010) - Maximiliano Sandoval
- Corazón destrozado (2010) - Maximiliano Sandoval
- Personalidad sorprendente (2010) - Maximiliano Sandoval
- Humillaciones (2010) - Maximiliano Sandoval
- Pesadillas del pasado (2010) - Maximiliano Sandoval
- Divorcio (2010) - Maximiliano Sandoval
- Sospechas de infidelidad (2010) - Maximiliano Sandoval
- Besos Apasionados (2010) - Maximiliano Sandoval
- Aspirante a modelo (2010) - Maximiliano Sandoval
- Proposición indecorosa (2010) - Maximiliano Sandoval
- Arranque de rabia (2010) - Maximiliano Sandoval
- Verdades ocultas (2010) - Maximiliano Sandoval
- Confesiones oscuras (2010) - Maximiliano Sandoval
- Reencuentro (2010) - Maximiliano Sandoval
- Max piensa en María (2010) - Maximiliano Sandoval
- Miradas que se cruzan (2010) - Maximiliano Sandoval
- Niñas abandonadas (2010) - Maximiliano Sandoval
- Juan Pablo regresa (2010) - Maximiliano Sandoval
2011
Jennifer Lopez Feat. Lil Wayne: I'm Into You (Music Video)
as
Love Interest
2010
Mujeres asesinas (TV Series)
as
Fonsi 'Conde Alfonso de Jesús Ruiz Machado y Ortigoza'
- Annette y Ana, Nobles (2010) - Fonsi 'Conde Alfonso de Jesús Ruiz Machado y Ortigoza'
2009
Sortilegio (TV Series)
as
Alejandro Lombardo
- Final (2009) - Alejandro Lombardo
- Inocente (2009) - Alejandro Lombardo
- Fuga de dinero (2009) - Alejandro Lombardo
- Recomenzar (2009) - Alejandro Lombardo
- Dudosa paternidad (2009) - Alejandro Lombardo
- Balacera (2009) - Alejandro Lombardo
- Corrupto (2009) - Alejandro Lombardo
- Yo no soy (2009) - Alejandro Lombardo
- Puede esperar (2009) - Alejandro Lombardo
- ¿Suicidio o asesinato? (2009) - Alejandro Lombardo
- Fácil elección (2009) - Alejandro Lombardo
- Haciendo memoria (2009) - Alejandro Lombardo
- De regreso a casa (2009) - Alejandro Lombardo
- La sangre llama (2009) - Alejandro Lombardo
- Beso sin amor (2009) - Alejandro Lombardo
- Memoria en blanco (2009) - Alejandro Lombardo
- No me engañas (2009) - Alejandro Lombardo
- Es ella (2009) - Alejandro Lombardo
- Como nueva (2009) - Alejandro Lombardo
- Amnesia (2009) - Alejandro Lombardo
- Alejados (2009) - Alejandro Lombardo
- El novio (2009) - Alejandro Lombardo
- Quién eres (2009) - Alejandro Lombardo
- Investigador al rescate (2009) - Alejandro Lombardo
- Doble desgracia (2009) - Alejandro Lombardo
- Revelación (2009) - Alejandro Lombardo
- Inyección (2009) - Alejandro Lombardo
- Separarlos (2009) - Alejandro Lombardo
- Plan letal (2009) - Alejandro Lombardo
- Alma envenenada (2009) - Alejandro Lombardo
- Nacimiento (2009) - Alejandro Lombardo
- Refundirlo (2009) - Alejandro Lombardo
- Por la espalda (2009) - Alejandro Lombardo
- María José y Sandra (2009) - Alejandro Lombardo
- Nuevo chantaje (2009) - Alejandro Lombardo
- Antiguos amores (2009) - Alejandro Lombardo
- Sorprendente (2009) - Alejandro Lombardo
- Condición (2009) - Alejandro Lombardo
- Exigencias (2009) - Alejandro Lombardo
- Dando y dando (2009) - Alejandro Lombardo
- Amenaza (2009) - Alejandro Lombardo
- El bebé (2009) - Alejandro Lombardo
- Enamorado (2009) - Alejandro Lombardo
- Misterioso juez (2009) - Alejandro Lombardo
- Confesión impulsiva (2009) - Alejandro Lombardo
- Mario Aguirre (2009) - Alejandro Lombardo
- El testamento (2009) - Alejandro Lombardo
- Divorcio (2009) - Alejandro Lombardo
- Peligrosa publicación (2009) - Alejandro Lombardo
- Salida fácil (2009) - Alejandro Lombardo
- Obligarlo (2009) - Alejandro Lombardo
- Duda (2009) - Alejandro Lombardo
- Conclusión (2009) - Alejandro Lombardo
- Fuertes declaraciones (2009) - Alejandro Lombardo
- Condición de vida o muerte (2009) - Alejandro Lombardo
- Advertencia (2009) - Alejandro Lombardo
- Una pregunta (2009) - Alejandro Lombardo
- Renunciar (2009) - Alejandro Lombardo
- El amor no tiene edad (2009) - Alejandro Lombardo
- Futuro padre (2009) - Alejandro Lombardo
- No más (2009) - Alejandro Lombardo
- Estafadora (2009) - Alejandro Lombardo
- Declarar (2009) - Alejandro Lombardo
- Hombres rudos (2009) - Alejandro Lombardo
- Atracción abierta (2009) - Alejandro Lombardo
- Lo maté (2009) - Alejandro Lombardo
- Muerto (2009) - Alejandro Lombardo
- Las flores (2009) - Alejandro Lombardo
- Ambición desmedida (2009) - Alejandro Lombardo
- Atracción fugaz (2009) - Alejandro Lombardo
- Destrucción (2009) - Alejandro Lombardo
- El amante (2009) - Alejandro Lombardo
- Ella lo sabe (2009) - Alejandro Lombardo
- Inevitable atracción (2009) - Alejandro Lombardo
- Tremenda golpiza (2009) - Alejandro Lombardo
- Considerado (2009) - Alejandro Lombardo
- Miedo a desilusionarse (2009) - Alejandro Lombardo
- Es un sueño (2009) - Alejandro Lombardo
- Entrega de amor (2009) - Alejandro Lombardo
- Hermano contra hermano (2009) - Alejandro Lombardo
- Algo raro (2009) - Alejandro Lombardo
- Hasta cuando (2009) - Alejandro Lombardo
- El pordiosero (2009) - Alejandro Lombardo
- Enfadado (2009) - Alejandro Lombardo
- El primer beso (2009) - Alejandro Lombardo
- Furioso (2009) - Alejandro Lombardo
- En la misma habitación (2009) - Alejandro Lombardo
- Sorpresa (2009) - Alejandro Lombardo
- ¿Casado? (2009) - Alejandro Lombardo
- La primera impresión (2009) - Alejandro Lombardo
- La viuda (2009) - Alejandro Lombardo
- Mensaje (2009) - Alejandro Lombardo
- Explotó (2009) - Alejandro Lombardo
- Sucias intenciones (2009) - Alejandro Lombardo
- Difícil confesión (2009) - Alejandro Lombardo
2008
Don't Mess with an Angel (TV Series)
as
Juan Miguel
- Gran Final (2009) - Juan Miguel
2008
Plaza Sésamo (TV Series)
as
William
- El problemón (2008) - William
2007
Acorralada (TV Series)
as
Larry Irázabal
2007
Pasión (TV Series)
as
Vasco Darién
- Episode #1.2 (2007) - Vasco Darién
- Pasión (2007) - Vasco Darién
2006
Mi vida eres tú (TV Series)
as
Federico
- Episode #1.1 (2006) - Federico
2006
Olvidarte Jamás (TV Series)
as
Germán Torres
- Episode #1.44 (2006) - Germán Torres
- Episode #1.1 (2006) - Germán Torres
Producer
2023
Montecristo (TV Series) (executive producer)
2019
En Brazos de un Asesino (producer)
2018
El Fantasma de mi Novia (producer)
Writer
2019
En Brazos de un Asesino
Thanks
2021
In Dreams (special thanks to)
Self
-
MI vida (TV Series documentary) (post-production)
as
Self
2021
Latin American Music Awards (TV Special)
2019
VI Premios Platino del Cine Iberoamericano (TV Special)(Himself - Presenter)
2017
Resident Evil the Final Chapter: Stunts and Weaponry (Video short)
as
Self - 'Christian'
2017
Mucho Gusto (TV Series)
as
Self - Guest
- Episode dated 4 May 2017 (2017) - Self - Guest
2014
Made in Hollywood (TV Series)
as
Self
- Resident Evil: The Final Chapter/Gold/Hidden Figures (2017) - Self
- Episode #10.4 (2014) - Self
2017
Dish Nation (TV Series)
as
Self
- Episode #5.104 (2017) - Self
2015
Cuban Chrome (TV Series)
- The Road to Restoration (2015) - (voice)
- Ignition Impossible (2015) - (voice)
- Seventh Inning Wrench (2015) - (voice)
- Go Go Embargo (2015) - (voice)
- Out with the Olds (2015) - (voice)
- Crank-shafted (2015) - (voice)
- Bye Bye Boat Motor (2015) - (voice)
- Stuck in a Time Warp (2015) - (voice)
2015
Premios Juventud (TV Special)
as
Self
2015
Miss Universe 2014 (TV Special)
as
Self - Judge
2014
Addicted: Live with Zane (TV Special)
as
Self
2014
The Chew (TV Series)
as
Self - Addicted
- Tasty Temptations (2014) - Self - Addicted
2013
Kris (TV Series)
as
Self - Special Guest
- Episode #1.8 (2013) - Self - Special Guest
2013
Good Day L.A. (TV Series)
as
Self
- Episode dated 22 April 2013 (2013) - Self
2012
Live with Kelly and Mark (TV Series)
as
Self - Guest
- Episode dated 24 May 2012 (2012) - Self - Guest
2012
Dancing with the Stars (TV Series)
as
Self - Contestant
- Performance Show: Week Ten (2012) - Self - Contestant
- Performance Show: Week Nine (2012) - Self - Contestant
- Performance Show: Week Eight (2012) - Self - Contestant
- Results Show: Week Five (2012) - Self - Contestant
- Performance Show: Week Five (2012) - Self - Contestant
- Performance Show: Week Four (2012) - Self - Contestant
- Results Show: Week Three (2012) - Self - Contestant
- Personal Story/Memorable Year Week (2012) - Self - Contestant
- The Story So Far (2012) - Self - Contestant
- Week 2 (2012) - Self - Contestant
2011
The Soup (TV Series)
as
Self - Guest
- Episode #8.28 (2011) - Self - Guest
2011
Premios juventud (TV Special)
as
Self - Host
2011
Está cañón (TV Series)
as
Self - Guest
- Episode dated 29 June 2011 (2011) - Self - Guest
2011
The Real Housewives of Miami (TV Series)
as
Self
- Beach Slap (2011) - Self
2008
Premios TV y novelas 2008 (TV Special)
as
Self
2003
Protagonistas de novela 2 (TV Series)
as
Self
References
William Levy (actor) Wikipedia
(Text) CC BY-SA