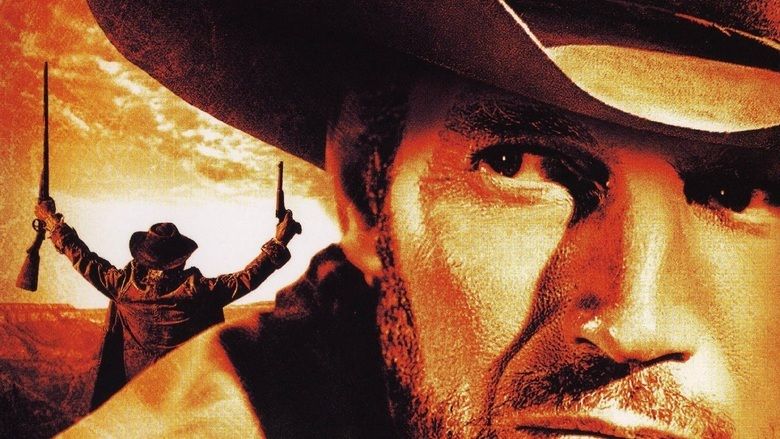 Will Penny (Charlton Heston) is an aging cowhand who at the end of a long trail hires on to ride the boundary of a ranch over the winter. He immediately comes across a woman, Catherine Allen (Joan Hackett), and her son Horace (Jon Gries) using one of the remote cabins to over-winter, having been deserted by the guide that her husband paid in advance to lead her and her son over the mountains. Despite his boss' instructions Penny lets them stay in the cabin and gives them a week to move out.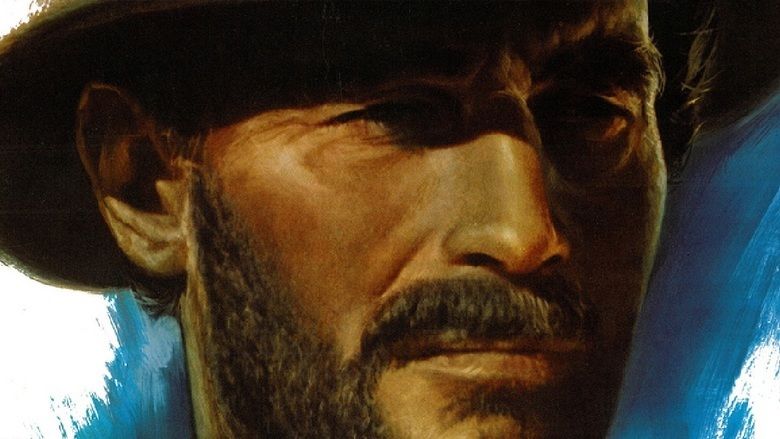 Later, Penny runs afoul of a sadistic family called the Quints, led by Preacher Quint (Donald Pleasence) who is after him for killing one of the Quint sons some time before, defending his comrades. While out checking the territory, Penny is ambushed and savagely beaten up by the Quints, who leave him for dead. Penny manages to drag himself back to the cabin, where he is slowly nursed back to health by Catherine, with whom he has little choice but to stay afterward.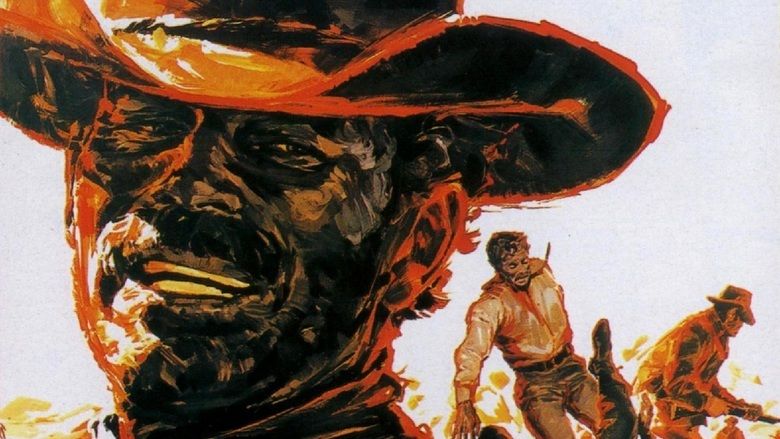 As Christmas and winter pass, the lonely Penny and sexually repressed Catherine fall in love, and Penny begins to develop fatherly feelings towards the young boy Horace. The three have lived together as a family unit, during which Penny has caught poignant glimpses of everything that has been missing from his own nomadic, rootless life. For a while it seems there is a possibility that he can settle down with the woman and child and continue this happy arrangement. Around this time the Quint family bursts into the cabin, forces Penny into hard labor and coerces Catherine into marrying one of the ruthless Quint sons. When two of his fellow ranchers appear just in time to aid his escape from the Quints, they return to the cabin to free Catherine and Horace from their tormentors. At last it seems a happy ending may arrive at the appropriate moment. For part of Penny desperately wants to put down roots and end his lonely existence as an itinerant cow hand. Ultimately, however, Penny realizes that he is simply too old to keep on living like he used to (he is around 50) and too set in his ways to ever settle down in a domestic setting. Deeply regretful about what he is leaving behind, he rides away from the woman and child, never to return.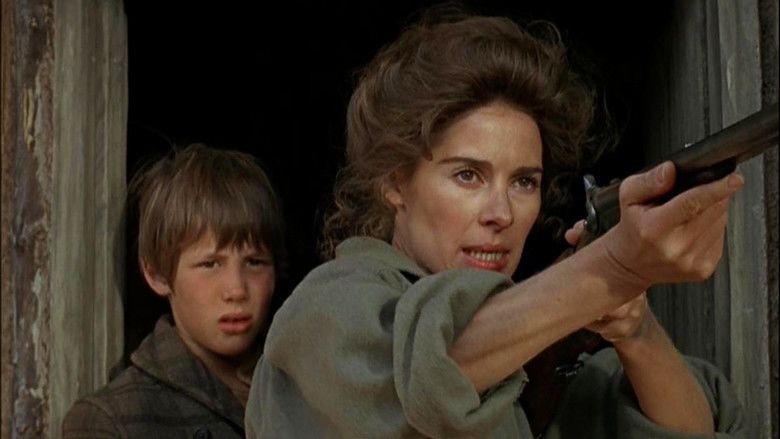 The film features a David Raksin and Robert Wells song "The Lonely Rider" with vocals by Don Cherry. The exteriors were filmed in Inyo County, California, USA.
Charlton Heston as Will Penny
Joan Hackett as Catherine Allen
Donald Pleasence as Preacher Quint
Ben Johnson as Alex (Flat Iron Ranch foreman)
Lee Majors as Blue
Bruce Dern as Rafe Quint
Slim Pickens as Ike Walterstein
Anthony Zerbe as Dutchy
Matt Clark as Romulus
Jon Gries as the boy Horace ("Button") G. Allen
"The admirable thing about the movie is its devotion to real life. These are the kind of people, we feel, who must really have inhabited the West: common, direct, painfully shy in social situations and very honest." — Roger Ebert, Chicago Sun-Times [1]
"And I got to really like the guy. A lot of people told me that I wouldn't like him, but I liked him. And he tried very hard. I mean, Will Penny is far and away the best thing he's ever done." - Bruce Dern on Charlton Heston [2]
"Intelligent and thoughtful, Will Penny is a good Western and even a better character study. The West is more than deglamorized here; we get a good approximation of what a real cowboy's life might have been like around the turn of the century." — DVD Savant, DVDTalk [3]
"The villains in Will Penny are so unbelievable and so unrealistic that they almost seem like they came out of a Western spoof, rather than the serious, realistic Western which Will Penny aspires to be (and achieves in most other aspects of the story)." — Erik Rupp, Vista Records [4]
"This is one of the classic movies of all time. It will last for all eternity as a classic in writing and in acting.." - Ange Kenos, OPA Magazine, Australia
"Charlton Heston told me this was the film he is most proud of and was his favorite screen roll.." - Rick Schmidlin:Producer of the re-edit of Touch of Evil
The film is recognized by American Film Institute in these lists:
2008: AFI's 10 Top 10:
Nominated Western Film