Covid-19
Musical performer




Wilbur Bascomb




Bass







Funk, Jazz, Jazz fusion, Jazz-funk




Harvey Mandel, Larry Mitchell, Jay Aston, Jon Paris, Peter Brown




Musician, songwriter




Jeff Beck, James Brown



Wilbur "Bad" Bascomb is an American bassist who has played on numerous jazz and funk recordings. Born in Washington Heights, New York, he is the son of Jazz trumpet player Wilbur "Dud" Bascomb, who was member of the Erskine Hawkins Orchestra, and later played with Duke Ellington for a short time.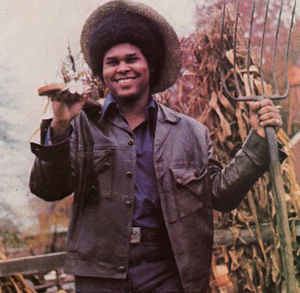 He has recorded with Galt McDermot, Jeff Beck, James Brown and B.B. King. Known for his performance on Jeff Beck's Wired album and the soundtrack for the 1979 film version of Hair, he co-wrote "Head For Backstage Pass", a riff-based jam featured on Wired, in which he plays an extensive bass solo in the introduction.
His song "Black Grass" from his Black grass music album was also included in the influential breakbeat compilation Ultimate Breaks and Beats.
With Andy Bey
Experience and Judgement (Atlantic, 1974)
With Rusty Bryant
Until It's Time for You to Go (Prestige, 1974)
With Grace Jones
Portfolio (1977)
With George Benson
Good King Bad (CTI, 1975)
With Jeff Beck
Wired (1976)
With Chuck Berry
Chuck Berry (1975)
With Bo Diddley
Big Bad Bo (1974)
With Andy Bey
Experience and Judgment (1974)
With Lou Donaldson
Sassy Soul Strut (1973)
Sweet Lou (1974)
With John Hicks
Crazy for You (Red Baron, 1992)
With Jack McDuff
The Fourth Dimension (Cadet, 1974)
With Blue Mitchell
Many Shades of Blue (Mainstream, 1974)
With Alphonse Mouzon
The Essence of Mystery (1972)
With Idris Muhammad
House of the Rising Sun (1976)
Turn This Mutha Out (1977)
With Houston Person
Suspicions (Muse, 1980)
Heavy Juice (Muse, 1982)
With Buddy Terry
Lean on Him (Mainstream, 1973)
Wilbur Bascomb Wikipedia