A New York embezzler (Robert Morse) spends the 1965 blackout with an actress (Doris Day) who is angry at her husband.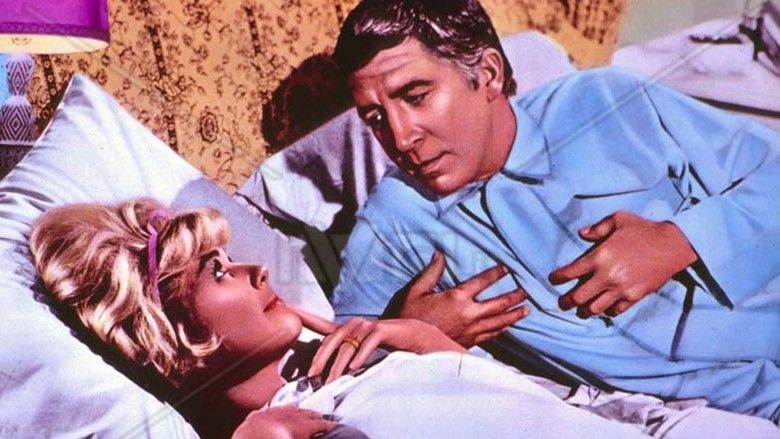 Where Were You When the Lights Went Out? is a 1968 American comedy film with Doris Day, directed by Hy Averback. Although it is set in New York City during the infamous Northeast Blackout of 1965, in which 25 million people scattered throughout seven states lost electricity for several hours, the screenplay by Everett Freeman and Karl Tunberg is based on the earlier 1956 French play Monsieur Masure by Claude Magnier.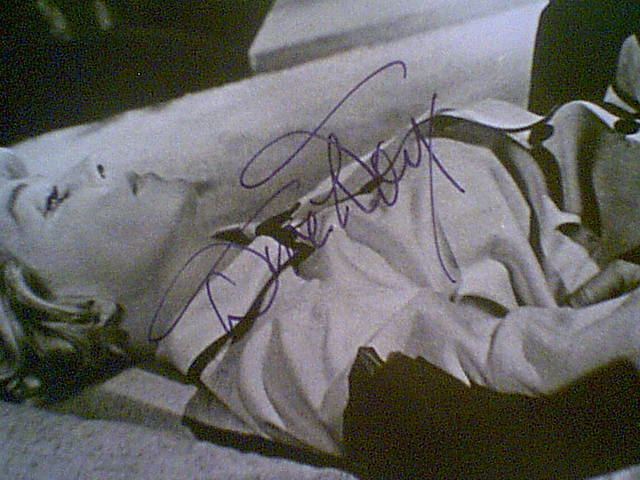 This was the penultimate film of Doris Days long career, being released two months before her final screen appearance in 1968s With Six You Get Eggroll.
When the Great Northeast Blackout of 1965 hit, millions of people were left in the dark, including Waldo Zane, a New York executive in the process of stealing a fortune from his company, and two people whose paths he's destined to cross, Broadway actress Margaret Garrison and her husband, Peter.
November 9, 1965: Margaret Garrison (Doris Day) is a stage actress who has spent her career starring in virginal roles, although she would relish the opportunity to play someone less savory, such as an Italian prostitute, at least once before she retires. When a blackout shutters her current Broadway play for the night, she returns home unexpectedly and discovers her architect husband Peter (Patrick ONeal) being overly attentive to attractive reporter Roberta Lane (Lola Albright). Infuriated, she heads to the couples weekend house in Connecticut and takes a concoction to fall asleep.
When corporate embezzler Waldo Zane (Robert Morse), fleeing New York with an attache case full of money, develops car trouble near Margarets weekend house, he lets himself in and unwittingly takes some of the elixir himself, falling into a deep sleep beside her.
Peter shows up, sees the two together and assumes his wife has been unfaithful. Despite their claims of innocence and ignorance, Peter believes neither of them and heads back to Manhattan.
Margarets agent Ladislaus Walichek (Terry-Thomas), anxious because she has announced her plan to retire, keeps her husbands jealousy burning in the hope their marriage will crumble and shell be forced to continue working to support herself.
Margaret and Peter eventually reconcile, but new questions about what really happened when the lights went out arise when she gives birth exactly nine months after that fateful night.
Doris Day as Margaret Garrison
Patrick ONeal as Peter Garrison
Robert Morse as Waldo Zane
Terry-Thomas as Ladislaus Walichek
Lola Albright as Roberta Lane
Steve Allen as Radio Announcer
Jim Backus as Tru-Blue Lou
Ben Blue as Man with a Razor
Pat Paulsen as Conductor
Dale Malone as Otis J. Hendershot, Jr.
Robert Emhardt as Otis J. Hendershot, Sr.
Harry Hickox as Detective Captain
Parley Baer as Dr. Dudley Caldwell
Randy Whipple as Marvin Reinholtz
Earl Wilson as Himself
Morgan Freeman as Grand Central Commuter (uncredited)
Doris Day appears in Where Were You When the Lights Went Out? and With Six You Get Eggroll. Doris Day appears in Where Were You When the Lights Went Out? and The Ballad of Josie. Doris Day appears in Where Were You When the Lights Went Out? and Do Not Disturb. Doris Day appears in Where Were You When the Lights Went Out? and Caprice. Doris Day appears in Where Were You When the Lights Went Out? and The Thrill of It All.
In her review in The New York Times, Renata Adler wrote, "a good part of the movie permits Miss Day to play an actress something like herself, and this might be fresh and almost poignant."
Roger Ebert of the Chicago Sun-Times stated, "I dont find it funny at all."
Variety described it as "an okay Doris Day comedy, well cast with Robert Morse and Terry-Thomas . . . Averbacks comedy direction lifts things a bit out of a well-plowed rut, making for an amusing, while never hilarious, film."
Time Out New York calls it "a sprightly comedy" and adds, "the performances are superb (Morse, ONeal and Albright, especially), and Averbacks comic timing is spot on."
TV Guide describes it as "a trifle that starts out funny enough but sinks into predictability, made somewhat better by the adroit acting that triumphs over the lackluster script."