7.2

/

10

Alchetron

7.2

Rate This





First episode date

7 September 1985

Predecessor

What's Happening!!




Final episode date

26 March 1988




Starring

Ernest ThomasHaywood NelsonFred Berry (1985–1986)Shirley HemphillAnne-Marie JohnsonReina King (1985–1986)Danielle SpencerMartin Lawrence (1987–1988)

Ken Sagoes

(1987–1988)

Cast
What's Happening Now!! is an American Sitcom sequel to the original ABC 1976–79 sitcom What's Happening!! focusing on its main characters as adults. It aired in first-run broadcast syndication from September 7, 1985, to March 26, 1988, and, like the previous series, What's Happening Now!! is loosely based on the motion picture Cooley High (written by Eric Monte and directed by Michael Schultz).
Contents
What's Happening Now!! - The Complete HD Studio Series DVD Set - PROMO
Series basis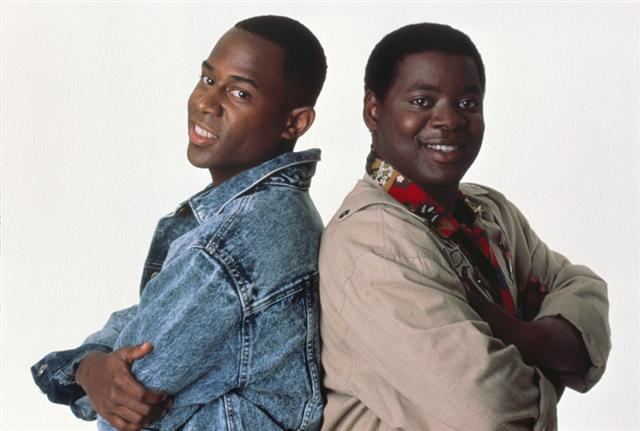 In the series, Roger "Raj" Thomas (played by Ernest Thomas) has become a fledgling writer. He bought half of the restaurant Rob's Place (renamed Rob's) and was running the business with Shirley (Shirley Hemphill), making money for himself and his new wife Nadine (Anne-Marie Johnson), who was a social worker. Dwayne (Haywood Nelson) has become a computer programmer, and Rerun (Fred Berry) a used-car salesman. Raj and Nadine live in Raj's childhood home while Rerun and Dwayne share an apartment.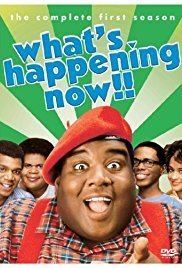 The antics and sarcastic one-liners were reminiscent of the first series. Raj's little sister Dee (Danielle Spencer) showed up on a sporadic basis in guest spots, with the explanation that she had gone away to college. Raj and Nadine also became foster parents to a young girl named Carolyn, played by Reina King (sister of actress Regina King), who displayed the sass that was seen in Dee when she was younger.
Second season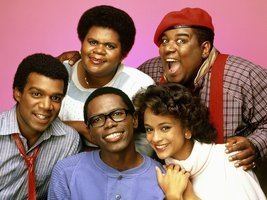 By the second season, both Fred Berry and Reina King left the series. The writers wrote Carolyn out of the series by saying she had moved in with an aunt she didn't know she had.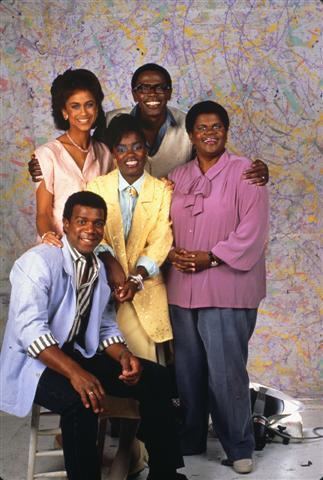 Berry's departure, however, was more acrimonious. After the first season, Berry went to the producers and asked for a significant raise. Due to the popularity of his character, Berry believed he was the only reason viewers tuned in every week and that it should be reflected in his salary. Berry quit the series when the producers would not acede to his demands, and in retaliation the writers removed Rerun from the series continuity altogether (a practice referred to as "Chuck Cunningham syndrome", where a character is dropped from a series and then treated as if he/she never existed). Berry's widow, Essie Berry, told Urbanite magazine at Georgia State University that their unwillingness to pay Fred Berry his due in both shows led to their early cancellations.
Third (final) season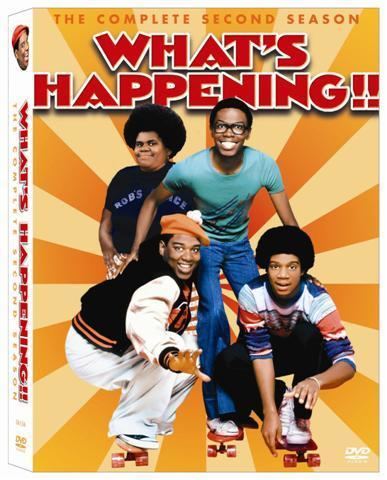 During the third season, the series introduced a pair of characters that harkened back to the original incarnation of What's Happening!!. Maurice Warfield (Martin Lawrence) was a teenager who spent his afternoons as a busboy at Rob's under the supervision of Shirley and Raj while his best friend Darryl (Ken Sagoes) hung out with him. Together, they had many misadventures not unlike the original trio of Raj, Dwayne, and Rerun.
Cast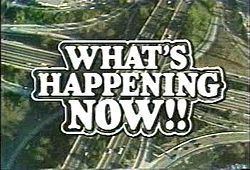 Ernest Thomas (Roger "Raj" Thomas)
Anne-Marie Johnson (Nadine Hudson-Thomas)
Haywood Nelson (Dwayne Nelson)
Fred Berry (Fred "Rerun" Stubbs; 1985-1986)
Shirley Hemphill (Shirley Wilson)
Reina King (Carolyn; 1985-1986)
Danielle Spencer (Dee Thomas; recurring)
Martin Lawrence (Maurice Warfield; 1987-1988)
Ken Sagoes (Darryl; 1987-1988)
Production and reruns
The original What's Happening!! was a modest success in its network run on ABC, despite some serious production problems. But repeats of the show's 65 episodes did reasonably well in syndication. In some markets, the show was perceived to appeal to both children and adults in a similar way to The Brady Bunch and Happy Days. The show was often aired in transitional hours where stations would go from cartoons to evening sitcoms. In a few markets the show actually had higher ratings in syndication than during the network run. This, combined with a trend of former network series finding new life in First-run syndication that was going on during the 1980s, led to the development of what eventually became What's Happening Now!!.
The show was produced by Columbia Pictures Television for its entire run. Colex Enterprises, a joint effort of CPT and LBS Communications, served as distributor for the first two seasons. In 1988 the partnership was dissolved and CPT's sister company Coca-Cola Telecommunications joined LBS as distributor.
Shortly after the series ended, all 66 episodes were added to the previous show's syndication package, continuing on many local stations across the United States in an on-again, off-again manner until 2009.
BET reran both series from September 20, 1993 to October 27, 1995.
TV Land, which reran the previous series during the 2005–2006 television season, aired 30 select episodes during the summer of 2007.
On February 21, 2014, a marathon of What's Happening Now!! aired on Centric.
The show is currently airing on FamilyNet in reruns, as of September 1, 2014.
TV One began showing reruns on May 8, 2015, airing twice a week on Friday nights.
DVD release
On June 12, 2007, Sony Pictures Home Entertainment released the first season of What's Happening Now!! on DVD in Region 1. To date, no other seasons have been released on DVD.
References
What's Happening Now!! Wikipedia
(Text) CC BY-SA