School of british accents west country
The West Country is a loosely defined area of south western England, often regarded as encompassing the historic counties of Cornwall, Devon, Dorset, Somerset, and the City and County of Bristol, while the counties of Gloucestershire and Wiltshire, and the Isles of Scilly, are also often included. Some usages of the term include wider areas, while others are more specific, though with little consistency of definition.
Contents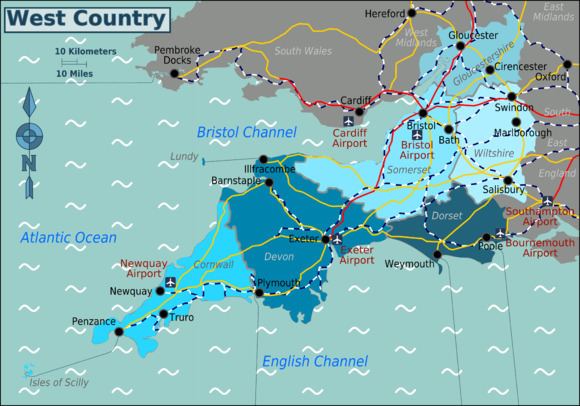 British accents west country
Geography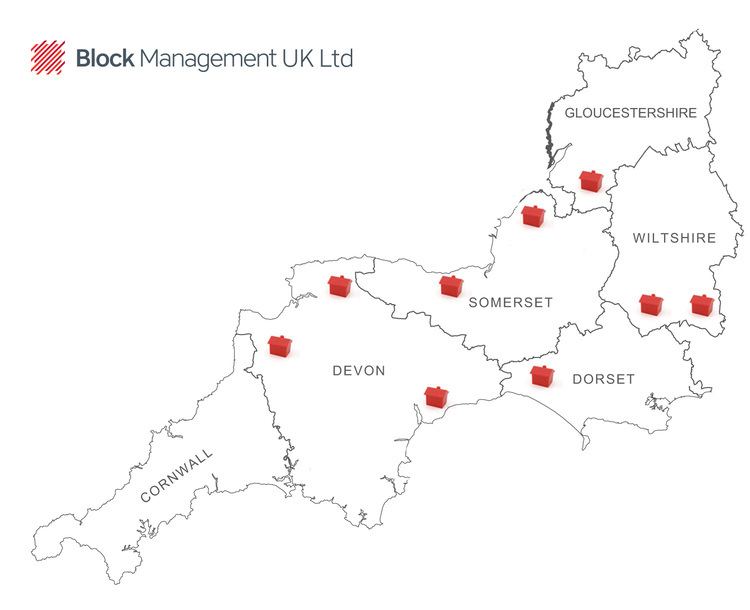 The West Country is mostly rural, with only a few sizeable towns and cities. Tourism and agriculture, especially dairy farming, play a significant role in the economy. The landscape is principally granite moorland in the west, and chalk and limestone downland and clay vales in the east. Historically, tin mining and the fishery were sources of income and employment in the west of the area, but less so today, although the latter still contributes to the economy. The region is traditionally famous for its production of cider, clotted cream, and pasties, and in modern times has also become well known for the Glastonbury Festival and other attractions.
Area boundaries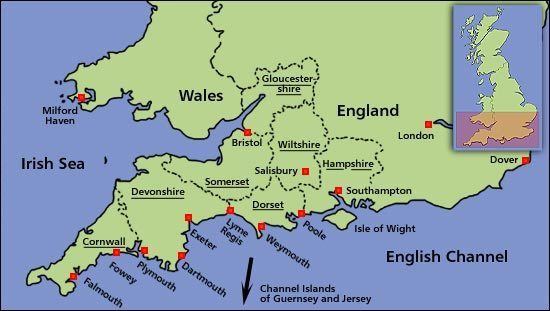 Apart from the Bristol Channel and English Channel, the West Country's boundaries are not precisely defined and as a consequence there are a number of different definitions used. Some definitions are roughly synonymous with the administrative South West Region, while others use it more specifically to refer to just the southwestern part. The term is also used, for example, to refer to sports matches between such cities as Bristol and Bath or Gloucester and Bath. West Country Carnival events take place in Somerset, Devon, Wiltshire and Dorset.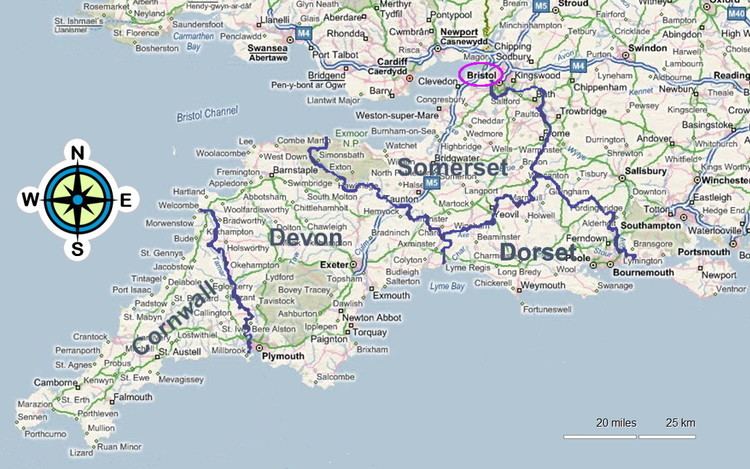 ITV Westcountry is an ITV franchise covering Devon, Cornwall, the Isles of Scilly and areas of Somerset and Dorset. Local news and sport website "This is the Westcountry", part of the Newsquest group, similarly covers Devon, Cornwall and Somerset.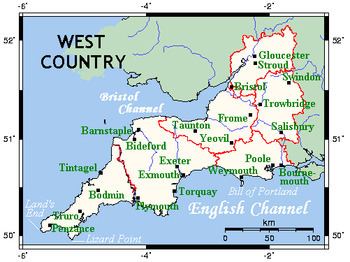 "West Country Lamb" and "West Country Beef" have EU Protected Geographical Indication (PGI) status which can be applied only to lamb and beef products from animals born and reared in Devon, Cornwall, Wiltshire, Somerset, Dorset or Gloucestershire.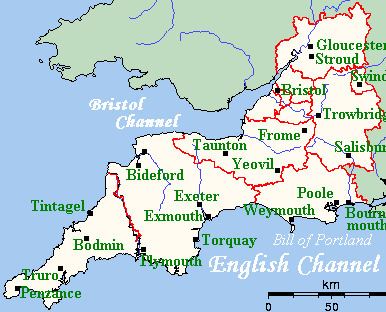 "West Country Farmhouse Cheddar" is a Protected Designation of Origin (PDO) that can be applied to Cheddar cheese made in the traditional way only in the four counties of Somerset, Dorset, Devon and Cornwall.
The Department for Culture, Media and Sport-supported website "Icons of England" defines the West Country as including Cornwall, Devon, Somerset, Wiltshire, and the former Avon area, but excluding Gloucestershire (defined as part of the "West Midlands") and Dorset (in "South England").
The "West Country" edition of the 2005 BBC TV series Seven Natural Wonders featured "wonders" in Wiltshire, Somerset, Gloucestershire, and Herefordshire (Symonds Yat), but not those in Devon or Cornwall which were the subject of a separate programme on the "South West", nor Dorset which was covered in a programme on "The South".
The "West Country Clothing District" was an area that made woollen cloth, but only part of the region described above. It covered east Somerset and parts of the counties of Gloucestershire and Wiltshire and at some periods extended into Oxfordshire and Berkshire. The clothing district around Tiverton and Exeter in Devon and west Somerset tended to make different kinds of cloth and is best regarded as distinct.
References
West Country Wikipedia
(Text) CC BY-SA