Covid-19
Wendy Levinson





Author








Understanding Medical Professionalism
Wendy Levinson MD OC is a Canadian physician and academic. She is the Chair of Choosing Wisely Canada, "a campaign to help physicians and patients engage in conversations about unnecessary tests, treatments and procedures". She is also Professor of Medicine at the University of Toronto.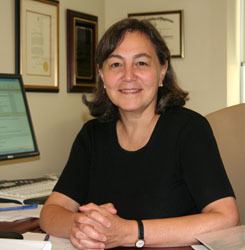 Born and raised in Toronto, she received a Bachelor of Science degree from the University of Toronto, a Diploma in Education from McGill University, and her MD from McMaster University in 1976. She is the past Sir John & Lady Eaton professor and Chair of Medicine in the Department of Medicine at the University of Toronto Faculty of Medicine. She is the lead author of Understanding Medical Professionalism as well as co-author of Goldman's Cecil Medicine's, 24th and 25th edition.
In 2013, she was awarded the Canadian Medical Association's May Cohen Award for Women Mentors. In 2014, she was made an Officer of the Order of Canada "for her contributions to promoting effective communication between physicians and patients, as well as for her sustained leadership in academic medicine".
Wendy Levinson Wikipedia