George Wood OBE (17 December 1894 in Jarrow, County Durham – 19 February 1979), known professionally as Wee Georgie Wood, was a British actor and comedian who appeared in films, plays and music hall revues. Wood, who was a dwarf, worked most his professional life in the guise of a child, appearing in comic and sentimental sketches. He also wrote a column in the weekly The Stage newspaper. He was a stalwart of the Savage Club.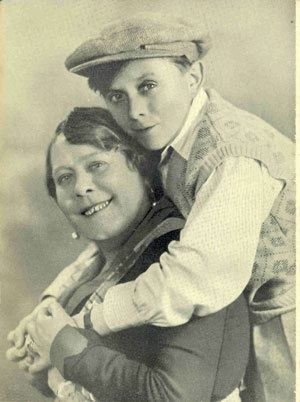 Wood, who, when fully grown, was 4 ft 9 in (1.45 m), started his long music hall and variety career at the age of five. Discovering that she had found her own home-made Eldorado, his mother managed his life off and on stage. Wood continued performing for over 50 years and was considered to have been one of the most successful pantomime stars of his era.
Wood was inducted into the prestigious show business charitable fraternity, the Grand Order of Water Rats and served as "King Rat" in 1936. Wood was awarded the OBE for services to the entertainment industry in the King's Birthday Honours List, which was announced on 24 June 1946. He died in London on 19 February 1979 aged 84.
Wee Georgie Wood is mentioned at the end of the song "Dig It" from the Beatles' album Let It Be. He's mentioned in Last of the Summer Wine episode "A Short Blast of Fred Astair" when Pearl tells her husband Howard he's not "big enough to be Wee Georgie Wood!".
Convict 99 (1919) - James, the office boy
Two Little Drummer Boys (1928)