Full Name

Jonas Sternberg







Born

29 May 1894 (

1894-05-29

)

Vienna, Austria-Hungary

Parent(s)

Moses (Morris) Sternberg

Died

December 22, 1969, Hollywood, California, United States

Books

Fun in a Chinese Laundry, The Blue Angel, Morocco, and Shanghai Express: Two Films, Macao, The Blue Angel: A Film

Spouse

Meri Otis Wilner (m. 1948–1969), Jean Avette McBride (m. 1945–1947), Riza Royce (m. 1926–1930)

Children

Nicholas Josef von Sternberg

Movies

The Blue Angel, Shanghai Express, The Scarlet Empress, The Devil Is a Woman, Blonde Venus




Similar People

Marlene Dietrich, Emil Jannings, George Bancroft, King Vidor, Heinrich Mann
Glamorous Clutter in the Films of Josef von Sternberg
Josef von Sternberg, (29 May 1894 – 22 December 1969) was an Austrian-American film director. His family emigrated permanently to the United States when he was fourteen, and he grew up in New York City. He started working at World Film Company in Fort Lee, New Jersey, where he was mentored by French director Emile Chautard.
Contents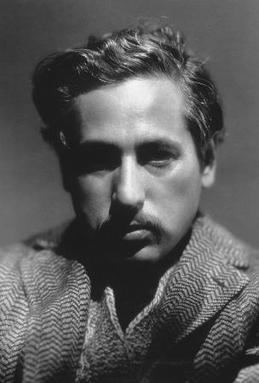 Sternberg started in Hollywood after making his first film as a director in 1925. Charlie Chaplin became interested in him, and had him direct a film. Sternberg worked on late silent films in the late 1920s, by which time he had adopted the use of "von" in his name, a pretension to aristocratic origins to which he had no claim. After working with the award-winning German star Emil Jannings, he was invited from Hollywood to Berlin in 1930 to make Germany's first feature-length full-talkie, Der blaue Engel (The Blue Angel), a coproduction between Paramount in the US and UFA in Germany, with Jannings and an unknown revue-artist, Marlene Dietrich. His encouragement of the latter's performances helped to create the Dietrich legend in the six additional films they made together in Hollywood. He was nominated for the Academy Award for Best Director for two of these, Morocco (1930) and Shanghai Express (1932).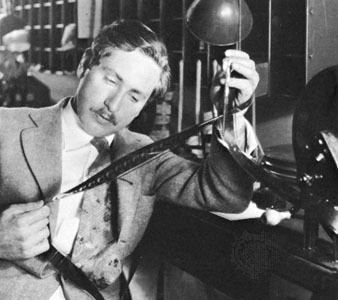 Early life and education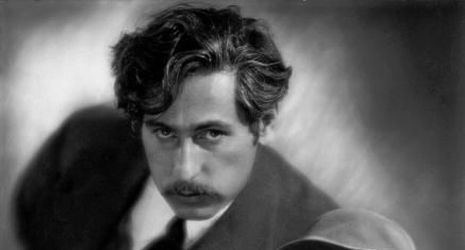 Josef von Sternberg was born Jonas Sternberg (some sources give "Jonas Stern" or "Josef Stern") in 1894 to a Jewish family in Vienna. When he was two years old, his father Moses (Morris) Sternberg, a former soldier in the army of Austria-Hungary, moved to the United States in search of work. The rest of the family emigrated and rejoined his father when Jonas was seven. Three years later, the entire family returned to Vienna. After Sternberg had turned fourteen, the family emigrated again to the United States, settling in New York City. His father found work there as a lace worker, but they struggled to survive. Sternberg learned English in public schools in New York, which were filled with immigrants.
Early career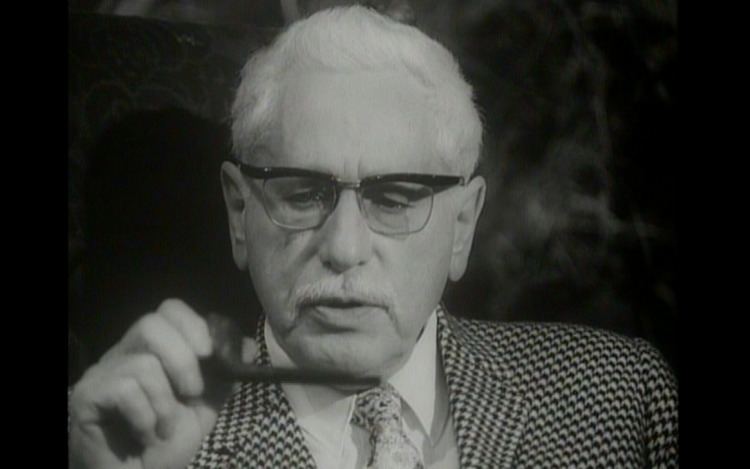 Sternberg dropped out of Jamaica High School and worked as an errand boy in a lace warehouse. He later obtained a job cleaning and repairing movie prints. By about 1915 he was working for William A. Brady at the World Film Company at Fort Lee, New Jersey. There he was mentored by Emile Chautard and other French-speaking directors and cinematographers at World. Chautard hired Sternberg as an assistant director in 1919 for a version of The Mystery of the Yellow Room. Sternberg made his directorial début in 1925 with The Salvation Hunters, considered by some historians to be the first American independent film.
Actor/co-producer Elliott Dexter added the nobiliary particle 'von' to Sternberg's name in 1925 during the production of By Divine Right, supposedly to "even up" the credits as they appeared on screen. Sternberg did not protest, as he liked the suggestion of comparison with director Erich von Stroheim, whom he greatly admired.
Charlie Chaplin was impressed by The Salvation Hunters, and encouraged Douglas Fairbanks and Mary Pickford to acquire the rights to it. Pickford asked Sternberg to direct a film with her as star, but rejected his first scenario. Chaplin commissioned him to write and direct A Woman of the Sea (also known as The Sea Gull), starring his former star and lover Edna Purviance, but later destroyed the film. Still photographs from A Woman of the Sea were published by Purviance's family in 2008.
Sternberg had some commercial success later in the 1920s at Paramount Pictures with the late-period silent films The Last Command and The Docks of New York (both 1928). These were both noted for their influential cinematography. His reputation was also advanced by a series of early gangster films including Underworld (1927) and Thunderbolt (1929).
Sternberg's career suffered a decline after Thunderbolt and he accepted an invitation to make a film in Germany. In 1929, Sternberg worked in Berlin, where he directed Der blaue Engel (The Blue Angel; 1930) in both German and English versions simultaneously. This became widely acclaimed. It was Sternberg's second film with the German actor Emil Jannings, who played the doomed Professor Rath. (The first was The Last Command.)
Sternberg cast the then little-known Marlene Dietrich as Lola Lola, the female lead; as a result, she became an international star overnight. He then invited her to the US, welcoming her with gifts including a green Rolls-Royce Phantom II. The car later appeared in their first US film, Morocco. Sternberg and Dietrich later continued to collaborate in the United States on six notable films: Morocco (1930), Dishonored (1931), Shanghai Express (1932), Blonde Venus (1932), The Scarlet Empress (1934), and The Devil is a Woman (1935). The Scarlet Empress is particularly celebrated for its atmospheric and suggestively demonic production design.
He also contributed to the glamorous image of stars such as Dietrich, Carole Lombard, Rita Hayworth and Dolores del Rio, helping to create and define this concept in Hollywood. Grace Moore starred in 1936 as Empress Elisabeth of Austria in his production The King Steps Out.
In 1932, Sternberg commissioned the architect Richard Neutra to design the 'Von Sternberg House', an avant-garde American modernist residence. Ayn Rand later bought it and lived in it. The house was eventually demolished in 1972 when a later owner decided to redevelop the lot.
Later career
Macao (1952) was Sternberg's last Hollywood film, and the next year his Anatahan (1953) was made in Japan. It is the story of a group of Japanese soldiers who refused to believe that the Second World War had ended. Sternberg wrote, narrated, photographed, and also directed the film. His last work, it had limited release and was a financial failure.
He had co-directed Jet Pilot (1957) in Hollywood while still under contract to producer Howard Hughes. It was released seven years after he completed it.
Between 1959 and 1963, Sternberg taught a course on film aesthetics at the University of California at Los Angeles, based on his own works. His students included Jim Morrison and Ray Manzarek, who went on to form the rock group The Doors. The group recorded songs referring to Sternberg. Manzarek describes Sternberg as "perhaps the greatest single influence on The Doors."
When not working in California, Sternberg lived in a house that he built for himself in Weehawken, New Jersey.
Sternberg wrote an autobiography, Fun in a Chinese Laundry (1965); the title was drawn from an early film comedy. He died in 1969 from a heart attack, aged 75. He was interred in the Westwood Village Memorial Park Cemetery in Westwood, California near several film studios.
Silent films
The Salvation Hunters (1925)
The Exquisite Sinner (1926, lost)
A Woman of the Sea (1926, also known as The Sea Gull or Sea Gulls, lost)
Underworld (1927)
The Last Command (1928)
The Dragnet (1928, lost)
The Docks of New York (1928)
The Case of Lena Smith (1929, lost)
Sound films
Thunderbolt (1929)
The Blue Angel (1930)
Morocco (1930)
Dishonored (1931)
An American Tragedy (1931)
Shanghai Express (1932)
Blonde Venus (1932)
The Scarlet Empress (1934)
The Devil is a Woman (1935)
Crime and Punishment (1935)
The King Steps Out (1936)
Sergeant Madden (1939)
The Shanghai Gesture (1941)
The Town (1943, short film)
Macao (1952)
Anatahan (1952–8, also known as The Saga of Anatahan)
Documentaries
The Fashion Side of Hollywood (1935)
Other projects
The Masked Bride (1925, directed with Christy Cabanne, uncredited)
It (1927, directed with Clarence G. Badger, uncredited)
Children of Divorce (1927, directed with Frank Lloyd, uncredited)
Street of Sin (1928, directed with Mauritz Stiller, uncredited)
I, Claudius (1937, unfinished)
The Great Waltz (1938, directed with Julien Duvivier, uncredited)
I Take This Woman (1940, directed with W.S. Van Dyke, uncredited)
Duel in the Sun (1946, directed with King Vidor, uncredited)
Jet Pilot (1957; Sternberg only directed a small portion of this film, in 1950, while still under contract to Howard Hughes)
References
Josef von Sternberg Wikipedia
(Text) CC BY-SA