War Chhod Na Yaar (English translation: Quit the War, Dude) is a 2013 Hindi Indian war comedy film directed and written by Faraz Haider and dialogues are written by Deepak Kingrani. The film was announced on 30 March 2013 with a launch party at Novotel Hotel in the presence of the lead actors, Sharman Joshi, Soha Ali Khan, Javed Jaffery, Sanjai Mishra, Dalip Tahil and Mukul Dev who play important characters in the film.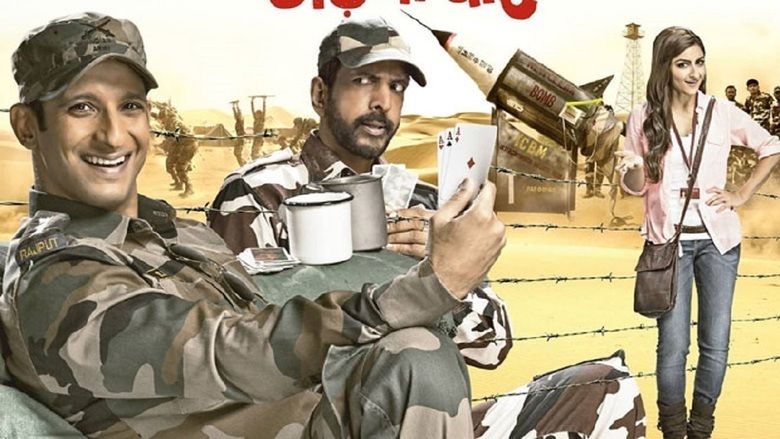 The treatment of the humour in War Chhod Na Yaar has many layers; mostly situational, sometimes spoofy, sometimes slapstick, sometimes tongue-in-cheek, and sometimes even over-the-top. The movie was produced by AOPL Entertainment Pvt Ltd and was released on 11 October 2013.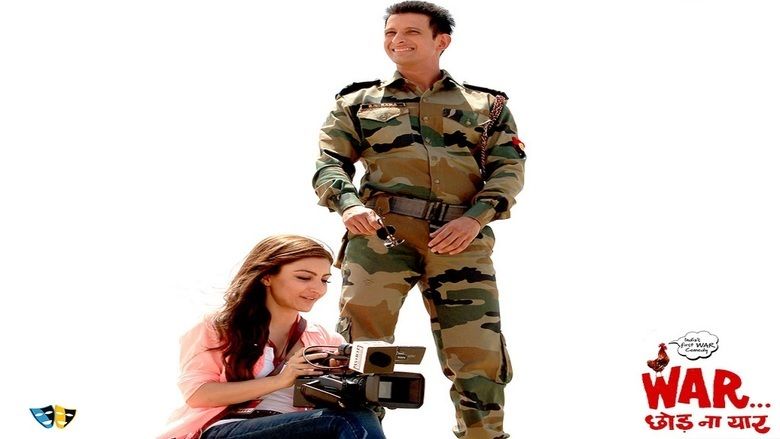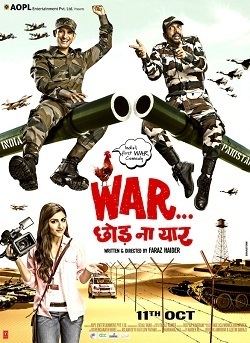 The film begins with Captain Rajveer Singh (Sharman Joshi) and Captain Quereshi (Javed Jaffrey) are captains of India and Pakistan playing cards with their partners at Indo-Pak border. Suddenly bomb explodes. Then the film flashbacks into seventeen hours before. At that time the Defense minister of India called Ruth Dutta (Soha Ali Khan), the reporter of GBC news to talk about some important top secret. He reveals that after two days war will be declared between India and Pakistan.Fourteen hours before, Defense minister of Pakistan with Pakistani General contacts Defense minister of China for some help. Defense minister of China tells that he will attack New Delhi with a nuclear bomb . At Indo-Pak border Pakistan army are becoming very lazy. Then don't want to pay attention to commander Khan(Sanjai Mishra). Captain Rajveer Singh (Sharman Joshi) and Captain Quereshi (Javed Jaffery) are battalion captains of India and Pakistan – two countries forever embroiled in conflict and turmoil with each other. However, on the actual battle-field, Raj and Quereshi and his troops form an unlikely friendship and camaraderie, reared on a love for conversations and playing antakshari(a game)of Hindi film songs and non-veg food. Midst them, arrives Ruth Dutta (Soha Ali Khan), an ambitious TV reporter, assigned to make a documentary on the lives of the soldiers of these two sides, as reported from on-ground. But when war is announced between these two countries, the easy friendship between the two sides is tested and conspiracy theories are hatched – all with hilarious results. In the end, the question which haunts everybody is : why the war and to what extent ?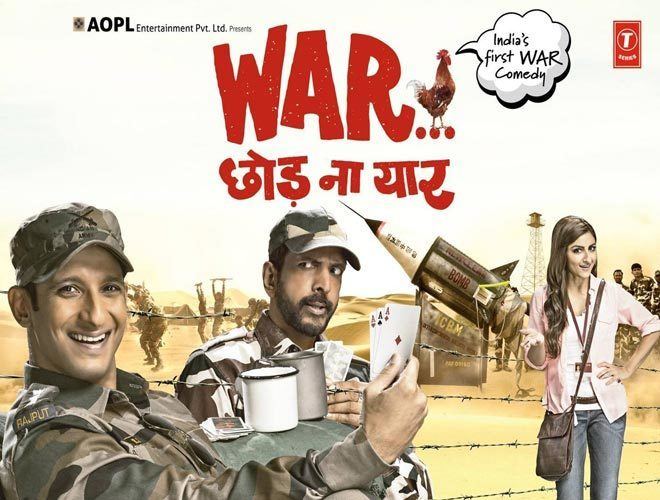 Sharman Joshi as Captain Rajveer Singh Rana of Indian Army
Soha Ali Khan as Ruth Dutta, Reporter of GBC news
Javed Jaffrey as Captain Qureshi of Pakistan Army
Dalip Tahil as Defence Minister of India/Pakistan/China and United States
Mukul Dev as Ghuspetia
Sanjai Mishra as Commander Khan of Pakistan Army
Vivek Rana as Lt. Sahil Khatri
Avantika Khattri as Sakshi
Manoj Pahwa as Pakistani General
Badrul Islam as Gaderya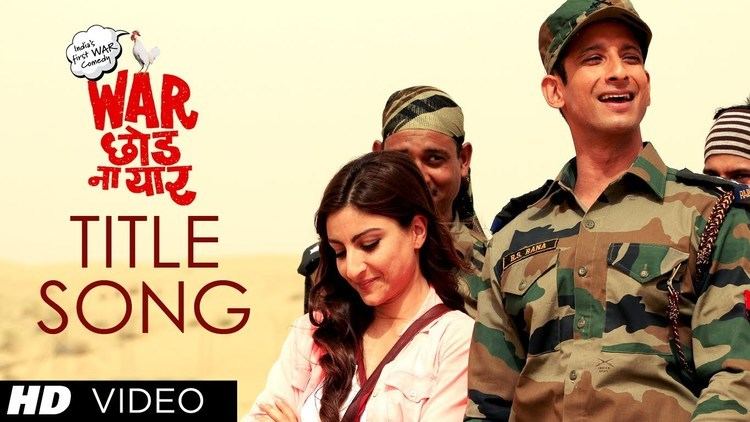 Mumbai, 12 August 2013: War Chhod Na Yaar is Faraz Haider's maiden venture and he's leaving no stone unturned in making the film as authentic as possible. A major portion of the film is shot in the deserts of Rajasthan so that the viewer can be as close to a war like zone as possible. "We did not want to shoot in a studio or recreate a set because I wanted to keep it really authentic," Haider said.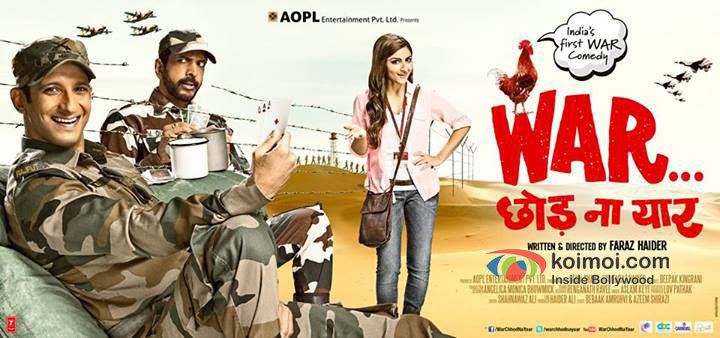 The movie opened to some decent reception. Bollywood3 stated that the concept of the film is absolutely unique and new to Indian movie-goers. It also added that apart from what the country sees and feels about the warring relationship between India and Pakistan, a different side has been showcased. The movie managed to make 70 million by end of 4th day.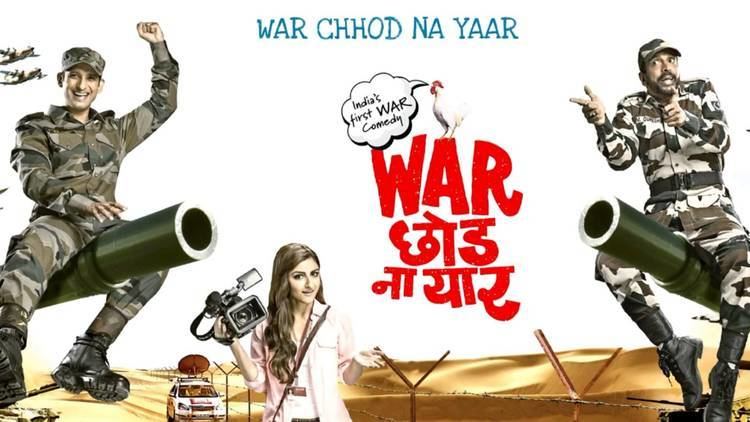 The Soundtrack of the film was released on 23 September 2013 along with its trailer with music composed by Aslam Keyi and lyrics by Bebak Amrohi, Azeem Shirazi & Faraz Haider.