India




Marathi




Maharashtra




Yavatmal



Wani is a town and a municipal council in Yavatmal district in the Indian state of Maharashtra.
Wani is located at the eastern edge of Yavatmal District about 105 km from Yavatmal. It is on the Yavatmal-Chandrapur Road, nearly 55 km from Chandrapur and 135 km from Nagpur.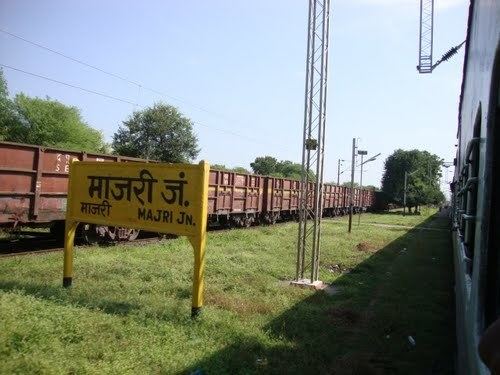 The only train that stops in Wani is the Nandigram Express (11401/11402) which connects to Nagpur. The next nearest railway station is in Warora.
Other schools:
Vivekanand Vidyalay Junior College and High School,Wani (D.M.Thawari)
Wani Public School,Wani
Adarsh Highschool, Wani
Gurupeeth primary English medium school,jain layout, wani
Lokamanya Tilak Mahavidyalay, Wani
Lions English Medium High School
Swarnleela International School
Shikshan Prasarak Mandal Junior College and High School
Janata Highschool Junior College and High School
Bal Vidya Mandir
Mata Yashoda Primary School
Macroon Students Academy
Noorjahan Begum Salam Ahmed College of Arts and Commerce
Wani has a Palika (municipal) market near the Ambedkar Square.
The Shri Ranganathaswamy Temple situated here is visited by devotees between Falguna Vadya and Chaitra Sudha.
Wani, Maharashtra Wikipedia
(,)http://imgcash3.imageshack.us/img339/3535/dscn0762l.jpg(,)http://mw2.google.com/mw-panoramio/photos/medium/48050689.jpg(,)http://mw2.google.com/mw-panoramio/photos/medium/47298921.jpg(,)http://mw2.google.com/mw-panoramio/photos/medium/24924301.jpg(,)http://mw2.google.com/mw-panoramio/photos/medium/48036158.jpg(,)http://mw2.google.com/mw-panoramio/photos/medium/48036151.jpg(,)http://mw2.google.com/mw-panoramio/photos/medium/38893236.jpg(,)http://mw2.google.com/mw-panoramio/photos/medium/48497880.jpg
(,)https://s-media-cache-ak0.pinimg.com/736x/16/91/a9/1691a9e4d9141b7d802db2abbd5225b2.jpg(,)http://upload.wikimedia.org/wikipedia/commons/6/6a/Khandesh_Map.jpg(,)http://i614.photobucket.com/albums/tt226/WarrenSenders/Yavatmal%25201985/Yavatmal016.jpg(,)http://www.ebharat.in/sites/default/files/imagecache/node_preview/sites/default/files/800px-Gunjechamaroti-Wani.jpg(,)http://i614.photobucket.com/albums/tt226/WarrenSenders/Maharashtramap001.jpg