Covid-19
Polish




Gasherbrum III




Mountain climber




Wanda Rutkiewicz




Mountaineer






February 4, 1943 (

1943-02-04

)

Plunge, Lithuania




last woman to half climb everst




May 13, 1992, Kangchenjunga, Lelep, Nepal




Wroclaw University of Technology




Michal Rutkiewicz, Nina Rutkiewicz, Jurek Rutkiewicz




Knight's Cross of the Order of Polonia Restituta




Jerzy Kukuczka, Krzysztof Wielicki, Anna Czerwinska, Kinga Baranowska, Artur Hajzer
Wanda Rutkiewicz [/ˈvanda rutˈkievitʂ/] (February 4, 1943 – May 12–13, 1992) was a Polish mountain climber. She was the first woman to successfully climb summit K2.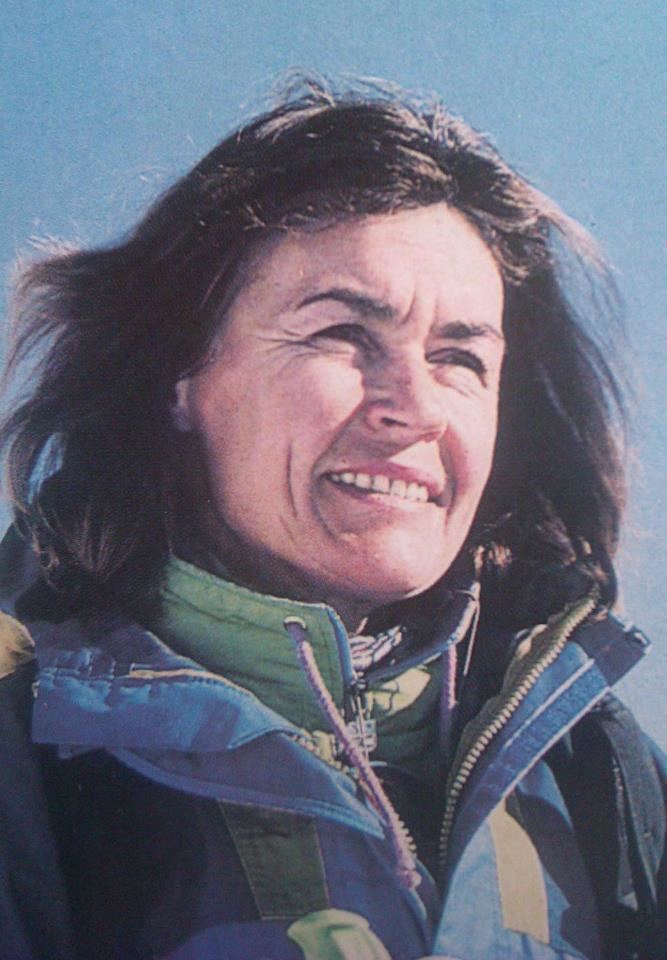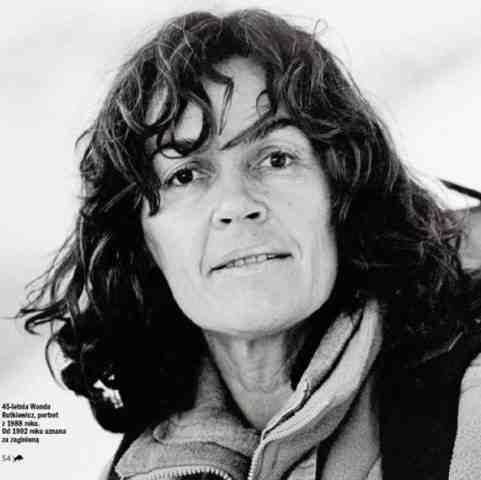 Rutkiewicz was born in a Polish family in Plungė, Lithuania. After World War II, her family chose to leave for Poland, settling in Wrocław in southwestern Poland's Recovered Territories, where she graduated from Wroclaw University of Technology as an electrical engineer.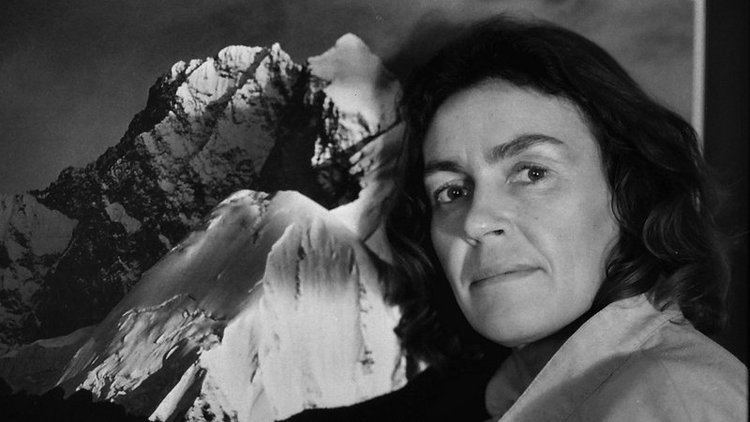 She began climbing on the rocks near the Janowice Wielkie - Falcon Mountains (Polish: Góry Sokole).
Rutkiewicz rode Junak, the heaviest Polish motorcycle, which indirectly contributed to her interest in climbing. One summer day in 1961, it ran out of fuel. She started waving to people passing her vehicle. The man riding the motorcycle which stopped to help was travelling with a colleague Bogdan Jankowski, who had been climbing for two years. This meeting resulted in their climbing of the Falcon Mountains.
On 16 October 1978, she became the third woman, the first Pole, and the first European woman to reach the summit of Mount Everest. In 1986 she became the first woman to successfully climb K2, which she did without supplemental oxygen, as part of a small expedition led by Lilliane and Maurice Barrard. Her triumph was marred when both the Barrards died on the descent, becoming two of thirteen climbers to die on K2 that summer.
Rutkiewicz's goal was to become the first woman to summit all fourteen of the eight-thousanders. During her climbing life she successfully summitted the following mountains:
1978 - Mount Everest
1985 - Nanga Parbat
1986 - K2
1987 - Shishapangma
1989 - Gasherbrum II
1990 - Gasherbrum I
1991 - Cho Oyu
1991 - Annapurna I
1992 - Kangchenjunga (uncertain)
It was while climbing Kangchenjunga that 49-year-old Rutkiewicz was last seen alive by Mexican climber Carlos Carsolio. She was sheltering at high altitude on the north-west face, during her attempted ascent of what would have been her ninth eight-thousander. At that moment Rutkiewicz was physically weakened and not able to make a rational decision that could have saved her life. Carsolio said that he didn't have the mental strength left to convince her to descend because he was weakened as well.
It was thought that the body was found on the south-west face of the mountain in 1995 by Fausto de Stefani, Marco Galezzi and Silvio Mondinelli, suggesting that she had climbed up the north-west ridge to a point very close to the summit before falling down the south-west side. However, more detailed analysis of the findings by the Italian climbers, such as colour of clothing and presence of Bulgarian-made tablets with the body, indicate that most likely it was the body of Bulgarian climber Yordanka Dimitrova, who was killed by an avalanche on the south-west face of Kangchenjunga in October 1994. It is not known if Rutkiewicz summitted Kangchenjunga. If she did so, she would have been the first woman to reach the top of the world's three highest mountains. Rutkiewicz's body has still not been found.
Wanda Rutkiewicz Wikipedia