Occupation

Actor




Role

Actor




Years active

1925–78




Height

1.88 m




Political party

Republican


Children

Edna Pidgeon Atkins




Name

Walter Pidgeon








Full Name

Walter Davis Pidgeon




Born

September 23, 1897 (

1897-09-23

) Saint John, New Brunswick, Canada


Died

September 25, 1984, Santa Monica, California, United States


Spouse

Ruth Walker (m. 1931–1984), Edna Muriel Pickles (m. 1919–1921)




Movies

Forbidden Planet, Mrs Miniver, How Green Was My Valley, Man Hunt, Blossoms in the Dust




Similar People

Greer Garson, Anne Francis, Fred M Wilcox, Teresa Wright, Mervyn LeRoy
Walter pidgeon days of wine and roses
Walter Davis Pidgeon (September 23, 1897 – September 25, 1984) was a Canadian actor who starred in many films, including How Green Was My Valley, Mrs. Miniver, The Bad and the Beautiful, Forbidden Planet, Advise & Consent, Voyage to the Bottom of the Sea, Funny Girl and Harry in Your Pocket.
Contents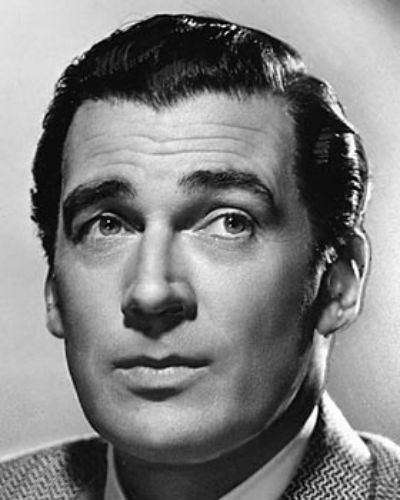 What s my line dan topping walter pidgeon aug 26 1956
Early life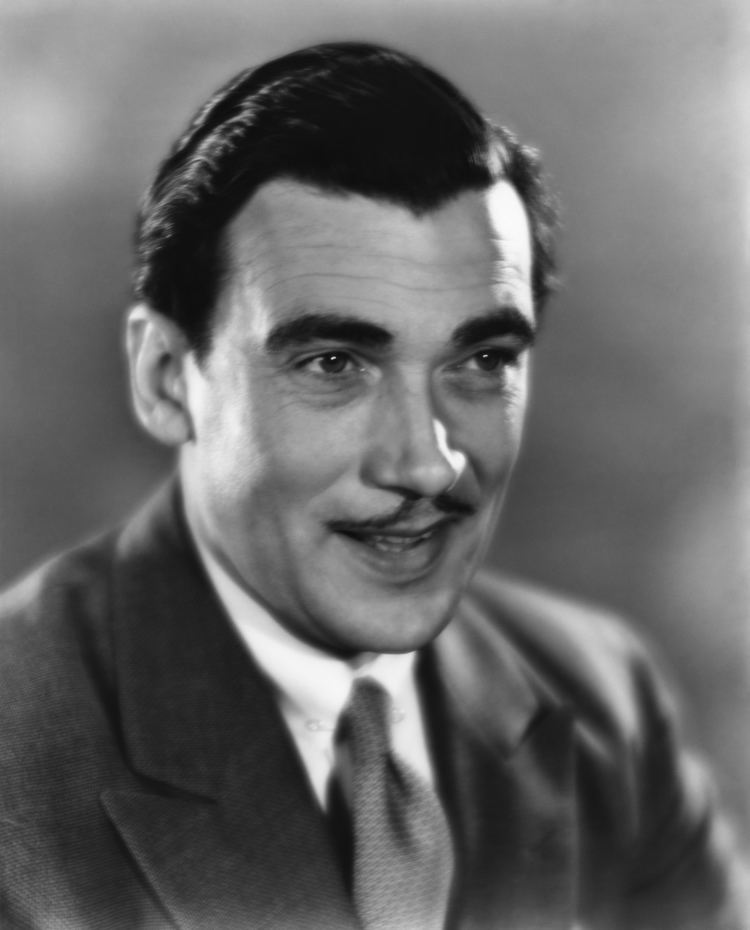 Born in Saint John, New Brunswick, Canada, Pidgeon was the son of Hannah (née Sanborn), a housewife, and Caleb Burpee Pidgeon, a haberdasher. His brother, Larry, was an editorial writer for the Santa Barbara News-Press.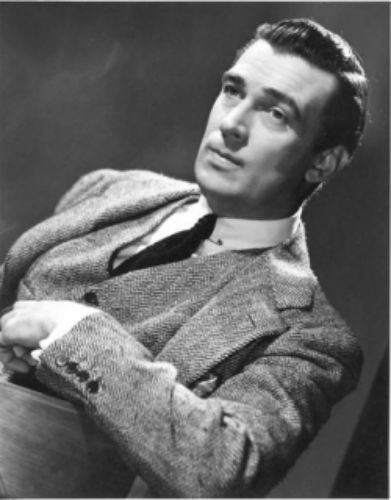 Pidgeon attended local schools and the University of New Brunswick, where he studied law and drama. His university education was interrupted by World War I, and he enlisted in the 65th Battery, Royal Regiment of Canadian Artillery. He never saw action, however, as he was severely injured in an accident when he was crushed between two gun carriages and spent seventeen months in a military hospital. Following the war, he moved to Boston, Massachusetts, where he worked as a bank runner, at the same time studying voice at the New England Conservatory of Music.
Career
Discontented with banking, Pidgeon moved to New York City, where he walked into the office of E.E. Clive, announced that he could act and sing and could prove it. After acting on stage for several years, he made his Broadway debut in 1925. Pidgeon made a number of silent films in the 1920s. He became a huge star with the arrival of talkies, thanks to his singing voice. He starred in extravagant early Technicolor musicals, including The Bride of the Regiment (1930), Sweet Kitty Bellairs (1930), Viennese Nights (1930) and Kiss Me Again (1931). He became associated with musicals, and when the public grew weary of them his career began to falter.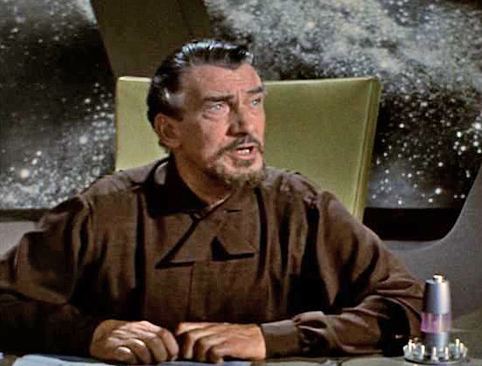 In 1935 he took a break from Hollywood and did a stint on Broadway, appearing in the plays Something Gay, Night of January 16th, and There's Wisdom in Women. When he returned to movies, he was relegated to playing secondary roles in films like Saratoga and The Girl of the Golden West. One of his better known roles was in The Dark Command, where he portrayed the villain (loosely based on American Civil War guerrilla William C. Quantrill) opposite John Wayne, Claire Trevor, and a young Roy Rogers.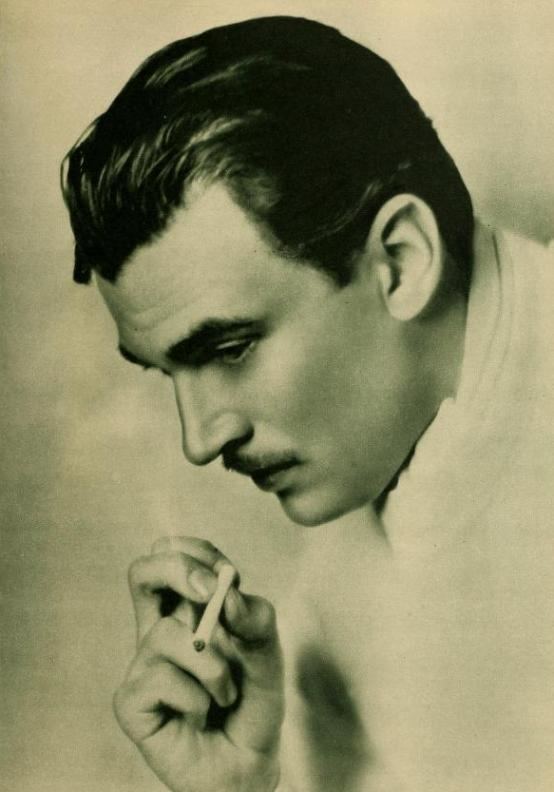 It was not until he starred in the Academy Award-winning Best Picture How Green Was My Valley (1941) that his popularity returned. He then starred opposite Greer Garson in Blossoms in the Dust (1941), Mrs. Miniver (1942) (for which he was nominated for the Academy Award for Best Actor) and its sequel, The Miniver Story in 1950. He was also nominated in 1944 for Madame Curie, again opposite Garson. His partnership with her continued throughout the 1940s and into the 1950s with Mrs. Parkington (1944), Julia Misbehaves (1948), That Forsyte Woman (1949), and finally Scandal at Scourie (1953). He also starred as Chip Collyer in the comedy Week-End at the Waldorf (1945) and later as Colonel Michael S. 'Hooky' Nicobar, who was given the difficult task of repatriating Russians in post-World War II Vienna in the drama film The Red Danube (1949).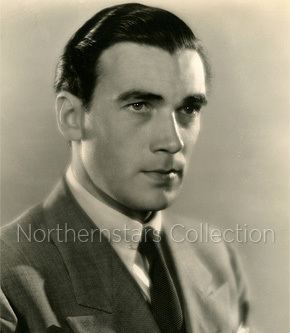 Although he continued to make films, including The Bad and the Beautiful and Forbidden Planet, Pidgeon returned to work on Broadway in the mid-1950s after a 20-year absence. He was featured in Take Me Along with Jackie Gleason and received a Tony Award nomination for the musical play. In 1962, he portrayed General Augustus Perry in the episode "The Reunion" on CBS's Rawhide. He continued making films, playing Admiral Harriman Nelson in 1961's Voyage to the Bottom of the Sea, James Haggin in Walt Disney's Big Red (1962), and the Senate Majority Leader in Otto Preminger's Advise & Consent. His role as Florenz Ziegfeld in Funny Girl (1968) was well received. Later, he played Casey, James Coburn's sidekick, in Harry in Your Pocket (1973).
Pidgeon guest-starred in the episode "King of the Valley" (November 26, 1959) of CBS's Dick Powell's Zane Grey Theater. Pidgeon played Dave King, a prosperous rancher who quarrels with his banker over a $10,000 loan. When the banker dies of a heart attack on the job after a confrontation with King, it is discovered that the bank is missing $50,000. Leora Dana plays Anne Coleman, the banker's widow and the rancher's former paramour. The banker lost the funds with a bad investment, but the irate and uninformed townspeople are blaming King.
His other television credits included Breaking Point, The F.B.I., Marcus Welby, M.D., and Gibbsville. In 1963 he guest-starred as corporate attorney Sherman Hatfield in the fourth of four special episodes of Perry Mason while Raymond Burr was recovering from surgery. In 1965, he played the king in Rodgers and Hammerstein's CBS TV movie production of Cinderella, starring Leslie Ann Warren. Pidgeon was active in the Screen Actors Guild (SAG), and served as president from 1952-57. He tried to stop the production of Salt of the Earth, which was made by a team that had been blacklisted during the Red Scare. Pidgeon retired from acting in 1977.
Pidgeon became a United States citizen on December 24, 1943.
Death
He died on September 25, 1984 in Santa Monica, California two days after his 87th birthday, following a series of strokes.
Legacy
Walter Pidgeon has a star on the Hollywood Walk of Fame at 6414 Hollywood Blvd.
Personal life
Pidgeon married twice. In 1919, he wed the former Edna Muriel Pickles, who died in 1921 during the birth of their daughter, also named Edna. In 1931, Pidgeon married his secretary, Ruth Walker, to whom he remained married until his death.
A Republican, in 1944, he joined other celebrity Republicans at a rally in the Los Angeles Coliseum arranged by David O. Selznick in support of the Dewey−Bricker ticket as well as Governor Earl Warren of California, who would be Dewey's running mate in 1948. The gathering drew 93,000, with Cecil B. DeMille as the master of ceremonies and short speeches by Hedda Hopper and Walt Disney. Despite the good turnout at the rally, most Hollywood celebrities who took a public position sided with the Roosevelt-Truman ticket.
Filmography
Actor
1976
Two-Minute Warning
as
The Pickpocket
1976
Gibbsville (TV Series)
as
Charles Kinsworth
- How Old, How Young (1976) - Charles Kinsworth
1976
Won Ton Ton: The Dog Who Saved Hollywood
as
Grayson's Butler
1976
Ellery Queen (TV Series)
as
Hamilton Drew
- The Adventure of the Disappearing Dagger (1976) - Hamilton Drew
1976
The Lindbergh Kidnapping Case (TV Movie)
as
Judge Trenchard
1975
Murder on Flight 502 (TV Movie)
as
Charlie Parkins
1975
You Lie So Deep, My Love (TV Movie)
as
Uncle Joe Padway
1974
The Girl on the Late, Late Show (TV Movie)
as
John Pahlman
1974
Live Again, Die Again (TV Movie)
as
Thomas Carmichael
1974
The Snoop Sisters (TV Series)
as
Keith Follett
- Fear Is a Free-Throw (1974) - Keith Follett
1973
Harry in Your Pocket
as
Casey
1973
The Neptune Factor
as
Dr. Samuel Andrews
1972
Skyjacked
as
Senator Arne Lindner
1972
The Screaming Woman (TV Movie)
as
Dr. Amos Larkin
1971
Dan August (TV Series)
as
Judge Anderson
- The Law (1971) - Judge Anderson
1971
Marcus Welby, M.D. (TV Series)
as
Professor Bayliss
- A Passing of Torches (1971) - Professor Bayliss
1970
Bracken's World (TV Series)
as
Cameo
- Diffusion (1970) - Cameo
1970
The Mask of Sheba (TV Movie)
as
Dr. Max van Condon
1970
House on Greenapple Road (TV Movie)
as
Mayor Jack Parker
1969
Medical Center (TV Series)
as
Ambassador Bill Evarts
- The Fallen Image (1969) - Ambassador Bill Evarts
1969
Rascal
as
Sterling North (voice)
1968
Funny Girl
as
Florenz Ziegfeld
1968
The Vatican Affair
as
Il professore Herbert Cummings - un studioso illustre di cose vaticane
1968
The Danny Thomas Hour (TV Series)
as
Jason Merrill
- My Pal Tony (1968) - Jason Merrill
1967
The F.B.I. (TV Series)
as
Leo Roland
- The Executioners: Part 2 (1967) - Leo Roland
- The Executioners: Part 1 (1967) - Leo Roland
1967
Warning Shot
as
Orville Ames
1967
How I Spent My Summer Vacation (TV Movie)
as
Lewis Gannet
1965
Cinderella (TV Movie)
as
King
1965
Burke's Law (TV Series)
as
B.G. Perkins
- Who Killed Mother Goose? (1965) - B.G. Perkins
1964
Daniel Boone (TV Series)
as
Lord Dunsmore
- Not in Our Stars (1964) - Lord Dunsmore
1964
Mr. Kingston (TV Movie)
1964
The Reporter (TV Series)
- Rachel's Mother (1964)
1964
Dr. Kildare (TV Series)
as
Dr. Charles Priest
- Never Too Old for the Circus (1964) - Dr. Charles Priest
1963
Breaking Point (TV Series)
as
Leon Manville
- The Gnu, Now Almost Extinct (1963) - Leon Manville
1963
Perry Mason (TV Series)
as
Sherman Hatfield
- The Case of the Surplus Suitor (1963) - Sherman Hatfield
1963
The Shortest Day
as
Ernest Hemingway (uncredited)
1963
Two Colonels
as
Colonello Timothy Henderson
1962
Advise & Consent
as
Senate Majority Leader
1962
Rawhide (TV Series)
as
General Augustus Perry
- Reunion (1962) - General Augustus Perry
1962
Checkmate (TV Series)
as
John Baker
- Death Beyond Recall (1962) - John Baker
1961
Voyage to the Bottom of the Sea
as
Adm. Harriman Nelson
1960
The Ed Sullivan Show (TV Series)
as
Sketch Actor
- Episode #14.6 (1960) - Sketch Actor
1958
Zane Grey Theatre (TV Series)
as
Dave King / Jess Clark
- King of the Valley (1959) - Dave King
- Pressure Point (1958) - Jess Clark
1959
Meet Me in St. Louis (TV Movie)
as
Mr. Alonzo Smith
1958
Swiss Family Robinson (TV Movie)
as
Father
1956
These Wilder Years
as
James Rayburn
1956
The Rack
as
Col. Edward W. Hall, Sr.
1956
Forbidden Planet
as
Dr. Morbius
1955
The Glass Slipper
as
Narrator (voice, uncredited)
1955
Hit the Deck
as
Rear Adm. Daniel Xavier Smith
1954
Deep in My Heart
as
J.J. Shubert
1954
The Last Time I Saw Paris
as
James Ellswirth
1954
Men of the Fighting Lady
as
Comdr. Kent Dowling
1954
Executive Suite
as
Frederick Y. Alderson
1953
Dream Wife
as
Walter McBride
1953
Scandal at Scourie
as
Patrick J. McChesney
1952
The Bad and the Beautiful
as
Harry Pebbel
1952
Million Dollar Mermaid
as
Frederick Kellerman
1952
The Sellout
as
Haven D. Allridge
1951
The Unknown Man
as
Dwight Bradley Masen
1951
Quo Vadis
as
Narrator (voice, uncredited)
1951
Calling Bulldog Drummond
as
Maj. Hugh 'Bulldog' Drummond
1951
Soldiers Three
as
Col. Brunswick
1950
The Miniver Story
as
Clem Miniver
1949
That Forsyte Woman
as
Young Jolyon Forsyte
1949
The Red Danube
as
Col. Michael 'Hooky' Nicobar
1948
Command Decision
as
Maj. Gen. Roland Goodlow Kane
1948
Julia Misbehaves
as
William Sylvester Packett
1947
If Winter Comes
as
Mark Sabre
1947
Cass Timberlane
as
Walter Pidgeon - Party Guest (uncredited)
1946
The Secret Heart
as
Chris Matthews
1946
Holiday in Mexico
as
Jeffrey Evans
1945
Week-End at the Waldorf
as
Chip Collyer
1944
Mrs. Parkington
as
Major Augustus Parkington
1943
Madame Curie
as
Pierre Curie
1943
The Youngest Profession
as
Walter Pidgeon
1942
White Cargo
as
Harry Witzel
1942
Mrs. Miniver
as
Clem Miniver
1941
Design for Scandal
as
Jeff Sherman
1941
How Green Was My Valley
as
Mr. Gruffydd
1941
Blossoms in the Dust
as
Sam Gladney
1941
Man Hunt
as
Captain Alan Thorndike
1940
Flight Command
as
Squadron Comdr. Bill Gary
1940
Sky Murder
as
Nick Carter
1940
Phantom Raiders
as
Nick Carter
1940
Dark Command
as
William 'Will' Cantrell
1940
It's a Date
as
John Arlen
1940
The House Across the Bay
as
Tim Nolan
1940
I Take This Woman
as
Phil Mayberry (scenes deleted)
1939
Nick Carter, Master Detective
as
Nick Carter / Robert Chalmers
1939
Stronger Than Desire
as
Tyler Flagg
1939
6, 000 Enemies
as
Steve Donegan
1939
Society Lawyer
as
Christopher Durant
1938
Listen, Darling
as
Richard Thurlow
1938
Too Hot to Handle
as
Bill Dennis
1938
The Shopworn Angel
as
Sam Bailey
1938
The Girl of the Golden West
as
Jack Rance
1937
A Girl with Ideas
as
Mickey McGuire
1937
My Dear Miss Aldrich
as
Ken Morley
1937
Saratoga
as
Hartley Madison
1937
As Good as Married
as
Fraser James
1937
Girl Overboard
as
Paul Stacey
1937
She's Dangerous
as
Dr. Scott Logan
1936
Fatal Lady
as
David Roberts
1936
Big Brown Eyes
as
Richard Morey
1934
Good Badminton (Short)
as
Walter
1934
Journal of a Crime
as
Florestan
1933
The Kiss Before the Mirror
as
Lucy's Lover
1931
Kiss Me Again
as
Paul de St. Cyr
1930
Going Wild
as
'Ace' Benton
1930
Viennese Nights
as
Franz von Renner
1930
The Gorilla
as
Arthur Marsden
1930
Sweet Kitty Bellairs
as
Lord Varney
1930
Bride of the Regiment
as
Col. Vultow
1930
Show Girl in Hollywood
as
Walter Pidgeon - Premiere Emcee (uncredited)
1929
A Most Immoral Lady
as
Tony Williams
1929
Her Private Life
as
Ned Thayer
1928
Melody of Love
as
Jack Clark
1928
Clothes Make the Woman
as
Victor Trent
1928
Turn Back the Hours
as
Philip Drake
1928
Woman Wise
as
United States Consul
1928
The Gateway of the Moon
as
Arthur Wyatt
1927
The 13th Juror
as
Richard Marsden
1927
The Heart of Salome
as
Monte Carroll
1926
Marriage License?
as
Paul
1926
Old Loves and New
as
Clyde Lord Geradine
1926
The Outsider
as
Basil Owen
1926
Mannequin
as
Martin Innesbrook
Soundtrack
1965
Cinderella (TV Movie) (performer: "Do I Love You Because You're Beautiful?" (reprise))
1959
Meet Me in St. Louis (TV Movie) (performer: "Meet Me In St. Louis", "You And I" - uncredited)
1956
The Rack ("The Last Time I Saw Paris", uncredited)
1950
The Miniver Story (performer: "Ol' Man River" - uncredited)
1949
The Red Danube (performer: "Row, Row, Row Your Boat", "You've Got to See Mamma Ev'ry Night (or You Can't See Mamma at All)", "Onward, Christian Soldiers" - uncredited)
1948
Julia Misbehaves (performer: "Wonderful One", "O Sole Mio" (1898) - uncredited)
1944
Mrs. Parkington (performer: "Sweetly She Sleeps, My Alice Fair" (1851) - uncredited)
1943
Madame Curie ("Auprès de ma Blonde", uncredited)
1942
White Cargo (performer: "There's No Place Like Home (Home, Sweet Home)" (1823) - uncredited)
1941
Design for Scandal ("Wonderful One" (1923), "Daisy Bell (A Bicycle Built For Two)" (1892), uncredited) / (performer: "Daisy Bell (A Bicycle Built For Two)" (1892) - uncredited)
1941
Blossoms in the Dust (performer: "Let Me Call You Sweetheart" - uncredited)
1939
Stronger Than Desire (performer: "Three Blind Mice" - uncredited)
1938
Listen, Darling ("On the Bumpy Road to Love" (1938), "Ten Pins in the Sky" (1938)) / (performer: "Ten Pins in the Sky" (1938))
1938
Man-Proof (performer: "On a Sunday Afternoon" - uncredited)
1931
Kiss Me Again (performer: "Kiss Me Again" (1905), "Tomorrow May Bring Doubts and Tears" (1905) - uncredited)
1930
Sweet Kitty Bellairs (performer: "My Love, I'll Be Waiting for You" (1930), "Tally Ho" (1930), "You, I Love But You" (1930) - uncredited)
Self
2009
Rogue Male: The Making of 'Man Hunt' (Video documentary short)
as
Captain Thorndike
1976
AFI Life Achievement Award (TV Series)
as
Self
- AFI Life Achievement Award: A Tribute to William Wyler (1976) - Self
1975
The Lion Roars Again (Documentary short)
as
Self
1971
The Merv Griffin Show (TV Series)
as
Self - Guest / Self
- Episode dated 19 February 1975 (1975) - Self - Guest
- Tribute to director Tay Garnett (1974) - Self
- A Salute to William Wyler with special guests: Bette Davis and Olivia de Havilland (1973) - Self - Guest
- Premier (1971) - Self
1972
This Is Your Life (TV Series)
as
Self
- Louise Tracy (1972) - Self
1967
The Joey Bishop Show (TV Series)
as
Self - Guest
- Episode #1.75 (1967) - Self - Guest
1966
I've Got a Secret (TV Series)
as
Self - Guest
- Episode dated 28 November 1966 (1966) - Self - Guest
1956
What's My Line? (TV Series)
as
Self - Mystery Guest / Self - Guest Panelist
- Arlene Francis' Broadway Co-Stars in "Dinner at Eight" (1966) - Self - Mystery Guest
- Walter Pidgeon (1962) - Self - Mystery Guest
- Ted Atkinson & Fernando Lamas (1957) - Self - Guest Panelist
- Floyd Patterson & Vincent Price (1956) - Self - Guest Panelist
- Marisa Pavan (1956) - Self - Guest Panelist
- Del Webb and Daniel Topping & Walter Pidgeon (1956) - Self - Mystery Guest
1966
The Tonight Show Starring Johnny Carson (TV Series)
as
Self - Guest
- John V. Lindsay, Walter Pigeon, Phyllis Newman (1966) - Self - Guest
1962
The Tonight Show (TV Series)
as
Self - Guest
- Episode #1.4 (1962) - Self - Guest
1962
The Tonight Show Starring Jack Paar (TV Series)
as
Self
- Episode #5.115 (1962) - Self
1961
The 18th Annual Golden Globe Awards (TV Special)
as
Self - Presenter
1958
The Milton Berle Show (TV Series)
as
Self / General Collins
- Eydie Gorme, Walter Pidgeon (1958) - Self / General Collins
- December 17 (1958) - Self
1958
The All-Star Christmas Show (TV Special)
as
Self
1958
The Patti Page Oldsmobile Show (TV Series)
as
Self
- Episode #1.1 (1958) - Self
1958
The Dinah Shore Chevy Show (TV Series)
as
Self - Guest
- Episode #2.30 (1958) - Self - Guest
1954
The Ed Sullivan Show (TV Series)
as
Self
- Johnnie Ray, Walter Pidgeon, Sugar Ray Robinson, Gene Fulmer, Ruth Matteson, James Melton, The Vagabonds, Dewey 'Pigmeat' Markham, Allen & DeWood (1957) - Self
- MGM's 30th Anniversary Tribute (1954) - Self
1957
America After Dark (TV Series)
as
Self - Guest
- Episode #1.13 (1957) - Self - Guest
1957
Perry Como's Kraft Music Hall (TV Series)
as
Self
- Walter Pidgeon, Gertrude Berg, Brenda Lee, The Tokayers, Johnny Puleo & His Harmonica Gang (1957) - Self
1956
MGM Parade (TV Series documentary)
as
Self - Host / Dr. Edward Morbius
- Episode #1.34 (1956) - Self - Host
- Episode #1.33 (1956) - Self - Host
- Episode #1.32 (1956) - Self - Host
- Episode #1.29 (1956) - Self - Host
- Episode #1.28 (1956) - Self - Host / Dr. Edward Morbius
- Episode #1.31 (1956) - Self - Host
- Episode #1.30 (1956) - Self - Host
- Episode #1.27 (1956) - Self - Host
1955
Walter Pidgeon Announcement (Documentary short)
as
Self
1952
Olympic Fund Telethon (TV Special)
as
Self
1952
The Hoaxters (Short documentary)
as
Narrator (voice)
1950
Screen Actors (Documentary short)
as
Self (uncredited)
1949
The Actor's Society Benefit Gala (TV Special)
as
Self - Performer
1946
The American Creed (Short)
as
Self
1941
Meet the Stars #3: Variety Reel #1 (Documentary short)
as
Self
1940
Meet the Stars #1: Chinese Garden Festival (Documentary short)
as
Self
1930
An Intimate Dinner in Celebration of Warner Bros. Silver Jubilee (Short)
as
Self
Archive Footage
2017
Scotty and the Secret History of Hollywood (Documentary)
as
Self - Actor
2015
Compression (TV Series documentary)
- Compression Advise and Consent de Otto Preminger (2015)
2012
Hitchcock
as
Chris Matthews in The Secret Heart (uncredited)
2005
Watch the Skies!: Science Fiction, the 1950s and Us (TV Movie documentary)
as
Dr. Edward Morbius
2002
Intimate Portrait (TV Series documentary)
as
Self
- Barbara Eden (2002) - Self
1997
Sobbin' Women: The Making of 'Seven Brides for Seven Brothers' (TV Movie documentary)
as
Self
1997
Twentieth Century Fox: The First 50 Years (TV Movie documentary)
as
Mr. Gruffydd (uncredited)
1995
Biography (TV Series documentary)
as
Mr. Gruffydd / Self
- Darryl F. Zanuck: 20th Century Filmmaker (1995) - Mr. Gruffydd (uncredited)
- Milton Berle: Mr. Television - Self (uncredited)
1995
Century of Cinema (TV Series documentary)
as
Harry Pebbel
- A Personal Journey with Martin Scorsese Through American Movies (1995) - Harry Pebbel (uncredited)
1992
John Ford (TV Movie documentary)
as
Mr. Gruffydd (uncredited)
1991
Preminger: Anatomy of a Filmmaker (Documentary)
as
actor 'Advise and 'Consent' (uncredited)
1988
The 1950's: Music, Memories & Milestones (Video documentary)
as
Self
1979
Has Anybody Here Seen Canada? A History of Canadian Movies 1939-1953 (TV Movie documentary)
as
Self - Oscar Dinner, 1942: Behind Jimmy Stewart (uncredited)
1976
That's Entertainment, Part II (Documentary)
as
Nick Carter
1975
Un sorriso, uno schiaffo, un bacio in bocca
1974
That's Entertainment! (Documentary)
as
Self - at Banquet (uncredited)
1974
Just One More Time (Short)
as
Self (uncredited)
1964
The Magical World of Disney (TV Series)
as
Sterling North - as a Man / James Haggin
- Rascal: Part 2 (1973) - Sterling North - as a Man
- Rascal: Part 1 (1973) - Sterling North - as a Man
- Big Red: Part 2 (1964) - James Haggin
- Big Red: Part 1 (1964) - James Haggin
1971
The Dick Cavett Show (TV Series)
as
Self
- Gov. Ronald Reagan/Bob Newhart/James Wong Howe (1971) - Self
1967
Cosa Nostra, Arch Enemy of the FBI (TV Movie)
as
Leo Roland
1951
The Metro-Goldwyn-Mayer Story (Documentary)
1949
Some of the Best: Twenty-Five Years of Motion Picture Leadership (Documentary short)
as
Self (uncredited)
1944
Some of the Best (Documentary)
as
Clem Miniver in Mrs. Miniver (uncredited)
1944
Twenty Years After (Short)
1940
The Miracle of Sound (Documentary short)
as
Self
References
Walter Pidgeon Wikipedia
(Text) CC BY-SA