Vrancea ([ˈvrant͡ʃe̯a]) is a county (județ) in Romania, with its seat at Focșani. It is mostly in the historical region of Moldavia but the southern part, below the Milcov River, is in Muntenia.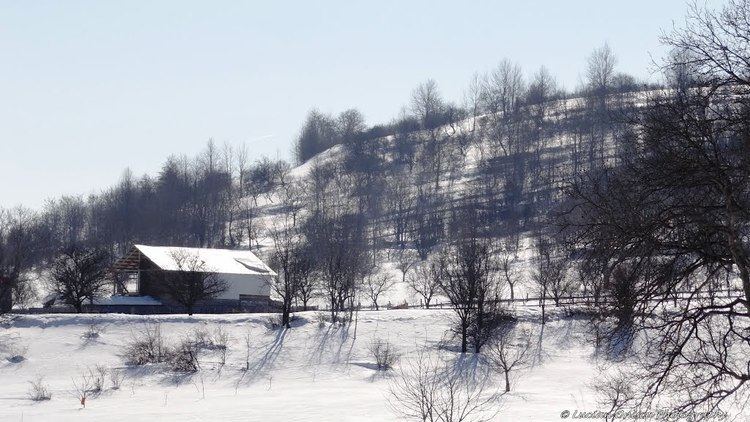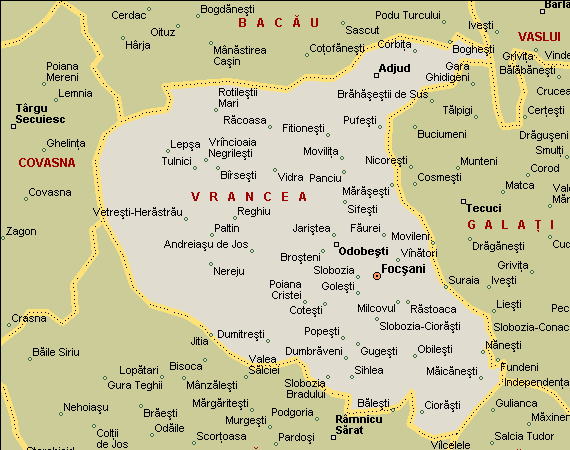 In 2011, it had a population of 340,310 and a population density of 70/km².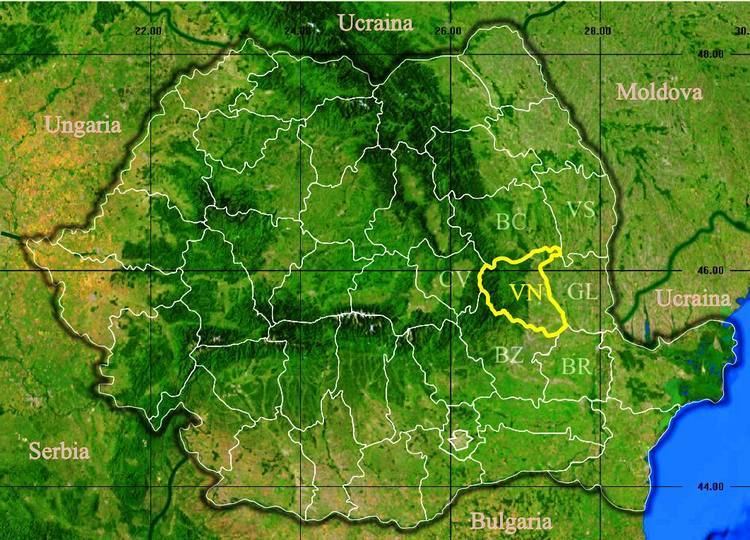 Romanians - over 98%
Romani, others.
Vrancea County's area is of 4,857 km².
A curvedly shaped mountainous area, known in Romanian as Carpații de Curbură, lies in the western part of the county, at the Southern end of Eastern Carpathians, with heights over 1400 m. To the East, the heights decrease into hilly areas and the lower valley of Siret River.
The main tributary of the Siret River, which crosses the county, is the Putna.
The area is a seismically active one, with yearly earthquakes whose focal depths are between 80 and 160 km and therefore affect wide regions. The most notable is the 1977 Vrancea earthquake, which killed over 1500 people in Romania and Bulgaria.
Vaslui County and Galați County to the East.
Covasna County to the West.
Bacău County to the North.
Buzău County to the South and Brăila County to the South-East.
The county is famous for its wines, being the biggest wine producer in Romania. Over 11% of the county surface is covered with vines. The county's best known wine regions are Panciu - 8100 ha, Odobești - 7000 ha, and Cotești.
County's main industries:
Foods and beverages;
Textiles;
Paper manufacturing and furniture making;
Mechanical parts and components.
Cookware and bakeware production
County's main destinations:
The city of Focșani.
Vrancea Mountains.
Soveja Resort.
Tulnici - Lepșa - Greșu tourist areas.
Eternal Fire (Focul viu in Romanian) in Andreiașu.
Wine tasting and sales around Panciu, Odobești, and Cotești.
The Mausoleum at Mărășești.
Putna-Vrancea Natural Park
The Vrancea County Council, elected at the 2016 local government elections, is made up of 33 counselors, with the following party composition:
Vrancea County has 2 municipalities, 3 towns and 68 communes
Municipalities
Adjud
Focșani - county seat; population: 73,868 (as of 2011)
Towns
Mărășești
Odobești
Panciu