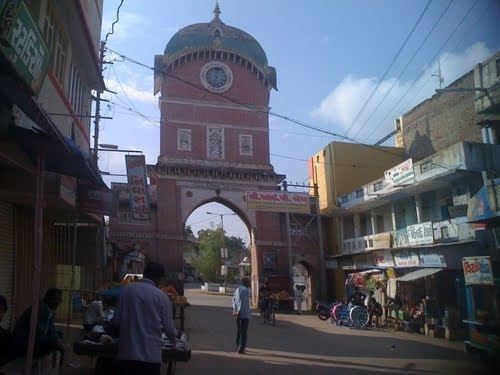 Visnagar is a city and a municipality in Mehsana district in the Indian state of Gujarat."VISNAGAR" named after its founder king VISHALDEO from Ajmer Dynasty was founded in 953 on the auspicious day of Akhatrij.
Founded just as an outpost of the kingdom of king Visaldeo surrounding the present Deliya Talao a huge water tank covering area of approx 2 lac sq. meter. As it was falling on a very strategic geographical location, Visnagar faced many war fights between Visaldeo, babis, ider dynasty and Gayakwads with chage of rulers Visnagar sow many changes and it grew with a fort wall with 6 gates none of them is present at this time but at some places, remains can be seen.

Visnagar Kasba Under Gayakwad rule, Visnagar become first town in North Gujarat to have under ground water supply and sewerage system, Railway was also brought glory with it for the development of Visnagar with electricity.
Visnagar produced many freedom fighters during the time of British Rule. Noted painters, drama artists, writers were also among those who highlighted Visnagar.
Education facilities were instrumental in getting awareness among people. Nearly 29 schools of which two are for girls only and 7 colleges attract students and people out side Visnagar since years.Moreover, There is a private language institute SIG Overseas and is the leading institute in IELTS coaching and Foreign Education.
Visnagar City Industrial establishments like submersible pumps, thrashers, diamonds and copper vessels dreew attention nationwide.
Present population of Visnagar is 65,826 and majority is of Hindus. Industrial development, real estate development, education facilities and medical Facilities attract people from surrounding villages to come and stay here.
(,)http://photos-f.ak.fbcdn.net/hphotos-ak-ash3/t1.0-0/c0.0.960.640/s720x720/1653291_686182278094679_1355839900_n.jpg(,)http://maps.maphill.com/atlas/23n50-72e15/maps/physical-map/physical-map-of-23n50-72e15.jpg(,)http://image.slidesharecdn.com/rooftoprainwaterharvestingrrwhatspsvcampusvisnagargujarat-acasestudy-140813053409-phpapp01/95/rooftop-rainwater-harvesting-rrwh-at-spsv-campus-visnagar-gujarat-a-case-study-1-638.jpg%3Fcb%3D1407908127(,)http://image.slidesharecdn.com/rooftoprainwaterharvestingrrwhatspsvcampusvisnagargujarat-acasestudy-140813053409-phpapp01/95/rooftop-rainwater-harvesting-rrwh-at-spsv-campus-visnagar-gujarat-a-case-study-3-638.jpg%3Fcb%3D1407908127(,)http://image.slidesharecdn.com/rooftoprainwaterharvestingrrwhatspsvcampusvisnagargujarat-acasestudy-140813053409-phpapp01/95/rooftop-rainwater-harvesting-rrwh-at-spsv-campus-visnagar-gujarat-a-case-study-5-638.jpg%3Fcb%3D1407908127(,)http://www.rajivvyas.com/store/2_WORK/3_VISUALISATION/4_TIRUPATI%2520COMPLEX,,VISNAGAR/1_TIRUPATI-COMPLEX,-VISNAGAR.jpg(,)http://water.columbia.edu/files/2012/09/P1000229_2-620x465.jpg(,)http://maps.maphill.com/atlas/23n50-72e15/maps/shaded-relief-map/shaded-relief-map-of-23n50-72e15.jpg(,)http://i.ytimg.com/vi/wKi10r2HYM8/0.jpg(,)http://i1.ytimg.com/vi/YG8T3KmDONE/0.jpg