Height

5 ft 7 in (170 cm)

Website

www.vishnuvardhan.com







Born

18 September 1950 (

1950-09-18

)

Movies

Mojugara Sogasugara, Apthamitra, Naagarahaavu, Yejamana, Jyeshta
tamil actor suriya wants to see vishnuvardhan in nagarahavu
Vishnuvardhan (born Sampath Kumar 18 September 1950 – 30 December 2009), was an Indian film actor known for his works predominantly in Kannada cinema. He has appeared in over 220 films in Kannada, Hindi, Telugu, Tamil and Malayalam. He was called 'The Phoenix of Indian Cinema'. He made his debut in the 1972 film, Vamsha Vriksha, in a supporting role. The same year he played the lead role in Puttanna Kanagal's Naagarahaavu, and was recognized as the Angry young man of Kannada cinema. He has played a variety of roles in different genres.
Contents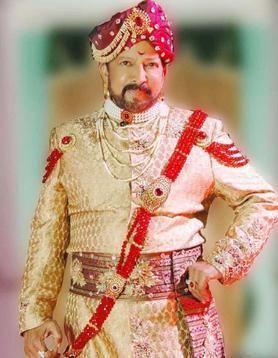 In 2008, A poll conducted by CNN-IBN listed Vishnuvardhan as the most popular star in the Kannada Film Industry. A road stretching 14.5 km from Banashankari Temple to Kengeri in Bengaluru has been named after the superstar. It is the longest road in Asia to be named after a celebrity. He was a martial artist, In an interview with The Hindu, he had said that it was the era of Bruce Lee and it was only Kamal Haasan and himself who had learnt martial arts in his generation. He was also the story writer of the 1997 movie Ganesha I Love You directed by Phani Ramachandra.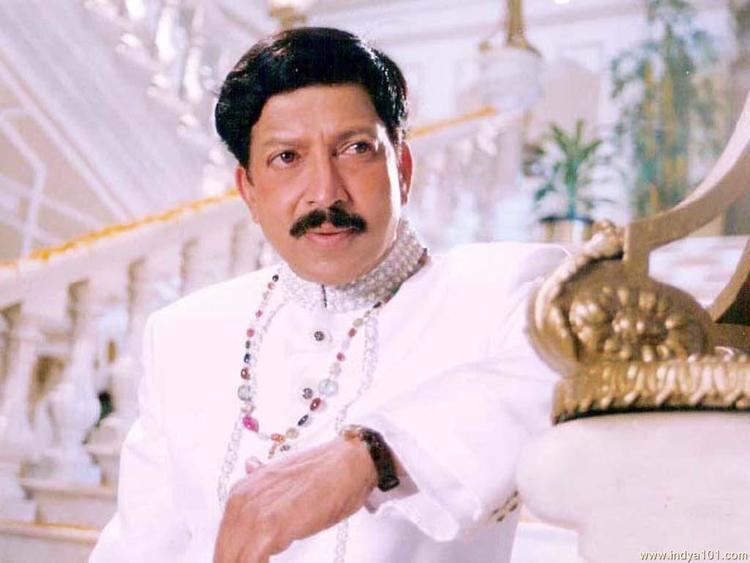 Early life
Vishnuvardhan was born in Mysore to H. L. Narayana Rao and Kamakshamma. His ancestors are from Hallegere, Mandya district of Karnataka. His father was an artist, music composer and a scriptwriter who was known for his collection of musical instruments. His sister Rama was a Kathak dancer at the Mysore Palace. He had six siblings. He was educated first in Mysore's Gopalswamy School and then at Bangalore's Kannada Model High School. He attended high school and obtained a degree from National College, Basavanagudi, Bangalore.
Personal life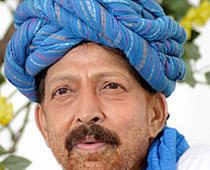 Vishnuvardhan married actress Bharathi on 17 February 1975 in Bangalore. They have adopted two children, Keerthi and Chandana.
Early career
Vishnuvardhan started his career with the National Award-winning movie Vamshavruksha (1972) directed by Girish Karnad based on the novel written by S. L. Bhyrappa. His first lead role was in Naagarahaavu, directed by Puttanna Kanagal and based on a novel by T. R. Subba Rao. It was the first in Kannada film history to complete 100 days in three main theatres of Bangalore. In his 35-year career, he has played a variety of roles in more than 200 films.
Television
He appeared on television for the first time in the 1980s. Shankar Nag directed Malgudi Days and introduced Vishnuvardhan as the main character Venkat Rao, in an episode called "Rupees Forty-five a Month". Here, his co-star was Gayatri Nag.
Philanthropy
Vishnuvardhan started an organisation called Sneha Loka to promote harmony and to help during calamities like floods. He conducted a 'padayatra' to collect funds for the flood-affected people in the northern part of the state. Vishnuvardhan and his wife Bharathi had adopted the Melukote town in Mandya district where he had dug borewells in the water-starved temple town. Many of his other charitable donations were revealed only when the beneficiaries came forward and spoke about it. In January 2005, Vishnuvardhan, cricketer Syed Kirmani and Shivram participated in a Cancer Awareness Walkathon organised by Bangalore Institute of Oncology (BIO) to commemorate its 15 years of public service in Bangalore.
Film score
S. P. Balasubrahmanyam is record-holder for having sung more than 40,000 songs in Indian languages including Kannada, Telugu, Tamil, Malayalam, and Hindi. SPB's voice suited Vishnuvardhan, and people felt it was a perfect combination. He started singing for Vishnuvardhan in the 1972 film Naagarahaavu. Balasubrahmanyam as music director, composed all the songs for Vishnuvardhan's Sowbhagyalakshmi. Vishnuvardhan never missed any of the birthdays of S. P. Balasubrahmanyam. In every film of the actor, he had to sing couple of songs and Vishnu would insist. Balasubrahmanyam has sung all the five songs in his last Kannada film. Aptharakshaka and was awarded the Best Playback Singer Filmfare Award for the song Gharane Ghara Gharane. He dedicated his award to Vishnuvardhan. After Vishnuvardhan's death, Balasubrahmanyam paid tribute to him in musical nights and one such show happened in Bengaluru and Mysuru.
As singer
He started singing in movies occasionally and later went on to singing devotional songs for albums. The first song he sang was in the movie Nagarahole and he has recorded some duet songs with the notable legendary singers S. Janaki, Vani Jairam and P. Susheela. The first devotional album sung by him was on Lord Ayappa and the title of the album was Jyothiroopa Ayappa. His other albums were "Thayi Bhanashankari" (on goddess Banashankari) and Vishwapremi Ayappa. He also sang devotional songs on Dharmastala's Lord Manjunathaswamy, Malemadeshwara and Ranachandi Chamundi.
Some of his renderings are:
"Hegiddharu Neene Chenna" (Sahasa Simha)
"Shashiya Kandu Moda Helithu" (Sirithanakke Savaal)
"Thuthu Anna Thinnoke" (Jimmi Gallu)
"Beda Annoro Unte" (Sididedda Sahodara)
"Kannadave Nammamma" (Mojugara Sogusugara)
"Abhimani Gale Nanna Pranaa" (Vishnu Sena)
"Ee Notake" (Naagarahole)
"Madilalli" (Kiladi Kittu)
"Aasegala THota" (Hanthakana Sanchu)
"Naguve Swarga" (Naaga Kaala Bhirava)
"Olavina jodi" (Kallu Veene Nudiyithu)
"Vayyari Nee" (Gandugali Rama)
"Savi Maathanu" (Chinnadantha Maga)
"Cheluvina Chenniga" (Rudra Naga)
"Muthe Maniye" (Khaidi)
"Nammora Beediyali" (Benki Birugali)
"Kannalli Nee Bandu" (Simha Gharjane)
"Kandaddu Kandahaage" (Huli Hejje)
"Anuraaga Geetheyalli Apaswaravu"(Benki Birugali)
Later years and death
On 30 December 2009, Vishnuvardhan died due to a massive cardiac arrest at King's Court Hotel in Mysore. He was survived by his wife, Bharathi Vishnuvardhan, and two adopted daughters, Keerthi and Chandana. He was cremated with full state honours.
Books
There have been many books about the life, career, achievements, philanthropy of this versatile actor.
Some important books about Dr. Vishnuvardhan are listed below.
Awards and honors
As an acknowledgment to his service to Indian cinema, the state government decided to name its annual lifetime achievement award to long-serving film personalities after Vishnuvardhan, renaming it as the Karnataka State Dr. Vishnuvardhan Award.
He has appeared on postage stamps issued by the Government of India.
The State Government has named roads and parks in the capital city Bengaluru after him. A park in Jayanagar, Bengaluru has also been named as Dr.Vishnuvardhan Park.
The government of Karnataka decided to build a film city in the name of Dr. Vishnuvardhan. It will be similar to the model of Ramoji Film City in Hyderabad.
The Karnataka Assembly showed respect to the star by praying for a minute for his soul to rest in peace for. After that, the election of the Speaker was held under chaotic circumstances as the Opposition parties wanted the elections to be postponed due to this shocking and unexpected incident.
There are statues erected in his honour, especially in Bengaluru. A 7-foot-high (2.1 m) statue in Gowri Palya on 1 March 2012, Laggere on 4 March 2012, Kengeri on 9 October 2011, KP Agrahara in Vijayanagar on 11 March 2012 and in other places of Bengaluru and Karnataka were unveiled.
Vishnuvardhan was cremated at the Abhimaan Studios, in the outskirts of Bengaluru on 30 Dec 2009 with full state honors. Almost all the leading politicians and actors were present there.
A 14.3 km-long stretch of road between the Banashankari Temple and Kengeri in Bengaluru has been named after the superstar. It is the longest road in Asia to be named after a celebrity.
Vishnuvardhan's fans for whom he is a demi-god have built a temple for him naming it Dr. Vishnuvardhan Mandir.
References
Vishnuvardhan (actor) Wikipedia
(Text) CC BY-SA