Genres

Indian classical music




Similar

Born

21 May 1981 (age 40), India
Prahlada charitram full video by vishaka hari
Vishaka Hari is a Carnatic music vocalist and proponent of Harikatha, otherwise known as a storyteller of Kathakalakshepam. She holds the rank of Chartered Accountant.
Contents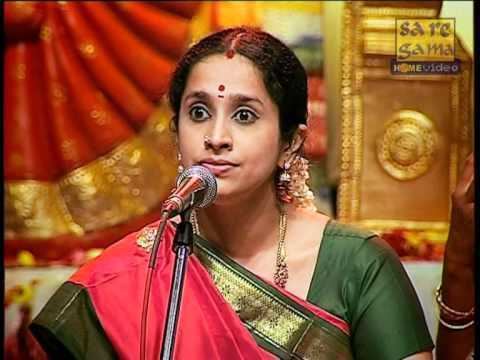 Sriandal kalyanam by smt vishaka hari
Early days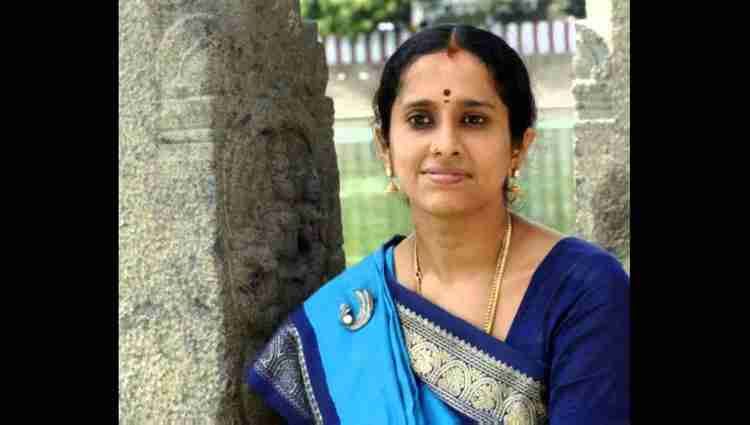 Vishaka Hari learned Carnatic music under the legendary Carnatic violinist, Padma Vibhushan Sri Lalgudi Jayaraman. Her spiritual guru and father-in-law is Sri Sri Krishna Premi Swamigal (Sri Sri Anna). She learned the art of Harikatha from her husband, Sri Hariji, an experienced Harikatha exponent who delivers discourses in Tamil, English and Hindi.
Musical career
Vishaka Hari has performed in several sabhas during the Chennai Music Season since 2006.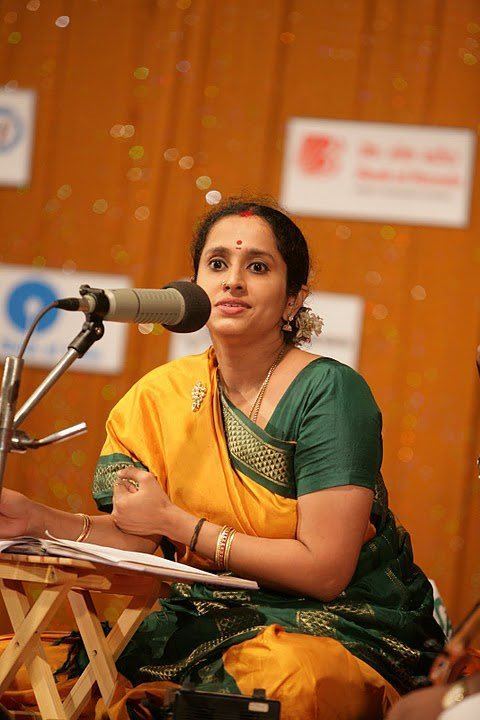 Vishaka Hari occasionally performs with her husband, Sri Hari (son of Paranur Mahatma Krishna Premi Anna), who uses her English literary background to supplement her kathakalakshepam performances. Her brother, Saketharaman, also a disciple of Sri Lalgudi Jayaraman, is one of the leading carnatic musicians in India. An artist of All India Radio, she has given discourses and concerts abroad.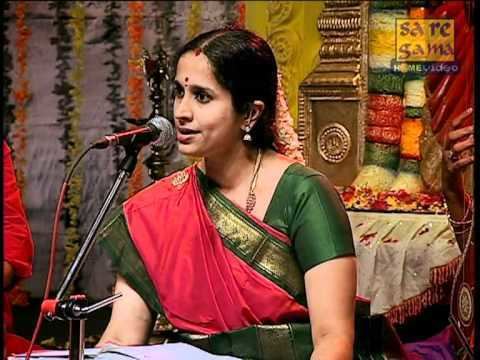 Vishaka Hari learned Bharatha Natyam from prominent dancer, Professor Sudharani Raghupati. Smt. Vishaka performs Harikatha on various topics such as Srimad Ramayanam, Srimad Bhagavatham and Skandam. She also performs Srisrianna's works such as: Sri Vaishnava Samhitha; Sri Brindavana Mahatmyam; Divya Desa Vaibhavam; Harikathamritha Lahari; Sri Bhakthapurisha Stavam; Sati vijayam Shatakams and Keerthanas.
Harikatha topics
Topics on which she has performed Harikatha are:
Places of recital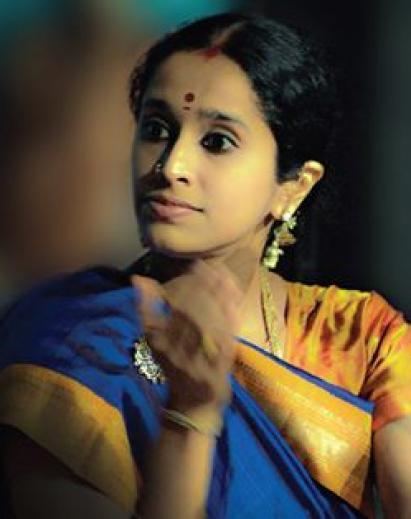 RR sabha-1st recital in front of Paranoor Mahatma sri sri Krishna Premi Anna
Paranoor Radhika Ramana Sri Bhakthakolahalan Sannidhi
Madras Music Academy
Sri Parthasarathy Swami Sabha
Sri Brahma Gana Sabha
Vani Mahal
Kapaleeshwarar Temple, Vasanthotsavam
Thiruvisanallur Ayyaval Madam
Mardanallur Sathguru Swamigal Madam
Nanganallur Guruvayurappan Temple
Madras University
At Sudharma, Chennai, in front of Sringeri Sannidanam
Infosys Hall, Ramakrishna Mission School, Chennai
Chowdaiya Hall, Bangalore
Naradha Gana Sabha, Karur
Rama Bhaktha Jana Samaj, Ayodhya Mandapam,Chennai
Geylang Shiva Temple
Chettinad Vidyashramam-Margazhi Mahotsavam
Sri Krishna Gana Sabha
Sindhi Hall, Dubai
Sringeri Mutt, Srirangam and Pondicherry
Ilangnar Bhajana Samaj, Kumbakonam
Guruvayurappan Temple
Bharath Kalachar
SASTRA University, Thanjavur
Kumbakonam Uppiliappan Temple
Rathnagirishwarar temple, Besant nagar
Sringeri Mutt, Pondicherry
Brigade Theatre, Bangalore
Kalakshetra, Chennai
Srivilliputhur Andal Sannidhi
Hamsadwani, Indranagar, Chennai
Vittal Rukmani Smasthan, Govindapuram
Bharthiya Vidya Bhavan (Trichy, Mylapore)
Udamalpet
Canon's High School, London
Singapore Indian Fine Arts Society, Singapore
Hoover Auditorium, London
Veda Temple, Seatle°
Sbat, Washington
Guruvayur Temple, New Jersey
Aiyyapan Temple, Salem
Rukmani regency, Guruvayoor
Jaganmohana palace, Mysore
Thyagaraja Aaradhana - Thiruvaiyaru
Sunnyvale Hindu Temple, Sunnyvale, USA
Awards and recognition
She has received many prizes and awards for her contributions to the Harikatha and Carnatic music fields.
References
Vishaka Hari Wikipedia
(Text) CC BY-SA