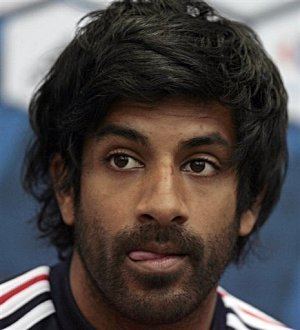 Born in Harfleur near Le Havre in Normandy, Dhorasoo began his football career with Le Havre AC, where he made his debut in a 0–0 draw with AS Saint-Etienne in August 1993. He was regarded as a promising midfielder as well as one of the best dribblers in Lyon history. After five years at Le Havre, he went on to play for Olympique Lyonnais in 1998.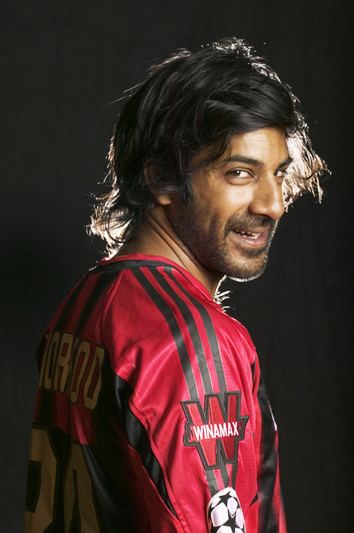 He had a brief spell at league rivals FC Girondins de Bordeaux from 2001 to 2002, before he returned to Lyon in 2002. He won two French Ligue 1 championships with Lyonnais in 2003 and 2004, and moved abroad to play for Italian club A.C. Milan in 2004. He was an unused substitute in the 2005 UEFA Champions League Final, when Liverpool beat A.C. Milan on penalties, but won a runners-up medal.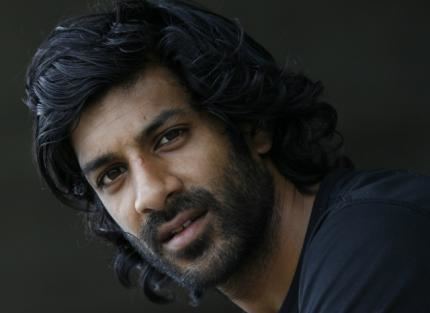 Dhorasoo moved back to France in 2005, signing for Paris Saint-Germain (PSG). He was an important part of the PSG squad that won the 2006 Coupe de France, as he scored on a 25-yard shot in the final and secured the victory against fierce rivals Olympique de Marseille. He was selected for the French squad at the 2006 FIFA World Cup finals, but only saw limited playing time during the tournament. At his short spell in Paris, many reporters say he was, "the orchestrator of the Parisian clubs game".
In September 2006, he criticised manager Guy Lacombe in an interview with L'Equipe, and a month later his contract with PSG was terminated, being the first player to be sacked from a French club since 1973.
On 3 July 2007, Livorno announced to have signed Dhorasoo with a statement on their official website However, Livorno rescinded his contract in October of the same year due to differences with the club. According to the club's president Aldo Spinelli, Dhorasoo refused to play with the club's youth side, which would have helped re-evaluate the player's fitness levels. Spinelli felt that this left the club with only one option, and that was to terminate the player's contract. Though Ligue 2 side Grenoble made an approach to sign the player, he finally announced his retirement on 11 January 2008.
While at Lyon, Dhorasoo made his debut for the French national team in a goalless draw against Ukraine on 27 March 1999. He played another national team match in June 1999, before his national team career went into a five-year hiatus, he scored one goal in eighteen appearances for the French national team.
Dhorasoo was called up for the French national team for the 2006 FIFA World Cup qualification in September 2004, and he represented the country at the 2006 FIFA World Cup in Germany. After the World Cup, Dhorasoo publicly revealed the time spent in the French squad during the monthlong tournament, through a documentary, much to the anger of French national team manager Raymond Domenech and the FFF. Dhorasoo was warned against publishing the documentary. He retired from the French national team, saying "I am not interested in playing for Les Bleus any more. It's over."
Dhorasoo made 18 national team appearances between 1999 and 2006, scoring a single goal in a heavy defeat of Cyprus.
Dhorasoo is of Mauritian origin. His Telugu-speaking forefathers hailed from Vizianagaram in India's Andhra Pradesh, migrated to Shiraz in Iran and then to Mauritius to work on the sugarcane plantations of the paradise islands. Vikash's parents and siblings moved to France where Vikash was born as the fourth child. He began university studies in economics before committing to professional football.
He is married to longtime girlfriend Émilie and has two daughters, Rose (born 8 March 2003), and Sara (13 March 2005).
He has spoken out against bigotry and in 2003 he started actively supporting Paris Foot Gay, a football club which combats homophobia and other discrimination in the sport. Dhorasoo also works actively to fight poverty in countries such as Mauritius and has established several programs for it.
In July 2009, he became chairman of French football club L'Entente SSG.
During the 2006 FIFA World Cup, Dhorasoo did some personal filming for a film called Substitute, which was released the following year in France.
His most recent film is La très très grande entreprise, released in November 2008.
Olympique Lyonnais
Coupe de la Ligue: 2000–01
Trophée des champions: 2003
Ligue 1: 2002–03, 2003–04
Girondins de Bordeaux
Coupe de la Ligue: 2001–02
Paris Saint Germain
Coupe de France: 2005–06
Since 2007, Dhorasoo has been playing in poker tournaments, mostly in France. He has cashed in two European Poker Tour events and also has several other tournament cashes.
Dhorasoo's largest tournament cash to date is $187,887 for winning the $2,200 No Limit Hold'em main event tournament on the Barrier Poker Tour in 2010.
As of 2011, his total live tournament earnings exceed $400,000.