415 km/h




19 m




Vickers-Armstrongs




27 m




June 30, 1947





The Vickers Valetta was a British twin-engine military transport aircraft of the late 1940s. It was an all-metal mid-wing monoplane with a tailwheel undercarriage.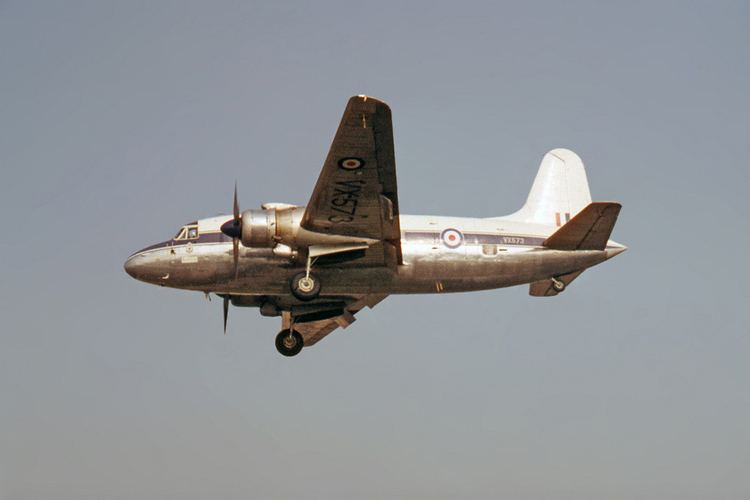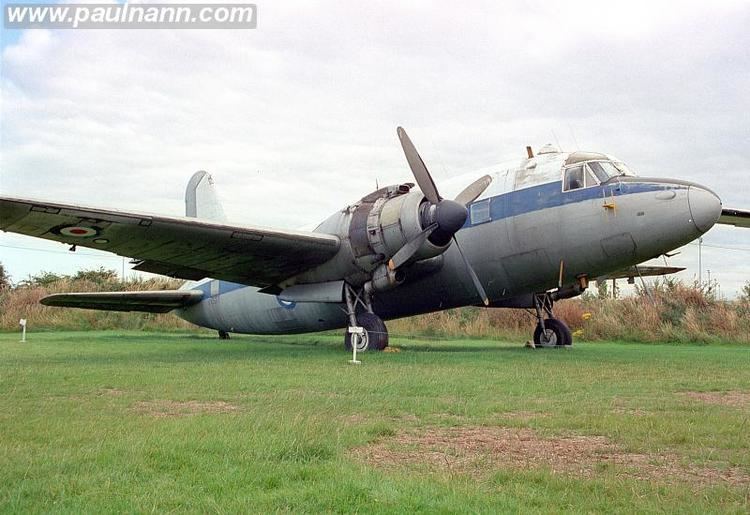 The Valetta was a military transport development of the Viking civil airliner. The 58th Viking (c/n 158) became the prototype Valetta, which was first flown from Brooklands by test pilot Mutt Summers on 30 June 1947. The Valetta differed from the Viking fundamentally in being fitted with more powerful engines, a strengthened floor and large loading doors.
The Viking and Valetta provided the basis of the Varsity. The Varsity although similar was slightly larger and had a tricycle landing gear and under-fuselage pannier.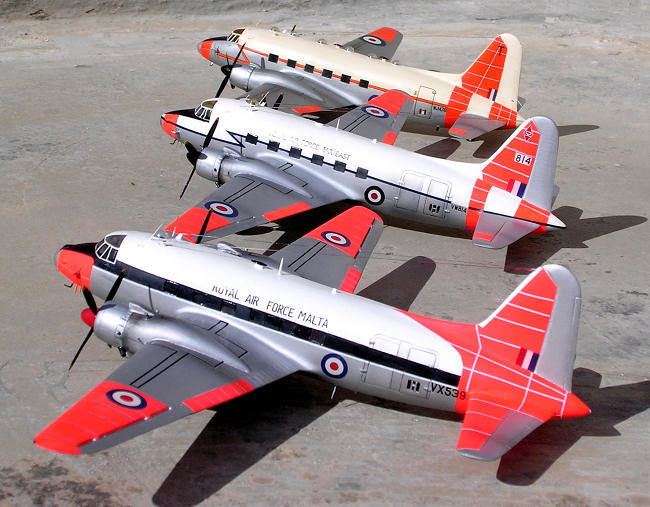 The Valetta C.1 entered service with the RAF in 1948, replacing the Douglas Dakota with RAF Transport Command and with transport squadrons in the Middle and Far East. The Valetta was used to carry out parachute drops in the 1956 Suez Crisis, and was used to provide transport support for a number of other British Military operations in the 1950s and 1960s, such as during the Malayan Emergency and operations in Aden.
The Valetta C.2 was a VIP passenger transport and extra range.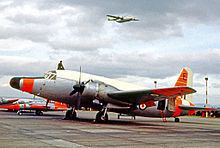 The Valetta T.3 was built to provide a navigational trainer for service with the RAF College at RAF Cranwell and with No.1 and No.2 Air Navigation Schools. 40 were delivered from August 1951, with the last being WJ487 in September 1952.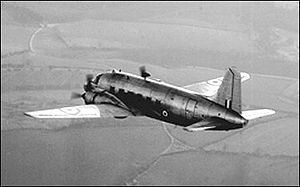 18 Valetta T.3 aircraft were later converted to T.4 standard with a longer nose to fitted to accommodate a radar scanner in order to train crews in the AI (Airborne Interception) role.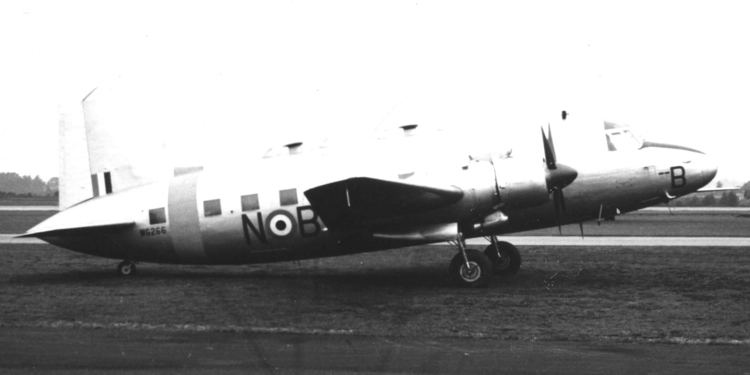 Valetta C.1 - transport, 211 built
Valetta C.2 - VIP transport, 11 built
Valetta T.3 - aircrew trainer, 40 built
Valetta T.4 - converted from T.3 with radar fitted in nose.
United Kingdom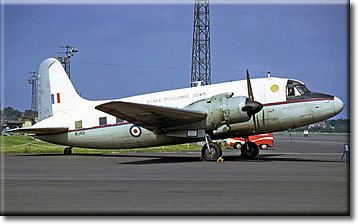 VX580, an ex Royal Air Force Valetta C.2, is preserved on public display at the Norfolk and Suffolk Aviation Museum located at Flixton, Suffolk
VX573, an ex Royal Air Force Valetta C.3, is preserved at RAF Museum Cosford.
On 18 February 1951, an RAF Valetta made a forced belly landing near Stockholm-Bromma Airport following the failure of one engine and radio problems. Airframe icing compounded the situation. Of the 22 passengers and crew, one person was killed. The aircraft was totally destroyed.
On 15 January 1953, Valetta C.1 VX562 collided in mid-air over the Mediterranean Sea with a RAF Lancaster, all 19 on the Valetta and seven Lancaster crew were killed.
On 11 November 1953, VX490 disappeared while on air test after departing RAF Changi. All 7 on board died. It is thought the plane broke up in a thunderstorm.
On 6 January 1954, Valetta T.3 WJ474 crashed near Aldbury, Hertfordshire on take off in bad weather from RAF Bovingdon. The aircraft was carrying a rugby team, and 17 on board were killed, with one survivor.
On 21 February 1954, Valetta C.1 WJ494 Inbound from Hong Kong, crashed 2.4 km (1.5 mi) from Singapore's Changi RAF base during a single engine approach. It was alleged that the pilot feathered the wrong faulty engine whilst approaching the runway. The aircraft lost height and hit trees, bursting into flames; of the twelve occupants, three lost their lives.
On 17 April 1957, Valetta C.1 VW832 crashed at Queria, Jordan, five minutes after taking off from King Hussein International Airport, when the left wing separated after encountering turbulence. All 26 people on board were killed.
On 22 August 1957, RAF Valetta VX491 'Y' crashed in the jungle near Tanjong Malim, Malaya. Three RAF crewmen were killed, four 55 Coy RASC AD servicemen survived and were rescued. Possible cause - engine failure.
Data from Vickers Aircraft since 1908.
General characteristics
Crew: 4
Capacity: 34 troops or 20 paratroops
Length: 62 ft 11 in (19.18 m)
Wingspan: 89 ft 3 in (27.21 m)
Height: 19 ft 7 in (5.97 m)
Wing area: 882 ft² (82.0 m²)
Empty weight: 24,980 lb (11,355 kg)
Loaded weight: 36,500 lb (16,591 kg)
Powerplant: 2 × Bristol Hercules 230 14-cylinder radial piston engine, 1,975 hp (1,473 kW) each
Propellers: de Havilland (or Rotol) four-bladed constant-speed
Performance
Maximum speed: 224 kn (258 mph, 415 km/h) at 10,000 ft
Cruise speed: 150 kn (172 mph, 277 km/h)
Range: 1,270 nmi (1,460 mi, 2,350 km)
Service ceiling: 21,500 ft (6,550 m)
Rate of climb: 1,275 ft/min (6.48 m/s)
Wing loading: 41.4 lb/ft² (202 kg/m²)
Power/mass: 0.108 hp/lb (0.178 kW/kg)
A long sequence in the 1957 film High Flight shows the Valetta T3 used as a flying navigation classroom at RAF College Cranwell.
A Valetta appears briefly in the film The Captain's Paradise, starring Alec Guinness.
Vickers Valetta Wikipedia