Skolnik is president of Def Jam founder Russell Simmons' GlobalGrind.com and has the title of "political director". Prior to this, Skolnik spent twelve years a film director and producer.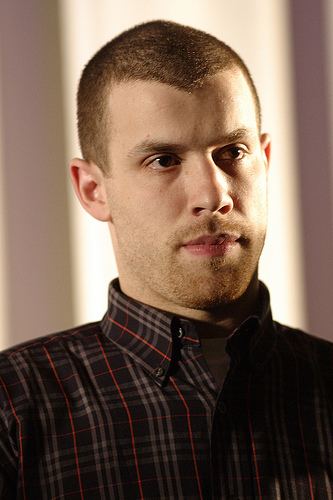 Skolnik was born in Mount Kisco, New York and grew up in Katonah, New York. He graduated from John Jay High School in Westchester County, New York in 1996.
Skolnik's mother, Martha, after running a lunch café and bakery for 16 years, embarked on a film career, serving as Skolnik's editor on many of his films. Skolnik's father, Simon, is chairman of the Conservation Board of Bedford Hills, New York in the Town of Bedford and is the vice president of the New York State Association of Conservation Commissions.
His brother, Max Skolnik, is the founder of Kid Power DC and currently is the Director of National Programs at the My Brother's Keeper Alliance.
He graduated from the University of California, Los Angeles in 2000, where he majored in theater.
In 1998, at the age of 20, Skolnik began his film career as Executive Producer of Danny Hoch's Jails, Hospitals and Hip-Hop. While filming a scene for Jails in Cuba, Skolnik was intrigued to return to the island to film a movie about baseball.
Skolnik's directorial debut was the award-winning La Esquina Caliente, a documentary about the baseball games between the Baltimore Orioles and the Cuban National Team that took place in 1999. The film premiered on the Sundance Channel.
His next film would be Hooked: The Legend of Demetrius "Hook" Mitchell, a documentary film about one of the greatest playground basketball legends to ever play the game. Hooked made its world premiere at the 2003 Tribeca Film Festival and premiered on NBA-TV and MTV.
In 2004, Skolnik co-produced and associate produced two documentaries for HBO: America Undercover series: Back in the Hood: Gang War II directed by Marc Levin (Slam, Thug Life) and Heir to an Execution: A Granddaughter's Story, a film directed by the granddaughter of Julius and Ethel Rosenberg, which made its world premiere at the Sundance Film Festival.
Also in that year, Skolnik made his feature film directorial debut with the award-winning, On the Outs, which premiered at the Toronto Film Festival and won the Grand Jury Prize & the Audience Award at the 2005 Slamdance Film Festival. He was nominated for a Gotham Breakthrough Director Award and an IFP Indie Spirit Award for Best Feature. On the Outs played theatrically around the United States and in France, and had a televised broadcast on the Showtime Network.
Filmmaker magazine named him 25 filmmakers to watch in 2005.
After On the Outs, Skolnik signed a deal to be represented by William Morris Endeavor.
In 2005, Skolnik began a film project about Grammy Award winning artist, Wyclef Jean's quest to bring peace to his homeland, Haiti. He filmed for over 4 years, however the film is still incomplete.
In 2006, Skolnik co-directed Lockdown, USA, a documentary film about Russell Simmons and his quest to end New York State's Rockefeller Drug Laws, that premiered at the 2006 Tribeca Film Festival and aired on the IFC Channel.
Also in that year, Skolnik directed Without the King, a documentary film about the last ruling monarch in Africa, King Mswati III of Swaziland. The film premiered at the 2007 Full Frame Film Festival and was awarded the Special Jury Prize at the 2007 HotDocs Film Festival.
In 2007, Skolnik signed a development deal with Universal Studios and was working on a film for Imagine, produced by Brian Grazer, about the last four days of President Jean-Betrande Aristide's time in Haiti.
In 2008, Skolnik produced the indie-feature, Entre Nos, starring Paola Mendoza and co-directed by Gloria La Morte and Paola Mendoza. The film premiered at the Tribeca Film Festival and was awarded an Honorable Mention Prize.
Inspired by the 2008 election of Barack Obama, Skolnik decided to leave the film business to pursue a new career in social justice and new media.
In early 2009, Skolnik was hired by Russell Simmons to serve as the political editor for GlobalGrind.com, an online destination founded by Simmons and Accel Partners. GlobalGrind.com is Hip-Pop, the "hip" side of popular culture. Chronicling celebrities, lifestyle content, entertainment news, fashion, music and politics with an authoritative voice, GlobalGrind reaches over 4.7 million people a month, serving a large multi-racial segment of the 18-34 population.
Quickly moving up through the ranks, Skolnik was named the Editor-In-Chief and the co-President of the company in early 2011. During this time, Skolnik led a social media strategy that currently connects with 400,000 Twitter followers, 40,000 Instagram followers and 485,000k fans on Facebook.
He currently oversees a staff of 25 and is the sole President of the company and oversees all editorial content on the site.
After his eleven-year, award-winning career as a film director and producer, Skolnik decided to change career paths and follow his true passion: becoming a television personality and news commentator, blogging on GlobalGrind.com, creating social media campaigns organizing young people to engage and be heard in the political process. In 2009, Skolnik became "political director" to hip-hop executive, Russell Simmons.
As political director of Russell Simmons, Skolnik oversees Simmons' social justice and political activities, including relationships with elected officials.
In 2009, Skolnik and Russell Simmons worked with grassroots organizers to drastically reform the Rockefeller Drug Laws. Former New York Governor David Paterson signed a new bill reforming this 36-year-old law, thus re-sentencing thousands of inmates who had been given lengthy mandatory sentences for low-level drug offenses and re-configuring the entire criminal court system in New York State.
Skolnik currently serves on the Board of Directors for the Drug Policy Alliance.
In 2009, after the violent death of Chicago teenager, Derrion Albert, Skolnik began a new media campaign bringing attention to the youth violence epidemic of America. Writing thousands of articles on GlobalGrind.com about the deaths of young people across the country, Skolnik became a leading voice around the issues of violence, in general. On February 26, 2012, Skolnik reported on the death of Trayvon Martin as part of his series.
On March 19, 2012, Skolnik published an op-ed, entitled, "White People, You Will Never Look Suspicious Like Trayvon Martin." Following this release, Skolnik appeared on numerous national broadcasts discussing the complicated issues surrounding the death of the teenager. He appeared on CNN, MSNBC, Fox News, NPR, BBC and numerous other outlets. He reported on the murder trial of George Zimmerman from within the courtroom and was a regular commentator on the cable news networks during the trial.
Skolnik currently serves on the Board of Directors for the Trayvon Martin Foundation, founded by Trayvon Martin's parents Sybrina Fulton and Tracy Martin.
Skolnik has worked with the Obama administration on various issues and actions. In 2011, Skolnik co-led an effort organizing the first Urban Entrepreneur Summit sponsored by the White House, which took place in Newark, New Jersey in June of that year. He also served on Vice President Joseph Biden's task force on gun violence. And in 2012, Skolnik joined the Obama re-election campaign as an official surrogate, campaigning across the country and engaging with young people through traditional and social media.
In 2013, Skolnik, Simmons and Dr. Boyce Watkins organized an open letter to President Obama urging him to end the "War on Drugs" and deal with issue of mass incarceration. The letter was signed by various civil rights groups and leaders, including The NAACP, National Urban League, National Action Network, The Drug Policy Alliance, Julian Bond and Harry Belafonte, as well as musicians, actors and entertainment personalities.
Skolnik and Simmons have worked on federal legislation, working with and advocating on behalf of young people for historical bills like: repeal of Don't Ask Don't Tell, Youth PROMISE Act, Green Jobs initiative, G.I. Bill 2.0, National Criminal Justice Commission Act and the DREAM Act.
Skolnik campaigned to legalize same-sex marriage in New York and Maryland with Brendon Ayanbadejo.
Skolnik is represented by William Morris Endeavor and appears regularly on MSNBC, CNN and Fox News discussing and analyzing current political topics of the day.
Skolnik has delivered keynote addresses and participated in panel discussions at Princeton University, Yale University, UCLA, NYU, Georgetown University, University of Michigan, Tulane University, Howard University, American University, Southern University, University of Wisconsin, University of Delaware, University of Idaho, the Wanderlust Festival as well as at rallies and private functions.
In 2009, Skolnik co-founded Dot2Dot, a community of young leaders from around the country who discuss the challenges that their generation face. Throughout the year they convene to discuss how their generation can more effectively work together on multiple issues.
Skolnik has been involved in creative fundraising efforts dating back to 2000 when he raised $250,000 to bring 24 young people to Cuba for a cultural exchange. Since that time he has raised money to finance movies, books, social justice, political campaigns and non-profit organizations. In October 2013, Skolnik raised $165,000 to support a violence intervention program in New York, which was on the verge of closing its doors.
Skolnik's long-time girlfriend and mother of his son, Mateo Ali, is Paola Mendoza.