7.8

/

10

1

Votes

Alchetron

Rate This






Korean






Ryoo Seung-wan




South Korea






August 5, 2015 (2015-08-05)



Veteran (Hangul: 베테랑; RR: Beterang) is a 2015 South Korean action crime comedy film written and directed by Ryoo Seung-wan. It drew 13.4 million admissions, making it the 3rd all-time highest-grossing film in South Korean cinema history. Veteran also won the Casa Asia Award at the Sitges Film Festival.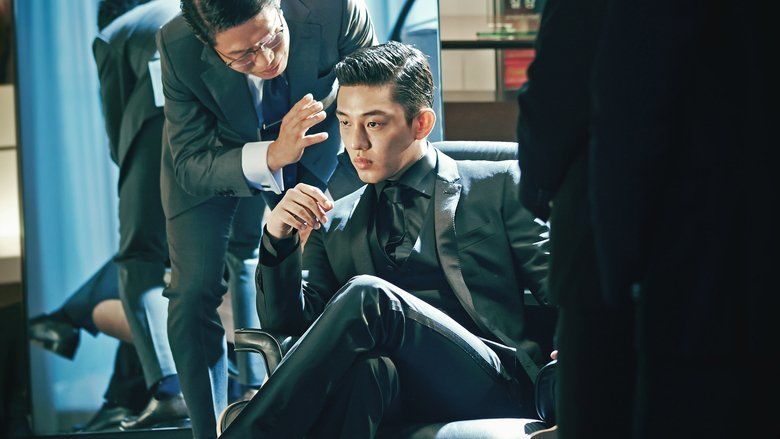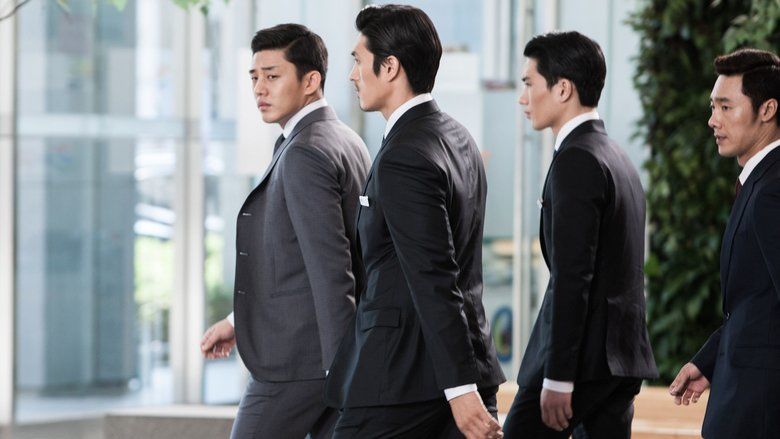 Detective Seo Do-cheol is tough and merciless when it comes to crime. But while investigating a high-profile case, Seo finds out that arrogant young millionaire Jo Tae-oh — the third-generation heir to powerful conglomerate Sinjin Group — is pulling some strings behind the scenes. However, no matter how rigorously Seo's team pursues him, Jo always escapes with the help of his wealth and connections.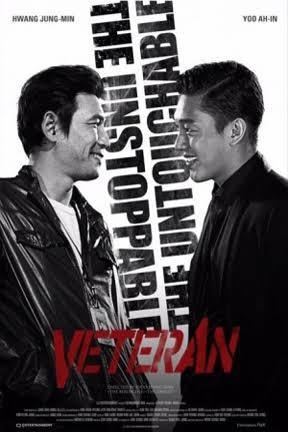 Hwang Jung-min as Seo Do-cheol
Yoo Ah-in as Jo Tae-oh
Yoo Hae-jin as Managing director Choi
Oh Dal-su as Team leader Oh
Jang Yoon-ju as Miss Bong
Kim Shi-hoo as Detective Yoon
Oh Dae-hwan as Detective Wang
Jung Woong-in as Driver Bae
Jung Man-sik as Chief Jeon
Song Young-chang as Chairman Jo
Jin Kyung as Joo-yeon
Yoo In-young as Da-hye
Park So-dam as "the youngest"
Lee Dong-hwi as Yoon Hong-ryeol
Bae Sung-woo as Used cars business owner
Chun Ho-jin as Regional investigation unit senior superintendent
Jang So-yeon as Driver Bae's wife
Kim Jae-hyeon as Driver Bae's son
Park Jong-hwan as Team leader Yang
Eom Tae-gu as Hand-to-hand fight entourage
Park Ji-hoon as Security manager
Shin Seung-hwan as Reporter Park
Yeo Ho-min as Director Kim
Lee Ye-won as Jo Tae-oh's hair stylist 2
Park Ji-yoon as News reporter (voice)
Ahn Gil-kang as Jurisdiction police chief (cameo)
Ma Dong-seok as Big guy with sportswear (cameo)
Kim Eung-soo as Adviser Jeong (cameo)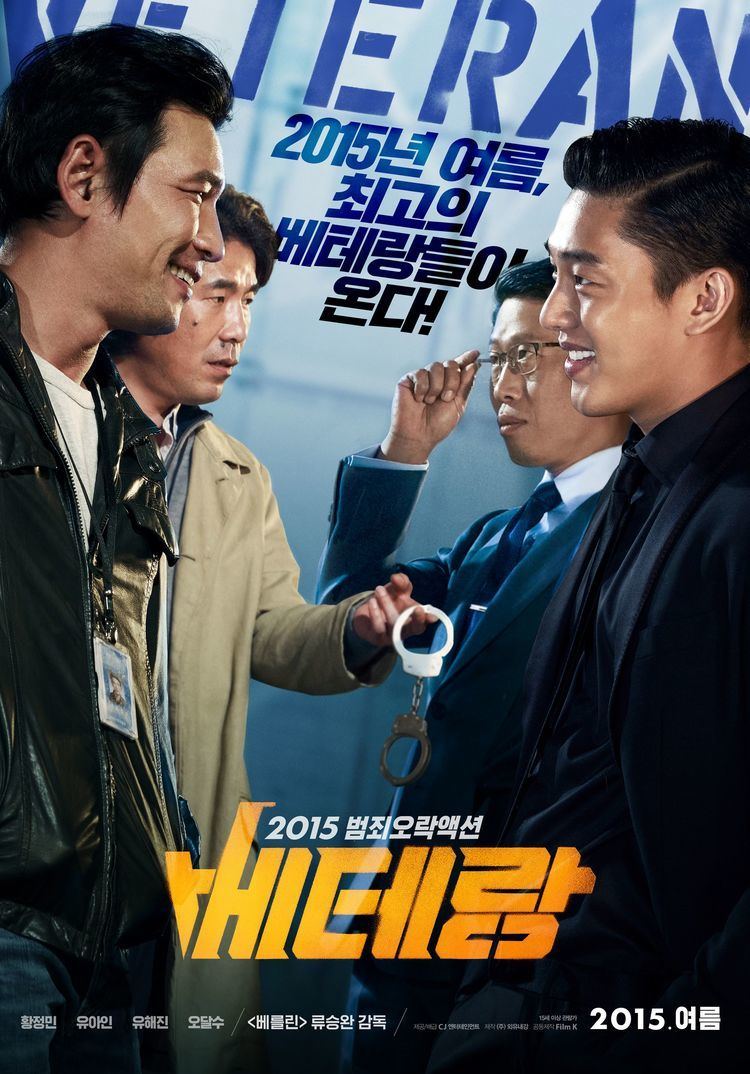 Veteran opened in South Korea on August 5, 2015. It grossed ₩21.7 billion (US$18.6 million) from 2.75 million admissions over its first five days of release. By November 6, it had grossed US$92,077,504 from 13,411,343 admissions and is currently the 3rd all-time highest-grossing film in Korean cinema history.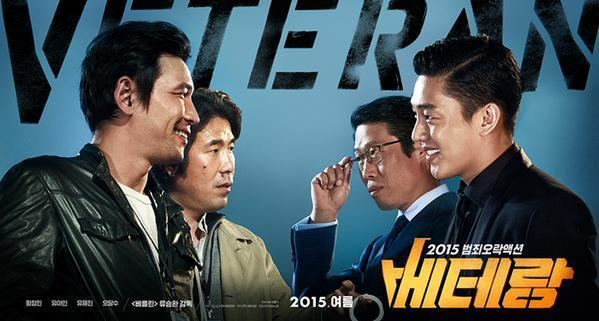 Ryoo Seung-wan and production company Filmmaker R&K confirmed that they have already agreed to make a sequel, which will likely hit theaters within two to three years.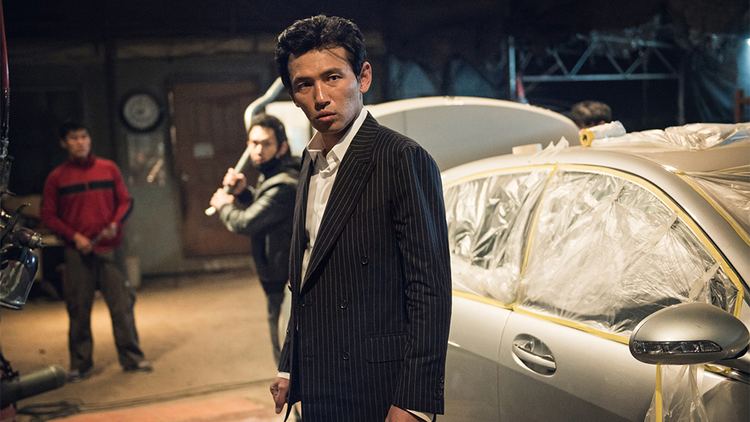 A Chinese remake starring Sun Honglei is in pre-production and is scheduled for release in China in 2017.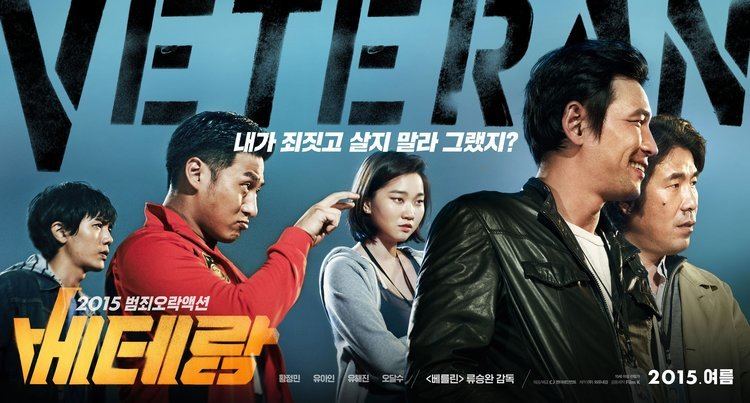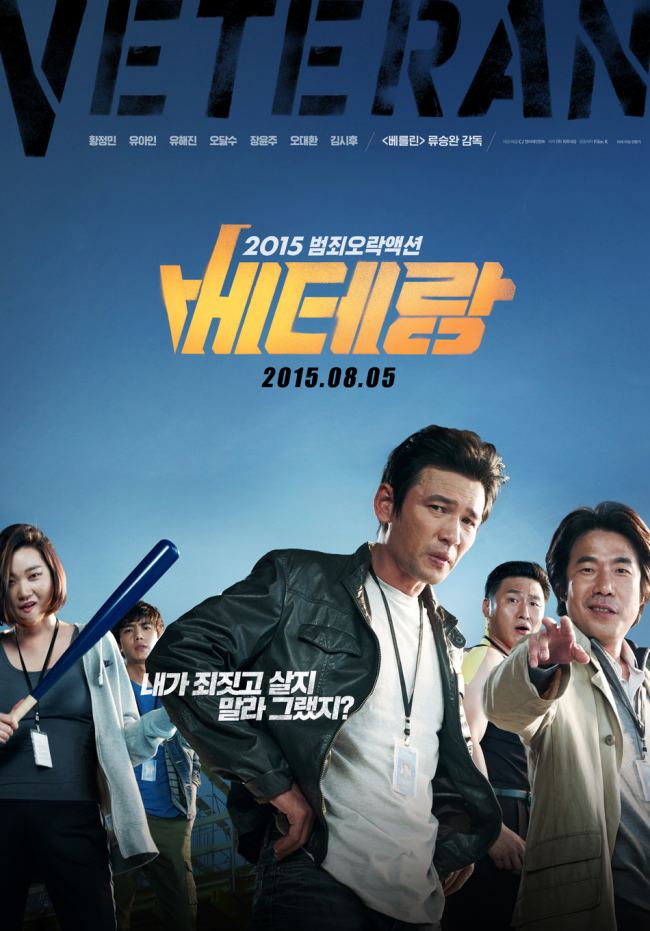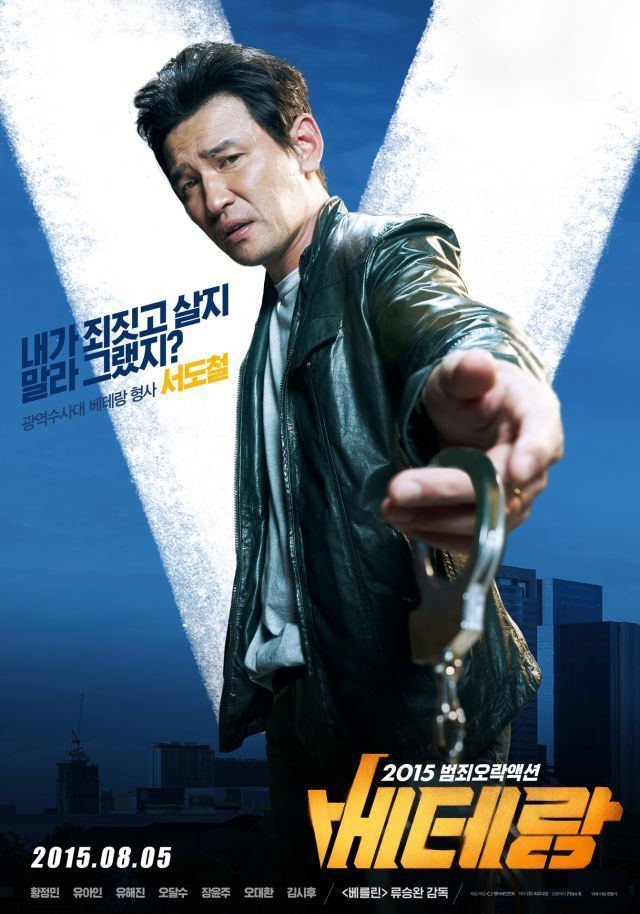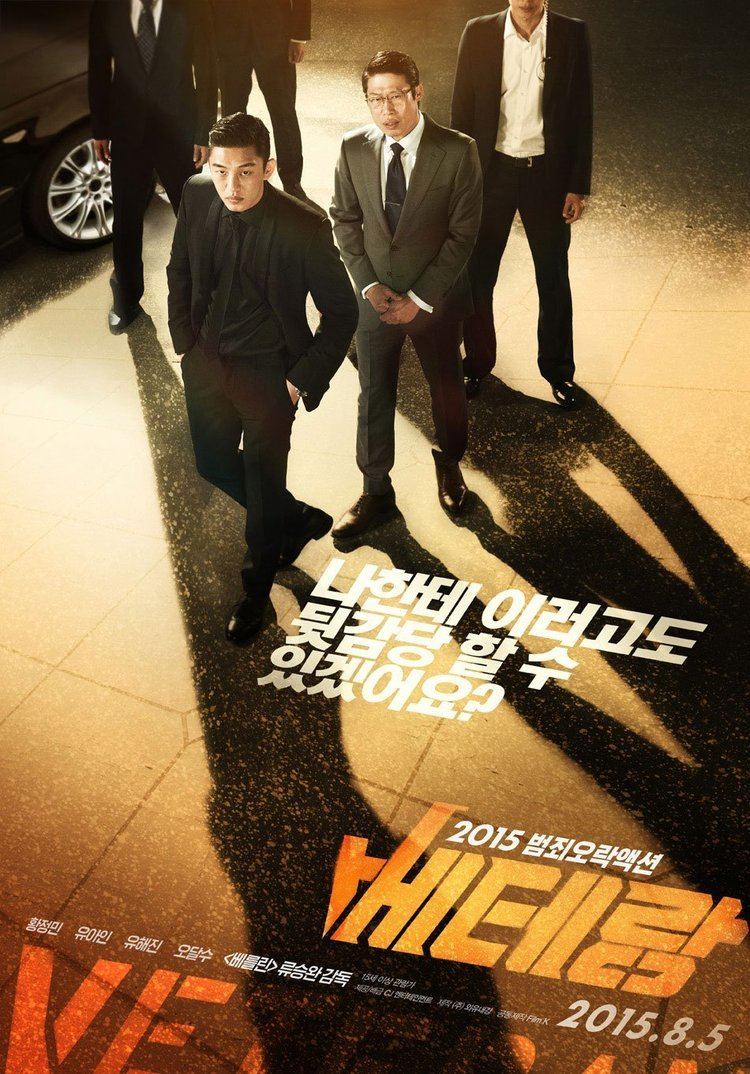 Veteran (2015 film) Wikipedia
Veteran (2015 film) themoviedb.org
Veteran (2015 film) IMDb