7

/

10

1

Votes

Alchetron

Rate This




K. Raghavendra Rao




N. T. Rama Rao Sridevi




K. Chakravarthy






K. Raghavendra Rao




Chakravarthy




N. T. Rama Rao, Sridevi






M. Arjuna Raju K. Sivarama Raju




Kotagiri Venkateswara Rao




Kovelamudi Raghavendra Rao




Kovelamudi Surya Prakash Rao




Kovelamudi Raghavendra Rao, Jandhyala Subramanya Sastry




Pravarakyudu, Prema Ishq Kaadhal, Maaya, Kushi, Jabardasth
Vetagadu (English: Hunter) is a 1979 Telugu, Action film, produced by M. Arjuna Raju, K. Sivarama Raju on Roja Movies banner and directed by K. Raghavendra Rao. Starring N. T. Rama Rao, Sridevi in the lead roles and music composed by Chakravarthy. The film is remade in Hindi Movie Nishana (1980), starring Jeetendra, Poonam Dhillon in the pivotal roles, both the movies were made by same banner & director. Rao Gopal Rao's lengthy dialogues in the film became very popular. The film went on to become a Blockbuster at the box office and ran for more than one year.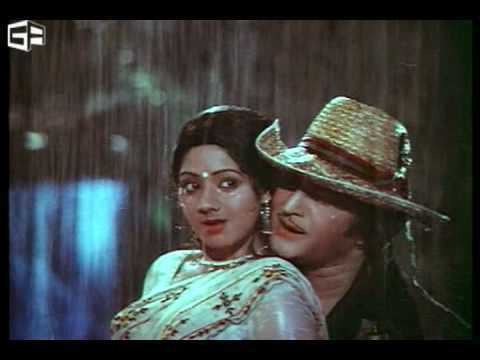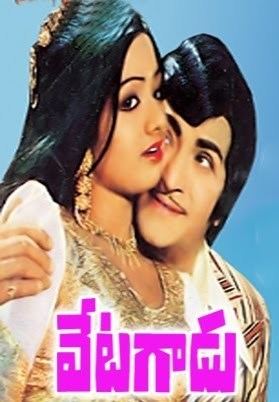 Ananda Bhupathi (Jaggayya) and his wife Gayatri Devi (Pushpalata) belong to a rich and royal dynasty. Ananda Bhupathi constructs a huge palace in the middle of a forest and the next day of the palace opening ceremony Gruhapravesam their Diwanji Sivanandam (Rao Gopal Rao) tries to kidnap Gayatri Devi for an ancestral Rajkamal Necklace which is always worn by Gayatri Devi.This necklace is very precious and expensive. But Gayatri Devi somehow escapes from him and secretly gives the necklace to an Adivasi Koya Dora (Chalapathi Rao) and tells him to put the necklace on their goddess statue and to never give it to anyone until she comes back. Kalyana Gajapathi (Kanta Rao) who belongs to another royal dynasty, is a close friend to Ananda Bhupathi tries to save Gayatri Devi, but he is brutally killed by Diwanji. And the Diwan creates a story that Kalyana Gajapathi has taken away Gayatri Devi for the Rajkamal necklace. This leads to a royal feud between both families. After 25 years Roja (Sridevi), daughter of Ananda Bhupathi and Raja (N.T.Rama Rao), who is the son of Kalyana Gajapathi meet in a forest trip and fall in love with each other. But as her father Ananda Bhupathi comes to know that he is the son of Kalyana Gajapathi he disagrees with the marriage proposal. Rest of the story is how Raja proves his father's innocence by formulating various plans.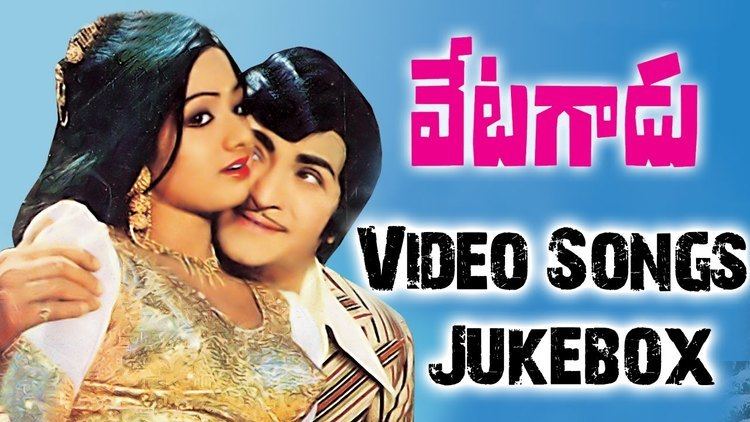 N. T. Rama Rao as Raja
Sridevi as Roja
Rao Gopal Rao as Sivanandam
Satyanarayana as Hari
Allu Ramalingaiah as Kanda
Jaggayya as Ananda Bhupati
Kanta Rao as Kalyana Gajapati
Nagesh as Ponnu Swamy
Chalapathi Rao as tribal leader
Chidatala Appa Rao as Godugu
Pandari Bai as ayah
Pushpalata as Gayatri Devi
Mamata as Dhillu
Jayamalini in item number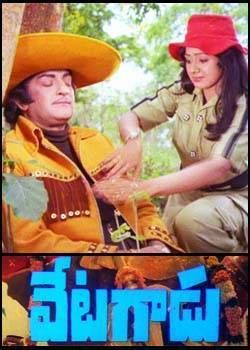 Story - Dialogues: Jandhyala
Lyrics: Veturi Sundararama Murthy
Playback Singers: SP Balasubrahmanyam, P. Susheela, S. Janaki
Art: Bhaskara Raju
Fights: Surendar, Kasam
Choreography: Saleem
Music: Chakravarthy
Cinematography: K. S. Prakash
Editing: Kotagiri Venkateswara Rao
Producers: M. Arjuna Raju, K. Sivarama Raju
Director: K. Raghavendra Rao
Banner: Roja Movies
Release Date: 5 July 1979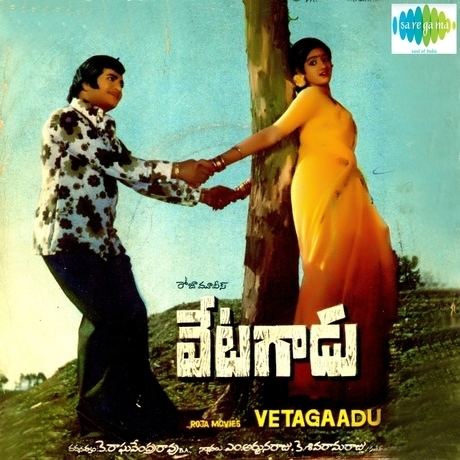 Music composed by Chakravarthy. Lyrics were written by Veturi Sundararama Murthy. All songs are blockbusters. Music released on SAREGAMA Music Company.
VCDs and DVDs on - SHALIMAR Video Company, Hyderabad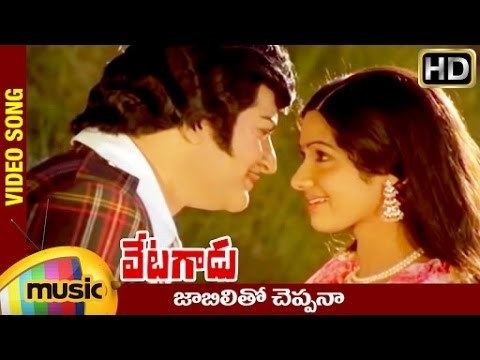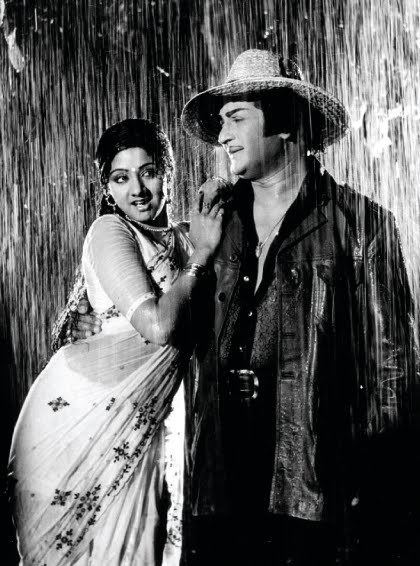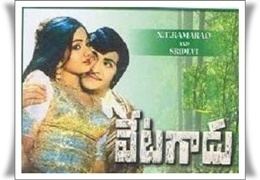 1Aaku Chaatu Pinde TadiseBalu - P Susheela3:50
2Bangaru BaathugudduBalu - P Susheela3:27
3Puttintollu TharimesaaruBalu - P Susheela3:32

Vetagaadu Wikipedia