270 km/h




Verhees Engineering




4.5 m





The Verhees D-Plane 1 is a Belgian homebuilt flying wing, designed by Verhees Engineering and supplied as plans for amateur construction.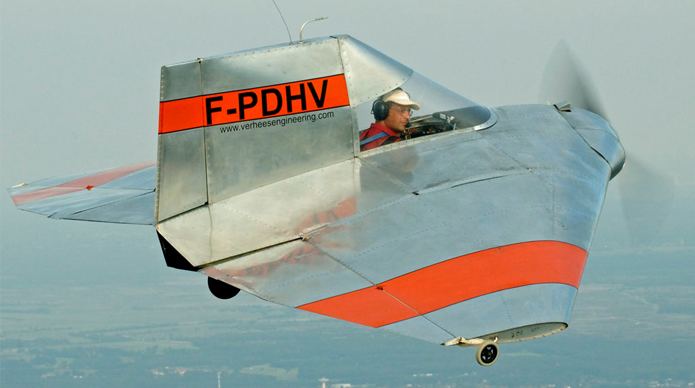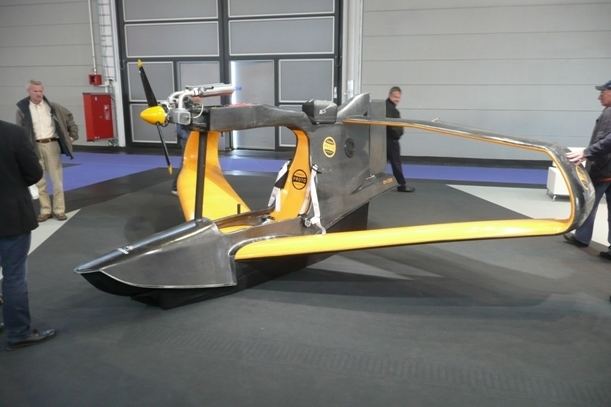 The D-Plane 1 features a cantilever mid-wing, a single-seat enclosed cockpit, semi-retractable tricycle landing gear and a single engine in tractor configuration.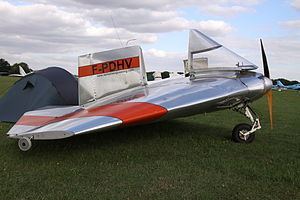 The aircraft is made from sheet aluminum tubing. Its very low aspect ratio 4.5 m (14.8 ft) span delta wing has an area of 10 m2 (110 sq ft). The nose wheel retracts, while the single main wheel and wing tip wheels are fixed. The recommended engine is the 1.6 litre displacement 50 hp (37 kW) Subaru EA71 four-stroke automotive conversion powerplant.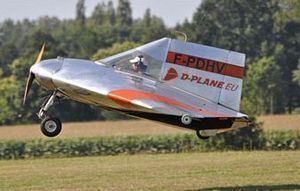 By 2011 only the prototype had flown, but development work had begun on the design of the two-seat D-Plane 2, which will be powered by a 100 hp (75 kW) Rotax 912ULS and cruise at about 250 km/h (155 mph).
Data from Bayerl
General characteristics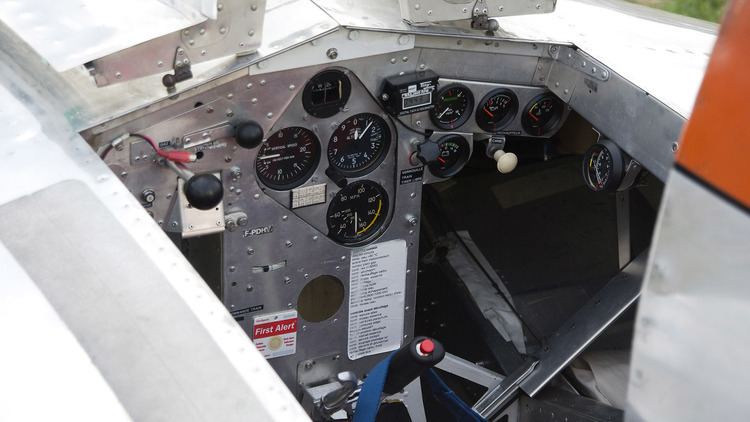 Crew: one
Wingspan: 4.5 m (14 ft 9 in)
Wing area: 10 m2 (110 sq ft)
Empty weight: 210 kg (463 lb)
Gross weight: 340 kg (750 lb)
Fuel capacity: 60 litres (13 imp gal; 16 US gal)
Powerplant: 1 × Subaru EA71 four cylinder, liquid-cooled, four stroke automotive conversion, 37 kW (50 hp)
Performance
Maximum speed: 270 km/h (168 mph; 146 kn)
Cruise speed: 220 km/h (137 mph; 119 kn)
Stall speed: 85 km/h (53 mph; 46 kn)
Wing loading: 34.0 kg/m2 (7.0 lb/sq ft)
Verhees D-Plane 1 Wikipedia