Venu Srinivasan is the grandson of the TVS Group's founder, T. V. Sundaram Iyengar. After graduating as an engineer from the College of Engineering, Guindy, he completed "Master of Science" degree in Management from Purdue University in the USA.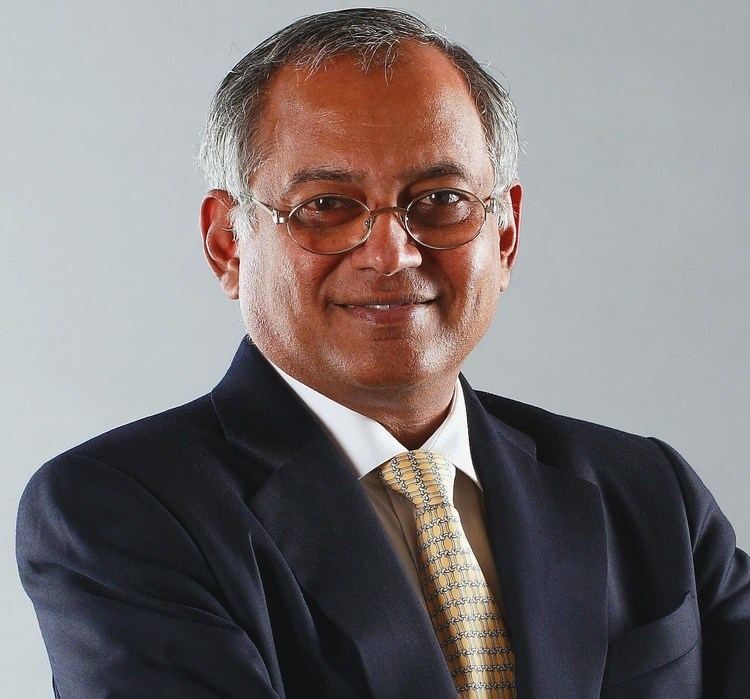 He is conferred with "Doctor of Management" by University of Purdue, USA and "Doctor of Science" by University of Warwick, UK & IIT Kharagpur, India.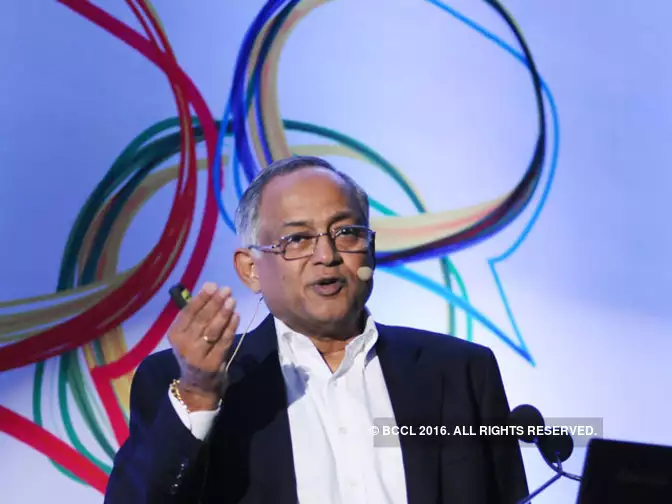 He became the Managing Director of Sundaram Clayton Ltd. in May 1979. He went on to become the Chairman of TVS Motor Company. In the late 1980s, Srinivasan scripted a turnaround for the company, which was then mired in labour trouble and sinking into the red. Srinivasan dealt with the situation sternly and shut the factory down for three months, forcing the unions to relent. He then re-structured operations by upgrading plant machinery, investing in new technologies and implementing Total Quality Management practices. He also brought in Professor Lord Kumar Bhattacharyya of the University of Warwick as a consultant to provide guidance. In 2001, TVS Motor Company split from Suzuki and started manufacturing on its own. TVS Motor Company re-entered the market by successfully launching TVS Victor - India's first indigenously built four stroke motorcycle. The slew of launches that followed propelled TVS Motor Company into becoming India's third largest two-wheeler manufacturer.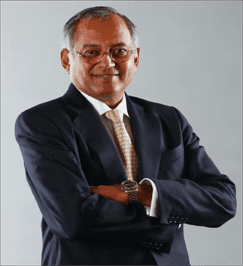 Srinivasan later brought in Professor Yasutoshi Washio of Japan, a Deming Application Prize Winner and globally renowned expert in Total Quality Management and Japanese Quality Management Guru, Professor Yoshikazu Tsuda as mentors to strengthen the TQM processes within the company.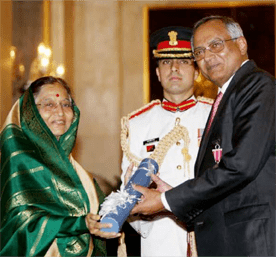 Under Venu Srinivasan's leadership as the Managing Director, Sundaram Clayton's brakes division won the Deming Prize in 1998 for having "achieved distinctive performance improvements through application of company-wide quality control". In 2002, TVS Motor Company also won the Deming Prize, becoming the first two-wheeler company in the world to do so.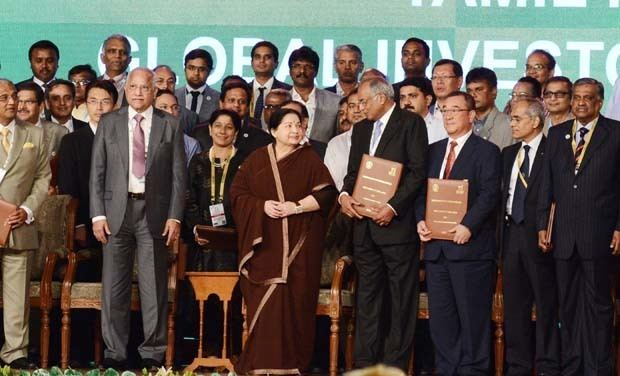 Srinivasan has held several other positions:
Director, Lucas-TVS
Director, T V Sundram Iyengar & Sons Limited
Director, Southern Roadways Limited
Director, Sundram Fasteners Limited
Director, Cummins India Limited
Director, Oriental Hotels Limited
Chairman, TVS Credit Services Limited
Srinivasan was also:
Chairman, National Institute of Fashion Technology, Government of India
Chairman of National Safety Council, Government of India
President, Confederation of Indian Industries (CII) for the year 2009
President, The Automotive Research Association of India for the period 1998-2000
President, Society of Indian Automobile Manufacturers for the period 1999-2001.
At present, he is also the Goodwill Envoy for Public Diplomacy, Republic of Korea.
Venu Srinivasan was conferred the coveted Padma Shri Award by the President Of India in 2010 for his contributions in the field of trade and industry. He is the Goodwill Envoy for Public Diplomacy of the Republic of Korea. He was earlier the Honorary Consul General, Republic of Korea, Chennai. In 2010, he was honoured by South Korean President Lee Myung-bak, with the distinguished civilian honour, 'Order of Diplomatic Service Merit,' in recognition of his contribution in promoting bilateral relations between South Korea and India. It is rare for a Honorary Consul General to be conferred this award, which is given by the Republic of Korea for meritorious service to the extension of national prestige overseas and promotion of friendship with other nations.
Asian Network for Quality (ANQ) chose Venu Srinivasan as one of the winners for its prestigious Ishikawa-Kano Award for the year 2012, for his substantial contribution to the advancement of theories and practices of quality management within TVS Motor, that have been used for enhancing quality of products, services and processes.
Venu Srinivasan was appointed as the Honorary Commander of Korean Naval vessel, ROKS Choi Young(DDH-981), which is a unique honour for a civilian. This was in appreciation for his dedication to enhance the friendship and Co-operation between the Republic of Korea and the Republic of India. In December 2014, Venu Srinivasan was conferred an honorary citizenship by the Mayor of Busan Metropolitan City, the 2nd largest city in Korea.