Country

United States




Population

167,405 (2013)

Area

49.86 sq mi




State

Washington




Founded

1825




Mayor

Tim Leavitt




Points of interest

Fort Vancouver National Historic Site, Pearson Air Museum, Clark County Historical Museum, Confluence Project, Proto-Cathedral of St James the Greater




Colleges and Universities

Washington State University Vancouver, Clark College, International Air Academy Inc, Everest College-Vancouver, Emil Fries Piano Hospital and Training Center



Vancouver is a city on the north bank of the Columbia River in the U.S. State of Washington. Incorporated in 1857, it is the fourth-largest city in the state, with a population of 161,791 as of April 1, 2010 census. Vancouver is the county seat of Clark County and forms part of the Portland-Vancouver metropolitan area, the 24th-largest metropolitan area in the United States. In 2005, Money magazine named it No. 91 on its list of best places in America to live.
Contents
Map of Vancouver, Washington
Vancouver washingtons downtown a great place to live succeed be
City skinny living in vancouver wa
History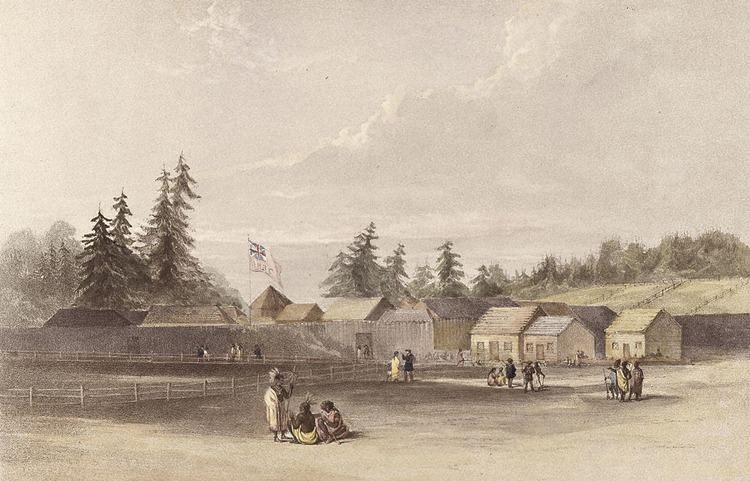 The Vancouver, Washington, area was inhabited by a variety of Native American tribes, most recently the Chinook and Klickitat nations, with permanent settlements of timber longhouses. The Chinookan and Klickitat names for the area were reportedly Skit-so-to-ho and Ala-si-kas, respectively, meaning "land of the mud-turtles." First European contact was in 1775, with approximately half of the indigenous population dead from smallpox before the Lewis and Clark expedition camped in the area in 1806. Within another fifty years, other actions and diseases such as measles, malaria and influenza had reduced the Chinookan population from an estimated 80,000 "to a few dozen refugees, landless, slaveless and swindled out of a treaty."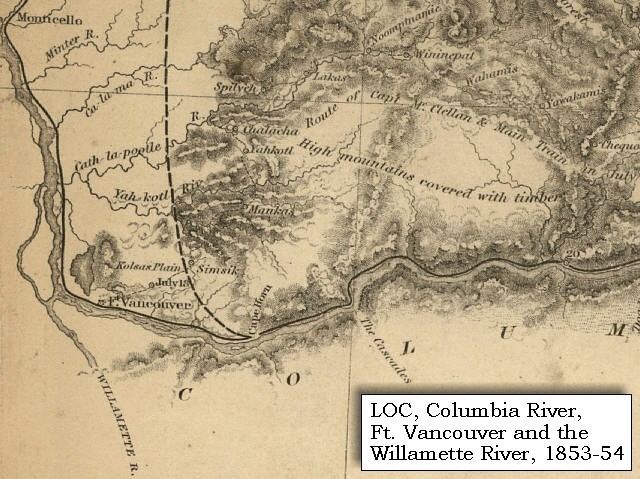 Meriwether Lewis wrote that the Vancouver area was "the only desired situation for settlement west of the Rocky Mountains." The first permanent European settlement did not occur until 1824, when Fort Vancouver was established as a fur trading post of the Hudsons Bay Company. From that time on, the area was settled by both the US and Britain under a "joint occupation" agreement. Joint occupation led to the Oregon boundary dispute and ended on June 15, 1846, with the signing of the Oregon Treaty, which gave the United States full control of the area. Before 1845, American Henry Williamson laid out a large claim west of the Hudsons Bay Company (including part of the present-day Port of Vancouver), called Vancouver City and properly registered his claim at the U.S. courthouse in Oregon City, before leaving for California. In 1850, Amos Short traced over the claim of Williamson and named the town Columbia City. It changed to Vancouver in 1855. The City of Vancouver was incorporated on January 23, 1857.
Based on an act in the 1859–60 legislature, Vancouver was briefly the capital of Washington Territory, before capital status was returned to Olympia, Washington by a 2–1 ruling of the territorys supreme court, in accordance with Isaac Stevens preference and concern that proximity to border with Oregon might give some of the states influence away to Oregon..
U.S. Army Captain (and future President) Ulysses S. Grant was quartermaster at what was then known as Columbia Barracks for 15 months beginning in September 1852. Soon after leaving Vancouver, he resigned from the army and did not serve again until the outbreak of the American Civil War. Other notable generals to have served in Vancouver include George B. McClellan, Philip Sheridan, Oliver O. Howard and 1953 Nobel Peace Prize recipient George Marshall.
Army presence in Vancouver was very strong, as the Department of the Columbia built and moved to Vancouver Barracks, the military reservation for which stretched from the river to what is currently Fourth Plain Boulevard and was the largest Army base in the region until surpassed by Fort Lewis, 120 miles (190 km) to the north. Built on the old company gardens and skirmish range, Pearson Army Field (later Pearson Field) was a key facility, and at one point the US Army Signal Corps operated the largest spruce cut-up plant in the world to provide much-needed wood for airplanes. Vancouver became the end point for two ultra-long flights from Moscow, USSR over the North Pole. The first of these flights was performed by Valery Chkalov in 1937 on a Tupolev ANT-25RD airplane. Chkalov was originally scheduled to land at an airstrip in nearby Portland, Oregon, but redirected at the last minute to Vancouvers Pearson Airfield. Today there is a street named for him in Vancouver. In 1975 an obelisk was erected at Pearson Field commemorating this event.
Separated from Oregon until 1917, when the Interstate Bridge began to replace ferries, Vancouver had three shipyards just downstream which produced ships for World War I before World War II brought an enormous economic boom. An Alcoa aluminum plant opened on September 2, 1940, using inexpensive power from the nearby New Deal hydropower turbines at Bonneville Dam. After the bombing of Pearl Harbor, Henry Kaiser opened a shipyard next to the U.S. Army base, which by 1944 employed as many as 36,000 people in a twenty-four hours a day, seven days a week production of liberty ships, LSTs, and "baby flat tops." This influx of shipyard workers boosted the population from 18,000 to over 80,000 in just a few months, leading to the creation of the Vancouver Housing Authority and six new residential developments: Fruit Valley, Fourth Plain Village, Bagley Downs, Ogden Meadows, Burton Homes and McLoughlin Heights. Each of these was later incorporated into the city, and are well-known neighborhoods, while the neighboring "shipyard city" of Vanport, Oregon, would be destroyed by the Memorial Day flood of 1948.
Vancouver has recently experienced conflicts with other Clark County communities because of rapid growth in the area. The citys first annexation more than doubled its size in 1909, with the largest annexation of 1997 adding 11,258 acres (45.56 km2) and 58,171 residents. As a result of urban growth and the 1997 annexation, Vancouver is often thought of as split between two areas, East and West Vancouver, divided by NE Andresen Road. West Vancouver is home to downtown Vancouver and some of the more historical parts of the city, as well as recent high-density mixed-use development.
More than one-third of the Vancouver urban areas population lives in unincorporated urban area north of the city limits, including the communities of Hazel Dell, Felida, Orchards and Salmon Creek. If county leaders had approved a major annexation plan in 2006, Vancouver would have passed Tacoma and Spokane to become the states second-largest city.
Geography and climate
Vancouver is located at 45°38?1? North, 122°36?11? West (45.633743, ?122.603011) just north of the Columbia River, just west of where the Columbia River Gorge bisects the volcanic Cascade Range and just east of where the Willamette River enters the Columbia. The city of Vancouver is in the Western Lowlands region of Washington. When clouds do not blanket the Puget-Willamette trough formed by the Cascade and Coast Range, Mount Hood, Mount Saint Helens, Mount Jefferson and Mount Adams are all visible from Vancouver.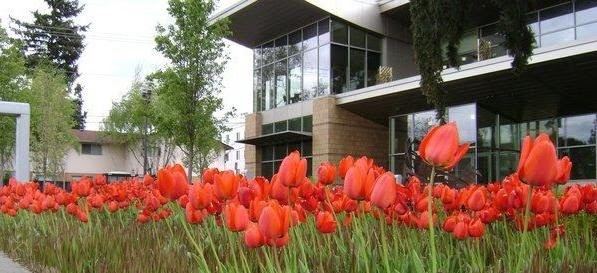 According to the United States Census Bureau, the city has a total area of 49.86 square miles (129.14 km2), of which, 46.46 square miles (120.33 km2) is land and 3.40 square miles (8.81 km2) is water.
Vancouver lies just north of Portland, Oregon and shares a similar climate. Both are classified as dry-summer subtropical (Csb) on the Koppen climate classification, with certain key exceptions. High pressures east of the Cascade Range create something of a venturi effect, leading to cold east winds down the Columbia River Gorge. Unsheltered by the Willamette Valley, Vancouver has historically seen colder temperatures, including "silver thaw" storms where freezing rain cakes limbs and power lines. Such storms can paralyze Vancouver. This occasionally freezes the river, and in 1916 cut electric power in the city for almost two weeks. Rainfall occurs frequently throughout the fall, winter, and spring, but ceases around the middle of June, with dry and warm weather lasting through September. Average annual precipitation is 42 inches (1,100 mm). Heavy snowfalls are infrequent and snow often falls and doesnt stick, with major snowstorms only occurring every 2–4 years. Close proximity to the river was also a concern for flooding, before dams constricted the river, destroying features such as Celilo Falls. Periodic floods have been a nuisance, with two of the most destructive in June 1894 and May, 1948. The 1948 Memorial Day flood almost topped the Interstate Bridges support piers and completely destroyed nearby Vanport, Oregon. Other unusual storms include the Columbus Day windstorm of 1962 and an April 5, 1972 tornado which rated F3 on the Fujita scale, striking a local school. A F1 tornado struck on January 10, 2008 just after noon causing moderate damage along a 2-mile (3.2 km) path from Vancouver Lake to the unincorporated Hazel Dell area.
Because many Vancouver residents work in Portland, there is typically significant rush hour traffic congestion on two bridges that cross the Columbia River — the Interstate Bridge and the Glenn Jackson Bridge. In 2006 there were 278,043 weekday vehicle crossings on the two bridges.
Economy
The Vancouver economy is characterized by border economics with neighboring Portland, Oregon. The state of Washington levies no individual or corporate income taxes and levies a property tax below the national average and a sales tax above the national median. The State of Oregon has even lower property taxes and no sales tax but one of the highest state income taxes. As a result, many Vancouver residents prefer to shop in neighboring Portland where they do not pay sales taxes then live and work in Vancouver where they do not pay state income tax. (Washington residents who work in Oregon must pay Oregon income tax.) For the same reasons, the city is popular with retirees. Conversely, the city is less favored by students and young adults. In 2003, 70% of workers in Vancouver worked in Clark County. There is a risk in sales tax avoidance because Washington has a use tax due on all purchases made in Oregon that are then returned to Washington. Vancouver residents "shop at their own risk" when attempting to avoid the sales tax in Washington, although the rule is rarely, if ever, enforced except for purchases requiring registration, such as motor vehicles.
Art and culture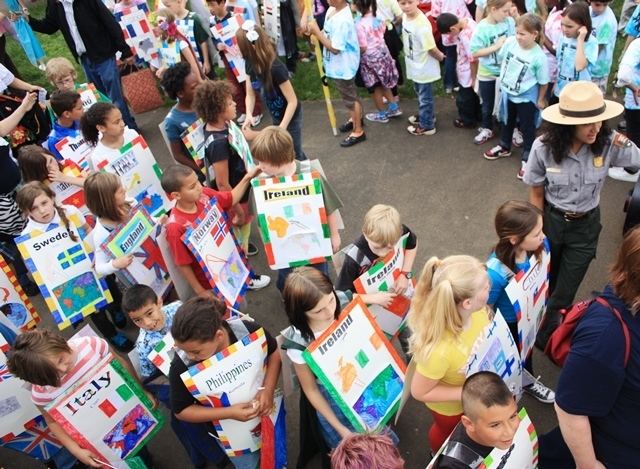 In the early 2000s, Vancouver began seeing a revitalization of local art scene and cultural events. In 2010 there was a movement among local artists to form cooperatives and meet with established local gallery owners for a monthly forum known as "Art Conversations." Many of Vancouvers art galleries are located in downtown Vancouver, and in 2014, the City Council formally designated an "Arts District" in the downtown core.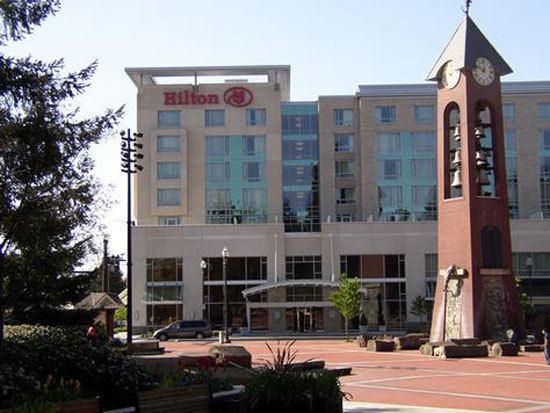 The Kiggins Theatre located within the Downtown Vancouver Art District, was built in 1936 by architect Day Hillborn. It was named for J.P. Kiggins, an entrepreneur and politician who cut a swath through town in the early 20th century, serving as Vancouvers mayor for 15 non-consecutive years between 1908 and 1935. It was renovated and reopened in 2011 as independent film and community event venue.
The Vancouver Symphony Orchestra first formed in the late 1970s and has been delivering world-class symphonic performances ever since. Conducted and directed by Dr. Salvadore Brotons, the Symphony performs regular season concerts, a chamber music series and occasional theme concerts throughout the year.
References
Vancouver, Washington Wikipedia
(Text) CC BY-SA
(,)http://upload.wikimedia.org/wikipedia/commons/8/87/Fort_Vancouver_1845.jpg(,)http://volcanoes.usgs.gov/observatories/cvo/Historical/LewisClark/Historical/Maps/loc-archives_map_columbia_vancouver_1854.jpg(,)http://www.mtfca.com/discus/messages/331880/403436.jpg(,)http://www.mtfca.com/discus/messages/331880/403227.jpg(,)http://www.mtfca.com/discus/messages/411944/416246.jpg(,)http://www.mtfca.com/discus/messages/331880/379591.jpg(,)http://sphotos-c.ak.fbcdn.net/hphotos-ak-prn1/t31.0-8/c210.0.694.462/1048883_10152166505050912_1593374036_o.jpg(,)http://www.oddee.com/_media/imgs/articles2/a99047_Optimized-Montreal-UFO.png(,)http://upload.wikimedia.org/wikipedia/commons/c/ca/First_Vancouver_Council_Meeting_after_fire.jpg(,)http://upload.wikimedia.org/wikipedia/en/f/fa/1922_Detroit_store.jpg
(,)http://woodyscustomlandscaping.com/p7hg_img_2/fullsize/gall16_fs_fs.JPG(,)http://walshandco.jdwalsh.net/_/rsrc/1339562672980/Landscape-Maintenance/service-area/ridgefield-wa/Landscaping%2520vancouver%2520wa.jpg(,)http://st.houzz.com/simgs/299143e3041b3803_4-9963/traditional-landscape.jpg(,)http://grohost2.com/~launchin/04_Client/834/LocalPageSlide/slider2.jpg(,)http://naturalpruningnw.com/wp-content/uploads/2015/02/natural-landscape-design-in-vancouver-wa-13.jpg(,)http://content.angieslist.com/2013/6/27/578b1dcd-895c-4108-8cb7-32ee4d865699.jpg(,)http://naturalpruningnw.com/wp-content/uploads/2015/02/natural-landscape-design-in-vancouver-wa-31.jpg
(,)http://student.camas.wednet.edu/techweb/northwestfood/files/2015/01/beaches.jpg(,)http://petrahousewa.com/website/wp-content/uploads/2013/12/one.jpg(,)http://pics3.city-data.com/businesses/p/8/3/5/8/4768358.JPG(,)http://pics3.city-data.com/businesses/p/3/6/3/6/6613636.JPG(,)http://pics3.city-data.com/businesses/p/0/8/0/3/6110803.JPG(,)http://pics3.city-data.com/businesses/p/9/3/7/7/6109377.JPG(,)http://pics3.city-data.com/businesses/p/1/1/0/7/6111107.JPG(,)http://vancouver.tasteofsichuan.com/wp-content/uploads/2014/05/Vancouver-Taste-of-Sichuan1.jpg
(,)http://www.nps.gov/fova/learn/news/images/edit-3_2.jpg(,)http://www.cannabisculture.com/files/images/71/p200752-Vancouver-Hilton_Vancouver_Washington.jpg(,)http://www.focalclarityphotography.com/wp-content/uploads/2013/04/vancouver_washington_popculture_concert_jonnywrightband_concertphotography.photo_.jpg(,)http://2.bp.blogspot.com/_WaqZez9J1vs/TIWPWUGRdZI/AAAAAAAAATg/B1U2qVF1xNo/s1600/IMG_2720.JPG(,)http://media.oregonlive.com/mix_impact/photo/pop-culture-vancouverjpg-71ba34b576f8e6c5.jpg