United States




15.8% (Dec 2014)




University of Puerto Rico at Utuado


297.83 km2


1739




Ernesto Irizarry Salva (PPD)




32,776 (2011)



Utuado is a municipality of Puerto Rico located in the central-western mountainous region of the island known as La Cordillera Central. It is located north of Adjuntas and Ponce; south of Hatillo and Arecibo; east of Lares; and west of Ciales and Jayuya. In land area it is the third-largest municipality in Puerto Rico (after Arecibo and Ponce). According to the 2000 US Census, the city has a population of 35,336 spread over 24 wards and Utuado Pueblo (the downtown area and the administrative center of the city). The name Utuado derives from the Taino word Otoao, meaning "between mountains". The municipality is known as La Ciudad del Vivi meaning "The City of the Vivi", given from the Vivi River which runs through Utuado: one part of it comes from Adjuntas and the other from Jayuya. These two rivers then meet near the Fernando L. Ribas Dominicci Avenue and continue the journey to Lago Dos Bocas.
Utuado is the principal city of the Utuado micropolitan statistical area and is part of the San Juan-Caguas-Fajardo Combined Statistical Area.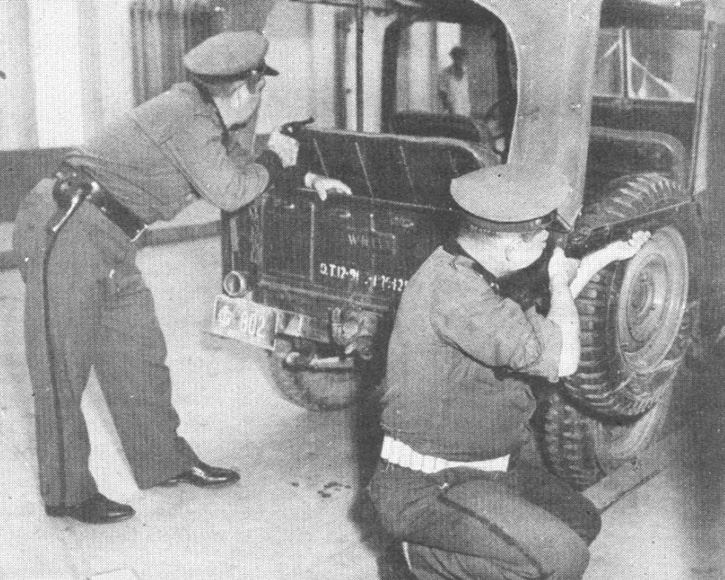 Utuado was founded October 12, 1739, by Sebastian de Morfi, on behalf of 60 families from Arecibo. It was the first town established in the interior mountainous region of the island known as La Cordillera Central and the 11th oldest established municipality in Puerto Rico, following San Juan, San German, Coamo, Arecibo, Aguada, Loiza, Ponce, Anasco, Guayama and Manati.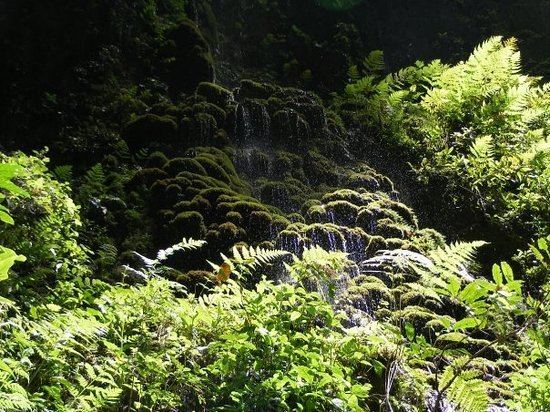 Cascada El Saltillo
Lago Dos Bocas
Lago Caonillas
Hacienda Roses
Monumento a los Soldados Utuadenos
Represa Dos Bocas
Taller Hacienda Taina
Centro Ceremonial Indigena de Caguana
Rio Abajo State Forest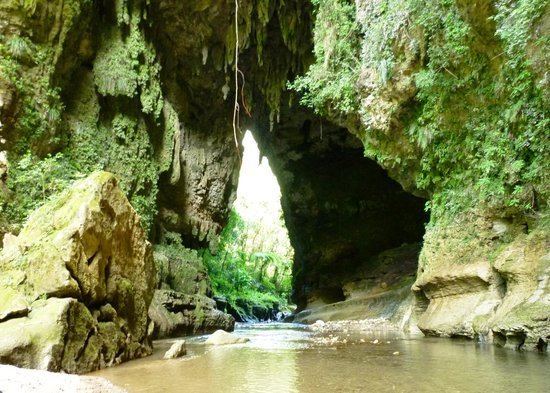 With narrow streets leading up to a central plaza surrounded by a church and the governors house, Utuado Pueblo is an example of a town built during the Spanish Colonial era of Puerto Rico. The Iglesia San Miguel Arcangel, the local Catholic parish, was founded in 1746. The current double-steepled church was built between 1872 and 1878 and is listed in the National Register of Historic Places, along with the Caguana Ceremonial Park and the Blanco Bridge or "Puente Blanco" located in barrio Arenas joining Utuado with Adjuntas. Other buildings in Utuado Pueblo that retain their colonial architectural features include The Center for Art, Culture and Tourism in the old Tobacco Coop building, the old hospital "Hospital Catalina Figueras and Teatro San Miguel, among others.
The Rio Abajo State Forest (Bosque Estatal Rio Abajo) is a 5,780-acre (23 km2) forest reserve shared with Arecibo and home to 223 plants and wildlife species including: native Ceiba (Ceiba pentandra), Asian teaks (Tectona spp.), West Indian Mahogany (Swietenia mahagoni), Honduran Mahogany (S. humilis) and Australian pines (Casuarina spp.). It is also home to the federally endangered Puerto Rican Broad-winged Hawk (Buteo Platypterus Brunnesscens) as well as a captive population of the critically endangered Puerto Rican Parrot (Amazona vittata). Captive parrots are slowly being released into Rio Abajo in an attempt to form a second population of parrots on the Island.
East of the Rio Abajo Forest Reserve is Lago Dos Bocas, one of several man-made lakes in Utuado. From El Embarcadero, near routes 123 and 146, boats take guests around the water to one of the many restaurants for lakeside dining.
Lago Caonillas in the western region of Utuado is another man-made lake. This reservoir encompasses over 50 square miles (130 km2) and was constructed in 1948 by the Puerto Rico Electric Power Authority.
Utuado has regained some of its coffee producing power and was the 3rd largest coffee producer in Puerto Rico in the 2002 USDA Agricultural Census. It also produces oranges (ranked 4th), plantains (ranked 6th) and bananas (ranked 9th). It has also been successful with livestock inventory ranking 3rd with hives of bees and 13th with pigs. In terms of manufacturing, Utuado has facilities producing textiles, paper and stone.
Boy Scouts

For over 50 years a Boy Scout Troop has been active in Utuado, changing its number from time to time. Troop 1996 was active from 1997 to April 2011 and its Facebook page is still maintained though as a news giver for Scout units all over Puerto Rico. As of April 2011, Troop 1996 has ceased operations and Troop 40 formed in April 2013, spawning from Cub Scouts who have completed the Arrow of Light in Cub Scouting in Pack 601. The Troop is sponsored by the Army National Guard in Utuado.
Cub Scouts
The first Cub Scout Pack was formed around 2000 as Pack 551. This number was chosen as commemoration to former Boy Scout Troop 551 (later Troop 1996); the Pack failed sustainment in 2003. The second, Pack 894, was formed in 2008 but failed sustainment later. The third, Pack 601, was formed around 2010 in Barrio Angeles, named after the road for where it is established. The Pack transferred is now sponsored by the Army National Guard in Utuado and therefore changed its unit number to Pack 40.
Venturing
There has been only one Venturing crew in Utuado in 2006, but failed sustainment afterwards.
Girl Scouts
There are between 7 to 10 Girl Scout Troops in Utuado.
Festival Nacional Del BBQ en Utuado - Originated by locals Samuel Kanig and Ramon G. Garcia, it is a one-day barbecue festival held on the fist Sunday of January. It is an annual family event where people exhibit their own creativity by building unique barbecues made from common and uncommon household items. The festival has exhibited barbecue grills made from items such as a toolbox, coffin, light post and even an automobile.
Bicicletada De La Amistad Juan Domingo Reyes Negron - An annual bike day celebrated on a Friday usually around the week of Valentines Day since 2001. Celebrated in memory of Juan Domingo Reyes Negron, a local boy who died in a truck impact while in his bicycle in 2000, the idea was originated by the First Lady, Ivelisse Reyes, and has been sponsored by the Municipal Government of Utuado and the Municipal Office of Recreation and Sports. On February 17, 2010, a Municipal employee lost his life in an accident in the Arecibo Waste Dump, therefore the Municipal Government postponed the bike day from February 19, 2010, to March 5, 2010. On this date, the starting point was moved from the Ramon Cabanas Baseball Stadium to the Utuado campus of the University of Puerto Rico. The 2011 editions starting point was moved to the end of the under-construction PR-10, near the Utuado campus of the University of Puerto Rico. The 2012 starting point was the Ramon Cabanas Baseball Stadium, once again. On the 2012 edition of the bike day, the First Lady, asked the next mayor elected to continue this family activity for years to come and generations to enjoy as her husband stepped down as mayor that year.
Barrio Angeles Fiesta - April
Festival Tierra Adentro - Hosted annually by the Agricultural Technology department of the University of Puerto Rico at Utuado, featuring arts and crafts by local artisans, cultural music, food and plant and animal exhibitions. This festival is held in April from a Wednesday to Sunday.
Guarionex Fiestas - April
Feria Artesanal de Angeles - An annual arts & crafts fair held in early May in barrio Angeles featuring local artisans, music and food.
Cross Rosary - May
Festival de la Longaniza - Celebrated its first year on June 26–28, 2009, it was the lifelong dream of Don Jose A. Carmona "Don Tono" to establish it to celebrate his legacy with his children (his own recipe for seasoning the sausage) and bring another special celebration to the mountain town and celebrate something as delicious as "longaniza".
Fiestas Patronales - Held towards the end of September to early October in honor of the towns patron saint, San Miguel Arcangel. Utuados Fiestas Patronales honor their patron saint with processions, music and in 2005 featured amateur boxing matches, softball and domino games. It previously was held in the towns central plaza and after remodeling of the plaza, to prevent major damage, the festival moved to the Ramon Cabanas Baseball Stadium parking lot. The 2009 and 2011 editions of the Fiestas Patronales was not celebrated due to low budget from the Municipal Administration. The 2013 edition of the "patronales", under the municipal government of Ernesto Irizarry Salva, returned to the recreation plaza in front of City Hall and the San Miguel Church.
Festival Cultural del Otoao - An annual cultural event held in the beginning of December celebrating Utuados Taino heritage. It features arts & crafts, concerts, food and dance and takes place in the central plaza "Plaza del Recreo" in Utuado Pueblo.
Utuado, Puerto Rico Wikipedia
(,)http://www.latinamericanstudies.org/puertorico/pr-utuado.jpg(,)http://www.loc.gov/teachers/classroommaterials/connections/puerto-rico/images/section_header.jpg(,)http://www.latinamericanstudies.org/puertorico/jayuya-1950.jpg(,)http://www.latinamericanstudies.org/puertorico/pr-1950-nationalist.jpg(,)https://c1.staticflickr.com/1/42/80914096_994211e4a5_b.jpg(,)http://upload.wikimedia.org/wikipedia/en/3/34/Utuado1896GoldenEra.jpg
(,)http://www.freshcup.com/wp-content/uploads/2014/04/Utuado_Landscape-894x372.jpg(,)http://cache2.asset-cache.net/gc/500640891-the-cordillera-central-near-utuado-puerto-gettyimages.jpg%3Fv%3D1%26c%3DIWSAsset%26k%3D2%26d%3DX7WJLa88Cweo9HktRLaNXjotS00Z%252B6CYuJNNWjaMCEJbewdLmQFsSHsG5w6aLsAq(,)http://alfredocolon.zenfolio.com/img/s8/v0/p914745955-3.jpg(,)http://media-cdn.tripadvisor.com/media/photo-s/01/48/94/eb/utuado.jpg(,)http://media-cdn.tripadvisor.com/media/photo-s/07/58/fb/83/restaurante-rancho-marina.jpg(,)http://eyetour.com/blog/wp-content/uploads/2009/01/banner-utuado.jpg(,)http://upload.wikimedia.org/wikipedia/en/9/9b/Utuado_Puerto_Rico_2007.jpg(,)http://farm2.static.flickr.com/1192/1449435029_376c4bb714.jpg(,)http://upload.wikimedia.org/wikipedia/en/e/e5/PanoramicUtuado.jpg(,)https://s-media-cache-ak0.pinimg.com/736x/5e/e4/35/5ee435f8860d151de6cb17bcdacaa7d8.jpg
(,)http://media-cdn.tripadvisor.com/media/photo-s/05/30/88/93/casa-grande-mountain.jpg(,)http://ranchomarina.com/wp-content/uploads/2013/10/entrada.jpg(,)http://media-cdn.tripadvisor.com/media/photo-s/04/9b/87/06/utuado.jpg(,)http://cdn4.vtourist.com/19/4872012-the_pier_in_front_of_the_restaurant_Dos_Bocas.jpg(,)http://upload.wikimedia.org/wikipedia/commons/7/7c/Locator_map_Puerto_Rico_Utuado.png(,)http://media-cdn.tripadvisor.com/media/photo-s/01/c0/31/b3/el-jardin.jpg(,)http://upload.wikimedia.org/wikipedia/en/thumb/6/68/UPR_at_Utuado.svg/1024px-UPR_at_Utuado.svg.png(,)http://media-cdn.tripadvisor.com/media/photo-s/04/3c/ae/73/lake-view-from-the-restaurant.jpg(,)http://media-cache-ec0.pinimg.com/736x/e6/9a/40/e69a40a77d29c5060203ba26210b4db1.jpg(,)http://assets.eyetour.com/images/p_upload/photos/UTUADO/LAGODOSBOCAS/lagodosbocas0009.jpg(,)https://michaelromei.files.wordpress.com/2013/03/photo-1-copy-4.jpg%3Fw%3D640
(,)http://upload.wikimedia.org/wikipedia/en/9/9b/El_Imparcial_Utuado.jpg(,)https://s-media-cache-ak0.pinimg.com/736x/17/a3/45/17a3459e7d49df9521ddbd8a34f47eba.jpg(,)http://imagesus.homeaway.com/mda01/7e862179-989d-4bcd-ac3d-61e29356c528.1.10(,)https://c2.staticflickr.com/4/3383/3669461583_fab86ffb90_b.jpg(,)http://upload.wikimedia.org/wikipedia/en/4/42/The_Comic_Strip_is_a_Serious_Thing-_BONZZO%40CORMO_UPR_in_Utuado_-_Very_BONZZO_Persons_Expo.jpg(,)http://s3.amazonaws.com/photos.zeepuertorico.com/UTUADO-Lago%2520Dos%2520Bocas%255EIMG_0989-BIG.jpg(,)http://i.ytimg.com/vi/PM4qQsMBWXg/maxresdefault.jpg(,)http://welcome.topuertorico.org/img/hp-c_muerto.jpg
(,)http://cache2.asset-cache.net/gc/500640891-the-cordillera-central-near-utuado-puerto-gettyimages.jpg%3Fv%3D1%26c%3DIWSAsset%26k%3D2%26d%3DX7WJLa88Cweo9HktRLaNXlfPXU70WuZ9v3adt7iSp%252FGcEbjMKe7ZR2zfNRoeVsYyqgHMasNIndekwpLCBZV3l1qWws3NWNEXgo2011OmxHU%253D(,)http://puertoricohotelreservations.com/wp-content/uploads/2011/12/TainoRuins1100x428.jpg(,)http://cache3.asset-cache.net/gc/541322409-caguana-ceremonial-ball-courts-site-utuado-gettyimages.jpg%3Fv%3D1%26c%3DIWSAsset%26k%3D2%26d%3DX7WJLa88Cweo9HktRLaNXt6b3qJfJR6xXD%252B2OE3JHPv47oOtR8R5eeRYqLGnxG0wu7tMZYszrTvsVlpQl1%252FTmvw6HzJhqgNqk7IbbXw47q0%253D(,)https://s-media-cache-ak0.pinimg.com/originals/ef/55/4c/ef554c534953558ce92279b29362dfde.jpg(,)https://s-media-cache-ak0.pinimg.com/736x/8d/bf/3e/8dbf3e0e210490ce92c49425c6efcc9a.jpg(,)http://www.palmparadise.net/39.jpg(,)https://a1.muscache.com/ic/pictures/33357651/3936c62a_original.jpg%3Finterpolation%3Dlanczos-none%26size%3Dx_large%26output-format%3Dprogressive-jpeg%26output-quality%3D70(,)http://www.enciclopediapr.org/multimedia/images/09052001_OX52AF33RY14.jpg(,)http://i.ytimg.com/vi/ZNui_0uJNWQ/0.jpg
(,)http://media-cdn.tripadvisor.com/media/photo-s/01/3c/ac/6e/cueva-clara-cumay-caverns.jpg(,)http://media-cdn.tripadvisor.com/media/photo-s/03/7f/55/f2/cueva-del-arco-beautiful.jpg(,)http://imagesus.homeaway.com/mda01/cfb4eae3-eacf-4630-ac4d-279e90f632a0.1.10(,)http://media-cdn.tripadvisor.com/media/photo-s/01/3c/ac/6d/cueva-clara-cumay-caverns.jpg(,)http://imagesus.homeaway.com/mda01/cf9f4207-0b34-4099-acdd-733cdf4836e9.1.10(,)http://upload.wikimedia.org/wikipedia/commons/8/84/Caguana_Ceremonial_Ball_Courts_Site_-_Utuado_Puerto_Rico.jpg(,)http://assets.eyetour.com/images/v_upload/videos/006_PRTC402/PR-Utuado-LagaDosBocas-thumb.jpg(,)http://www.discoveringpuertorico.com/wp-content/lago_dos_bocas_from_rancho_marina.jpg(,)http://assets.eyetour.com/images/v_upload/videos/006_PRTC402/PR-Utuado-CentroCeremonialIndigenaCaguana-thumb.jpg