The other side of silence with urvashi butalia
Urvashi Butalia (born 1952) is an Indian feminist and publisher. Along with Ritu Menon, she co-founded Kali for Women, India's first exclusively feminist publishing house, in 1984. In 2003, following the closure of Kali for Women, she founded Zubaan Books.
Contents
Urvashi butalia on women s rights in india
Early life and education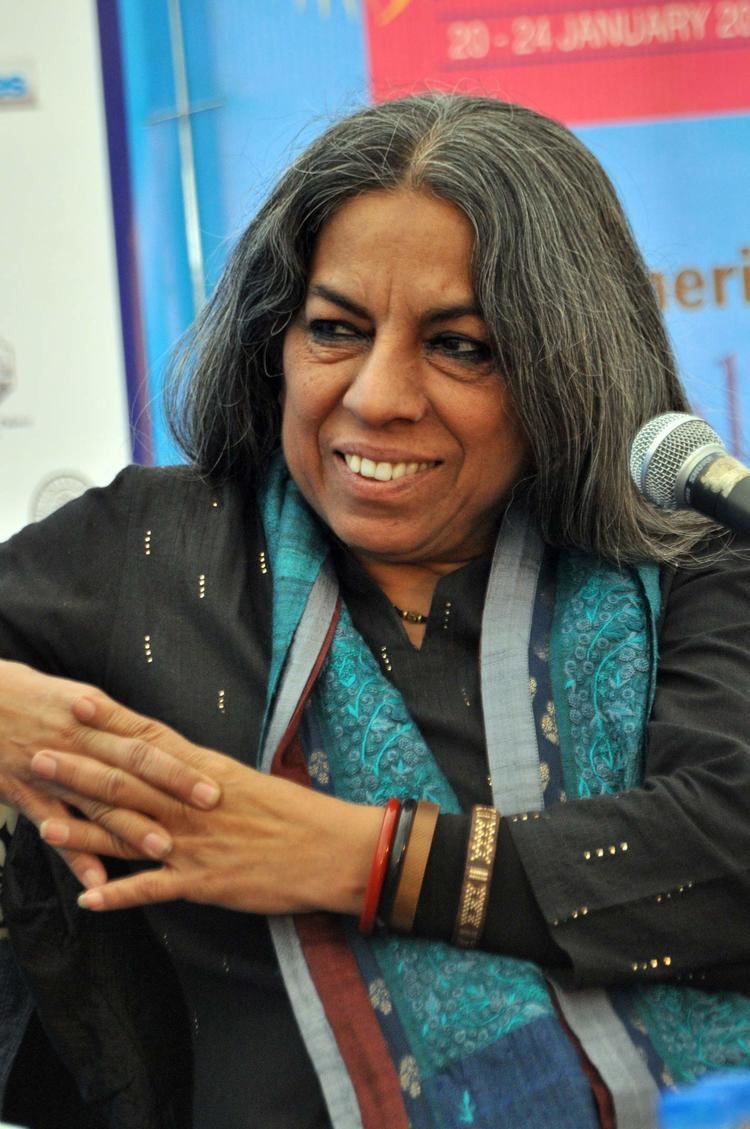 Butalia was born in Ambala, Haryana, into a very rich, progressive and atheist family of Punjabi heritage. She is the third of the four children of Joginder Singh Butalia and his wife Subhadra. Her mother, Subhadra Butalia, was a feminist who ran a counseling center for women. Butalia has one [elder] sister, Bela, and two brothers, Pankaj and Rahul.Pankaj Butalia is a left-wing documentary maker best known for a documentary on the miserable conditions of widows living in Vrindavan.
Butalia earned a BA in literature from Miranda House, Delhi University in 1971, a Masters in literature from Delhi University in 1973, and a Masters in South Asian Studies from the University of London in 1977.
Career
Butalia started her career working with Oxford University Press in Delhi. She later worked for a year at their Oxford headquarters, before moving briefly to London-based Zed Books as an editor in 1982. She then returned to India and, along with Ritu Menon, set up a feminist publishing house, Kali for Women, in 1984, .
Butalia's main areas of interest are Partition and oral histories from a feminist and left-wing perspective. She has written on gender, communalism, fundamentalism and media. Her writings have appeared in several newspapers and magazines publications including The Guardian, the New Internationalist, The Statesman, The Times of India, Outlook and India Today. She has been a regular columnist for the left-wing Tehelka and for Indian Printer and publisher, a B2B publication dealing with the print and publishing industry.
Butalia is a consultant for Oxfam India and she holds the position of Reader at the College of Vocational Studies at the University of Delhi.
Kali for Women and Zubaan Books
Kali for Women, India's first exclusively feminist publishing house, which Butalia co-founded with and Ritu Menon, was set up in 1984 as a trust to increase the body of knowledge on women in the Third World, to give voice to such knowledge as already exists, and to provide a forum for women writers, creative and academics.
In 2003, co-founders Urvashi Butalia and Ritu Menon parted ways due to unresolvable differences. Thereafter, Butalia started Zubaan Books, which besides feminist books also published fiction, general interest books and children's titles, while Menon started Women Unlimited.
In 2011, Butalia and Menon were jointly conferred the Padma Shri, India's fourth highest civilian award, by the Government of India.
The Other Side of Silence
Apart from several newspaper articles and op-ed pieces dealing with feminist issues, Butalia has authored or co-authored seven books, listed below. Of these, The Other Side of Silence (1998) is being used as a text in some Indian universities. The book is the product of more than seventy interviews that Butalia conducted with survivors of the Partition, and emphasises particularly the role of violence against women in the collective experience of the tragedy.
Butalia points out that the Partition is, like the holocaust, still very much a "living history", in the sense that many survivors are still around and can be interviewed. In contrast to the many projects that have undertaken to document the oral histories of the Holocaust, few comparable initiatives have been undertaken in India. This is one of them.
Activism
Butalia is an associate of the Women's Institute for Freedom of the Press (WIFP).
References
Urvashi Butalia Wikipedia
(Text) CC BY-SA