Born to two doctors as the second of two children in 1973, Fischer began his career in Switzerland where he studied photography at the Schule für Gestaltung, Zurich. After the basic, first-year course in art and design, he enrolled in the school's photography department, and supported himself by working as a bouncer at Zurich night clubs and house parties.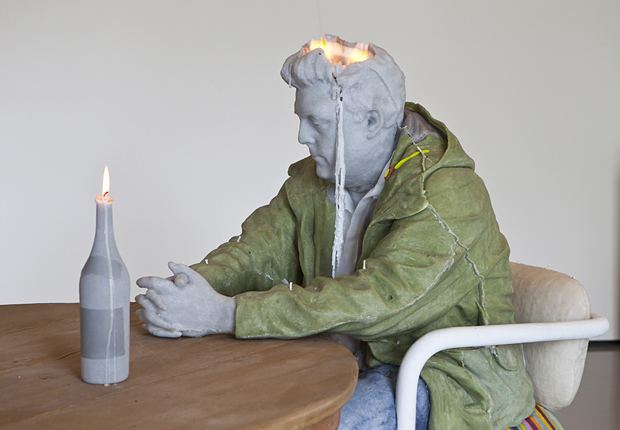 Fischer moved to Amsterdam in 1993, at the age of nineteen, and had his first solo show at a gallery in Zurich in 1996. He later lived in London, Los Angeles, and Berlin before moving to New York. In Berlin and New York, he shared studios with fellow artist Rudolf Stingel.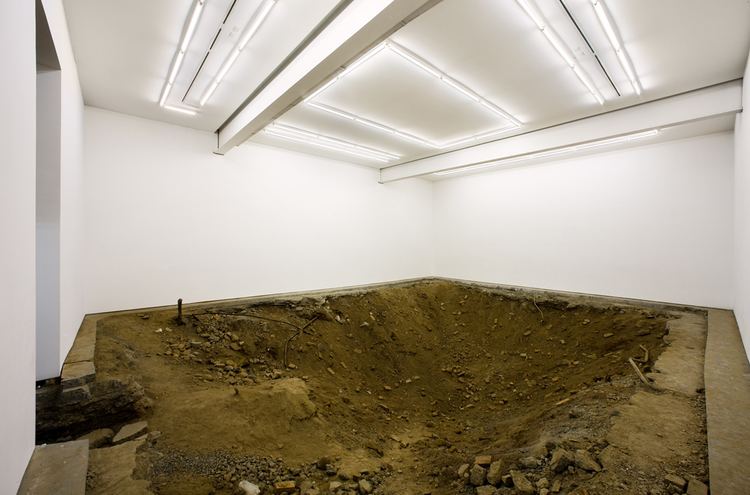 Fischer's subversive approach to art is often considered to be influenced by anti-art movements like Neo-Dada, Lost Art, or the Situationist International. Since Fischer began showing his work, in the mid-nineteen-nineties, in Europe, he has produced an enormous number of objects, drawings, collages, and room-size installations.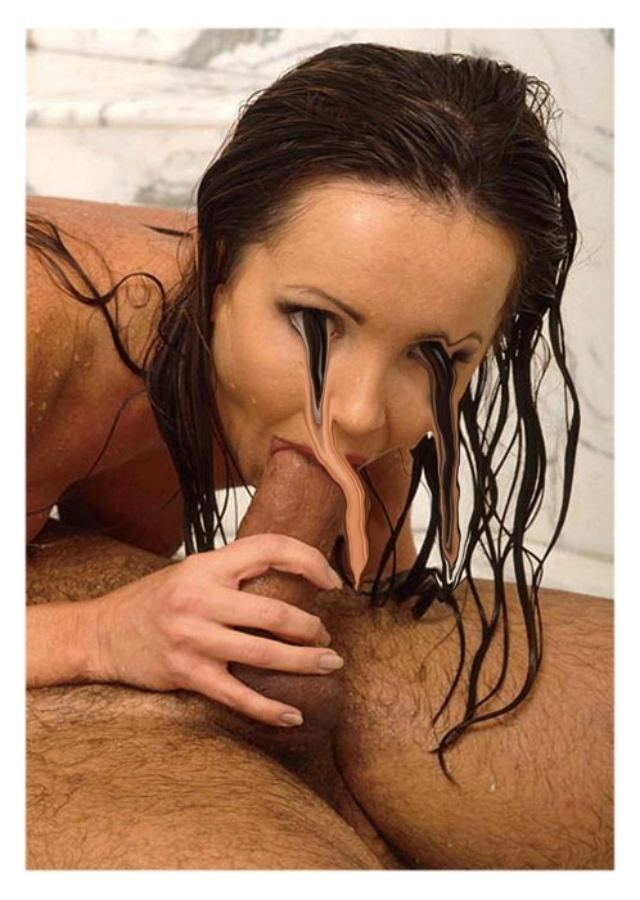 In Untitled (Bread House) (2004-2005), Fischer constructed a Swiss style chalet out of loaves of bread. His Bad Timing, Lamb Chop! (2004-2005), displays a giant wooden chair (actually cast aluminum) intersecting a half empty packet of cigarettes dramatically increased in scale.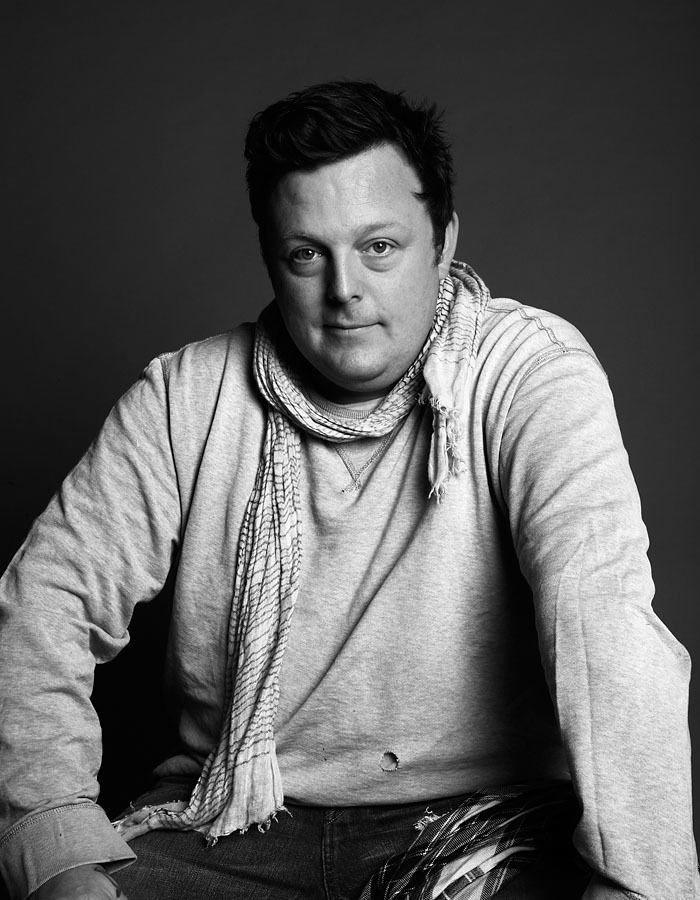 Between 2005 and 2006, he created Untitled (Lamp/Bear), an edition of three 23-foot-tall, 20-ton, bronze bears (two are yellow, the third is blue) intersected with generic functional lamps that appear to spring out of their heads; in 2011, one of the pieces was displayed for five months at Seagram Building's plaza before being auctioned at Christie's. The blue version was installed at Brown University in Providence, Rhode Island in June 2016.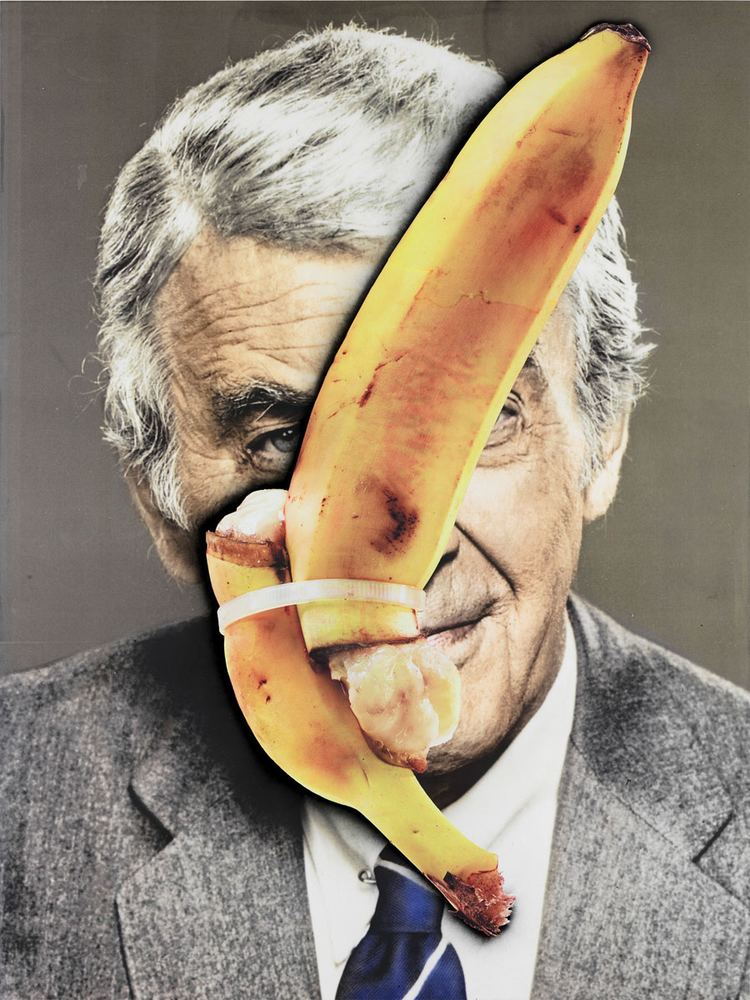 In his series Problem Paintings, the artist juxtaposes headshots of old Hollywood movie stars, with silkscreened pictures of either fruit or hardware.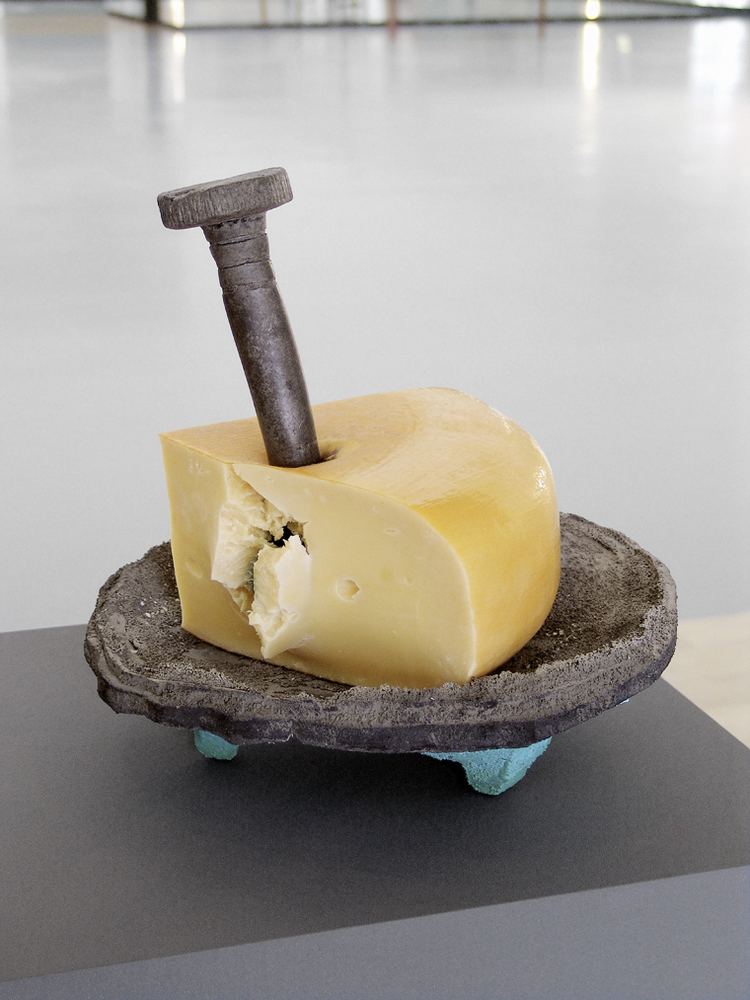 For his 2007 show at Gavin Brown's Enterprise in New York, Fischer excavated the gallery's main room, bringing in contractors to dig an eight-foot hole where the floor had been, and calling the result You. In Death of a Moment (2007), two entire walls are equipped with floor-to-ceiling mirrors and set in motion by a hydraulic system, to create the surreal effect of a room in flux, morphing in shape and size.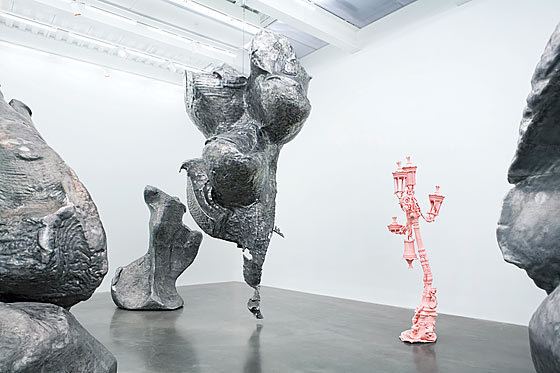 In 2016, Fischer created an eight fool tall wax sculpture of artist and director Julian Schnabel. The piece was also a candle and the wax slowly melted when burned.
Fischer has his own publishing imprint, Kiito-San, whose books are distributed by DAP and Buchhandlung Walther König. The imprint has published exhibition catalogues by Fischer as well as books on the work of Spencer Sweeney, Peter Regli, and Darren Bader. In 2015 Kiito-San released a cookbook called Cooking for Artists, written by Mina Stone, who cooks lunch at Fischer's studio.
Fischer's current studio occupies a large warehouse in the Red Hook section of Brooklyn, near the waterfront.
Fischer's installations and sculptures have been exhibited in some group exhibitions and biennales worldwide, including Manifesta 3 and the Venice Biennale in 2003, 2007, and 2011. His solo exhibition at the Kunsthaus Zürich in 2004, titled "Kir Royal," was his first large-scale solo museum exhibition. Recent major exhibitions include "Not My House Not My Fire," Espace 315, Centre Pompidou, Paris (2004); "Mary Poppins," Blaffer Gallery, Art Museum of the University of Houston, Houston, Texas (2006); "Urs Fischer: Marguerite de Ponty," New Museum of Contemporary Art, New York (2009–10); "Skinny Sunrise", Kunsthalle Wien, Vienna (2012); "Madame Fisscher," Palazzo Grassi, Venice (2012); "Urs Fischer," Museum of Contemporary Art, Los Angeles (2013); and "YES," Deste Foundation Project Space, Hydra, Greece (2013). "Urs Fischer: the Public & the Private", Legion of Honor
Fischer has been working with Sadie Coles HQ, in London, and Gavin Brown's Enterprise, in New York, since 2003. Fischer has also worked with Gagosian Gallery since 2012.
Fischer was married to Tara Subkoff. He has a daughter with the artist Cassandra MacLeod.