It is the second theatrical film in the Universal Soldier series, followed by two made-for-TV movies, Universal Soldier II: Brothers in Arms and Universal Soldier III: Unfinished Business. The film was received with highly negative reviews and was a box office bomb. Subsequent films in the series ignore the events of The Return and contradict it in some places throughout the series; as such it is no longer considered part of the series' canon.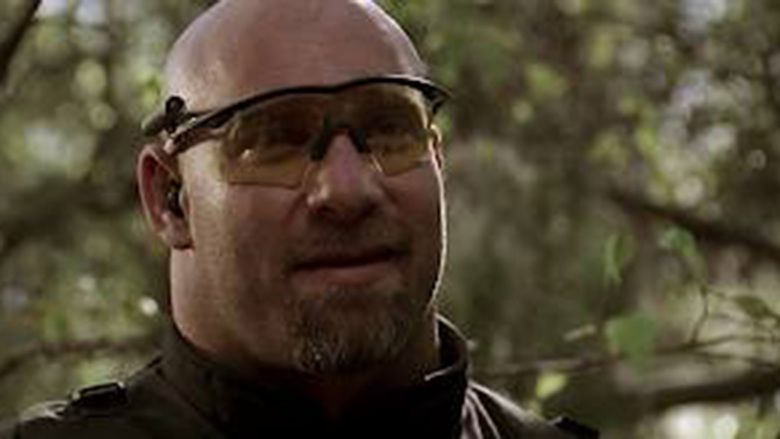 Seven years after the events in the first film, Luc Deveraux (Jean-Claude Van Damme), now an ordinary human after having had his cybernetic implants removed, is a technical expert who is working for the US government with his partner Maggie (Kiana Tom), who has been through countless hours of combat training with him. They work to refine and perfect the UniSol program in an effort to make a new, stronger breed of soldier that is more sophisticated and intelligent to reduce the use of normal, human soldiers in the battlefield. All of the new UniSols, which are faster and stronger than the original UniSols, are connected through an artificially intelligent computer system called S.E.T.H. (Self-Evolving Thought Helix).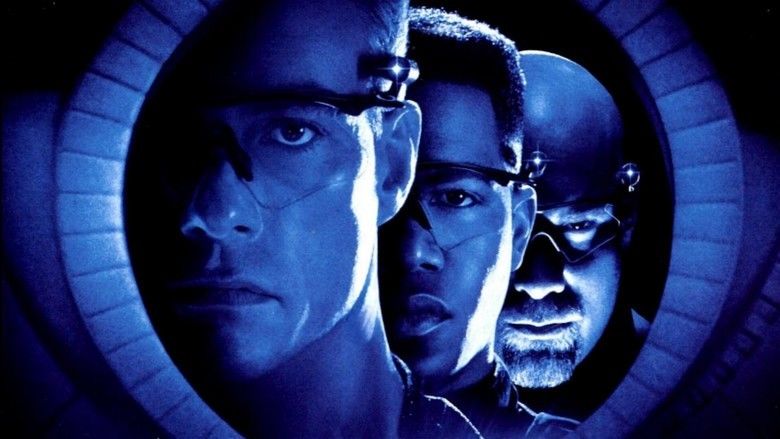 When S.E.T.H. discovers that the Universal Soldier program is scheduled to be shut down because of budget cuts, it takes action to protect itself. Killing those who try to shut off its power, and unleashing a platoon of super soldiers, led by the musclebound Romeo (Bill Goldberg), S.E.T.H. spares Devereaux, only because Devereaux has the secret code that is needed to deactivate a built-in program that will shut S.E.T.H. down in a matter of hours. With the help of Squid (Brent Hinkley), a rogue cyberpunk, S.E.T.H. is able to put its program in a UniSol which Squid made superior to any of the newer models (Michael Jai White). A team of four UniSols massacre most of the troops stationed outside the premises. Luc goes in later with a team of United States Army Rangers, but most of them are killed when a UniSol sentry sees them sneaking into the building
Not only must Luc contend with ambitious reporter Erin Young (Heidi Schanz), who will not leave his side, but he must also contend with General Radford (Daniel von Bargen) who wants to take extreme measures to stop S.E.T.H.. S.E.T.H. has arranged Romeo to kidnap Luc's injured 13-year-old daughter Hillary (Karis Paige Bryant), killing Maggie in the process.
However, Luc is the only person who can rescue Hillary, because Luc knows firsthand how a UniSol thinks, feels, and fights. Luc infiltrates the UniSol building again, but finds Maggie, now revived as one of the UniSols. S.E.T.H is able to figure out the code itself, decides to kill Luc and raise Hillary as a daughter, who it has healed using UniSol technology. During the fight Luc covers S.E.T.H. in liquid nitrogen and then shatters S.E.T.H.'s frozen body. Luc and Hillary leave the lab and head towards the exist, but find Romeo waiting for Luc. Luc then engages into a final fight with Romeo, which ends when Maggie finally rebels against the UniSols by shooting Romeo, and allows Luc and Hillary to get out of the building on time. However, the bomb that General Radford had placed was deactivated by S.E.T.H. and no one knew that. As Romeo and the other UniSols start to march out for battle, Luc fires at the explosive charge, blowing up the building, killing all UniSols and destroying their laboratory.
Jean-Claude Van Damme as Luc Deveraux
Michael Jai White as S.E.T.H.
Heidi Schanz as Erin Young
Xander Berkeley as Doctor Dylan Cotner
Justin Lazard as Captain Blackburn
Kiana Tom as Maggie
Daniel von Bargen as General Radford
James R. Black as Sergeant Morrow
Karis Paige Bryant as Hillary Deveraux
Bill Goldberg as Romeo
Brent Anderson as Technician #2
Lyle Kanouse as UniSol 2500 (voice)
Adam Russell Stuart as the General's Aide
The movie did poorly at the box office debuting at #4. Universal Soldier: The Return grossed $10 million in the United States. Reviews were mostly negative, with the film earning a 5% rating on Rotten Tomatoes. James Berardinelli gave the film a score of one and a half stars out of four and remarked, "Some of the explosions are cool. There's an exploitatively entertaining sequence in a strip joint that features a bevy of topless women. Still, despite all the pyrotechnics, I almost dozed off twice."
Paul Malcolm, of L.A. Weekly regarded the film as "a mind-numbing exercise in body counts and big tits."
A film soundtrack was released by Trauma.
"Crush 'Em" – Megadeth
"Remain Calm" – One Minute Silence
"Awake" – Clay People
"Crazy Train" – The Flys
"Bled For Days" – Static-X
"Fueled" – Anthrax
"Majic, No. 3" – Jact
"Hatred" – D Generation
"Securitron (Police State 2000)" – Fear Factory
"Eureka Pile" – Ministry
"Chaos" – Tim Skold
"Saddam A-Go-Go" – Gwar
"Target: Devereux" – Don Davis
"Supernova Goes Pop" – Powerman 5000
DVD was released in Region 1 in the United States on December 28, 1999, and also Region 2 in the United Kingdom on 1 July 2002, it was distributed by Columbia TriStar Home Entertainment. On 4 October 2010, Universal Soldier Trilogy DVD was released. On 11 February 2013, Universal Soldier Quadrilogy Box Set was released.
In 2012, as part of a distribution deal with Sony, Mill Creek Entertainment re-released the film as part of a Jean-Claude Van Damme themed Hollywood Hits set along with Knock Off (film), The Hard Corps and, Second in Command.
In 2013, a second blu-ray of the film was released, again by Mill Creek Entertainment, as a double feature with Second in Command.
The film has since been featured in various action film compilations from Mill Creek Entertainment.