Genres

Progressive rock




Genre

Progressive rock




Years active

1996 – 2014




Albums

One Night in Europe






Website

http://www.unitopiamusic.com


Past members

Monty Ruggiero Shireen Khemlani Mike Stewart Jamies Jones Shaun Duncan Peter Raidel Ian Ritchie




Origin

Adelaide, Australia (1996)




Members

Sean Timms, Mark Trueack, Tim Irrgang




Record labels

InsideOut Records, Unicorn Digital




Similar

United Progressive Fraternity, The Tangent, Guy Manning, The Flower Kings, Big Big Train




Profiles




Myspace

Facebook
Unitopia the garden full album progressive rock jazz
Unitopia was an Australian music group using progressive rock as a framework, but also including elements of world, classical, jazz, hard rock, and groove.
Contents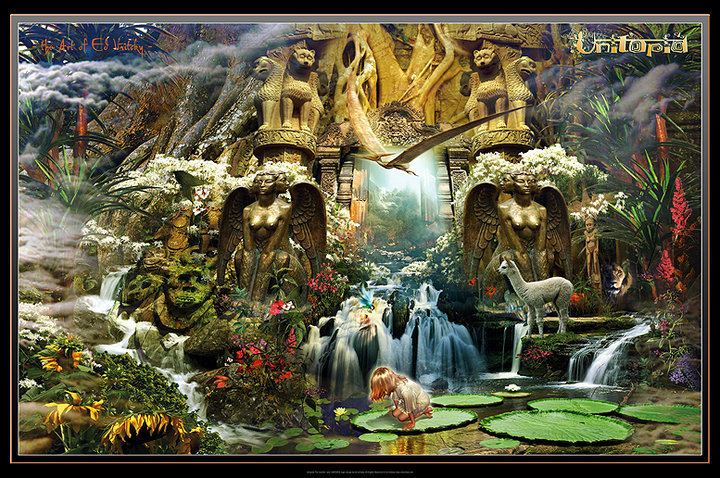 Biography
Unitopia began when a mutual friend introduced Trueack and Timms after realizing the two had similar musical tastes. In late 1996, the duo began work on a track which was to become "Take Good Care" and a songwriting partnership developed that led to the band's debut album More Than a Dream, which included contributions from conductor/arranger Timothy Sexton and the Adelaide Art Orchestra, Pat Schirippa, Constantine Delo, Bradley Polain and Ian 'Polly' Politis.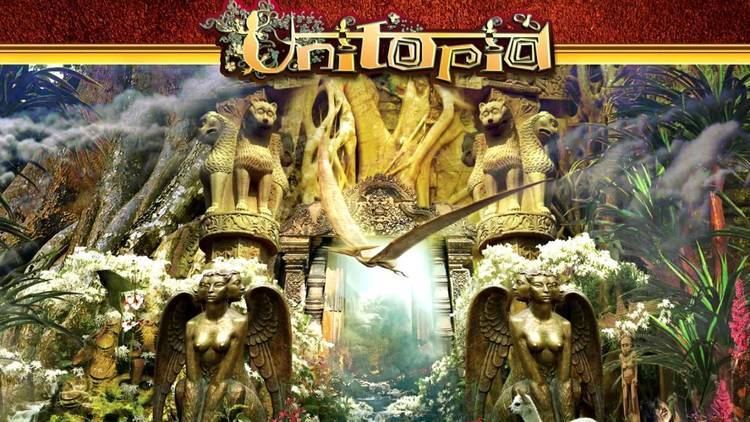 The album was independently launched in October 2005 to a sell out audience at The Cavern Club, Adelaide. Further live work followed in Australia, including supporting Daryl Braithwaite and playing the Norwood Food and Wine Festival. In March 2006, Canadian label Unicorn Records re-released More Than a Dream internationally.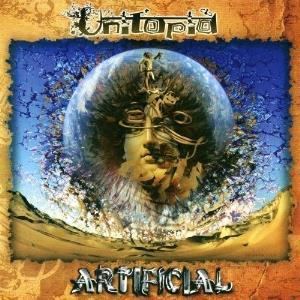 Wishing a consistent team both live and in the studio, Trueack and Timms recruited Adelaide instrumentalists Matt Williams (guitar/vocals), Monty Ruggiero (drums), Shireen Khemlani (bass) and Tim Irrgang (percussion) to complete the Unitopia line-up. Trueack and Timms then started writing in earnest new material for their next album, The Garden. In February 2008, Unitopia signed a worldwide publishing deal with Shock Music Publishing. In July 2008, the track "Lives Go Round" from More Than a Dream was included on the CPR Volume 3 compilation CD. In August 2008, Unitopia signed a 3 album deal with InsideOut Music.
On 18 November 2008, InsideOut Music released Unitopia's second CD, The Garden, internationally, a double CD with 15 tracks and over 100 minutes of music. According to Review Busters "This double disc release is defiantly one for the ages. Unitopia offers a unique blend of progressive rock with some symphonic parts that are incredible. If you never heard of this band then you will want to pick up everything they have to offer, The Garden is a non stop ride into a progressive sound that is easy on the ears, yet at the same time it offers everything you would have ever wanted from a progressive release."
Shireen Khemlani and Mike Stewart left in 2009 but the band was joined by Shaun Duncan on fretless and fretted bass, and Peter Raidel on saxophone. With this new lineup Unitopia released their third album Artificial in 2010. Jones, Duncan and Raidel were replaced, respectively, by David Hopgood, Craig Kelly and Ian Ritchie, who performed on the More Than A Garden Of Dreams tour of Europe in 2010 which included Summer's End Festival, a progressive rock festival in England.
In 2012 with Ritchie replaced by Daniel Burgess on saxophone, the band released its fourth album Covered Mirror Vol. 1: Smooth As Silk, a cover album containing interpretations of classic progressive rock tracks. The band dissolved shortly thereafter. According to Trueack, he and Timms agreed to split demos for a planned double album. Trueack, with Unitopia members Matt Williams, Tim Irrgang and David Hopgood, assembled a new band under the banner United Progressive Fraternity (also involving Guy Manning and Steve Layton among others) and released an album titled Fall In Love with the World. The band's sound continues in the vein of Unitopia, with some notably heavier passages; Trueack's lyrics have also progressed, further exploring his concerns with environmental matters and mysticism. Timms has formed a new band called Southern Empire, who will record their debut album in April 2015 for an 18 March 2016 release. Trueack has stated that he would like to work with Sean again but Sean insisted that this would never happen.
In July 2016 Timms and Trueack put their differences aside and reconnected. They are currently working on the Remastering of More than a Dream album and adding unreleased songs for a extended box set.They have also written a brand new song especially written for the set.The Song is called Dream Complete. Sean and Mark have also put a band together called U.N.I.T. dB this a special acoustic tour band that is made up of Southern Empire, Unitopia, Resistor, and United Progressive Fraternity. Southern Empire are playing gigs in Adelaide in Feb and March 2017 and touring Europe between September and October 2017. Meanwhile Trueack is working with Steve Unruh on the next UPF album called Planetary Overload,collaborating with great artists such as Steve Hackett, Jerry Marotta,Phil Naro, Nick Magnus, Chris Lebled, and many more... Mark is also working with Chris Lebled on a Chill album called The Romantic.This album is like as if Peter Gabriel collaborated with Vangelis.
Mark Trueack
From the mid 80's to early 90's, Mark worked as a record company executive for EMI Music.
Also at that time, he pursued his passion for performing by re-creating a Genesis tribute show, "The Genesis Touch". The group consistently played to packed houses, but had to disband due to Mark's interstate employment.
While living in Sydney, Mark began his song writing career with local producer, Matt Coxhead, penning two songs, "Time For Change" and "This Life". Returning to Adelaide in 1996, Mark was introduced to Sean Timms by a mutual friend, who noticed the similarities in their musical tastes and personality. After a night on the town, the two began a song writing partnership.
The first of these songs was an early version of "Take Good Care". Soon realising that the songs they were writing had commercial potential they continued to write together whenever possible.
Mark convinced Sean that playing live was the best way to fine-tune and promote their music. They recruited some musicians and proceeded to form the rest of the live line-up that is Unitopia. Since the formation of the band, Mark has also had several other opportunities to perform, most notably the John Lennon memorial concert on the anniversary of his death in late 2005. Although still working as an executive, Mark plans to one day make music his full-time occupation.
He is married to his wife of 34 years Cheryl, and they have two daughters, Holly (who has a cameo appearance on Justify) and Brittany.
Sean Timms
Sean Timms owns and operates Timms Tunes, audio/music post production facilities. He is an engineer, composer, arranger and producer with credits in the film and advertising industry.
Timms started on piano at 10 and developed an interest in keyboards and synthesizers after his father bought him a copy of Rick Wakeman's Journey to the Centre of the Earth LP when he was 14. At 16 he bought his first synthesizer. He joined a band with some of his school mates and proceeded to make an income from doing cabaret work.
By his early 20's, Sean was in demand as a first call session player. During this time he gigged up to 6 nights a week and studied jazz at Adelaide College where he met Monty Ruggiero. A chance meeting with a local producer introduced Sean to a recording studio. Starting as a first call session player, he quickly became an in-house arranger, composer & programmer.
In 1989, Timms was asked to perform with Ross Wilson to promote his Dark Side of the Man album. This subsequently led to a stint in Mondo Rock, performing their latest release "Why Fight It" and their back catalogue. He also performed at a live televised event, Oz Music 90 at the Sydney Entertainment Centre performing to 19,000 people on the same bill as Crowded House & Kate Ceberano.
Partnering with another post production studio in 1995, he spent 4 years developing his skills composing for the advertising industry. During this time he met Mark Trueack.
Not getting enough satisfaction from a joint venture, Sean decided to open his own facility, naming it Timms Tunes. During this time Sean scored the music to two feature films. In 1999, Timms Tunes relocated to a character laden former church building.
Timms continues to compose for many national and international clients such as Bakers Delight, Mitsubishi, Mazda, BMW, Home Hardware and Wendy's. He also works as a composer for Disney and has scored music for film projects including The Book Keeper and Gargoyle, two highly awarded animated films produced by Anifex.
In April 2007, Sean married Amanda. They had their first child in November 2009.
Matt Williams
Matt Williams was born 1970 in Adelaide and began playing guitar at the age of 10. Concentrating only on finger style acoustic guitar until graduating from high school, he then moved to electric guitar and started learning and imitating the styles of Eddie Van Halen, Joe Satriani, Steve Vai, Nuno Bettencourt and Frank Gambale.
In his early 20's, Matt toured with popular original band Fire 'n Ice around Australia and the United States which helped develop his on stage persona and soloing technique.
Now living back in Adelaide, Matt is an in demand session guitarist and engineer/producer who manages the client base at Fat Trax Recording Studios.
He also plays around Adelaide with a Joe Satriani tribute show and the local rock outfit Fighter Pilot.
Tim Irrgang
Tim Irrgang began studying drums in 1986, and tuned percussion in 1992. He completed his Bachelor of Music (Hons) in 1996. During this time he gained experience playing in the Adelaide University Wind Ensemble, Percussion Ensemble, Big Band, The Adelaide Connection (jazz vocal group), and The Elder Conservatorium Symphony Orchestra. In 96 he spent a month at ISSU University, Yogyarkata, Indonesia, with fellow Adelaide percussionists on a cultural exchange.
While at University, Tim & fellow students formed a quartet called The Rhythm Works. They played at the 98 Fringe Festival, performed live on radio and TV, were actively involved in the ASME National Conference in 2001, and are currently part of the Musica Viva in Schools programme. In 2006 they toured Australia and Singapore.
In December 1999 Tim traveled to South Africa with the Australian Aboriginal Jazz Connection – Warkala, to perform at WOMAD – Living Treasures Festival in Durban, as well as The Standard Bank Jazz Festival in Mamelodi & also performances in Pretoria and Johannesburg. The tour also included performances with some of the local artists.
As part of the Hormingo Ensemble, Tim was involved in the Elder Conservatorium Evening and Lunchtime Concert series, Sunday Salon at the Festival Theatre and the Bundaleer Forest Music Festival. They were the first group to be part of the Musica Viva, Menage Series. In 2001 they travelled to Malaysia with state trade delegates to provide entertainment for official functions held in Kuala Lumpur and Penang.
Tim has played with the Adelaide Symphony Orchestra as part of the Adelaide Festival of the Arts with their Symphony Under the Stars in 2004. Further work followed, including The Australian Ballet, The Zep Boys "Led Zeppelin Tribute" and The ASO's Masters Series. He continues to work with the orchestra on a casual basis.
Tim has also had the opportunity to perform with The South Australian Police Band, Etype jazz, Lucifer's Lounge, Cathie Renner, J.C. Jazz, The Australian Girls Choir, Orianthi, Boogiemen, Flat on Your Bacherach, Akhter Jahan, and Rataque. Events include the Glenelg Jazz Festival, Adelaide Fringe, Cabaret & Arts Festivals, Bundaleer Forest Music Festival, Come Out Festival, Tour Down Under, Tasting Australia, and WOMADelaide. In 2005 Tim was adjudicator for percussion competitions at the National Band Championships, and performed for Cirque Du Soleil "Quidam" for the majority of the Adelaide season.
Tim's current performing commitments are with United Progressive Fraternity, The Liars Bench, Fig Jam, The Bob Johnson Big Band, TWIT (Thompson, Whitney, Irrgang Trio), and The Rhythm Works.
Tim also tutors privately at some of Adelaide's leading colleges, and has also been employed by Adelaide University to tutor in the Diploma of Education (percussion workshops) and CASM (Centre for Aboriginal Studies in Music).
Discography
Studio Albums
More Than a Dream (2005)
The Garden (2008)
Artificial (2010)
Covered Mirror Vol. 1: Smooth as Silk (2012)
Live Albums
One Night In Europe (2011)
Singles
"There's a Place" (2005)
"321" (2007)
Songs
Can We Still Be FriendsCovered Mirror - Vol 1 (Smoth As Silk) · 2012
AngeliquaThe Garden · 2008
More Than a DreamMore Than a Dream · 2005

References
Unitopia Wikipedia
(Text) CC BY-SA