The film, an ensemble piece for the studio's contract players, features performances by Guy Kibbee, Alan Hale, Frank McHugh, David Landau, and George Rosener.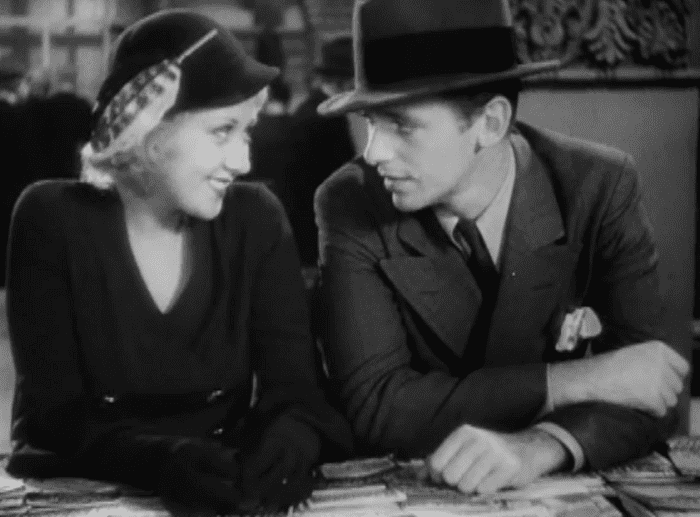 Charles "Chick" Miller (Douglas Fairbanks, Jr.), is a hobo released from jail along with fellow drifter "Scrap Iron" Scratch (Guy Kibbee). Through a series of chance encounters with travelers in a large railroad station, he becomes, in his own words, a "Gentleman for a Day" (the name under which the film was released in the United Kingdom).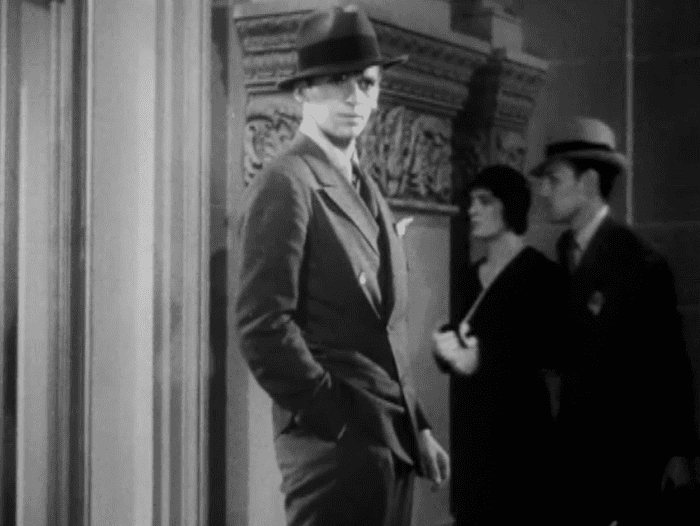 He picks up Ruth Collins (Joan Blondell), a broke and out-of-work chorus girl, desperate to raise the train fare to Salt Lake City, where a job is waiting for her. She confides she is worried about being followed by Dr. Bernardi (George Rosener), a fellow resident of her cheap boarding house. He paid her to read to him in the evenings material she found disgusting.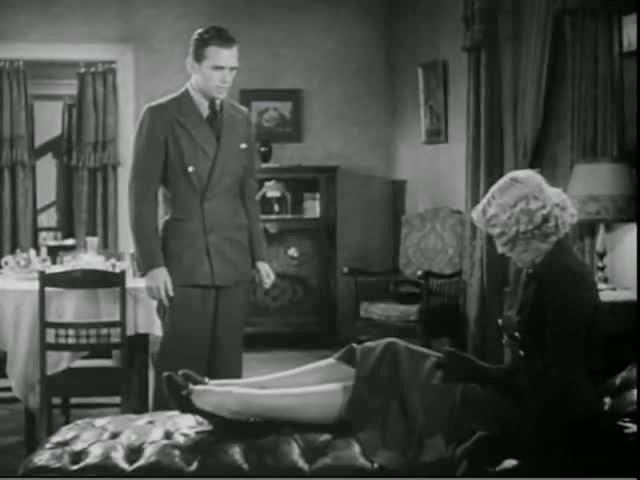 Meanwhile, masquerading as a German musician, Bushy Sloan (Alan Hale) checks in a violin case full of counterfeit money. Soon after, a pickpocket steals his wallet, containing his claim check. When the thief throws the wallet away after taking the cash, Scrap Iron finds the claim check inside. Chick, who has "acquired" respectable clothing, then claims the violin case and discovers what it contains. He hides it in a coal scuttle and has his buddy stand guard, while he ponders what to do. Chick gives Ruth some of the money to buy clothes.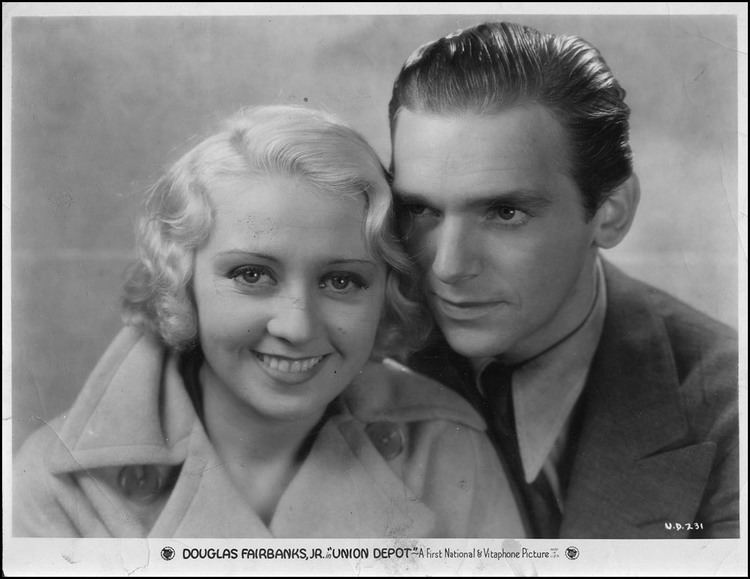 While Chick is away, Dr. Bernardi sends Ruth a train ticket and a message to meet him in the compartment. Believing the ticket is from Chick, Ruth goes there. When she finds Bernardi instead, she begins screaming. Chick breaks through the locked door, but Bernardi escapes through a window. However, in his haste, he is knocked down and killed by a passing train.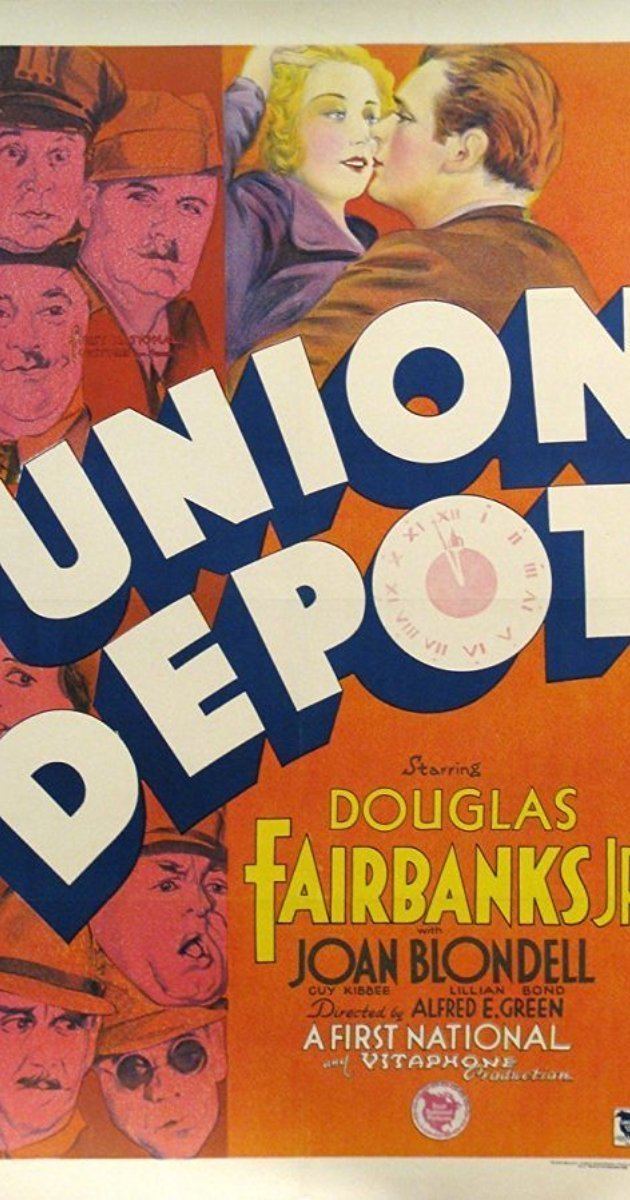 The suspicious dress shop clerk (Adrienne Dore) takes the counterfeit money to the station manager. Both Ruth and Chick are taken into custody by government agent Kendall (David Landau). Kendall has been alerted that Bushy may be at the station, but has no description of the counterfeiter. He believes that Ruth either is Bushy or is connected to him. To clear her, Chick goes to get the violin case, accompanied by agent Jim Parker (Earle Foxe). However, Bushy follows them, shoots Parker and flees with the case. Chick chases him down. All is eventually cleared up, and Ruth has a bittersweet parting from Chick, as she leaves on the train.
Douglas Fairbanks Jr. as Charles "Chick" Miller
Joan Blondell as Ruth Collins
Guy Kibbee as "Scrap Iron" Scratch
Alan Hale as "The Baron" / Bushy Sloan
David Landau as Kendall
George Rosener as Dr. Bernardi
Earle Foxe as Detective Jim Parker
Frank McHugh as The Drunk
Adrienne Dore as Sadie, the dress shop attendant
All primary cast members are deceased. Further cast:
Hooper Atchley as Station Agent Having No Available Berths (uncredited)
Irving Bacon as Depot Hotel Waiter (uncredited)
Lilian Bond as Actress on Train (uncredited)
Nat Carr as Magazine Counter Clerk (uncredited)
George Chandler as Panhandler Wanting One Dollar (uncredited)
Spencer Charters as Police Officer Bert Brady (uncredited)
Dorothy Christy as Society Woman Saying Goodbye to Jean (uncredited)
Frank Coghlan Jr. as Ragged Urchin (uncredited)
Charles Coleman as Reverend Harvey Pike (uncredited)
Frank Darien as Doctor / Little Boy's Father (uncredited)
Mary Doran as Daisy (uncredited)
Lester Dorr as Sailor (uncredited)
Maude Eburne as Passenger at Information Desk (uncredited)
George Ernest as Eight-Year-Old Boy (uncredited)
Willie Fung as Chinese Man (uncredited)
Harrison Greene as Eight-Year-Old Boy's Father (uncredited)
Ethel Griffies as Cross Woman at Magazine Stand (uncredited)
Ruth Hall as Welfare Worker's Charge (uncredited)
Theresa Harris as Black Woman (uncredited)
Otto Hoffman as Station Agent Investigating Screams (uncredited)
Robert Homans as Policeman in Paddy Wagon (uncredited)
Gladden James as Taxi Driver (uncredited)
Eulalie Jensen as Dress Shop Proprietess (uncredited)
Lucille La Verne as Lady with Pipe (uncredited)
Charles Lane as Luggage Checkroom Clerk (uncredited)
John Larkin as Porter with Ticket for Ruth (uncredited)
George MacFarlane as Train Caller (uncredited)
Mae Madison as Waitress (uncredited)
Sam McDaniel as Redcap Train Porter (uncredited)
Claire McDowell as Little Boy's Mother (uncredited)
Walter McGrail as Pickpocket (uncredited)
Dickie Moore as Little Boy (uncredited)
Toshia Mori as Chinese Woman Wanting Sedan (uncredited)
Franklin Parker as Station Agent Talking to Reverend Pike (uncredited)
Jack Raymond as Photographer (uncredited)
Cyril Ring as Track 4 Ticket Taker (uncredited)
Jason Robards Sr. as Station Agent (uncredited)
Virginia Sale as Woman on Platform Watching Actress (uncredited)
Ray Turner as Men's Room Attendant (uncredited)
Polly Walters as Mabel (uncredited)
Huey White as Sailor (uncredited)
Because it was produced prior to the rigid enforcement of the Production Code, the film contains many topics that would, by 1934, have jeopardized the certificate of approval needed for the film to be shown in the United States. Some of these forbidden topics include:
Ruth reads what is implied to be off-color stories to Dr. Bernardi.
Though Chick stops short of taking advantage of Ruth's plight, she makes it clear that she has "been around" and is willing to do whatever is necessary for the price of a train ticket. Despite this, she emerges unscathed, which was counter to the Hays Code notion that "sympathy of the audience should never be thrown to the side of the crime, wrongdoing, evil or sin".
Chick, a thief, liar and someone who is not averse to purchasing sexual services, is also not punished, and in fact emerges as a hero.
The picture launched its New York debut at the Winter Garden Theater, on January 14, 1932. The New York Times movie critic, Mordaunt Hall, characterized Union Depot as an "ingenious, rather than artistic" melodrama recalling the (then) play Grand Hotel. He noted that some of the dialogue was at times, unnecessarily "raw" and that Mr. Fairbanks appeared to have "taken a leaf from James Cagney's book, judging by his talk and the way he slaps a girl's face". He also questioned the realism of a hobo speaking with Mr. Fairbanks' excellent elocution.
In addition to noting performances by Blondell and Fairbanks, Variety magazine also praised the "capital technique" employed in the series of brief scenes utilized at the beginning of the movie to establish the film's tongue-in-cheek attitude toward human (mis)behavior.
Much attention has also been given to the construction of the lavish train depot station set in which most of the movie takes place. This set was subsequently used in future Warner Brothers movies.