3.4

/

10

1

Votes

Alchetron

Rate This





Adventure, Comedy, Romance





French






Herve Palud




Chacun sa route




France






France: December 14, 1994




Igor Aptekman, Philippe Bruneau (adaptation), Thierry Lhermitte (adaptation), Herve Palud (adaptation), Herve Palud (screenplay)




December 14, 1994 (France)




Thierry Lhermitte, Herve Palud, Philippe Bruneau, Igor Aptekman




Patrick Timsit

(Richard),

Ludwig Briand

(Mimi-Siku),

Miou-Miou

(Patricia),

Thierry Lhermitte

(Stéphane)


Interstellar

,

Finding Nemo

,

Now You See Me

,

Indiana Jones and the Last Crusade

,

Big Fish

,

The Bourne Ultimatum



Un indien dans la ville (An Indian in the city) is a 1994 French film by Hervé Palud. The film had a limited English language release under the title Little Indian, Big City.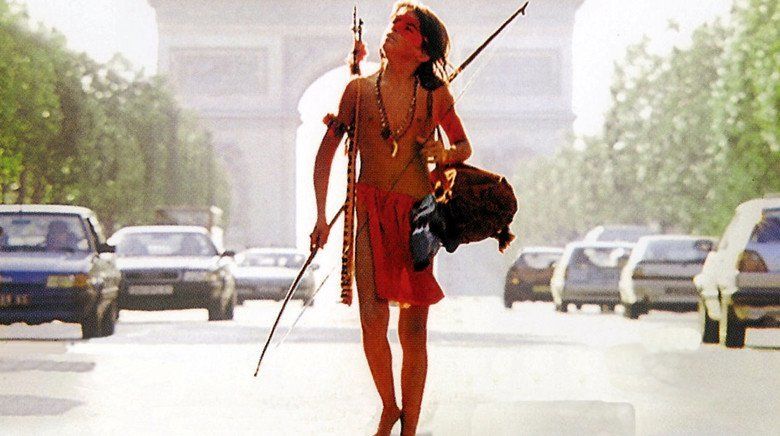 Part of the movie was shot in Miami, Florida, United States.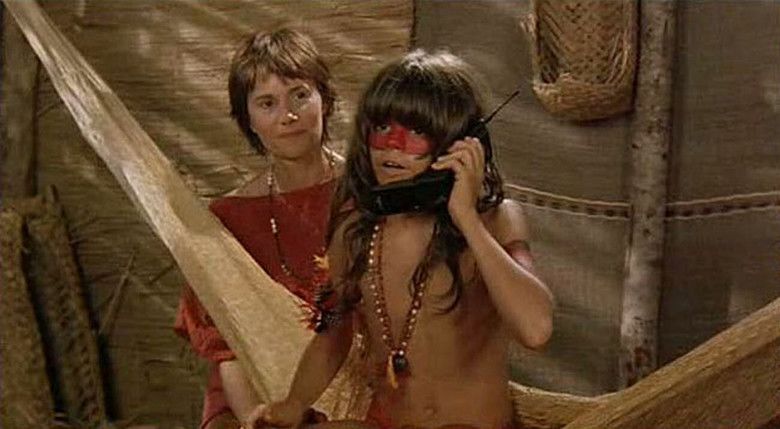 It was later adapted for an American audience under the title Jungle 2 Jungle, set in Manhattan and starring Tim Allen and Martin Short. A tie in game for the Game Boy was released only in France.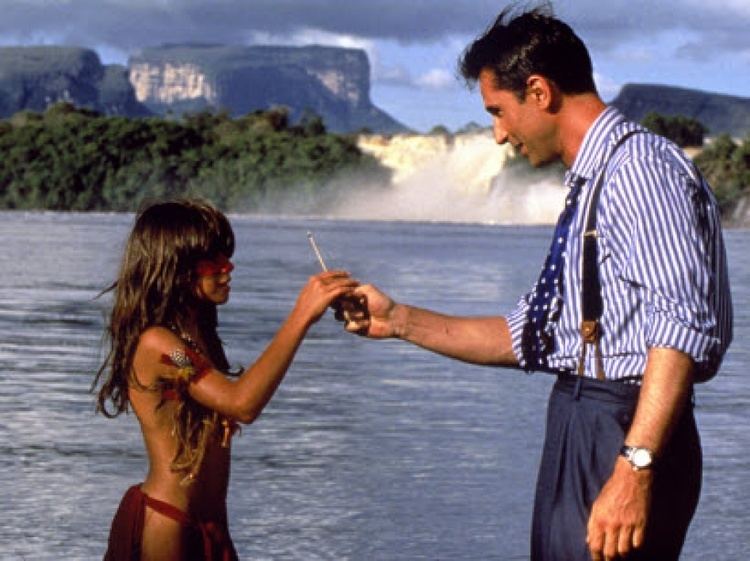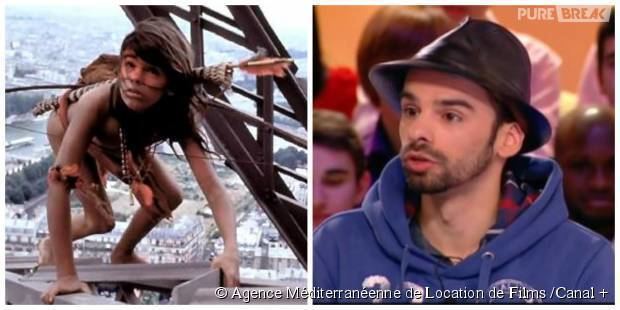 Steph, a commodities broker living in Paris, wants a divorce from his wife Patricia to marry another woman: Charlotte. However, Patricia has been living among the Venezuelan Amazonas Indians for the past 13 years, so Steph travels to the Indian village to meet her and ask her to sign the divorce papers.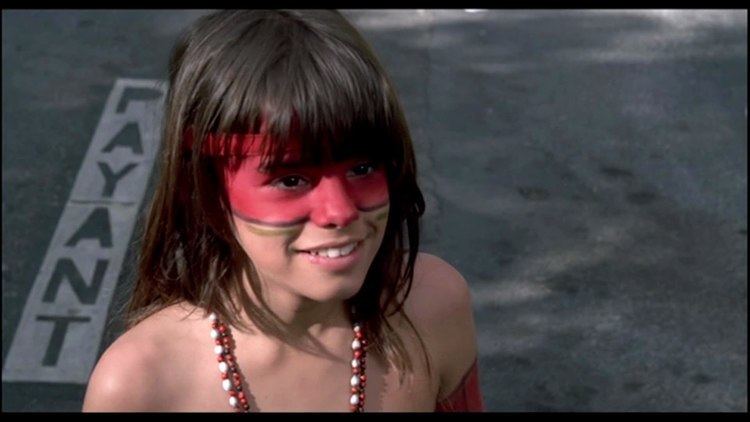 When they meet, Patricia tells Steph that they have a teenage son, Mimi-Siku, who has been raised as an Amazonas Indian. Patricia tells Steph she will not sign the divorce papers unless Steph takes Mimi-Siku on a visit to Paris, which he agrees to. In Paris, Mimi-Siku meets the children of Steph's colleague Richard and falls in love with his daughter Sophie.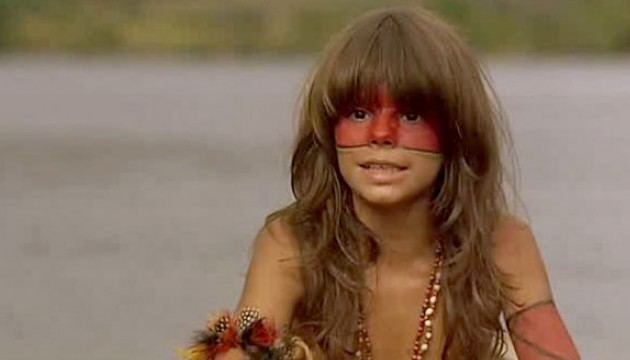 Shortly after its release in France in December 1994, Disney saw this film as a possibility to attract a family audience in the United States and considered giving it a limited release in select cities. Before releasing it in select cities Disney decided to release it under their Touchstone Pictures label as they felt this film had some mature themes for an ordinary Disney film.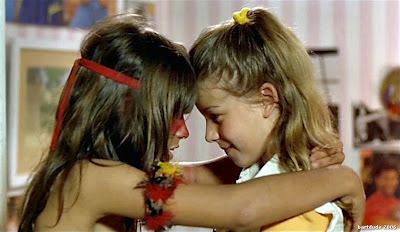 As opposed to releasing it in the United States with subtitles leaving the original French dialogue in, Disney hired many cartoon voice-over actors to dub the original French dialogue out and substitute it with an English language format. They also gave the film an American name Little Indian, Big City. Under its new Americanized title and language dubbing, Touchstone finally released it to a select American audience on March 22, 1996.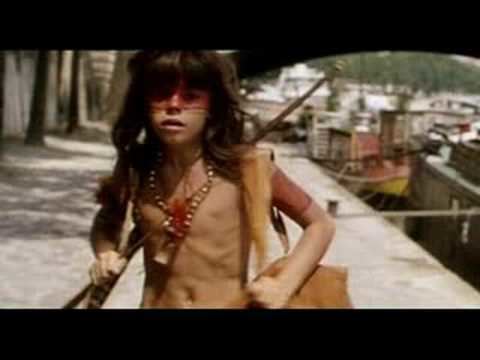 Upon its original American release many American critics reacted exceedingly harsh to the film. Roger Ebert awarded Little Indian, Big City a rare "Zero Stars" rating claiming that he was annoyed by the awful dubbing as well as the writing and terrible humor. He ended his original Chicago Sun Times newspaper review by saying "If you under any circumstances see Little Indian, Big City I will never let you read one of my reviews again". Ebert's colleague Gene Siskel also deplored the film saying that it was likely to be a candidate for the year's (or any year's) worst film. He also said that if the word for the film got big enough in the United States family audiences would have been "hoodwinked into paying to see a totally unprofessional movie." When Siskel and Ebert viewed the film during its original theatrical release, one of the film reels broke out and the third reel of film was missing. A film executive informed Siskel and Ebert that they were allowed to come back the following week from their original viewing date and view the rest of the film that they missed. Siskel and Ebert came back to view the third reel, and by the time they had concluded viewing the whole film Siskel was quoted saying, "If the missing third reel was footage from Orson Welles's The Magnificent Ambersons, this film still would have sucked." Both Siskel and Ebert later went on to claim this as one of the worst motion pictures they had ever seen (though it's not on Ebert's "Most Hated Films" list), and in January 1997 on Siskel and Ebert's "Worst of the Year" program for 1996 Ebert went on to call "Little Indian, Big City" the second worst film of the year, just behind Mad Dog Time.
The film also flopped during its American release grossing under $1,000,000 domestically. It was later released on home video under the VHS format in early 1997 and was re-issued one other time on VHS in mid-1998. The film has not been released on DVD or any other video formats in the United States.
Thierry Lhermitte as Stéphane Marchadot
Patrick Timsit as Richard Montignac
Ludwig Briand as Mimi-Siku
Miou-Miou as Patricia Marchadot
Arielle Dombasle as Charlotte
Tolsty as Pavel
Sonia Vollereaux as Marie
Jackie Berroyer as Lawyer Joanovici
Marc de Jonge as Rossberg
Louba Guertchikoff as Mrs. Godette
Philippe Bruneau as Mr. Maréchal
Dominique Besnehard as Maître Dong
Cheik Doukouré as Mr. Bonaventure
Marie-Charlotte Leclaire as Rossberg's Secretary
Olga Jirouskova as Sonia Koutchnoukov
Chick Ortega as Russian
Paco Portero as The Snake Man
Sonia Lezinska as Stewardess
Marc Brunet as Policeman
Olivier Hémon as Policeman
Thierry Desroses as Customs Officer
Katja Weitzenböck as Miss Van Hodden
Pauline Pinsolle as Sophie Montignac
Stanley Zana as Jonathan
Gaston Dolle as Benjamin
Title MIMI SIKU - UN INDIEN DANS LA VILLE
Author Hervé Palud - Vincent Deporter - Judith Rucar
Publisher Glénat, 1994
ISBN 2-7234-1831-6, ISBN 978-2-7234-1831-7