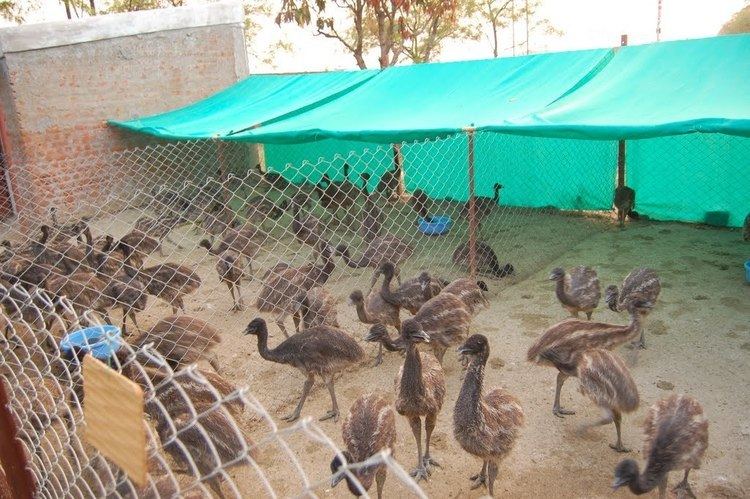 Umred is located at . It has an average elevation of 280 metres (918 feet).
As of 2001 India census, Umred had a population of 49,573. Males constitute 51% of the population and females 49%. Umred has an average literacy rate of 75%, higher than the national average of 59.5%: male literacy is 81%, and female literacy is 68%. In Umred, 12% of the population is under 6 years of age.
1. Total Area (Hector) 97900
2. Total villages 192
3. Total City 1
4. Total Grampanchayat 47
5. Total Population(2001) 146843 Male : 75883 Female : 70960
6. Rural Population 97266 Male : 50429 Female : 46837
7. City Population 49577 Male : 25454 Female : 24123
8. Total Families 31322
9. Total Rural Family 21276
10. Total Cities Family 10046
11. Total Literacy Percentage 77.33 Male : 85.83 Female : 68.25
12. Percentage of Rural Literacy 73.57 Male : 82.67 Female : 63.74
13. Total Literacy Percentage 84.58 पुरुष : 91.98 Female : 76.81
14. Area of Agricultural Land 52083
15. Average Rainfall 1143
16. Rural Hospital 1
17. Primary Health Center 4
18. Primary Health Subcentre 23
19. Total Nursery start 125
20. Total of Semi Nursery 34
Umred is the land of HALBA people. They are scheduled tribe which are known as weavers. Surnames include Parate, Kuhikar, Jangade, Nimje, Ninave, Bokade, Paunikar, Fegade, Nandanwar, Kumbhare, Shirsikar etc... All of them who are from Umred belongs to scheduled tribe.
The average number of heat wave days occurring in Umred in the Summer months of March, April & May is 0.5, 2.4 and 7.2 days respectively. May is the most uncomfortable and hottest month with, for example, 18 days of heat waves being experienced in 1973, 1988 and 2010. The summer season is characterized by other severe weather activity like thunderstorms, dust storms, hailstorms and squalls. Generally, hailstorms occur during March and dust storms during March and April. These occur infrequently (0.1 per day). Squalls occur more frequently with 0.3 per day in March and April rising to 0.8 per day in May.
Umred Karhandla Wildlife Sanctuary, about 58 km from Nagpur, comprises about 180 km2. The sanctuary falls under the two divisions, Nagpur Division (Kuhi and Bhiwapur Range) and Bhandara Division (Pauni Range), which are divided along the Maru river that flows close to Bhiwapur and joins the Vainganga River. 150 km2 of forest towards the east of Pauni Nilaj road, provides connectivity to the Tadoba Andhari Tiger Reserve. pench
Number of species have been identified in this sanctuary, based on direct sightings and with the help of tracks and signs and substantiated by interviewing locals. Tiger, Sloth Bear, Leopard, Wild Dog, Ratel, Indian Fox, Wolf, Jackal and jungle cat are the main carnivore species found here. Whereas Gaur, Blue bull, Sambar Deer, Barking Deer, Wild Boars, Spotted Deers are the main herbivore species found in the sanctuary. Over the last few years, Umred Karhandla has seen increase in number of tourists as it is close to the city and also due to the increase in the number of tiger sightings.
Western Coalfields Limited has three large open cast mines close to the town. It is the largest employer in the taluka.The fourth mines also going to open within a month. The coal production will enhanced from 2,2 million to 10 million in next five years.
W.C.L Umred is an open cast mine which is the major coal productive mine in this area.The 8 million ton-per-annum Nagpur-Umred coal mines are owned by Western Coalfields Limited (a subsidiary of state-owned Coal India).The mining area is separated into the Umred Makardhokra, Kamptee, and Bokhara coalfields.
Umred has narrow gauge line connecting to district nagpur via rail line which forther extend to bhivapur and nagbhid,umred is connected to nagpur via state highway no 9
Umred has more than 20 schools and colleges consisting of Engineering colleges & educational institutes like New Ideal Girls' High school, Modern School,Sanskar Vidyasagar, Jeevan Vikas Vidyalaya, Silver Oak International, Ashok Vidyalaya and Nutan Adarsh Mahavidyalaya for primary, secondary and higher education. Umred College of Engineering, Bhausaheb Mulak College of Pharmacy, Mahatma Fule College of Commerce & Om Polytechnic are some other higher educational institutions.