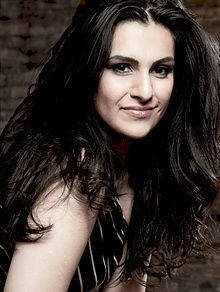 Tulika Mehrotra was born in Lucknow, state of Uttar Pradesh, India. Though she grew up in the Midwest, in Chicago, she visited India often and is fluent in Hindi.
She received her bachelor's degree in finance from the University of Illinois at Urbana–Champaign where she changed her major twice before finally settling on finance. She finished her degree early and decided to study in the United Kingdom in the final year. She joined ICMA Business School at the University of Reading.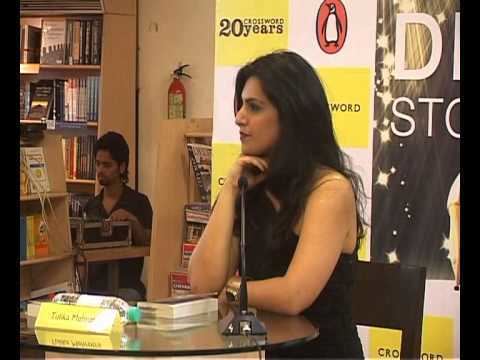 After graduation, she was accepted into the European Institute of Design (Italian: Istituto Europeo di Design) in Milan, Italy where she received her master's degree in Fashion Design. After completing her degree, she lived in Paris where she briefly studied French.
Tulika moved to Manhattan to work in the Garment District as a buyer. Soon eager for a change, she transitioned to media and left for Los Angeles in 2008.
Dissatisfied with her career direction, she took her father's suggestion and started writing a book to be set in India. Her research took her on a number of trips to the country. After almost three years of "writing, rewriting, and submitting to agents" Tulika received an offer from Penguin Books India for a two book deal. The rights were sold to Penguin with the Writer's Side literary agency (founded by Kanishka Gupta).
After completing her book, Tulika Mehrotra delved into journalism for various fashion magazines. Since then she has written for magazines like Elle, Vogue, Grazia, India Today and Men's Health. She also interviewed some international celebrities (like Sofia Vergara).
Her debut novel Delhi Stopover was launched in October 2012 in Mumbai by Penguin Books India. The book's protagonist, Lila, leaves California after suffering blows to her personal and professional life and arrives in Delhi where she inadvertently becomes involved in the city's fashion world.
The novel explores changes that are taking place in modern India and its young generation. It realistically reveals the details of the fashion industry in Delhi and touches such subjects like racism and drug abuse. The book was published as a part of Penguin's Metro Reads series. According to the author, she hoped to "offer something of substance" to readers and also reveal the realities of a commercial industry.
The plot is set in New Delhi, which according to Tulika is very modern these days and is "much further than New York, Chicago or Los Angeles". The author felt that international literature fails to notice major shifts in the Indian economy and culture, which are taking place at the time, and much of the literature and films seem to be stuck with old stereotypes about the country. Her idea was to expose what modern India really is.
In order to write the novel Tulika, spent a lot of time with designers and models to find out what goes on behind the scenes of the Indian fashion industry. Among her sources she mentions Tarun Tahiliani and the Fashion Design Council of India.
The initial draft of the book was much longer than the published version. At some point Tulika realized that the book was too big to be digestable and that she actually might have two books. In this way the idea of her next book Crashing B-Town happened.
Crashing B-Town is a sequel to Delhi Stopover. The story which started in New Delhi ends in Mumbai. The main character Lila now delves into India's media industry.
While Tulika Mehrotra lived in Los Angeles, she learned a lot about Hollywood filmmaking. She was curious about parallels between the American and Hindi film industries. As she started to write her first book, she realized that many of the stereotypes about Hindi film industry are no longer prevalent as well.