France




92,707




Nord-Pas-de-Calais




Gerald Darmanin



Tourcoing is a city in northern France. It is designated municipally as a commune within the departement of Nord.
Tourcoing is part of the urban area of Lille and is a member of the Urban Community of Lille Metropole. Besides that, the city is also a member of the cross-border Eurometropolis Lille-Kortrijk-Tournai (metropolitan area), which had 2,155,161 residents in 2008. The city is served by the Lille Metro.
Church of St Christopher (15th-16th centuries), considered one of the most beautiful Neo-Gothic edifices of Nord. In stone and brickwork, it has an 80-metre (262-foot) high bell tower with more than 80 bells.
Hospice de Havre, founded in 1260. The cloister and the chapel date from the seventeenth century.
Hotel de ville (1885), in Napoleon III-style.
Jardin botanique de Tourcoing, a botanical garden and arboretum.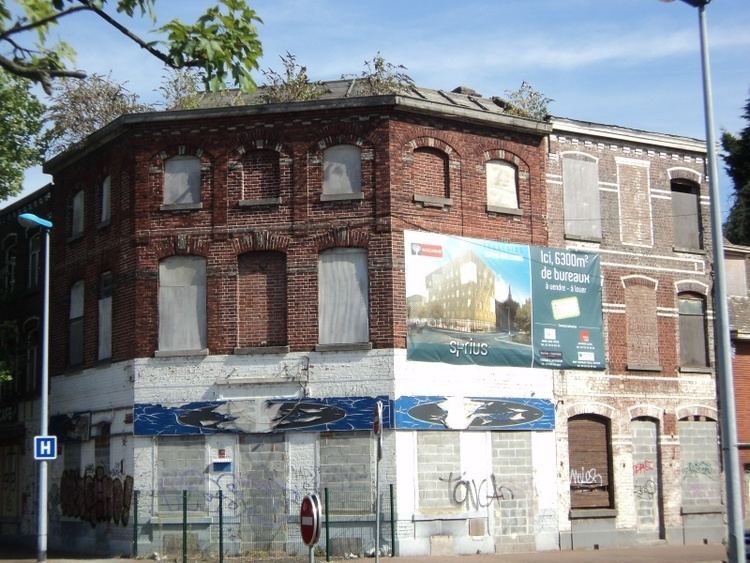 The city was the site of a significant victory for France during the French Revolutionary Wars. Marshal Charles Pichegru and his generals Joseph Souham and Jean Moreau defeated a combined force of British and Austrian troops in the Battle of Tourcoing on 29 Floreal II (18 May 1794).
Tourcoing Wikipedia
(,)http://img11.hostingpics.net/pics/909401DSC02038.jpg(,)http://img11.hostingpics.net/pics/940690DSC02032.jpg
(,)http://imganuncios.mitula.net/dpt_nord_59_a_vendre_tourcoing_appartement_t4_de_188_m_4780115427760859461.jpg(,)http://www.lille-lacarte.com/IMG/jpg/le-paradoxe01.jpg(,)http://imganuncios.mitula.net/appartement_3p_67m_tourcoing_59200_100003073169471463.jpg(,)http://medias.lilletourism.com/images/prestataires/la-baratte-2125.jpg(,)http://resto.fr/static/images/19/9/20140507_01.42.21_19691.jpg(,)http://ugc.1001menus.com/269962/12081/537de39a0385f3.82774550.page_slider_8.jpg(,)http://paradoxerestaurant.com/wp-content/uploads/2014/02/Paradoxe-921.jpg(,)http://www.nordeclair.fr/sites/default/files/imagecache/vdn_galleria_article/articles/ophotos/20140720/1532477145_B973187571Z.1_20140720114526_000_G2I2QG2NG.1-0.jpg(,)http://photos.cityvox.com/photos_400/116/189/376180.jpg(,)http://images.restopolitan.com/restaurant/espace-wok/302374/Carousel1.jpg(,)http://images.restopolitan.com/restaurant/espace-wok/302374/Detail.jpg(,)http://images.restopolitan.com/restaurant/les-temps-modernes/303612/Detail.jpg(,)http://images.restopolitan.com/restaurant/l-entracte-tourcoing/303697/Carousel3.jpg(,)http://images.restopolitan.com/restaurant/l-axiome/303727/Detail.jpg