Bennett is the only ACC coach to win 16 conference games in consecutive seasons, and one of three in ACC history to enjoy back-to-back 30-win seasons overall. His Cavaliers won ACC regular season titles in 2014 and 2015, won the 2014 ACC Tournament, and reached the Elite Eight of the 2016 NCAA Tournament. Bennett shares school records for single-season wins at both Virginia and Washington State, and won six major coaching awards in 2007 to break the Pac-12 record set by legend John Wooden at UCLA in 1972. He was the first coach to defeat all five Hall of Fame coaches active as of the 2014–15 season.
As a player, Bennett ranks first in college basketball history for career three-point field goal accuracy, at 49.7%, peaking at 53.3% in 1990–91. He was awarded the Frances Pomeroy Naismith Award in 1992 as the nation's top player under six feet tall, and was simultaneously honored as the nation's Academic All-American of the Year for his academic achievements. Bennett left college as his conference's all-time leader in both points and assists before being drafted 35th overall in the 1992 NBA draft (after briefly being projected as a lottery pick) and playing three years for the Charlotte Hornets and several more in Australia and New Zealand, where he started coaching.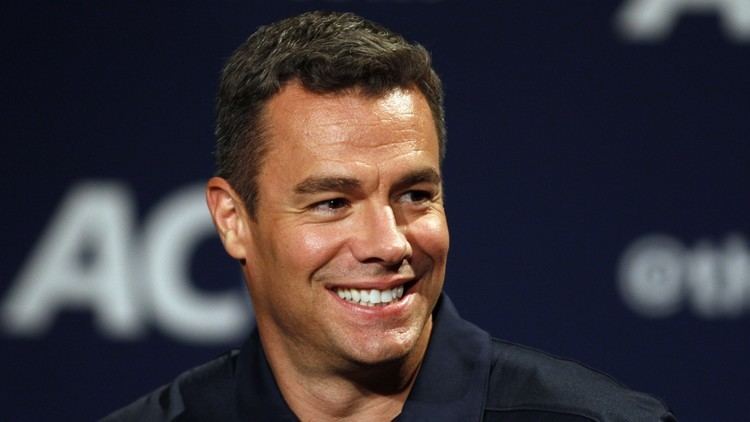 Bennett, a point guard, played for his father Dick Bennett at the University of Wisconsin–Green Bay (UWGB) following his high school career at Stevens Point Area Senior High and Preble High School. While there, the Bennetts led the Phoenix to an NCAA Tournament berth and two appearances in the NIT. During his time there, the Phoenix had a record of 87–34 (.719) en route to Bennett being twice named as the conference's Player of the Year. He won the Frances Pomeroy Naismith Award given to the nation's most outstanding senior under six feet tall and was named the 1992 GTE Academic All-American of the year. He also started for a bronze-medal winning 1991 Pan-American Games team led by Gene Keady. He finished his collegiate career as the Mid-Continent Conference's all-time leader in points (2,285) and assists (601), and still ranks as the NCAA's all-time leader in 3-point field goal accuracy, at 49.7%.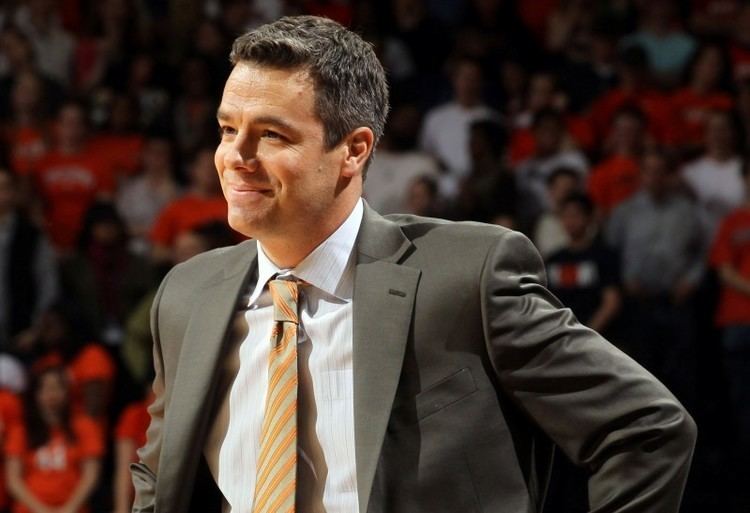 Bennett went on to be picked in the 1992 NBA Draft by the Charlotte Hornets. He spent three seasons (1992–1995) with the Hornets before a foot injury abruptly ended his NBA career. With an eye toward returning to the NBA, Bennett left for New Zealand in 1996 to play for the North Harbour Vikings. His second year there, he became a player/coach. He completed his playing career as a two-time New Zealand NBL All-Star Five honoree and a two-time Keith Carr Trophy winner for being the league's Most Outstanding Guard both years. In early 1997, Bennett also had a short stint with the Sydney Kings of Australia's National Basketball League.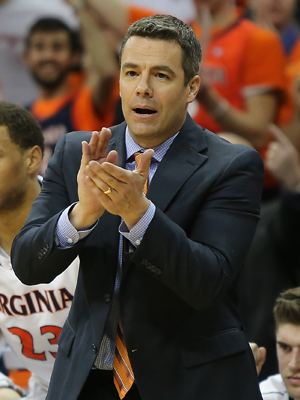 Bennett wanted to understand everything about the game of basketball to the point that, even as an NBA player, teammates felt he would rather learn and study the game than participate in it. Bennett's teams, especially at Virginia, are known for their motion offense and stifling defense which features his version of the "pack line" defensive strategy famously devised by his father. The pack line is designed to clog up potential driving lanes to the paint by forcing ball handlers to the middle of the floor where more "help" is concentrated. It forces opposing teams to pass and shoot well, while limiting dribble penetration and post play.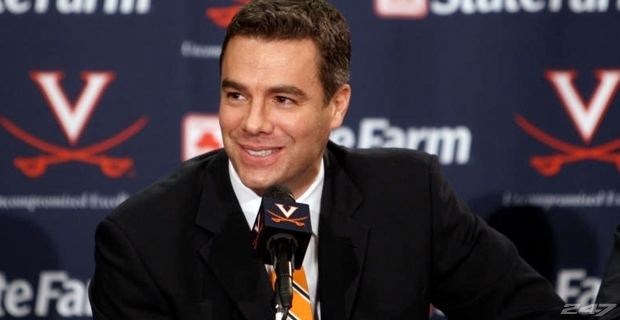 In 1998, Bennett stopped playing for North Harbour but kept coaching them. His time there taught him he was able to coach without the anxiety he had seen his father experience coaching back in Wisconsin, and convinced him that he could undertake the stressful life of a coach while maintaining his integrity and peace of mind. After the 1999 season, he returned to the U.S. to become his father's team manager so that they could spend time together.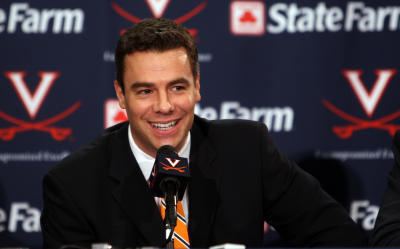 After his father retired, Bo Ryan retained Bennett on his staff and there he remained until 2003, when his father came out of retirement to coach Washington State.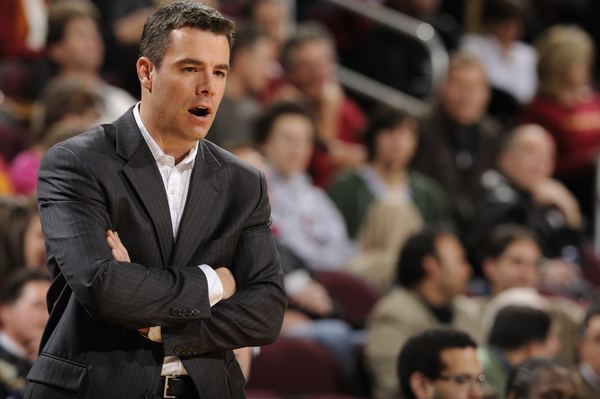 After one season as assistant coach, Bennett was designated as his father's successor and promoted to associate head coach. Two years later, he inherited the position of head coach at Washington State when his father retired in 2006.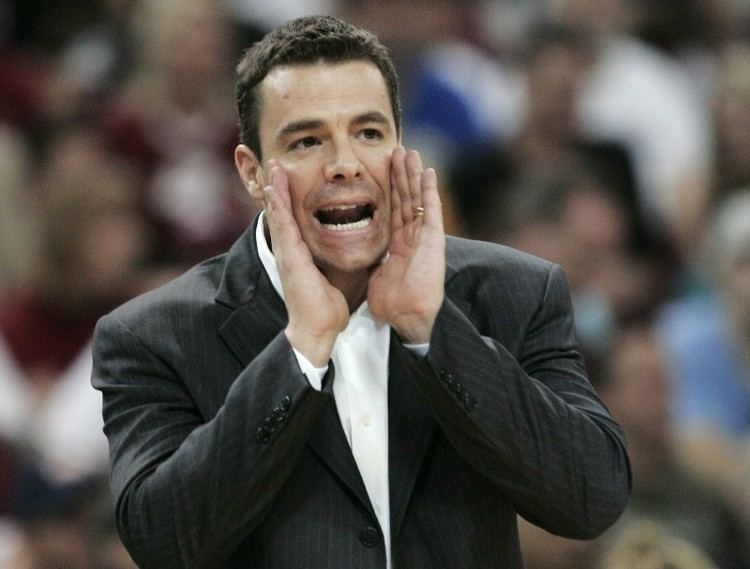 Washington State's success would skyrocket under the younger Bennett, and his 26 wins in both the 2006–07 and 2007–08 seasons tied a 66-year-old school record set by the team that reached the Championship Game of the 1941 NCAA Tournament.
Bennett led the 2006–07 Cougars basketball team to a 26–8 (13–5 Pac-10, second place) record and the second round of the NCAA tournament. The Cougars earned a #3 seed and defeated Oral Roberts in the opening round before falling to Vanderbilt in double overtime in the second round. The NCAA tournament appearance was the first for the Cougars since 1994, breaking a 13-year March Madness drought for the Cougars.
After the 2006–07 season, Bennett won the prestigious Henry Iba Award by vote of the United States Basketball Writers Association, and was named the AP college basketball Coach of the Year and the Naismith College Coach of the Year. He was also named the Rivals.com Coach of the Year.
During the 2007–08 season, Bennett finished with a 26–9 record (11–7 in the Pac-10). He also went on to lead the Cougars to the Sweet Sixteen after beating Winthrop and Notre Dame in the first and second rounds. After losing to North Carolina in the Sweet Sixteen, Bennett's team had again reached the school record for wins, with 26.
After the season, Bennett reportedly turned down an offer to become head coach at Indiana, a job which eventually fell to Marquette coach Tom Crean. He also discussed the LSU vacancy at that year's Final Four, a job that went to Stanford coach Trent Johnson.
Bennett went back to work at WSU with a need to replace NBA draft pick Kyle Weaver. He brought in Klay Thompson, a talented four-star recruit out of California (and son of former NBA player Mychal Thompson). Thompson rapidly improved on the offensive side of the court as a freshman, but the team struggled more than in the two previous years on the defensive end and finished 17–16. Due to ongoing budgetary constraints, WSU dropped charter flights for Bennett and his staff for use in recruiting to the remote school and cancelled a trip for his staff to the 2009 Final Four. Bennett then took the open job at Virginia on March 29 exactly one year, to the day, after turning down the Indiana offer.
Bennett was named head coach at Virginia on March 31, 2009. Ritchie McKay, head coach of the Liberty Flames, stepped down to become Bennett's associate head coach. During the rebuilding process, Bennett's teams increased their win total in every successive season. After inheriting a 10–18 squad, Bennett's Virginia won 15, 16, 22, 23, 30, and 30 games in his first six seasons. They also improved their ACC record in each of these years, earning records of 5–11, 7–9, 9–7, 11–5, and finally a repeat ACC-best 16–2 and 16–2. In 2014, Bennett became the first ACC coach to win 16 conference games in a single season since 1999 and the next year became the first coach to ever win 16 ACC games in two consecutive years.
In their first season under Bennett his new team finished the season 15–16 (5–11 in the ACC), an improvement of 5 wins (+50%) versus the prior year under Bennett's predecessor (former and current DePaul coach Dave Leitao). Sophomore Sylven Landesberg, a former McDonalds All American recruited by Leitao, led the team in scoring before getting suspended for the final game of the season after failing to meet academic obligations. It was soon announced that Landesberg and the program mutually parted ways, and he turned pro but went undrafted.
Despite every disadvantage, including one star player (Landesberg) leaving due to academic struggles and the another (Mike Scott) going down with an early-season injury and taking a medical redshirt, the Cavaliers started the season with a bang by knocking off No. 13 Minnesota on the road, in Minneapolis, during the 2010 ACC-Big Ten Challenge. UVA improved to 7–9 in the ACC and had a winning record overall. They were passed over for postseason consideration.
This season began much like the last had, with unranked Virginia dismantling No. 15 Michigan in the 2011 ACC-Big Ten Challenge. In just Bennett's third year at Virginia, he led the Cavaliers to 22 wins and an NCAA Tournament birth. It was the most wins the program had tallied in 17 years and its first NCAA Tournament game (a lopsided loss to Billy Donovan and Florida) in five years. After rapid development under Bennett over the past three years (of which he played only two due to injury), Mike Scott was taken 43rd overall by the Atlanta Hawks in the 2012 NBA Draft.
The Cavaliers would tally one more win (23) than the previous season and establish nearly all the pieces to bring the program to a higher level. Justin Anderson, Malcolm Brogdon, Anthony Gill, Joe Harris, Darion Atkins, Mike Tobey, and Akil Mitchell all started or played extensively for the young team. All they were missing was a controlling point guard, which Bennett found on the recruiting trail in London Perrantes from California.
In 2013–14, Perrantes started as a freshman and joined the top players from the previous season as the Cavaliers won their sixth ACC regular season title, clinching it with a statement 75–56 home win against highly touted ACC newcomer #4 Syracuse, a team which had started the season 25–0. It was also their first outright regular season title since 1981. Virginia also won its second-ever ACC Tournament title (their first since 1976), defeating second-seeded #7 Duke in the final game, 72–63. The Cavaliers received their third (but first since 1983) #1 seed in the NCAA Tournament and advanced to the Sweet Sixteen for the first time since 1995. Bennett was a finalist for the Naismith Coach of the Year, as well as runner-up for AP Coach of the Year. Bennett signed a new seven-year contract to extend his employment with Virginia through 2021. It included a $1.924 million base salary package, with additional longevity and achievement bonuses. Part of his contract negotiations included long-term contract renewals for his staff.
Virginia got off to a 19–0 start, reaching AP No. 2 nationally for the first time since 1982–83. Much was made in the press that out of the top three teams throughout much of December and January (Kentucky, Virginia, and Duke), the Cavaliers had zero McDonald's All-Americans, whereas the Wildcats and Blue Devils had nine each. Other highlights included holding Rutgers, Harvard, and Georgia Tech to under thirty points each, and "doubling up" both Georgia Tech (57–28) and Wake Forest (70–34); the one other time that feat had been accomplished even just once in an ACC game was Duke over Clemson exactly 60 seasons earlier. The Harvard game was also notable for its fateful score, 76–27, and Virginia's limiting the Crimson (an NCAA Tournament team) to a single field goal in the first half, tying an NCAA record for the shot clock era. After the season, Bennett won a second Henry Iba Award as the nation's top coach from the United States Basketball Writers Association, joining Roy Williams as the only coaches to win the award at two different schools. Only John Wooden (7) has won it more than twice. On May 1, 2015, Bennett signed a new contract good through 2024 with annual guaranteed pay of $2.1 million in the first year and 5 percent automatic yearly increases.
Starting the season with a road loss at George Washington, UVA rebounded for impressive out-of-conference victories on the road at Ohio State, against West Virginia in the Jimmy V Classic, and at home against California and the year's eventual NCAA Champion, Villanova, all Top 15 teams at some point in the season. The large number of home-and-away series with such top programs from other power conferences (Villanova of the Big East, West Virginia of the Big 12, and California of the Pac-12) was virtually unprecedented in the ACC. In this season, Bennett was recognized for having one of the most elite offenses in the nation as well as one of the best defenses again. ESPN writer Jeff Goodman chose Bennett as the ideal head coach of his mythical "Dream Team" before the season, stating "I'm going with Bennett, who ... has owned the ACC the past two seasons. Just imagine what he could do with this group of players and this level of talent. Bennett will make sure these guys defend (yes, even you Niang!) and he also has the ideal, even-keeled temperament." UVA later defeated Iowa State in Niang's final collegiate game in the Sweet Sixteen, before Bennett's first loss (starting 3–0) against Hall of Famer Jim Boeheim and Syracuse in the Elite Eight. The Midwest regional championship game against Syracuse and the earlier game against West Virginia in Madison Square Garden were similar in that UVA dominated most of the game but was hurt in a rapid burst by a full-court press. Virginia won the WVU game but lost to Syracuse, ending their run in the Elite Eight.
UVA brought in a well-rounded recruiting class including Bennett's first McDonald's All-American and Top 50 recruit Kyle Guy. Additionally, Memphis transfer and former 5-star Top 25 recruit Austin Nichols and Mamadi Diakite (redshirt) both became eligible after sitting out the previous season. Nichols, however, was suspended and then dismissed from the Virginia team for two undisclosed violations of team rules in as many weeks and played only one game. Bennett improved his ACC–Big Ten Challenge record to 6–2 with a second straight win against Ohio State. Virginia then broke its record for consecutive weeks ranked in the AP Top 25 poll early in this season when it reached a streak of 50, breaking the previous record of 49 set in the early 1980s. During the season, Bennett recorded his 250th win as a head coach against No. 14 Notre Dame in South Bend, 71–54 (while extending his record against Mike Brey to 5–0). The season saw the Cavaliers, without a reliable inside threat in the absence of Nichols, play uncharacteristically streaky basketball as they finished (tied with Duke) at 5th place in the ACC at 11–7. They notched double-digit victories over No. 5 ranked UNC, 53–43, and No. 4 ranked Louisville, 71–55, extending Bennett's record against Hall of Fame coach Rick Pitino to 6–1. At the end of the season, sources covering University of Illinois athletics reported the school was considering a mammoth package of $4.8 million per year to entice Bennett into leaving Virginia to coach the Fighting Illini, a job which eventually went to Brad Underwood of Oklahoma State. As of the end of the season, Virginia held the ACC's longest streak as a Top 25 team and the fourth-longest nationwide.
Bennett is a young coach known for competing at the highest levels of college basketball even before acquiring talent thought to be on par with other top programs. It was often observed during the 2014-15 season when Virginia, Duke, and Kentucky were each sporting undefeated records halfway through the season that the latter two programs had a total of 18 McDonald's All-Americans on their rosters (nine each) whereas Virginia had 0. Nevertheless, Bennett, as a former NBA player himself, has often developed his players into All-Americans and NBA draft picks. The stellar reputation of Bennett for player and personal development is such that an opposing coach was quoted by CBS Sports as saying: "Tony Bennett seems like he has a great rapport with his players. He gets the bigger picture that it's more than just basketball, and his players develop at a high level and become pros."
Six of Bennett's players at Virginia and Washington State have been drafted into the NBA:
2016 NBA draft — Malcolm Brogdon (NBA Rookie of the Year Award), 36th overall pick by the Milwaukee Bucks
2015 NBA draft — Justin Anderson, 21st overall pick by the Dallas Mavericks
2014 NBA draft — Joe Harris, 33rd overall pick by the Cleveland Cavaliers
2012 NBA draft — Mike Scott, 43rd overall pick by the Atlanta Hawks
2011 NBA draft — Klay Thompson, 11th overall pick by the Golden State Warriors
2008 NBA draft — Kyle Weaver, 38th overall pick by the Charlotte Bobcats
Undrafted Bennett players to play in the league include Mike Tobey and Aron Baynes, an Australian who won an NBA Championship ring with the Spurs in 2014.
Four Virginia Cavaliers have developed under Bennett into winning NCAA All-America honors or other nationwide awards:
First Team All-American
Malcolm Brogdon, 2016
Second Team All-American
Malcolm Brogdon, 2015
Third Team All-American
Justin Anderson, 2015
Mike Scott, 2012
Lefty Driesell Award
Darion Atkins, 2015
NABC Defensive Player of the Year
Malcolm Brogdon, 2016
After inheriting a 10–18 team in 2009, Bennett's win percentage in conference play is the highest in UVA history, and he has drawn great praise from even his most heated of conference rivals. Rick Pitino of Louisville said "there is no such thing as post play against Virginia" on the eve of a home loss to start 1–4 against Bennett, and similarly Buzz Williams of Virginia Tech called Bennett's system "offensively and defensively elite."
*Maryland is no longer in the ACC after the 2013–14 season. This record includes ACC-Big Ten Challenge games after that year for the former ACC rivals.
The best known member of a talented coaching family tree, he is the son of former Wisconsin Badgers, Green Bay, and Washington State coach Dick Bennett, and brother of former Indiana Hoosiers and Northern Illinois head coach Kathi Bennett. The frustrating "pack line" defense that the younger Bennett has perfected at Virginia was first implemented in an earlier form by the elder Bennett up until Tony took over head coaching duties from his father at Washington State.
Bennett is married and has two children, one son and one daughter. Bennett met his wife at a church in nearby North Carolina, while he was playing for the Charlotte Hornets. He is a Christian, and has spoken about his faith saying, "When you have a relationship with the Lord, there's a peace and perspective you have. The world didn't give it, and the world can't take it away." Bennett also has cited his faith as impacting his coaching philosophy, in particular his use of his father's "Five Pillars": humility, passion, unity, servanthood, and thankfulness.